It has been more than five years since I became a vegetarian (more than two as a vegan). I made the transition as many people do, starting with meat-free substitutes, basically making cruelty-free versions of my former recipes. Great for transition purposes, but not very healthy for the long term.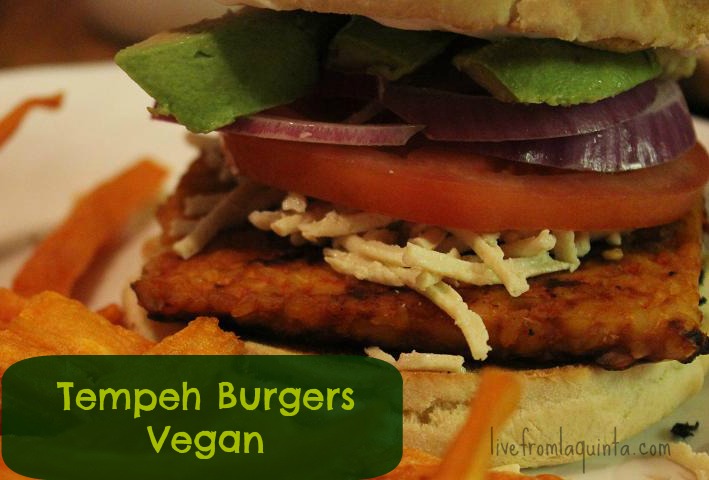 Over time, I've gradually made the change to a less processed plant based diet, lots of vegetables, fruits, whole grains, and avoiding faux meats and cheeses. While I'll occasionally party down with vegan snacks, I stick with natural proteins sources like beans, quinoa, nuts, and less processed soy products like tofu and tempeh.
Ah, tempeh. Tempeh is a fermented soy product that has a chewy texture and somewhat nutty flavor. I have a love/hate relationship with tempeh. I love it when I have a Scorpion Burger at Native Foods. I hate it when I try to make my own version. And I couldn't figure out why.
Until now. I read a lot of vegan cooking blogs, and unfortunately, I can't remember where I got this tip in order to give credit where it is due. It is so simple that it may be universally known and I was the only one who was out of the loop. The key to tasty tempeh? As simple as steam.
I now steam my tempeh for about 15-20 minutes before preparing it. Steaming removes some of the bitter taste and allows the tempeh to soak up any marinade or sauce that is used in its preparation. It actually smells delicious when you remove it from the pan! I highly recommend you take this step before you prepare a recipe using tempeh, even if the package states that it is already cooked (as is most store-bought tempeh). For me, it was the difference between hate and love.
Tempeh Burgers
Ingredients
8 ounce package tempeh, cut in half, then sliced lengthwise to create 4 burger size patties. Note: For gluten free, check ingredients. Some tempeh is not gluten free.
1/4 cup tamari
1 tablespoon olive oil
1 tablespoon brown mustard
4-5 drops liquid smoke
2 tablespoons tomato sauce
Your favorite vegan/gluten free buns or bread
Choose your favorite burger condiments: mustard, vegan mayo, lettuce/spinach, tomato, onion, avocado, pickles, vegan cheese, or whatever else you little heart desires.
Preparation
Steam tempeh in a steam basket or rice cooker for 15-20 minutes.
While tempeh is steaming, mix together tamari, olive oil, mustard, liquid smoke, and tomato sauce.
Remove tempeh from steaming basket. Place in a flat dish and cover with marinade. Set aside for a minimum of 15 minutes.
Burgers can be prepared in a saute pan, grill, or broiler.  If you saute, brown on both sides, then pour the remaining marinade over the tempeh and allow to simmer until most of the liquid has evaporated. If you broil or grill, brown the tempeh on both sides, then lightly brush the tempeh with the marinade and cook a few more minutes.
Serve with buns and condiments.
Do you like tempeh? What's your favorite way to prepare it? Seriously, give me recipes (or links)!