I know some really annoying organized people who shop for stocking stuffers throughout the year. If they're shopping and they see something that appeals to them they pick it up and save it for Christmas. I am not that person. I save my stocking stuffer shopping for the very last. Which is why, as I'm completing my own shopping, that I thought I'd share my list of Stocking Stuffers Runners will Love.
If you still have more shopping to do, check out my previous Gift Guides:
The Ultimate Holiday Gift Guide for Runners
The Ultimate Vegan Gift Guide for Food Lovers
The Ultimate Holiday Gift Guide for Fitness Lovers
And don't forget you still have time to enter the BTS Sport Bluetooth Headphones giveaway! You may win a gift for yourself!
Stocking Stuffers Runners will Love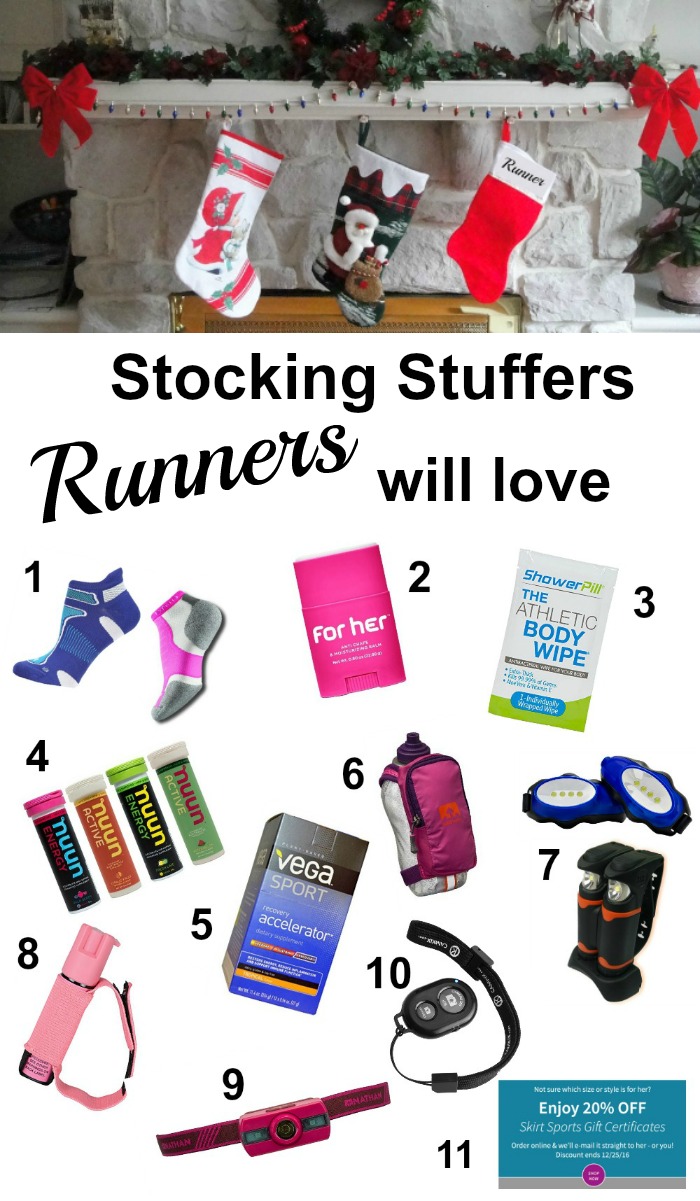 Are you looking for the perfect stocking stuffers runners will love? The perfect stocking stuffer is relatively inexpensive (though not always) and small enough to fit into a Christmas stocking. Here are a few things that meet that criteria that I'd love to see in my stocking on Christmas morning!
1. Socks are a traditional stocking stuffer, aren't they? Here are two of my favorite running socks. These lightweight socks from Balega ($8-$14) are thin, but still provide cushioning at the arch and heel. The Thorlo Experia ($9.50)socks are my favorites for long runs. They have great padding and even feel supportive in the arch.
2. If your runner is running more than a few miles at a time, she (or he) will appreciate Body Glide ($8). It's a must to prevent chafing.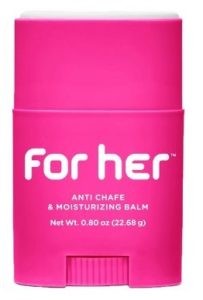 3. The individual packages of the Shower Pill ($10 for 10) make it a great stocking stuffer! You can even buy a box, fill a few runners' stockings and save a couple for yourself!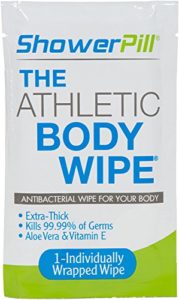 4. Most runners would be very happy to see a few tubes of Nuun Hydration ($24) in their stocking. This box of four leaves one left over for, um, Santa!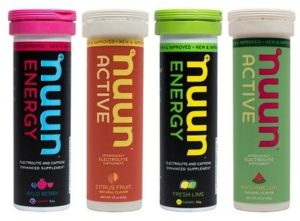 5. Vega Recovery Accelerator ($30 for 12) is my favorite recovery drink. I usually buy it by the tub, but these individual packets make it a great stocking stuffer!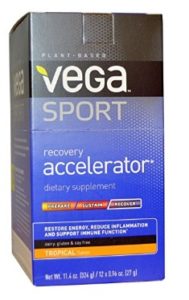 6. You need a bottle to put all that liquid in and I love my Nathan SpeedDraw Insulated flask ($35) (read my review here).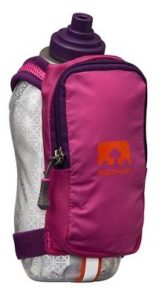 7. I use my original Knuckle Lights ($40) for more than just running because they are so bright and easy to hold. I even used them during my Ragnar relay! You can select the original version, which uses a couple batteries or Rechargeable Knuckle Lights ($60)!
8. I actually don't need the Sabre Pink Pepper Spray ($8) in my stocking because I bought it myself last week! It's made for runners with an adjustable hand strap to make it easier to carry.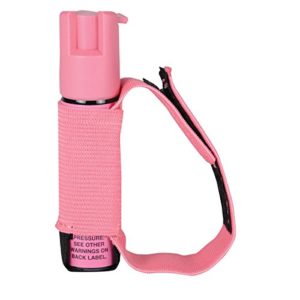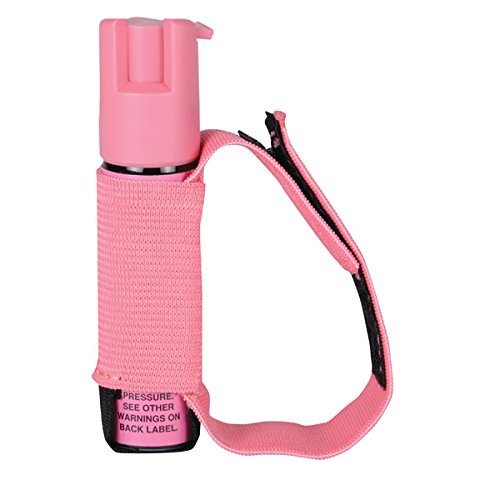 9. If your runner prefers a headlamp, this Nathan Neutron Fire ($28) lights up the dark with five lighting modes. I have reviewed this headlamp and found it very comfortable and easy to use.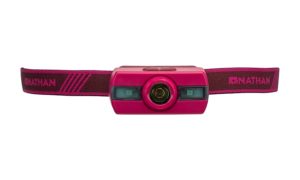 10. If by chance, your runner is a blogger (or Instagrammer), she will appreciate this CamKix Shutter Remote for Smartphones ($8). It actually comes in handy for anyone who wants to take a selfie without their arm in the front of the photo!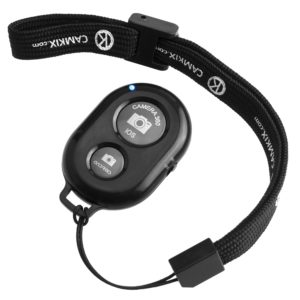 11. Finally, when in doubt, give a gift card!  With a gift card from Skirt Sports you can save 20% (through December 25).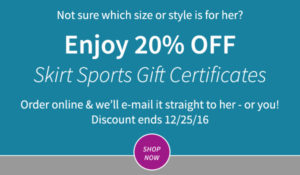 Are you finished with your holiday shopping? What would you like to find in your stocking?
And Now It's Time for the Running Coaches' Corner!
Loading InLinkz ...
This post contains affiliate links. If you purchase using one of my links I will make a few dollars, which goes toward maintaining this site. Thank you!
---
Weekly Linkups
My weekly linkups! Please stop by and check out all of the great recipes, workouts, and information that all these awesome bloggers share every week!
Meatless Monday with Sarah and Deborah
Meatless Monday with Annmarie  and Rachel
Inspire Me Monday with Janice
Anything Goes with Marilyn
Wild Workout Wednesday with Annmarie, Michelle, Jen, and Nicole
The Plant Based Potluck Party with Deborah
The Running Coaches' Corner with Rachel, Suz, Lora Marie, and Me!
Giveaway Roundup and Try Out Thursdays with Smitha
The Blogger's Pit Stop with Kathleen, Janice, Julie and Me!
Living a Life of Fitness, Health and Happiness with Jill
Friday Favorites with Heather