This shop has been compensated by Collective Bias, Inc. and its advertiser. All opinions are mine alone. #VivaLaMorena #RediscoverLaMorena #CollectiveBias
Have you ever rediscovered something that you'd forgotten about? Something, once loved, that somehow got left behind in your life?
For example, on Saturday I went hiking in the desert, on a trail I'd been on many times, but it was all years ago. It was amazing, and I felt like I was discovering hiking and the desert for the first time!
Or have you ever bumped into an old flame from your high school years that you'd left behind long ago? And suddenly they're much more interesting/good looking/sexier than you remembered?
Rediscovering LA MORENA®
Well, I had the same thing happen this past week when I rediscovered LA MORENA®Chipotle Peppers in Adobo. I'm not sure why, but I'd forgotten the amazing flavor and spiciness that  LA MORENA® brings to my recipes! I can tell you right now, though, that I won't forget again.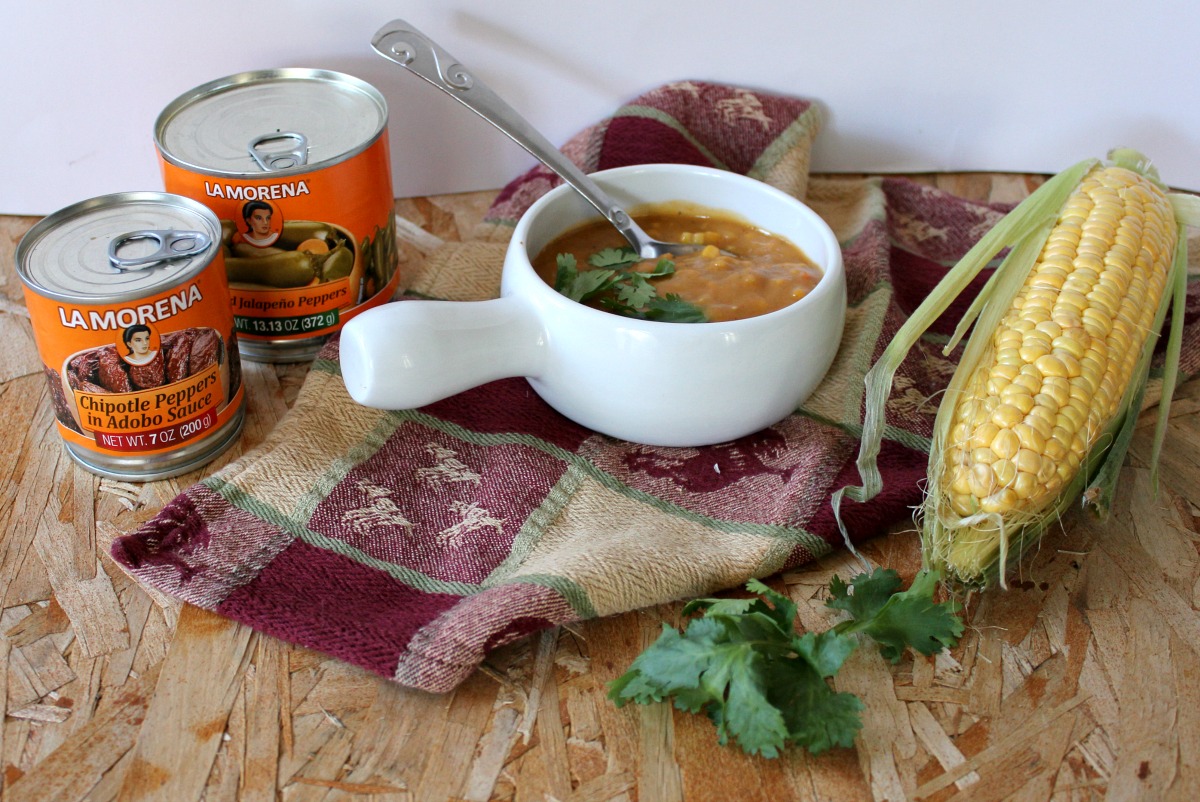 These thoughts all came to me while I was thinking of creating a new recipe. I have always loved corn chowder, but I haven't made it since I've been vegan. As I played with the notion of creating a plant-based version, the idea of making it spicy as well was irresistible. I knew that using not just the LA MORENA® Chipotle Peppers, but also the Adobo sauce would make a delicious, smoky, and spicy soup.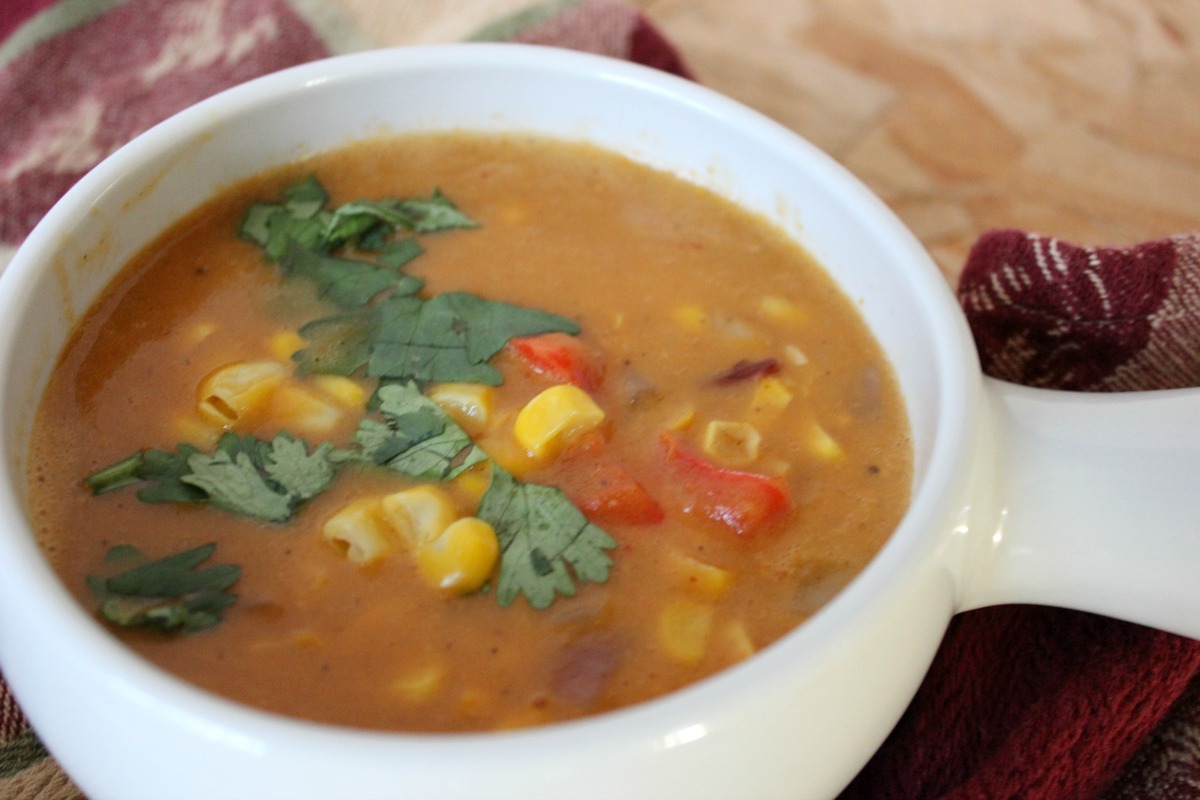 Spicy Corn Chowder with LA MORENA® Chipotle Peppers in Adobo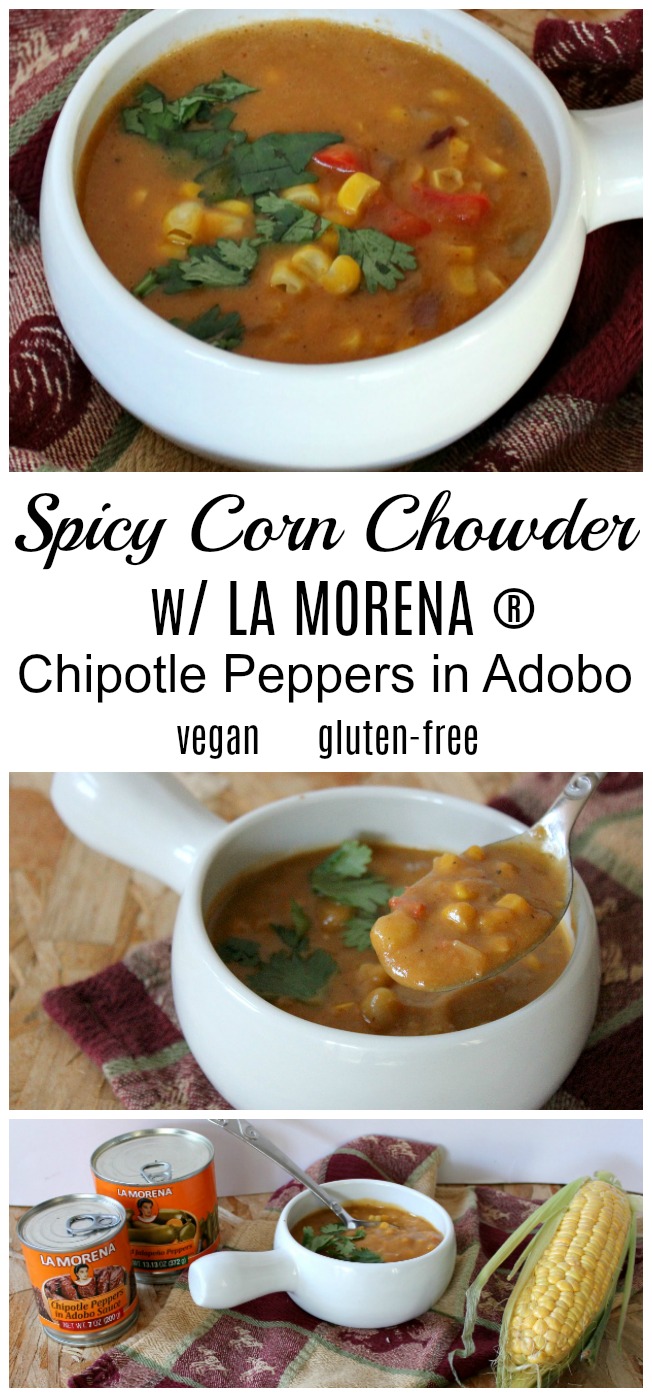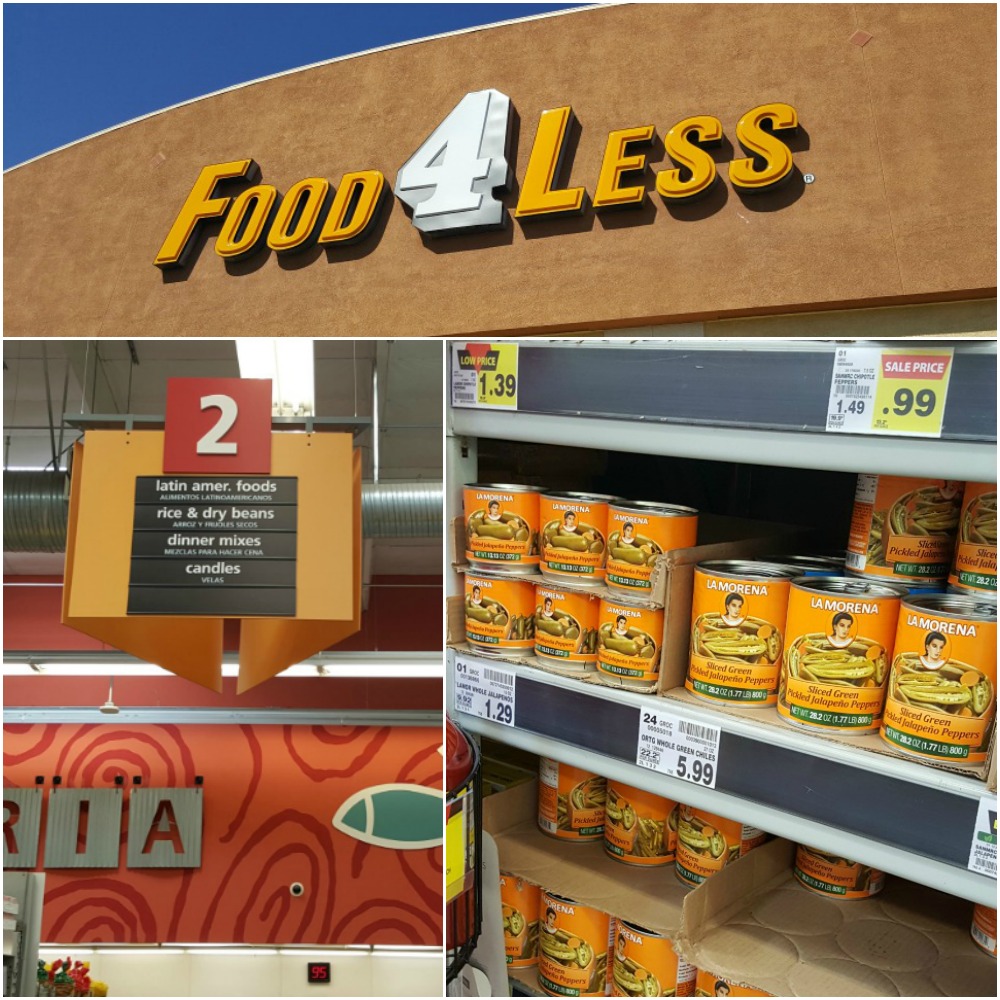 I quickly found the LA MORENA® section at my local Food 4 Less. They were easy to find with their brightly colored new packaging!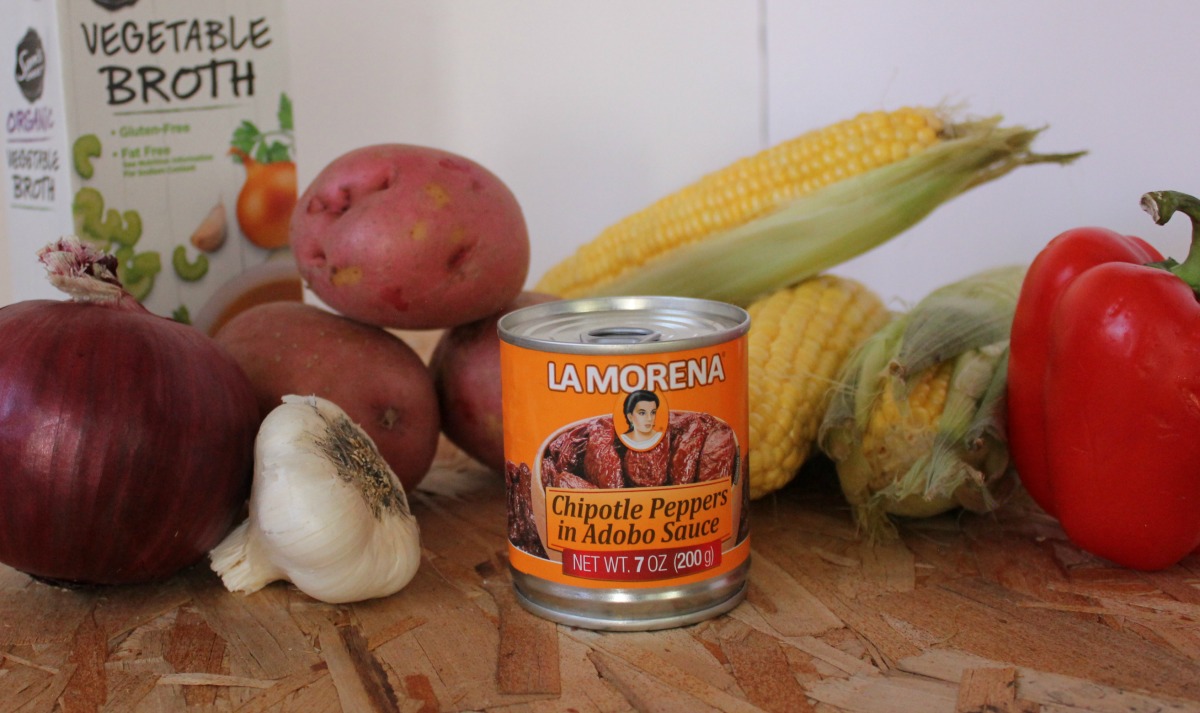 While I had never tried the LA MORENA® Chipotle Peppers in Adobo before, many LA MORENA® products have been a big part of my cooking over the years. As a spicy food fan, I love the quality and traditional Mexican flavors that LA MORENA® has provided for over 45 years. You will too!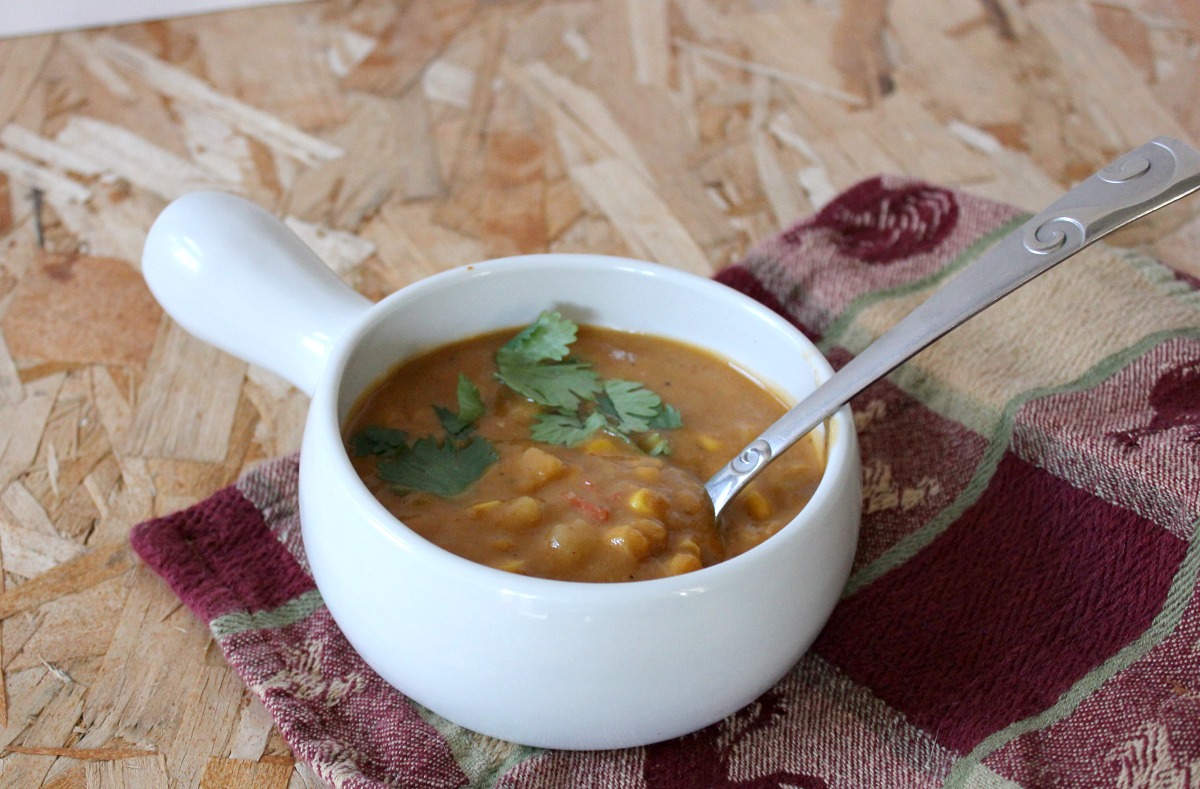 This spicy corn chowder is really easy to make. Start by heating up the oil and sauteing all the veggies except the corn until they are crispy-tender. Then add the corn and saute for about two more minutes.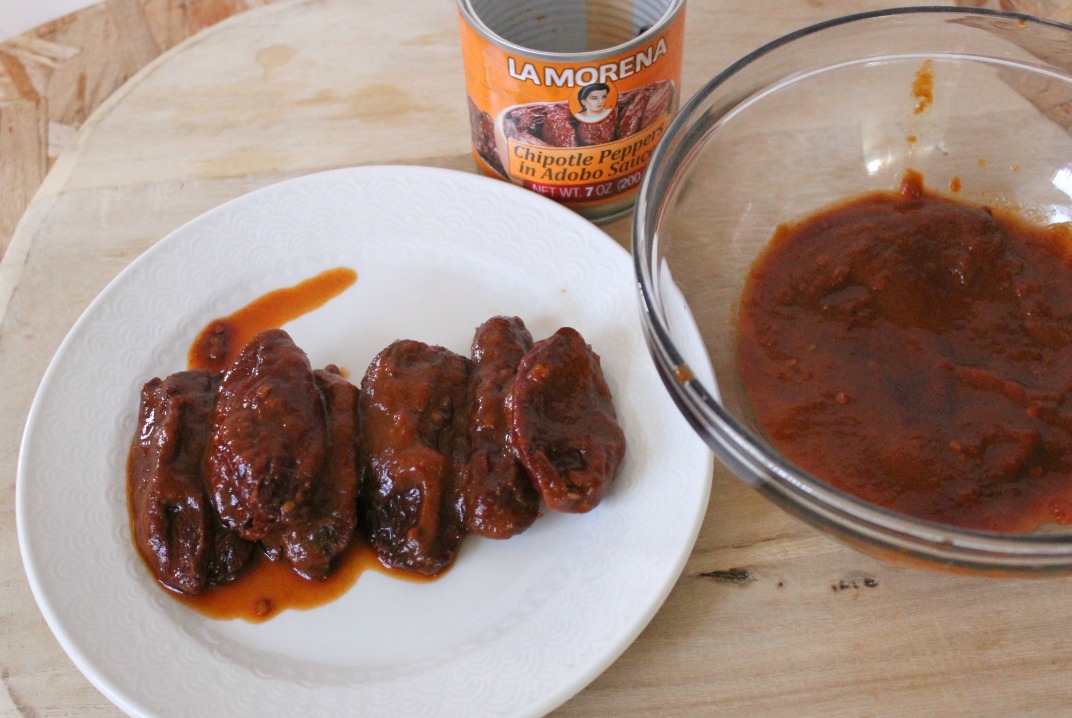 Separate the LA MORENA® Chipotle Peppers from the Adobo sauce and set both aside. Right before adding the vegetable broth, stir in the Adobo sauce, along with some salt and pepper.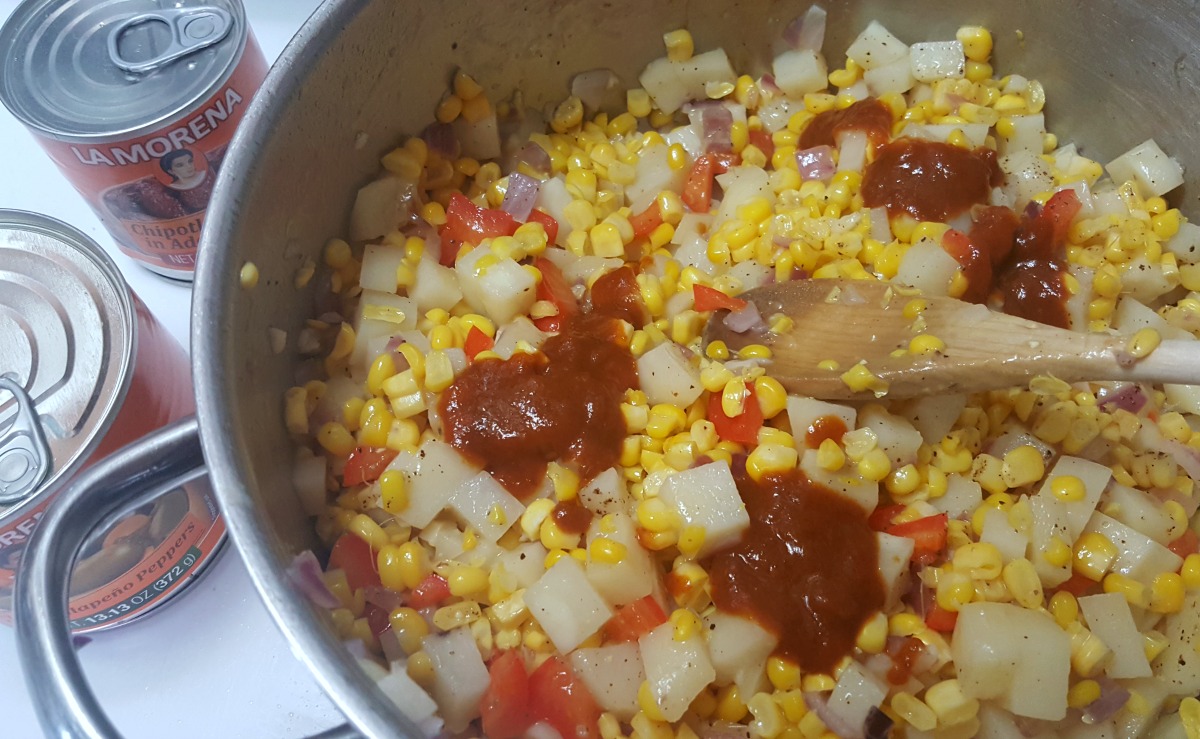 After adding the vegetable broth increase the heat and bring the spicy corn chowder to a boil, then reduce the heat and simmer until the potatoes are soft.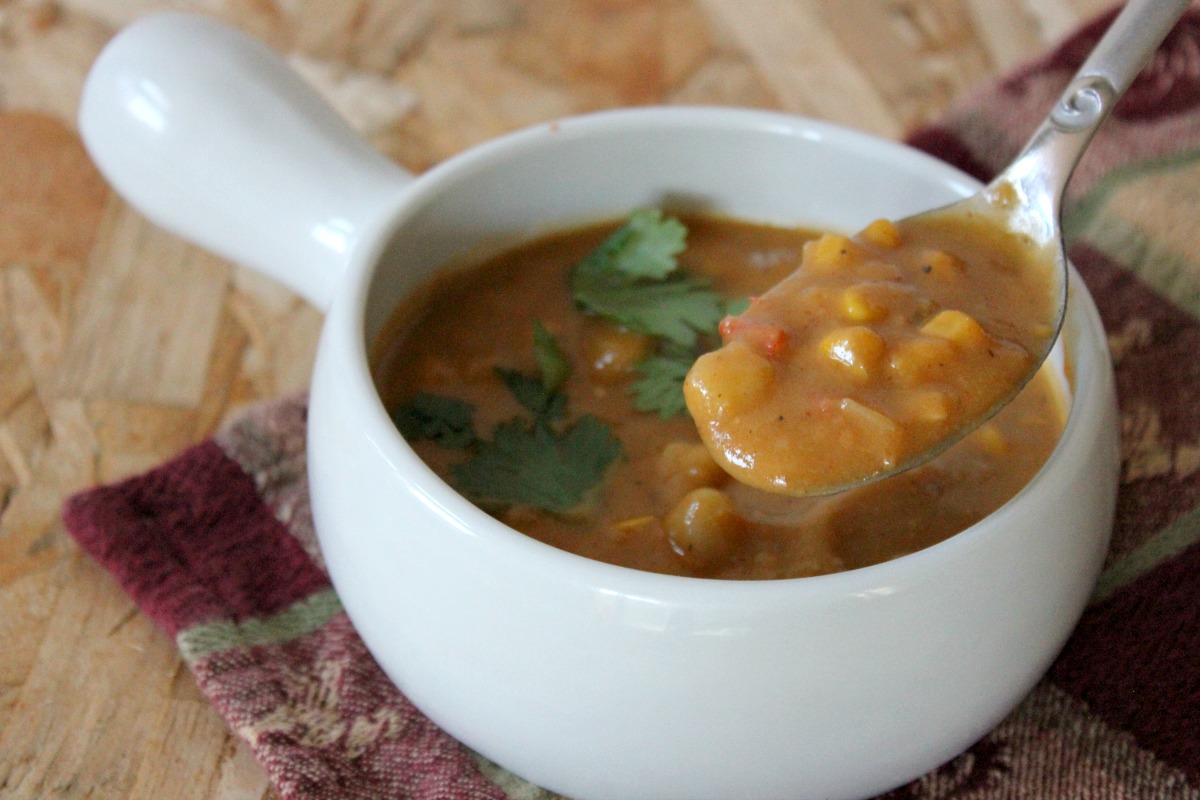 Scoop out about three cups of the soup into the blender. Add LA MORENA® Chipotle Peppers and cashew milk and blend until very smooth. Stir it back into the soup pot, cook for a few more minutes, and voila! Deliciously spicy corn chowder ready in less than an hour! Spoon into a bowl, add a little cilantro for garnish and enjoy.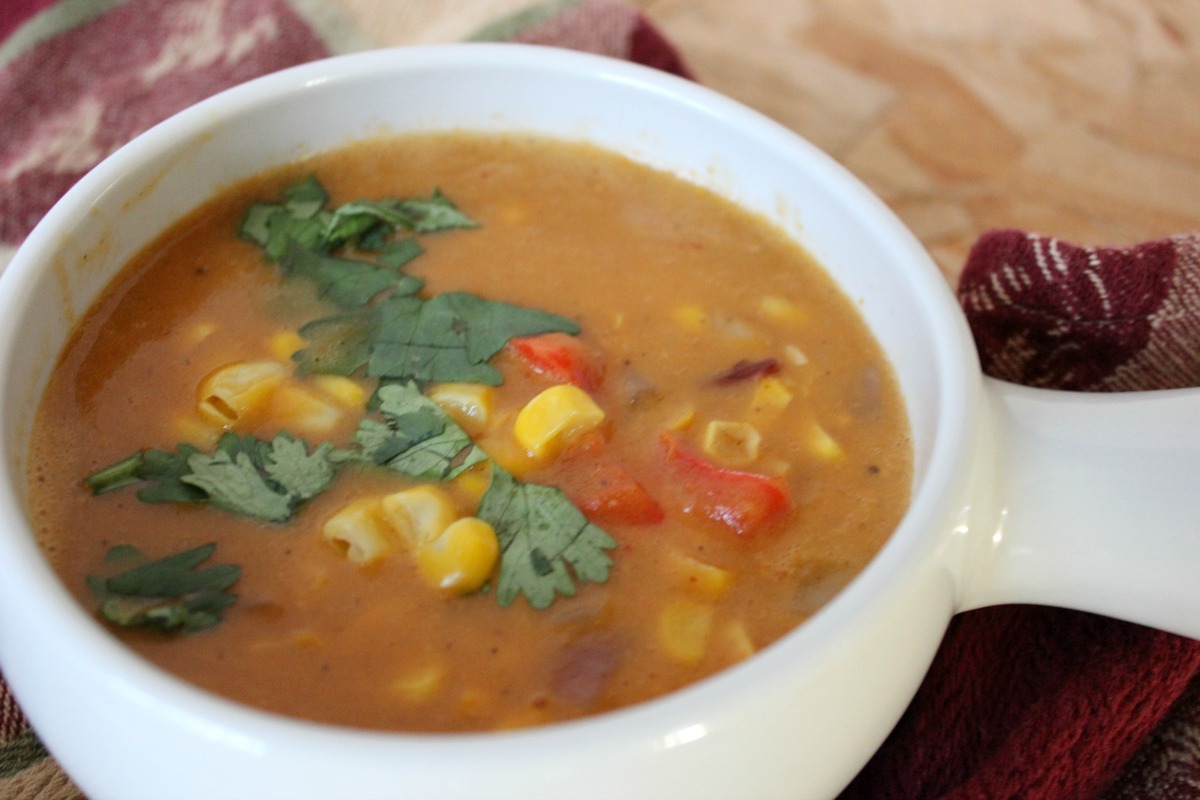 Spicy Corn Chowder with LA MORENA® Chipotle Peppers in Adobo
This creamy corn chowder gets its spice from LA MORENA® Chipotle Peppers in Adobo! It's easy to make, vegan, and gluten-free.
Cuisine:
Vegan/Vegetarian
Ingredients
2 tbsp olive oil extra virgin
½ cup onion diced
2-3 cloves garlic minced
½ red bell pepper diced
3 red potatoes diced
5 ears sweet corn about 3 cups
4 cups vegetable broth
1 7 oz. can LA MORENA® Chipotle Peppers in Adobo separated
1 tsp salt or to taste
pepper to taste
1 cup cashew milk or other non-dairy milk
cilantro for garnish
Instructions
Preheat olive oil in a large pot over medium heat
Add onions, garlic, potatoes, and red bell pepper. Cook and stir for a few minutes until tender-crisp. Add the corn and cook for two more minutes.
Stir in salt, pepper, and two tablespoons of the LA MORENA® Adobo Sauce.
Add the vegetable broth. Increase the heat, bring to a boil, then reduce heat and simmer until potatoes are soft.
Transfer three cups of the soup to your blender. Add the cashew milk and two LA MORENA® Chipotle Peppers. Blend until smooth and creamy.
Return the blended soup to the large pot and combine with the remaining soup. Stir to blend well. Serve with cilantro (or other garnish of choice. LA MORENA® Sliced Jalapeños maybe?)
Notes
Separate the LA MORENA®Chipotle Peppers from the Adobo sauce and set both aside. As per the instructions, you'll stir in 2 tablespoons of the sauce to the soup right before adding the vegetable broth. You'll add the Chipotle Peppers to the blender, along with some of the chowder and the cashew milk.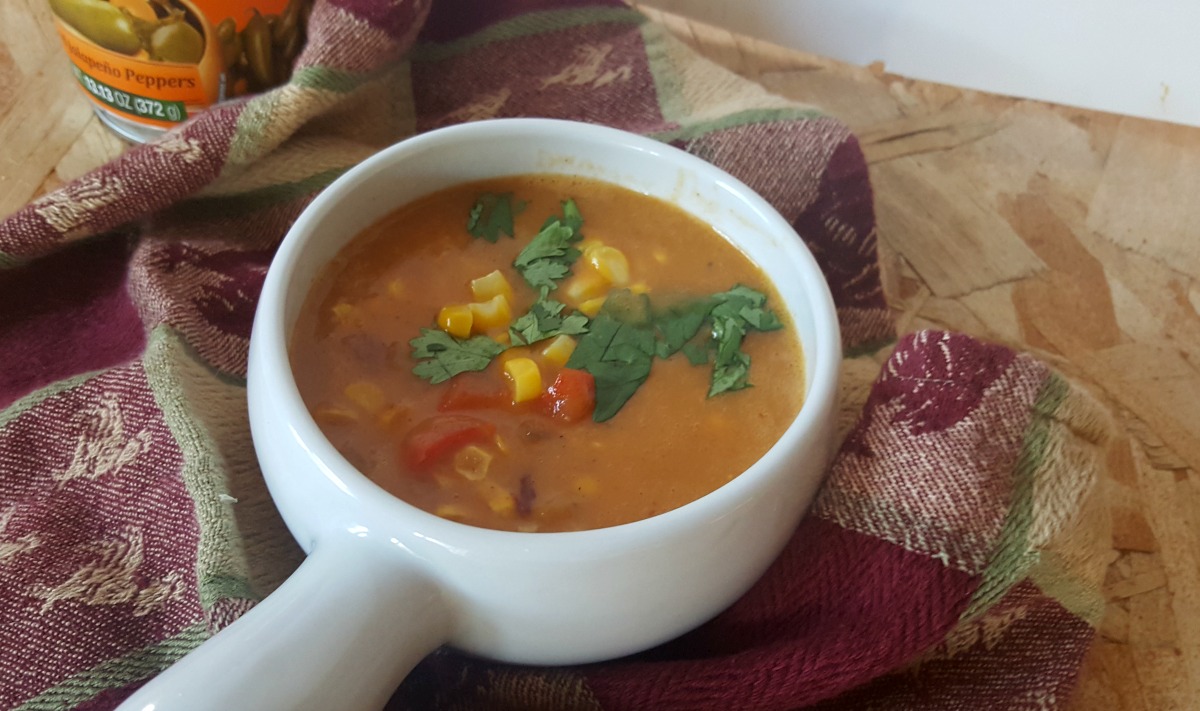 Are you a corn chowder lover? Have you made it yourself? Have you rediscovered something fun or exciting recently?
Rediscover your favorite recipes with #VivaLaMorena and get your coupon to save $1.00!
---
Weekly Linkups
My weekly linkups! Please stop by and check out all of the great recipes, workouts, and information that all these awesome bloggers share every week!
Meatless Monday with Sarah and Deborah
Meatless Monday with Annmarie  and Dixya
Tuesdays on the Run with Marcia, Erika, and Patty
Inspire Me Monday with Janice
Wild Workout Wednesday with Annmarie, Jen, and Nicole
The Plant-Based Potluck Party with Deborah
The Running Coaches' Corner with Rachel, Suz, Lora Marie, and Me!
Friday 5 2.0 with Rachel and Lacey and Meranda