As you know, I love cooking with quinoa, and I love spicy food. At the time, I didn't look up the recipe, but it planted an idea in my head. I decided to make my own version. I've even posted a recipe for black bean and corn salad before (sans quinoa), but I didn't look at that either.
This salad would be a perfect side dish for a Memorial Day or 4th of July barbecue (you can grill up some of my Tempeh Burgers and have a cruelty free Independence Day!). If you're a "big salad" fan, you can do like Alan and I did and enjoy the salad as a one-dish meal.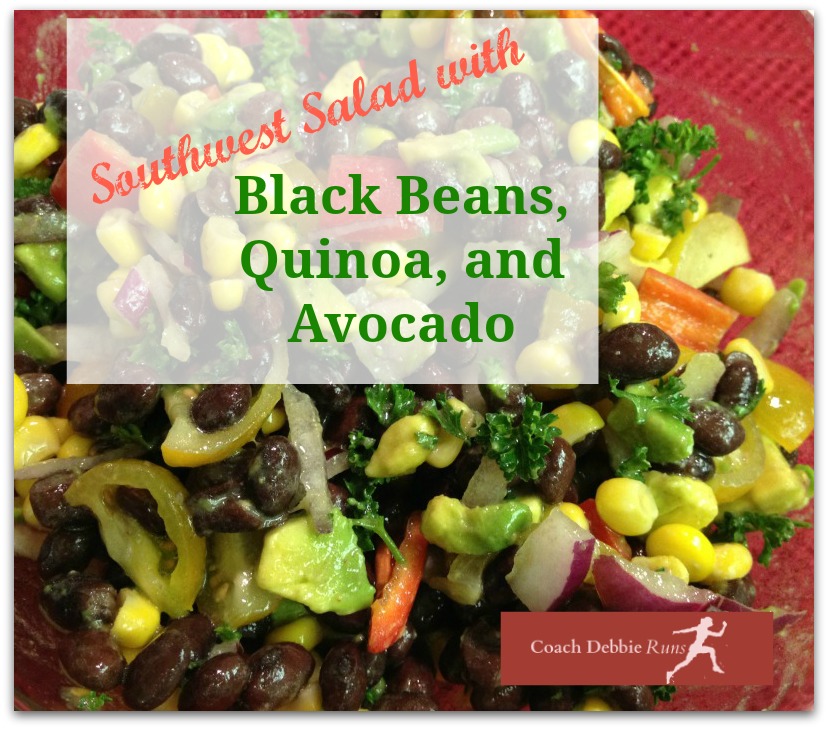 Ingredients
1 cup cooked quinoa
1 Can Black Beans, rinsed and drained
1 cup corn
2 tomatoes, chopped
1 small red onion, chopped
1 Serrano chili, seeded (optional)
2 tablespoons cilantro, chopped
1 lime
2 tablespoons olive oil
1/2 teaspoon ground cumin
1 teaspoon salt (optional)
pepper to taste
1 avocado, chopped
Directions
Prepare the quinoa according to package directions. Allow to cool, or chill for two hours. Combine the quinoa, beans, corn, tomatoes, onion, chili, and cilantro and toss. Squeeze the lime juice over the salad. Add the olive oil, cumin, salt and pepper and toss again lightly. Add the avocado last, tossing it in gently into the salad. Serve at room temperature, or allow the salad to chill for an hour.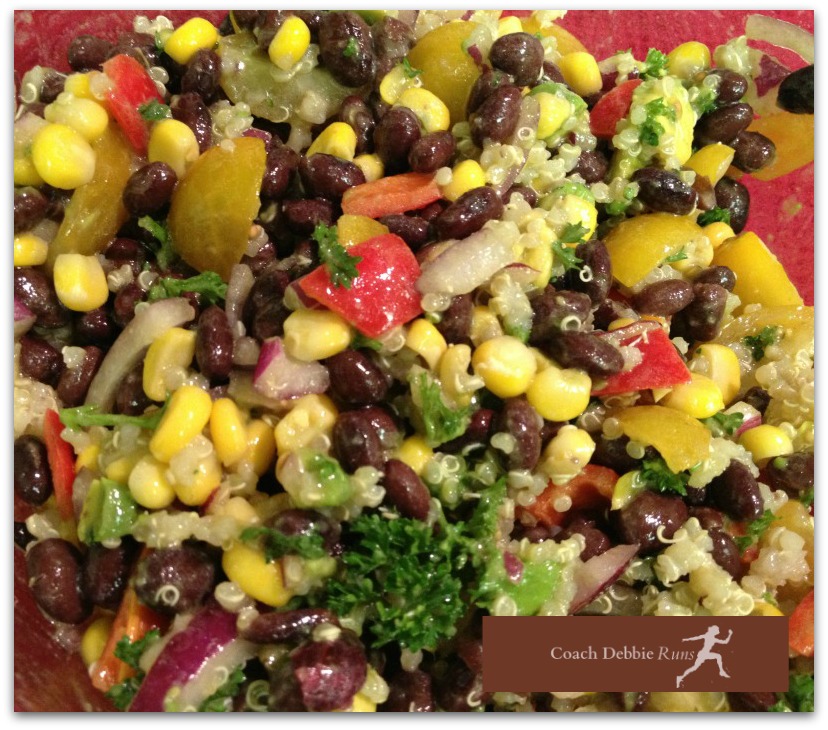 Alan surprised me by having a second serving of this salad, and we both agreed it was a "keeper" (which means I must write the recipe down immediately, before I forget).
Because this recipe was inspired by another, even though I didn't even look at the recipe before creating mine, I want to share the original recipe with you. Interestingly, Sylvia from Frolic through Life was inspired by a Whole Foods salad that she thought sounded tasty.
Are you having a 4th of July barbecue? Any other plans? With the holiday falling on a Wednesday, it keeps me closer to home. How about you?