So. You Want to be a Blogger?
If you think that starting a blog will open your door to happiness, success, glamour, and possibly a better sex life, well, you'd better read this first. Blogging, while it can be fun, exciting, and even profitable, is not all fairies and sparkle dust. If you really want to be a blogger, there are some things you should know.
I am not writing this to discourage you. Not at all. I love blogging, as do most other bloggers that I am acquainted with. It can be very rewarding, both emotionally and financially. But as with any new venture, it is wise to walk into it with your eyes open.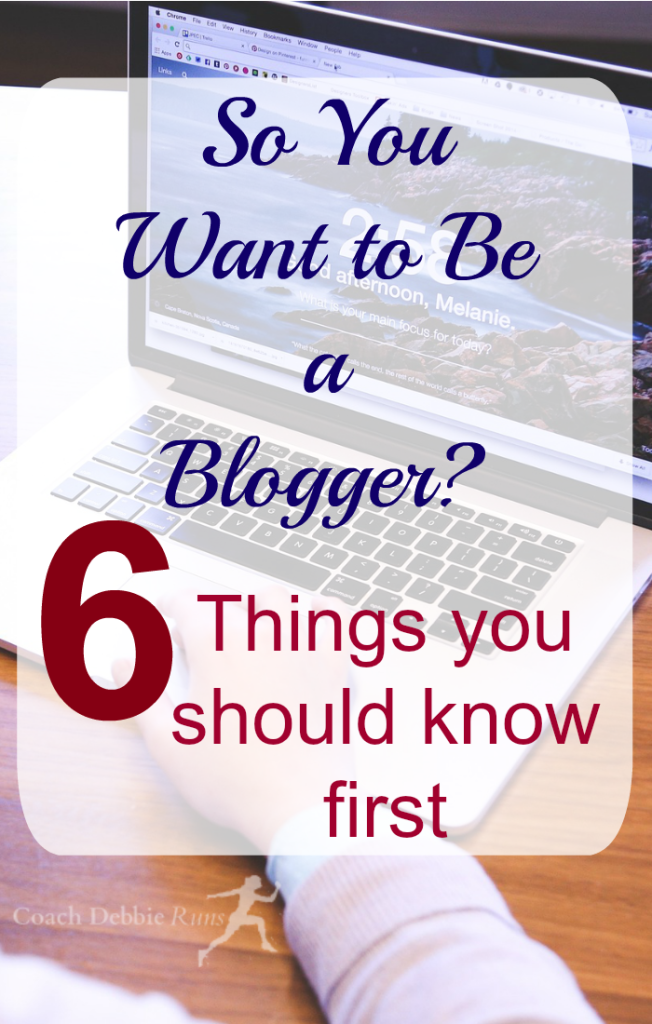 Things you should know before starting a blog
There are a lot of other bloggers. I mean like thousands, millions of other bloggers. There is a huge community of other bloggers out there, which is wonderful, but it also means that you are a little fish in a big sea.
Blogging takes time. A lot of time. A really lot of time. Ask any blogger the most challenging part of their job, and most will say that there is never enough time. The time that you spend actually writing a post is a drop in the bucket compared to the time you will spend marketing and publicizing your post, responding to comments, shares, and emails, and, depending on the type of blog you run, the research involved in creating your post, whether you're writing about fitness, fashion, or creating (and testing) recipes.
If you randomly pick the first blog domain name that you think of, you will probably come to regret it. You can't totally prevent this from happening, because as our lives change, our interests, goals, and intentions change too, but my advice to you is to think long and hard about what you want to call your blog. It is not impossible to change your domain name, but it is a somewhat complicated process (coming from someone who just went through it a few months ago).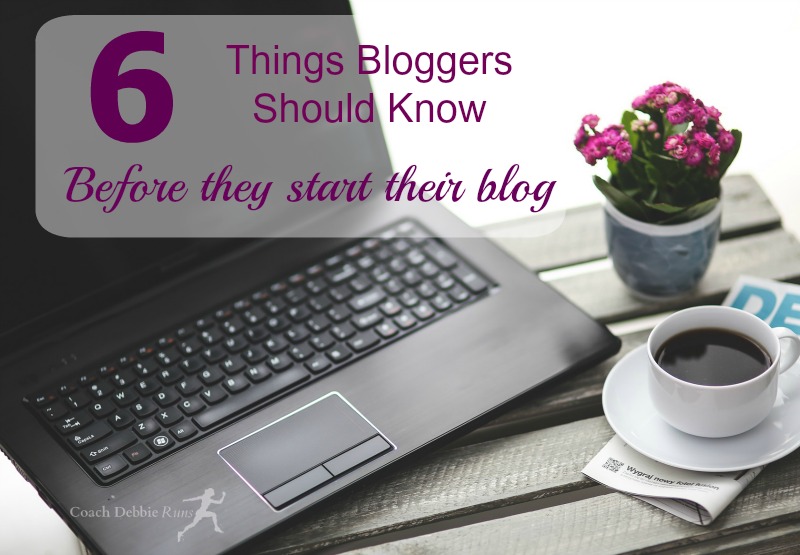 I recommend going self-hosted from the get-go. That way you own all of your work and you have complete freedom to pretty much do what you want on your blog. There are exceptions, of course. If you want a small, private blog where you can share your story and photos with family and friends, or if you just love to write and have no intention of trying to make money, then, by all means, stick with one of the free options like Blogger or WordPress.com.
However, if you want to grow your blog, potentially make money through sponsored posts or advertising, or like to get creative with your blog design and theme, then self-hosted is the way to go.
Blogging costs money. While I recommend self-hosting, you need to know that it will cost you money. Expect to pay between $8-$15 per month to your web host. Your domain name itself is only about $10 a year. Those are the very basic expenses, but other bells and whistles can add up quickly. Here are some of the things that I feel are worth paying for.
If you write it, they won't come (right away). Success in any business or endeavor doesn't happen right away, unless you're extraordinarily lucky. It takes hard work, perseverance, and consistency. Blogging is the same. You write your posts, you publish them, and then…crickets. Well, maybe your mom or your spouse is reading, but that's it. It takes time to build an audience.  Be patient, keep producing quality work and follow some of these tips, and they will come.
I hope I did not discourage you from starting your own blog because that was not my intention. Instead, I just hope you feel a little more prepared when you join this blogging life.
Have more questions about starting a blog? Check out my Starting a Blog series! You will find lots of information on Setting Goals, which really should be your first step. You can also find How to Get More Readers, How to Buy (and Setup) Your Own Domain (if you didn't start out with your own), and how to Start Making Money Blogging. And finally, check out these 12 Answers to Beginner Blogger Questions (because I've been there and I had them all!).
Okay, pro bloggers! What do you think a newbie needs to know? Or, to put it another way, what do you wish you had known before you started blogging?
---
My weekly linkups! Please stop by and check out all of the great recipes, workouts, and information that all these awesome bloggers share every week!
Sunday Blog Hop with Jenn
Meatless Monday with Tina and Deborah
Meatless Monday with Annmarie 
Inspire Me Monday with Janice
Anything Goes with Marilyn
Link it to Me with Chantal
Bonnie, the Pin Junkie
Tip Tuesday with Debbie in Shape
Wild Workout Wednesday with Annmarie, Michelle, Sarah, and Angelena Marie
Wednesday Wisdom with Nanna's Wisdom
The Blog Booster Party with Kathleen
Friday Fitness with Jill