You've heard of Shiftcon, right? Now in its fourth year, Shiftcon 2018 is a blogging conference, healthy living event, natural products expo, and networking event all rolled up into one spectacular three-day experience. It's being held February 1-3, 2018, at the Hotel Irvine in Irvine, California. I'm volunteering this year and I couldn't be more excited!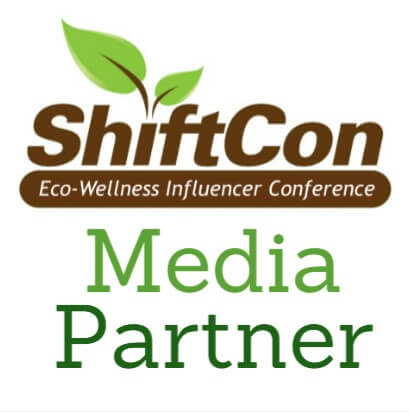 Shiftcon was the brain child of Leah Segedie, founder of Mamavation, who has been fighting for our health for years. After her weight loss journey that led to a loss of over 100 pounds, Leah discovered that there was more to health than simply losing weight. Her activism began when she started studying cancer and carcinogens and discovered the toxic chemicals that we were being forced to live with in our daily lives.
She began her journey to find the true meaning of health and well-being, starting with the fight to label GMO foods, and continuing her work and educating all of us about what is in our food, pesticides, home products and more. Now you can trust Leah and Mamavation to give you the scoop on the things that are important to you and your family.
So what exactly is Shiftcon 2018? From their website: "ShiftCon is an eco-wellness influencer conference focusing on food, wellness, health, sustainability, and platform growth. Shifters are part of an online influencer community that seeks healthier and more sustainable lives, promote brands that mirror their values, and help causes that speak to their soul. Our influencers span between newbies, light and deep green. Shift happens. Be part of it."
What Happens at Shiftcon 2018
Professional workshops on social media growth, wellness topics & ways to increase your revenue without compromising your values
Keynote messages from professionals who are pioneers in their field
An exhibitor hall with over 50 brands and organizations who want to work with influencers
Networking with hundreds of your peers
Fitness events and NonGMO meals
Now you may say, "Well, I'm not a "green" blogger," or "I don't write about eco topics." No worries. There are plenty of reasons that you will want to go to Shiftcon 2018. Here are five of them.
5 Reasons You Need to Go to Shiftcon 2018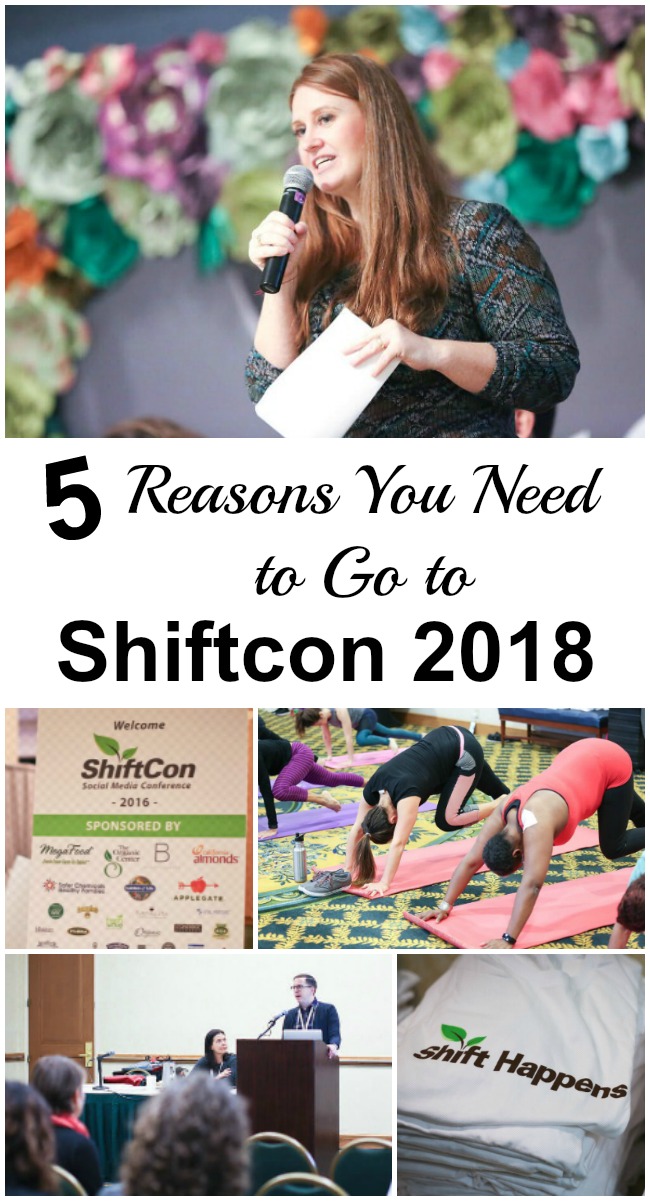 You care about what your kids eat.
You will meet brands that care about what goes in the food they sell. Products that are open about the ingredients that they use because they only use the best, including organic, non-GMO, and sustainable.
You care about the environment
You will learn from scientists about environmental issues and what you can do to help. Even if you've never been an activist, Shiftcon 2018 can help you discover how you can advocate for a healthier world.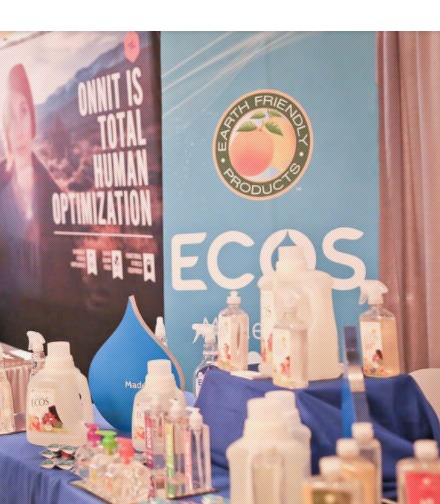 You or your family have special dietary needs
You will hear from brands and have your opportunity to advocate for your family's special dietary needs. Whether you're looking for gluten-free, allergen-free, plant-based, reduced sugar, or have other requirements, you will be able to speak directly to brands and explore their options.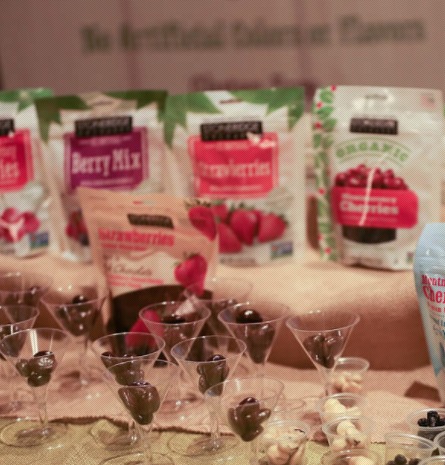 You're striving to live a healthier lifestyle
You will learn how to live a healthier lifestyle by choosing the right products that will reduce chemicals and other ingredients that will negatively impact your health.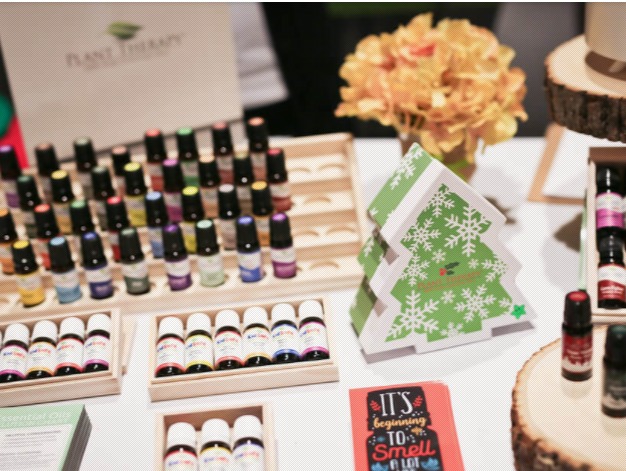 You care what is in the products that you put on your hair, skin, etc.
It can be confusing deciphering a skin care or makeup label because many of the ingredients are listed with their chemical names which can sound scary. It's hard to know what is dangerous and what is safe. At Shiftcon 2018 you can meet and speak with companies who make products with quality ingredients.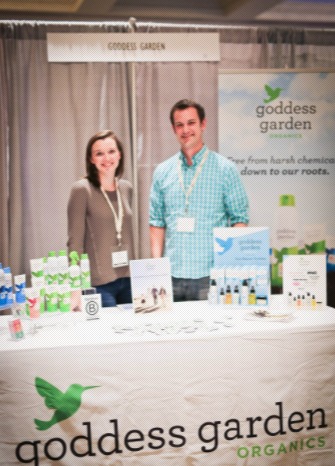 I'm going to add another, sixth reason that you should go to Shiftcon 2018. The networking opportunities will be huge! Not only will you meet like-minded bloggers, parents, and influencers who care about saving our planet and keeping our families healthy, you will also have the chance to meet and interact with the brands who have a say in what goes on and what goes in, our food, cleansers, and skin care products.
Whether or not you consider yourself a "green" blogger, we are all residents of the planet and we have a duty and responsibility to take care of it for the future of our children.
Here is my affiliate link for registration. There are different packages and saving for bloggers, so be sure to select the right choice for you. I hope that I will see you there!
Have you been to Shiftcon?
---
Weekly Linkups
My weekly linkups! Please stop by and check out all of the great recipes, workouts, and information that all these awesome bloggers share every week!
Meatless Monday with Sarah and Deborah
Meatless Monday with Annmarie  and Dixya
Tuesdays on the Run with Marcia, Erika, and Patty
Inspire Me Monday with Janice
Wild Workout Wednesday with Annmarie, Jen, and Nicole
The Plant-Based Potluck Party with Deborah
The Running Coaches' Corner with Rachel, Suz, Lora Marie, and Me!
Friday 5 2.0 with Rachel and Lacey and Meranda