If you ask any runner what they would like to improve about their running, chances are most would answer that they'd like to run faster. It's kind of a metric for improvement. When you start running you just want to be able to run. Once you can run, the next goal is to run faster.
Beginners are not the only ones who want to run faster. When a runner trains for a new distance, like a marathon or half marathon, they generally don't worry too much about speed for their first time. After that, though, most want to run faster.
Even older runners (like me!) can have goals to run faster. Obviously, aging itself slows us down, but other things, like lack of appropriate training or injury, can be overcome to a certain extent.
Which brings me to my own challenge. I have noticed over the last few years that my running speed has decreased dramatically. Heck, four years ago I ran a two-hour half marathon, while this year I was happy to finish my race in 2:20 (ish). I do have some idea what has been slowing me down. I cracked my patella a couple years ago, I've developed arthritis in my knees, I've lapsed on my training to a certain extent, I spend a lot of time running on the trails, and so on.
So I have my own goal to run faster too. I'm want to feel fast again. Or at least fast-ish. And while my next race isn't until October, I'm going to start now. Yes, I will still follow my training plan when the time comes, but I plan to start now with some of the basics. Less trail, more road. Tempo or hill workouts once a week.
Want to join me?
40+ Tips and Workouts to Help You Run Faster
In no particular order (click on the workouts to enlarge or print them):
1. Build a base. You need a foundation before you add in the speed.
2. Fartlek workouts. A fun way to add in some simple speed work.
3. Improve your form. It will make you a more efficient runner.
4.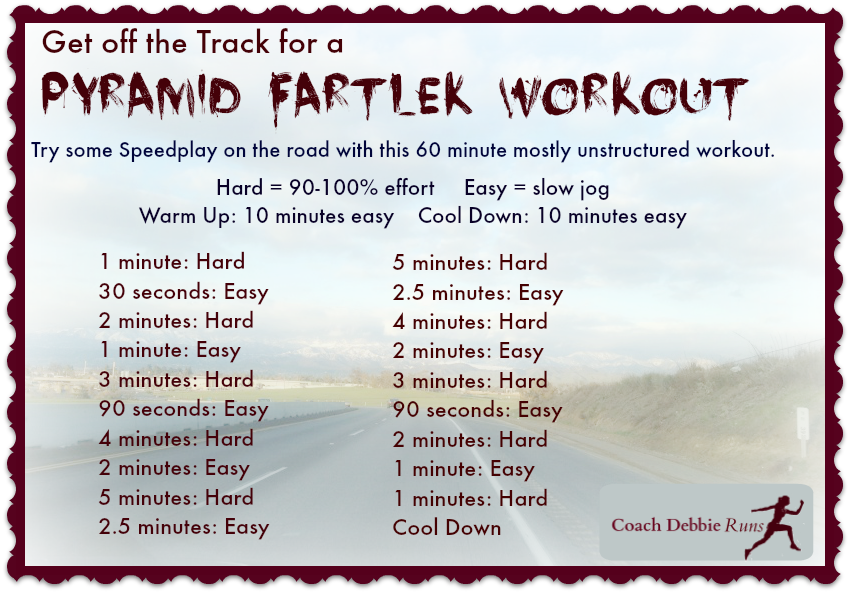 5. Increase your cadence. Taking quicker, shorter strides will help you run faster.
6. Improve your Vo2 Max. Shorter (under a mile), faster intervals will teach your body to make better use of oxygen.
7. Tempo runs. Also called Lactate Threshold (LT) runs, they help you to run faster for a longer period of time.
9. Hill Workouts. Olympic marathoner Frank Shorter once called hill workouts "speed work in disguise." He was right.
10. Rest. Rest should be written directly into your program. It is as important as any other part of your training.
11. Train appropriate to your goals. Your workouts will be different for a marathon than they are for a 5k. Or even a half marathon.
12.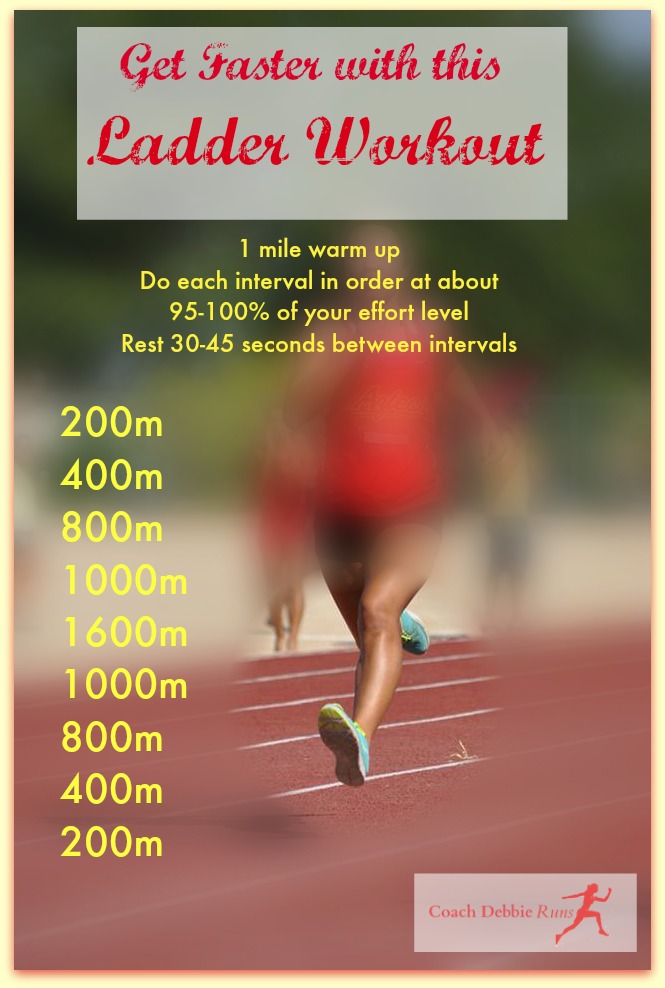 13. Don't run fast all the time. Or you risk injury, burnout, and a decrease in performance. Most of your runs should be easy.
14. Add strides. Strides improve your form and your posture, help your leg turnover, and will make you a more efficient runner.
15. Add drills. Drills are a dynamic way to warm up and get your body ready to train or race.
16.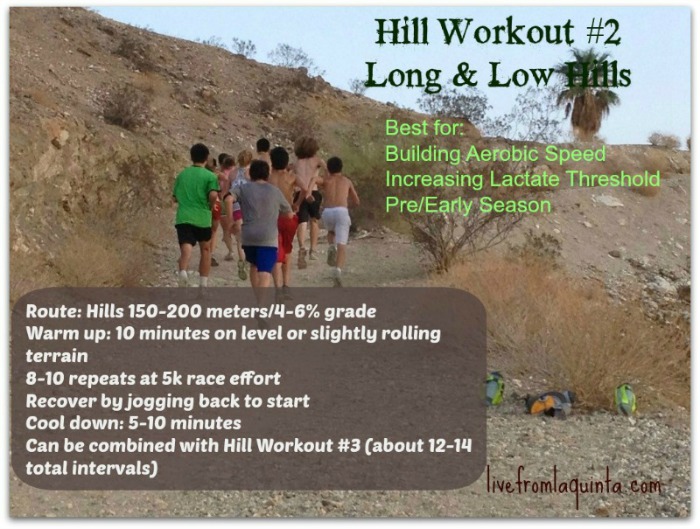 17. Strength Training. A regular strength training program will help balance your muscles and make you stronger.
18. Activate your glutes. This is where your power comes from. Activating and strengthening your gluteal muscles will help you run faster.
19. Build a strong core. You will improve your form, which will help you run and train more efficiently.
20.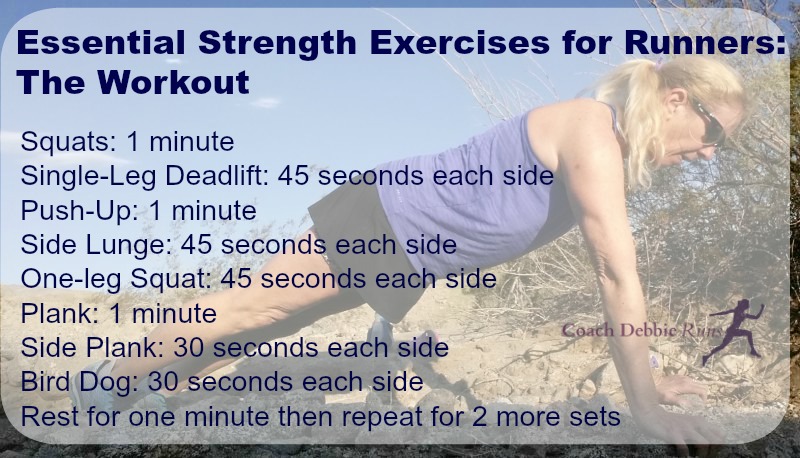 21. Take it easy. Limit your hard training to two or three days a week. The rest should be easy runs or cross-training. This will keep you fresh, help you recover faster, prevent burnout, and help you avoid injury.
22. Don't forget your endurance training. It will keep you strong.
23. Wear the appropriate shoes. Get fitted by a shoe professional. Rotate two or three pairs, and use lighter shoes for speed training and racing.
24.
25. Stretching. Increasing flexibility helps with mobility. Hip mobility, in particular, can help with your running form and speed.
26. Massage. Massage can improve performance by increasing circulation, range of motion, and more.
27. Fascial Stretch Therapy. Like massage, only better, FST can improve mobility, reduce pain, and improve performance.
28. Improve your mental toughness. It will help when you need to give that extra push or go that extra mile.
29.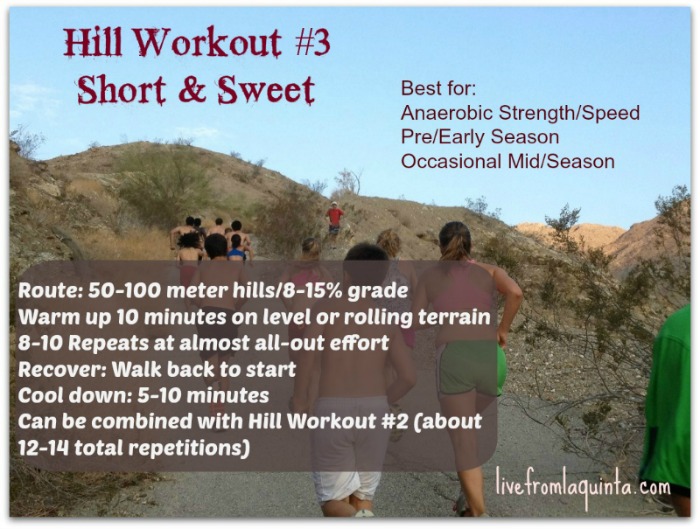 30. Think positive. Have faith in your own abilities. Negativity will just hold you back.
31. Visualize. Using visualization techniques will help you when the going gets tough.
32. Have a mantra. Part of positive motivation, a mantra can be that extra push that you need.
33. Foam Rolling. Regular foam rolling can help reduce pain and improve mobility, which will improve your performance.
34.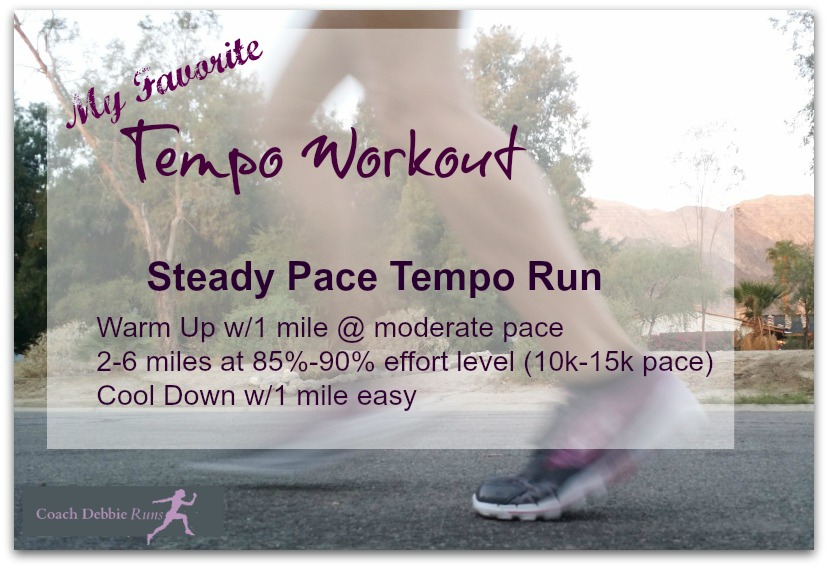 35. Learn your body metrics. Knowing your starting point will help you create goals.
36. Know the difference between discomfort and pain. Running fast can be uncomfortable. It should not hurt.
37. Train with a group. Finding a tribe of like-minded (and like-paced) runners will help motivate and challenge you.
38. While your training should be specific to your goals, this workout will help you get faster at any distance.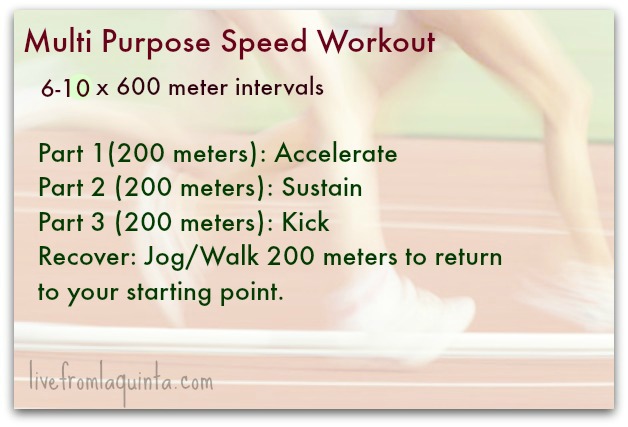 39. Sign up for a race. This will give you a deadline and help with motivation.
40. Crosstrain. As much as we love running, a little variety is good for the body as well as the mind.
41. Hire a coach. A coach can help you with all of the above. They can do the thinking, create the plan and help you run faster.
Do you have a tip to add? What is your favorite kind of speed workout?
And Now It's Time for the Running Coaches' Corner!
Loading InLinkz ...
---
Weekly Linkups
My weekly linkups! Please stop by and check out all of the great recipes, workouts, and information that all these awesome bloggers share every week!
Meatless Monday with Sarah and Deborah
Meatless Monday with Annmarie  and Dixya
Tuesdays on the Run with Marcia, Erika, and Patty
Inspire Me Monday with Janice
Wild Workout Wednesday with Annmarie, Jen, and Nicole
The Plant-Based Potluck Party with Deborah
The Running Coaches' Corner with Rachel, Suz, Lora Marie, and Me!
The Blogger's Pit Stop with Kathleen, Janice, Julie, and Menaka
Friday 5 2.0 with Rachel and Lacey and Meranda