HYLETE sent me an outfit to try out and review. All opinions and this Rockin Workout are my own.
You guys know how beautiful my hometown is, right? I'm surrounded on three sides by mountains, the sky is almost always clear and blue, the trails start within about a half mile of my home.
I love getting outdoors to run, hike, and ride my bike, and sometimes I even get out there for my strength workout. When you have rocks, what other equipment to you need, right?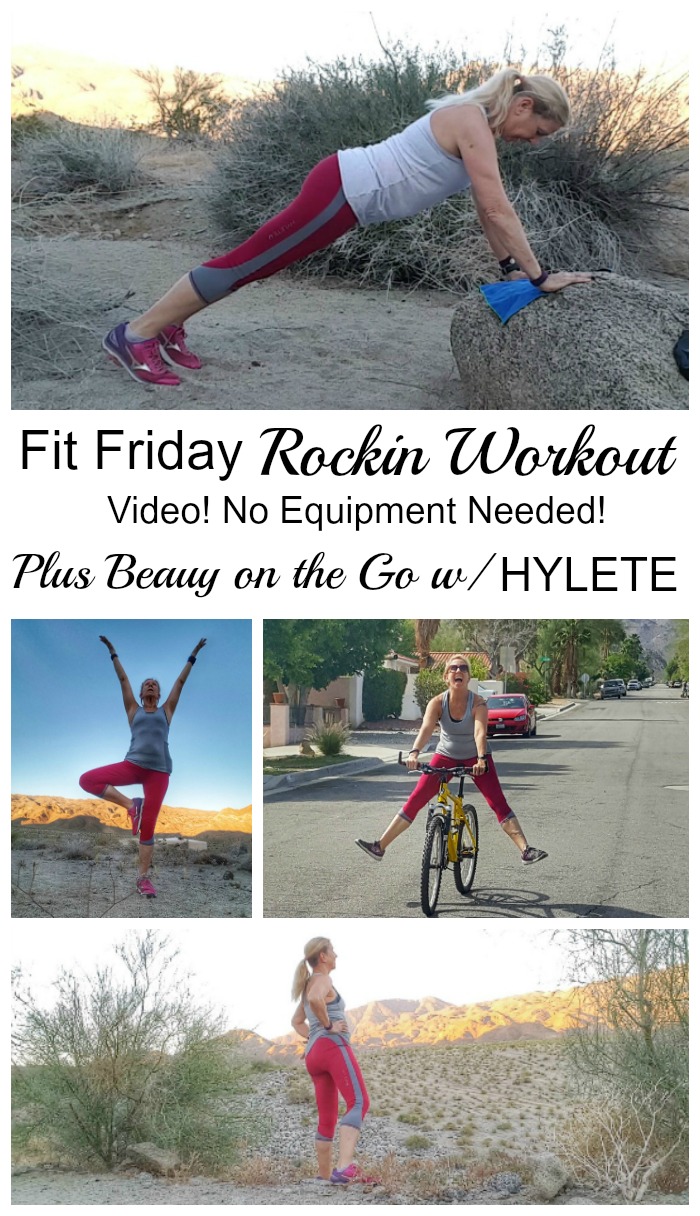 Fit Friday Rockin Workout
It's been a while since I shared a workout, let alone a workout video, but I was inspired by my surroundings the other day and decided to get creative. So here you go, my Rockin Workout! No equipment necessary (unless you want to bring along a towel to protect your hands!).
No big rock? No problem! You can easily do this workout with a chair or a bench!
For those of you who prefer a print out to a video, here's a pinnable version: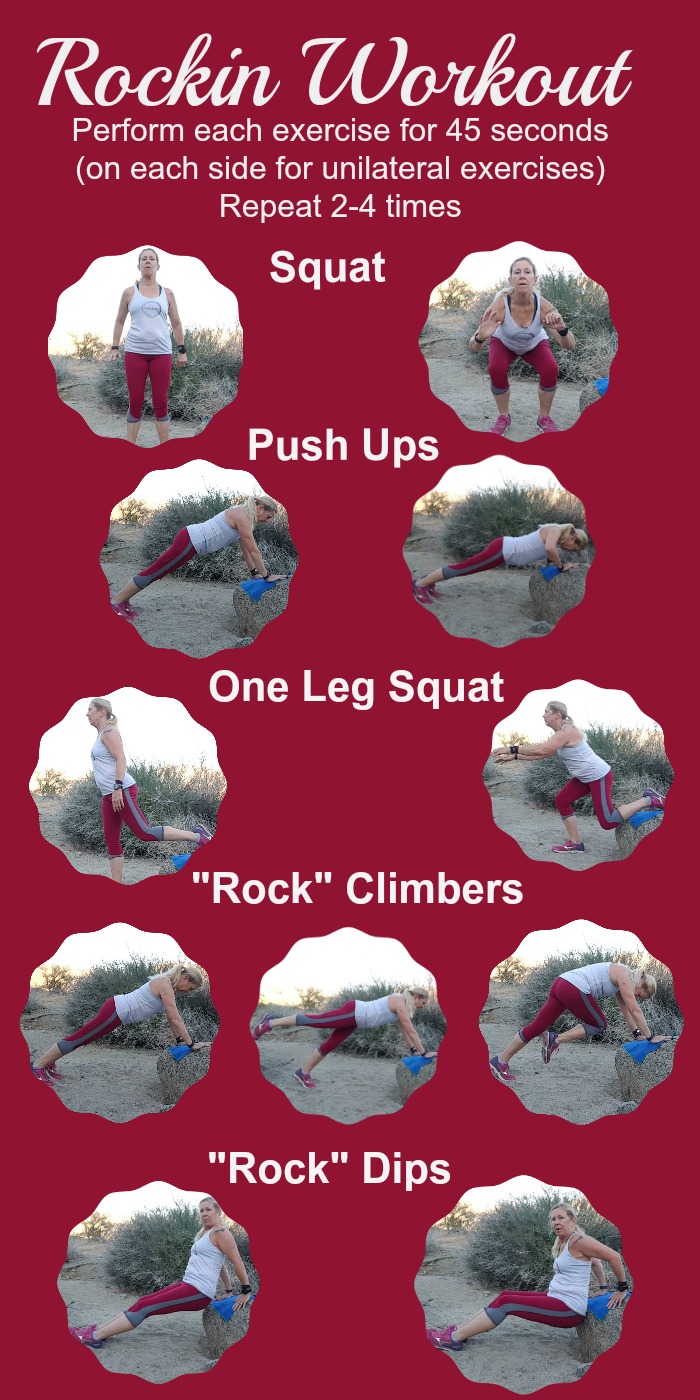 I Love My HYLETE!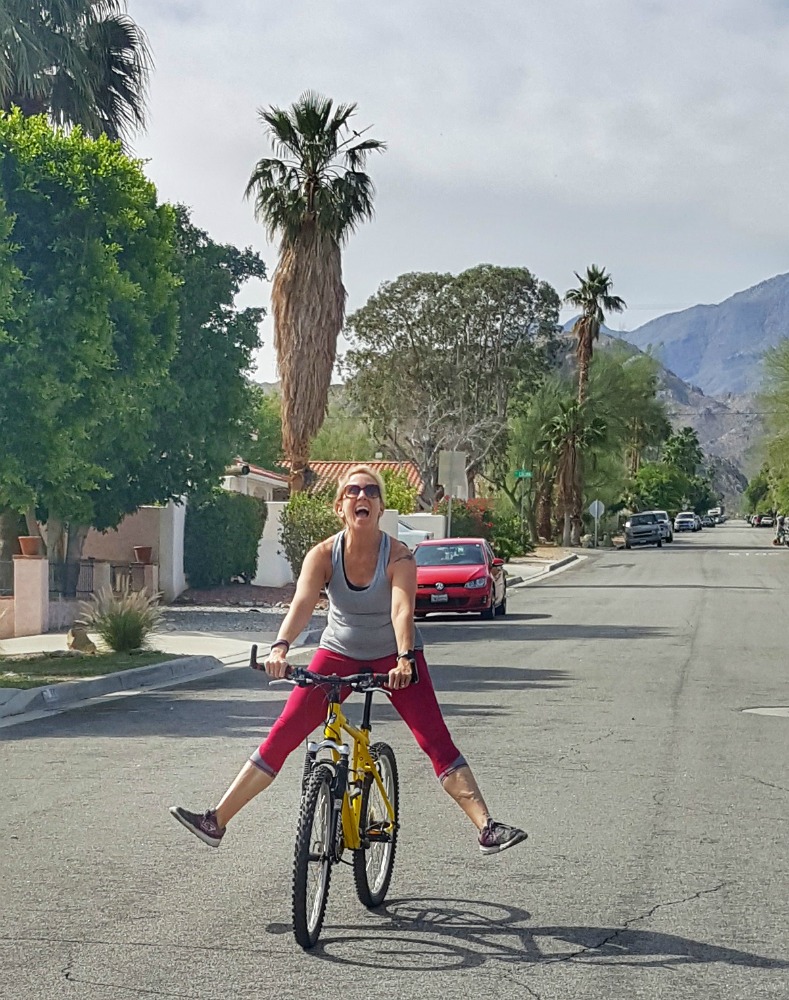 I am really loving this outfit from HYLETE that I am wearing. The Invex II crops are super comfortable and pretty.  I love the pretty plum and cool gray color. The waistband is very stretchy, and can be adjusted from a higher rise to a lower one by folding it down.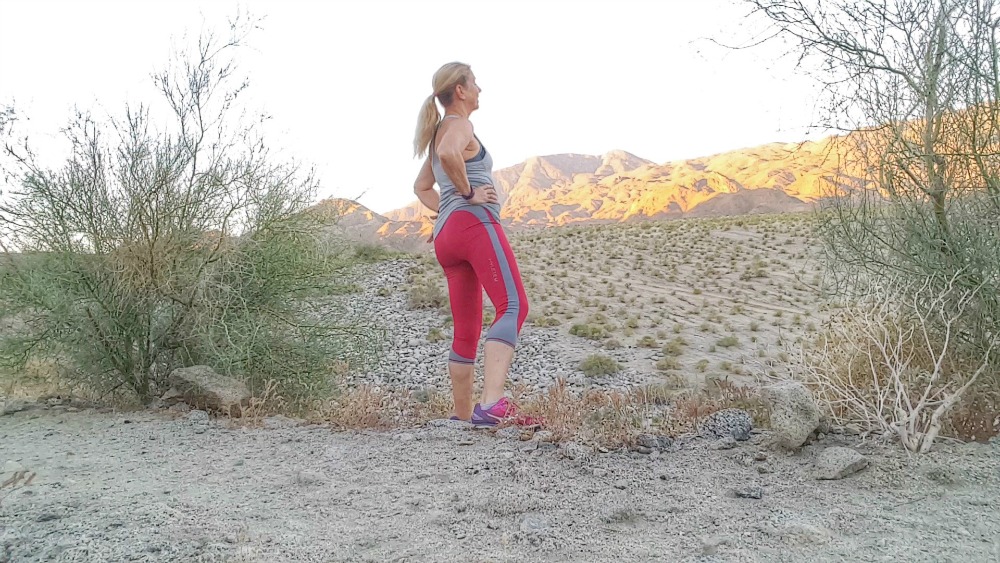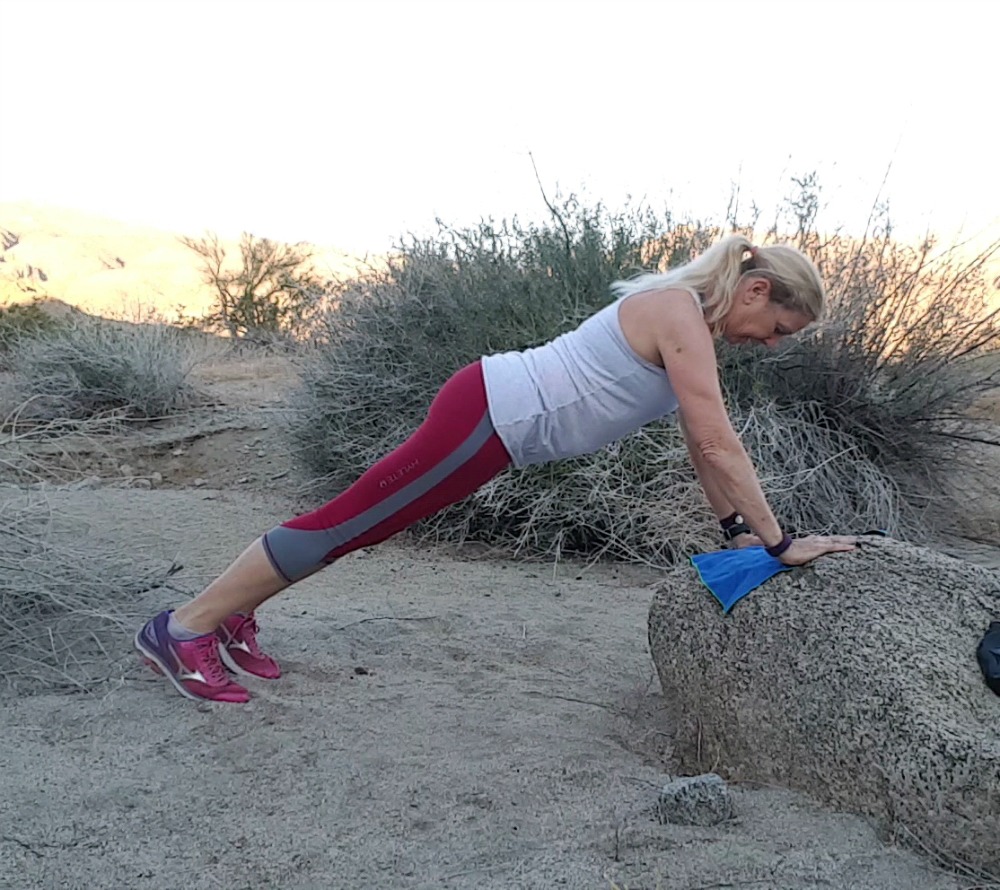 As an active person, I need clothes that move with me, and HYLETE fits the bill perfectly. I wore the crops while riding my mountain bike, hiking, and working out, and I'm happy to say that the clothing worked as hard as I did!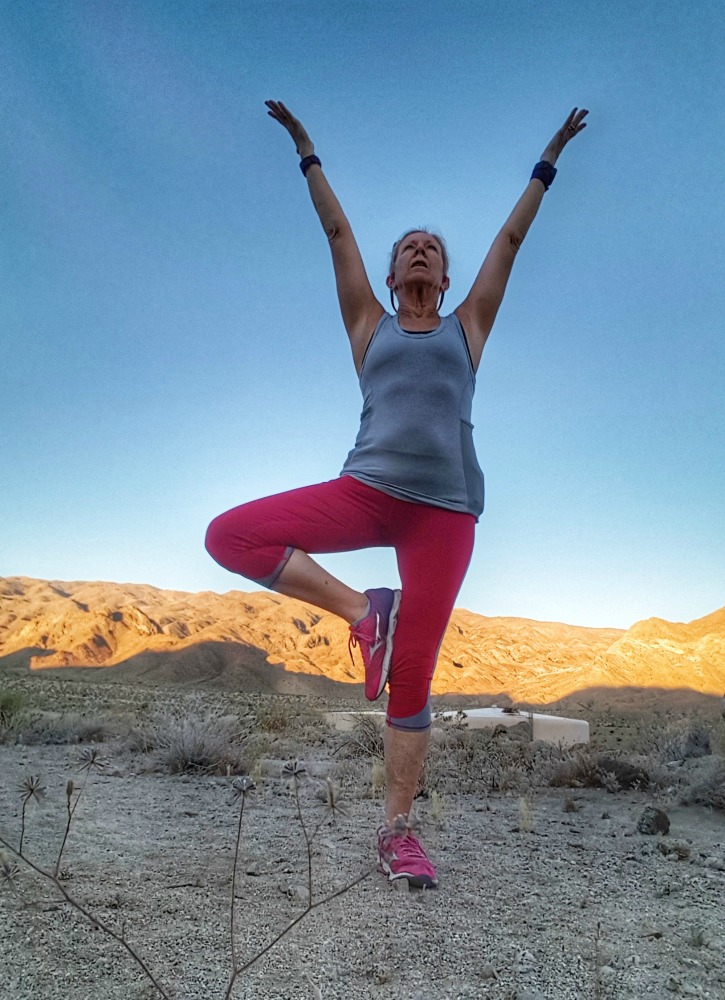 The fabric is a nylon/spandex blend that has a silky feel and a nice, comfortable stretch. I'd like to say that the fit is quite flattering to my, um, bottom. What do you think?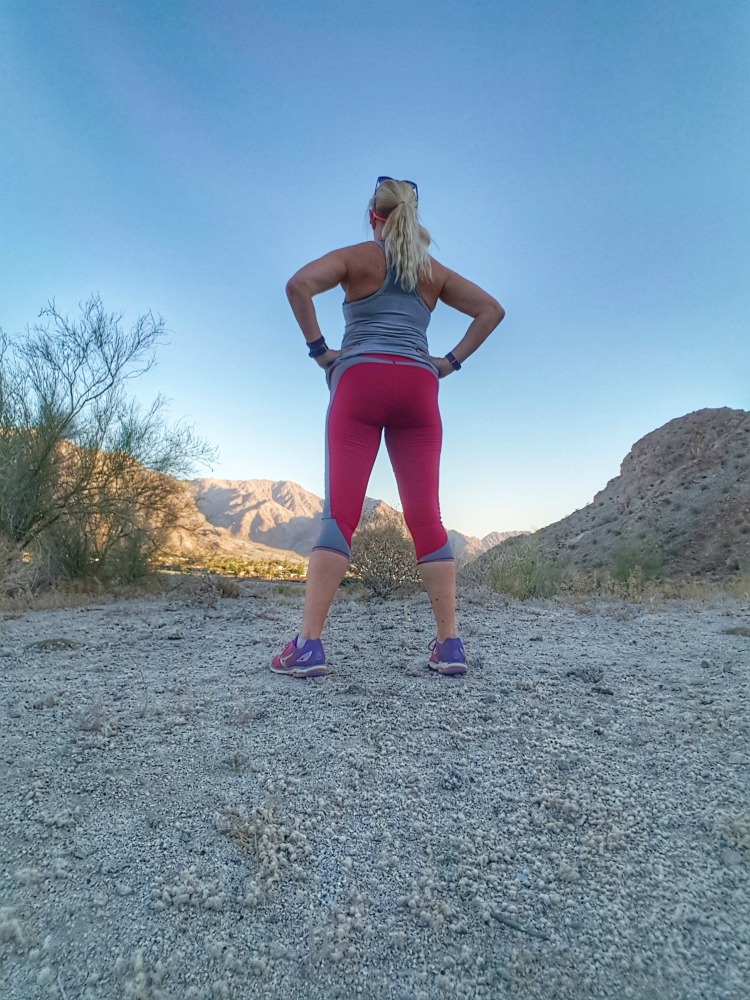 The Accent II quad blend racer tank was perfect for my hiking and cycling. I was able to fit my phone, a couple bars, my keys, and even a small water bottle in the roomy mesh pockets. Perfect for outdoor activities! The proprietary blend of rayon, bamboo rayon, cotton, and spandex make this top lightweight, durable, and allows it to wick away sweat.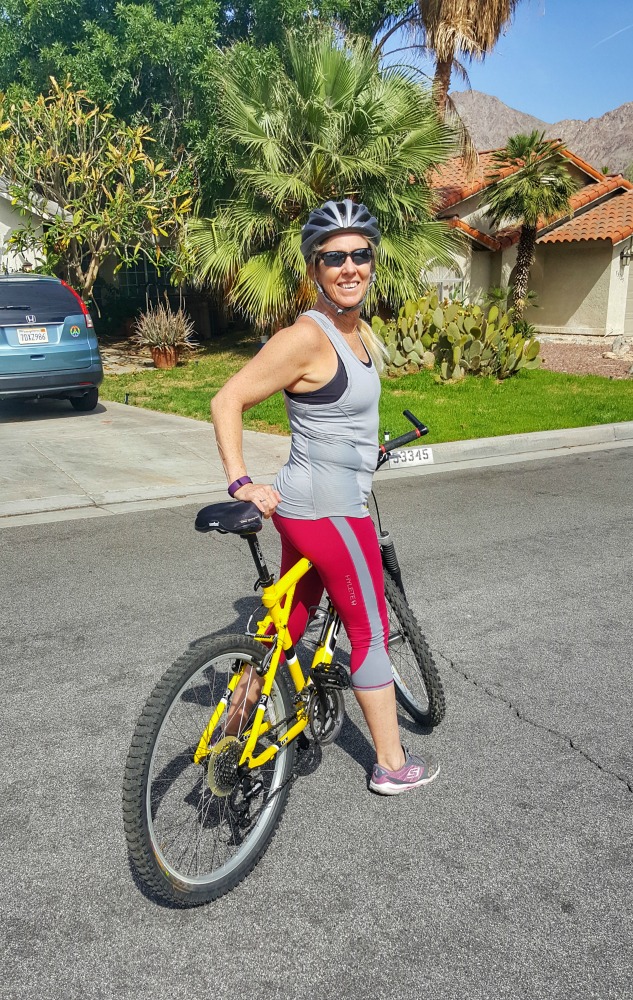 You won't find HYLETE in traditional retail stores, all purchases are online at HYLETE.com. By keeping out the expense of middlemen, HYLETE is happy to pass those savings onto their customers with generous discounts to loyal customers who purchase multiple items.
Check out these other cute and functional shorts from HYLETE!
HYLETE is offering my readers a very generous discount too! You can save 40% on your entire order with the code HM4613! That is a huge savings on great athletic wear. Start shopping now!
What is your favorite outdoor activity?
---
Weekly Linkups
My weekly linkups! Please stop by and check out all of the great recipes, workouts, and information that all these awesome bloggers share every week!
Meatless Monday with Sarah and Deborah
Meatless Monday with Annmarie  and Dixya
Tuesdays on the Run with Marcia, Erika, and Patty
Inspire Me Monday with Janice
Wild Workout Wednesday with Annmarie, Michelle, Jen, and Nicole
The Plant-Based Potluck Party with Deborah
The Running Coaches' Corner with Rachel, Suz, Lora Marie, and Me!
Giveaway Roundup and Try Out Thursdays with Smitha
The Blogger's Pit Stop with Kathleen, Janice, Julie, and Menaka
Friday 5 2.0 with Rachel and Lacey and Meranda
Sunday Fitness and Food with Angela and Ilka