Congratulations to Kiela J. the winner of the Utah Valley Marathon entry!
Running goals change as we progress as runners. The first goal may be just to run a mile. Then race a 5k. Eventually, many runners progress to running a marathon. Once that is done a lot of runners decide they want to qualify for Boston.
Qualifying for the Boston Marathon is the ultimate bucket list accomplishment for many runners. It means that you are dedicated, that you are focused, that you can kick ass. And, yes, it means that you are fast.
How fast? Well, here are the most recent times that a runner needs to qualify for Boston.
Effective September 17, 2016. All standards below are based on official submitted net time.
| AGE GROUP | MEN | WOMEN |
| --- | --- | --- |
| 18-34 | 3hrs 05min 00sec | 3hrs 35min 00sec |
| 35-39 | 3hrs 10min 00sec | 3hrs 40min 00sec |
| 40-44 | 3hrs 15min 00sec | 3hrs 45min 00sec |
| 45-49 | 3hrs 25min 00sec | 3hrs 55min 00sec |
| 50-54 | 3hrs 30min 00sec | 4hrs 00min 00sec |
| 55-59 | 3hrs 40min 00sec | 4hrs 10min 00sec |
| 60-64 | 3hrs 55min 00sec | 4hrs 25min 00sec |
| 65-69 | 4hrs 10min 00sec | 4hrs 40min 00sec |
| 70-74 | 4hrs 25min 00sec | 4hrs 55min 00sec |
| 75-79 | 4hrs 40min 00sec | 5hrs 10min 00sec |
| 80 and over | 4hrs 55min 00sec | 5hrs 25min 00sec |
In addition to these qualifying times, due to the many runners who do qualify and the total number that can be accepted, the final time that you must run is generally a couple minutes faster than your published qualifying time. So yes, you need to be pretty fast to qualify for Boston.
So do you want to qualify for Boston? Here are some tips that can help! Plus I want to tell you about a race that can improve your chances. And I have a giveaway for an entry into that race!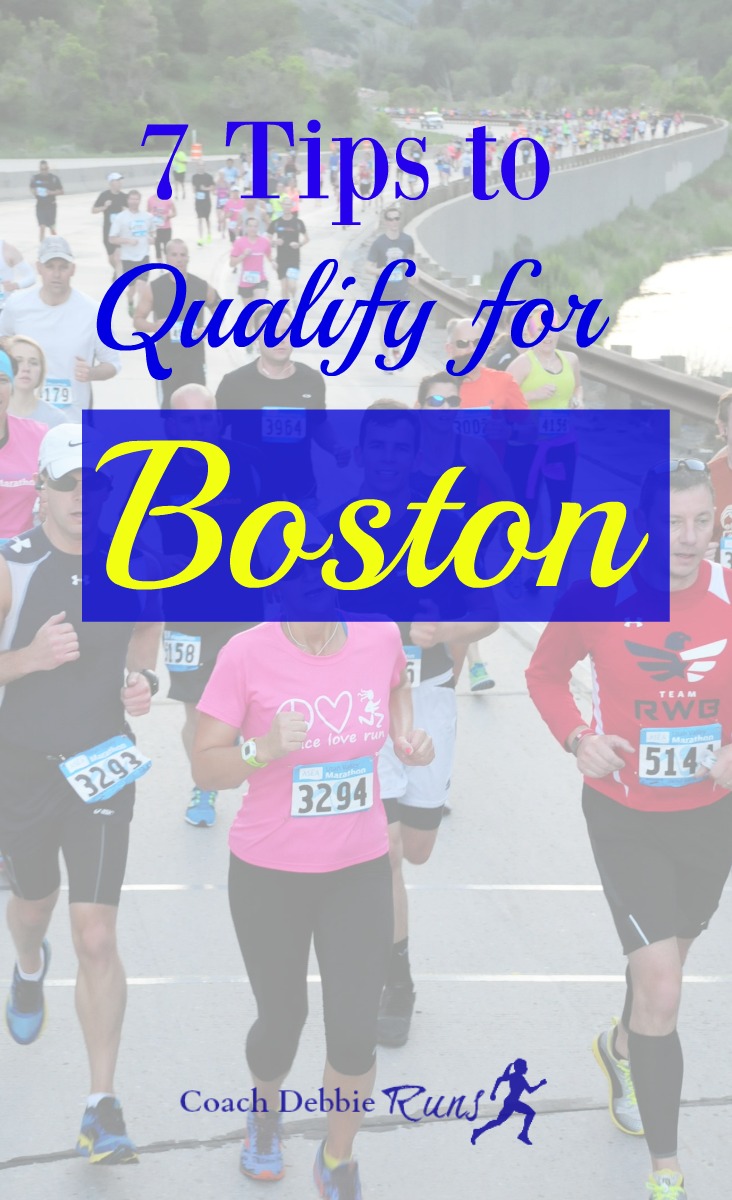 7 Tips to Qualify for Boston
1. Be Realistic
First of all, be realistic in your expectations. If your time to qualify for Boston is significantly faster than you have completed a marathon before, be honest with yourself.
If your PR is currently around 4:30 and you must run a 3:30 in order to qualify, make sure that your goal is achievable. Taking an hour off of your time is not impossible, but if you've been training hard for that 4:30, shaving another 60 minutes just might not be doable.
If you feel that you haven't come close to what your capabilities will allow (or haven't yet run a marathon), you can also use your times in shorter races to determine whether qualifying for Boston is a goal or just a dream. Click here to check.
Personally, it took me about five marathons before I was able to qualify for the first time, taking about 40 minutes off of my finishing time. I was eventually able to take another 15 minutes off my PR, so I know that it can be done.
2. Build a strong base
Running a fast marathon is not all about running fast in training. Take the time to build a strong endurance base before you worry about getting faster.
3. Train for your course
Design your training based on the course that you will be running. Is it flat with lots of turns? Hilly with some downhill running? At a higher or lower altitude that you're used to? What is the weather like where you'll be running? These are all things to consider when you are planning your training.
4. Train for your pace
If your time to qualify for Boston is 3:45, your training should be specific to running your marathon in that time. Your workouts should reflect that.
5. Get Comfortable with Feeling Uncomfortable
I saw this on Toni's blog today and I thought it was a perfect description of how you should feel when you're training hard for a race. If you truly want to qualify for Boston, you need to push your limits, train hard, and, well, get comfortable with feeling uncomfortable.
6. Recovery time is key
Taking time to rest and recover is always important, even more so when you are pushing yourself to your limits. Schedule your recovery days and runs consistently and stick with the plan. Seriously, recovery time is when we rebuild and get stronger so it's vital.
7. Pick the right course
If you want to qualify for Boston, picking the right course is key. Choosing a course that has many turns or hills could destroy your Boston dream. Picking a qualifying race that has a net downhill course, few turns, and has a higher than average percentage of qualifiers is the way to go.
The Utah Valley Marathon, which is on June 10, is a Boston Qualifier and has a net downhill loss, making it an excellent choice if you're looking to run a fast marathon. There are only four turns in the entire race!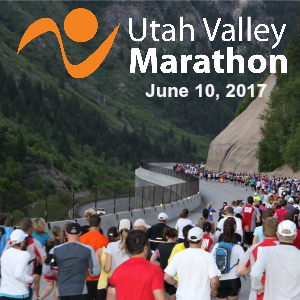 Runners are bussed to the starting line, which is at 6,200 feet above sea level. From there the course heads toward the city of Provo, which is at 4,500 feet. Runners can enjoy long stretches of downhill, with a few rolling hills in the mix. This fast course has a Boston qualifying percentage between 14 and 17% (average for other races is around 10%).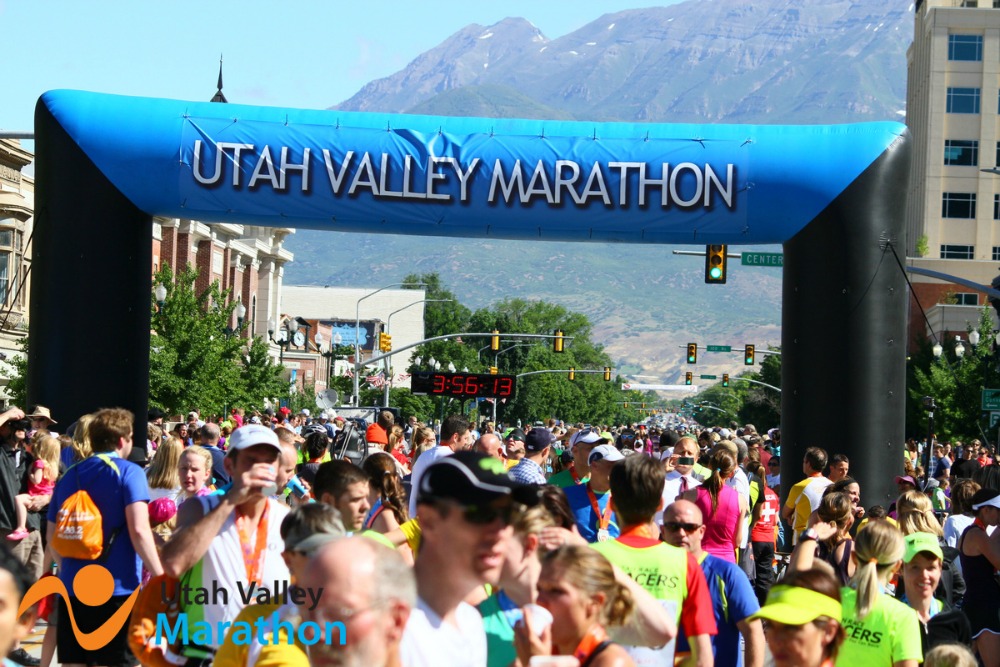 The Utah Valley Marathon is not only fast, it is beautiful as well. It winds through Provo Canyon, running along roads that follow the Provo River. Runners will have spectacular views of Bridal Veil Falls, the mountains, and the city.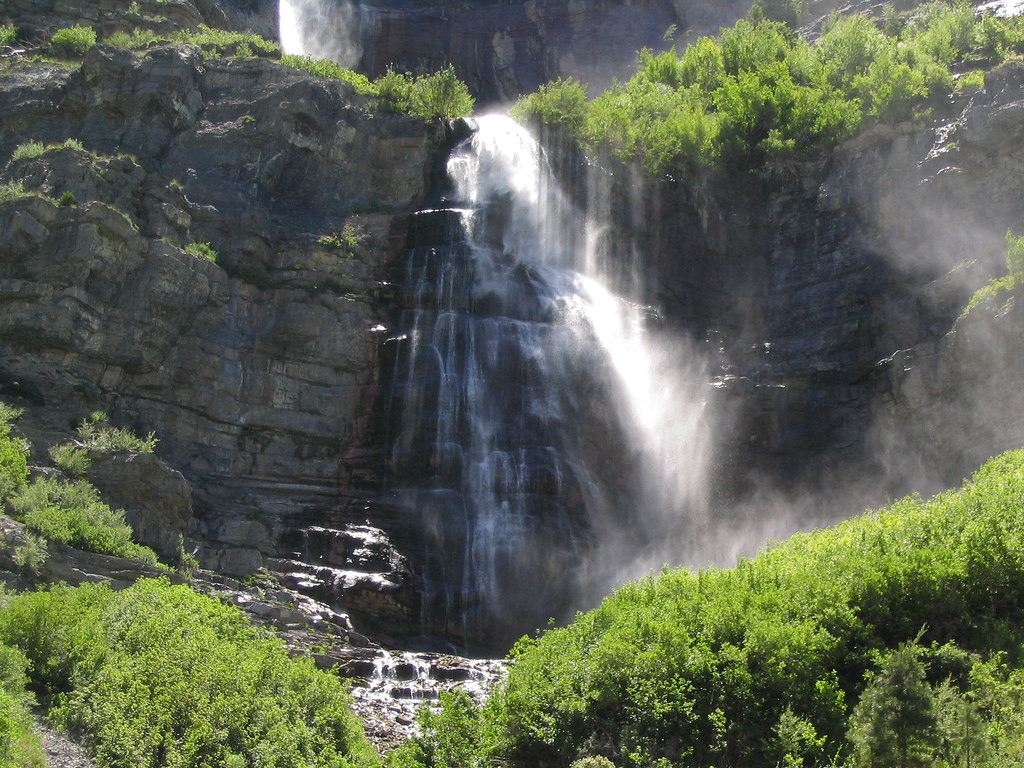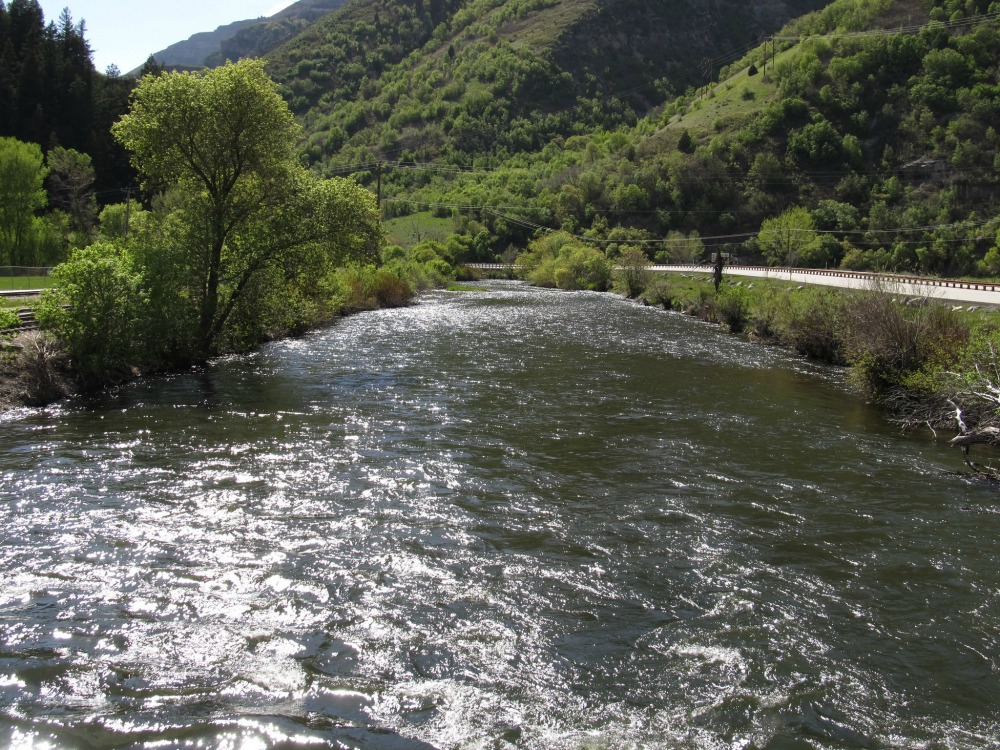 Selected as a top 10 marathon by Runners' World in 2014, this year, to celebrate its 10th anniversary, the Utah Valley Marathon is giving away free race jackets instead of a shirt with your entry! They have cool medals too!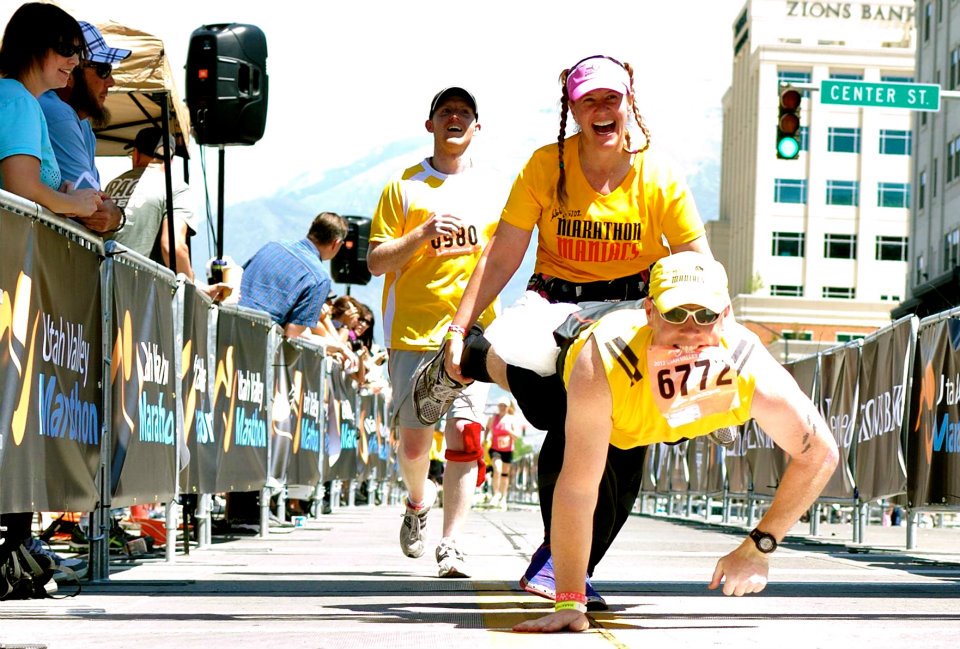 Special Entry Discount!
Are you ready to join me at the Utah Valley Marathon this June? Save 15% on your entry fee with the code cdr15!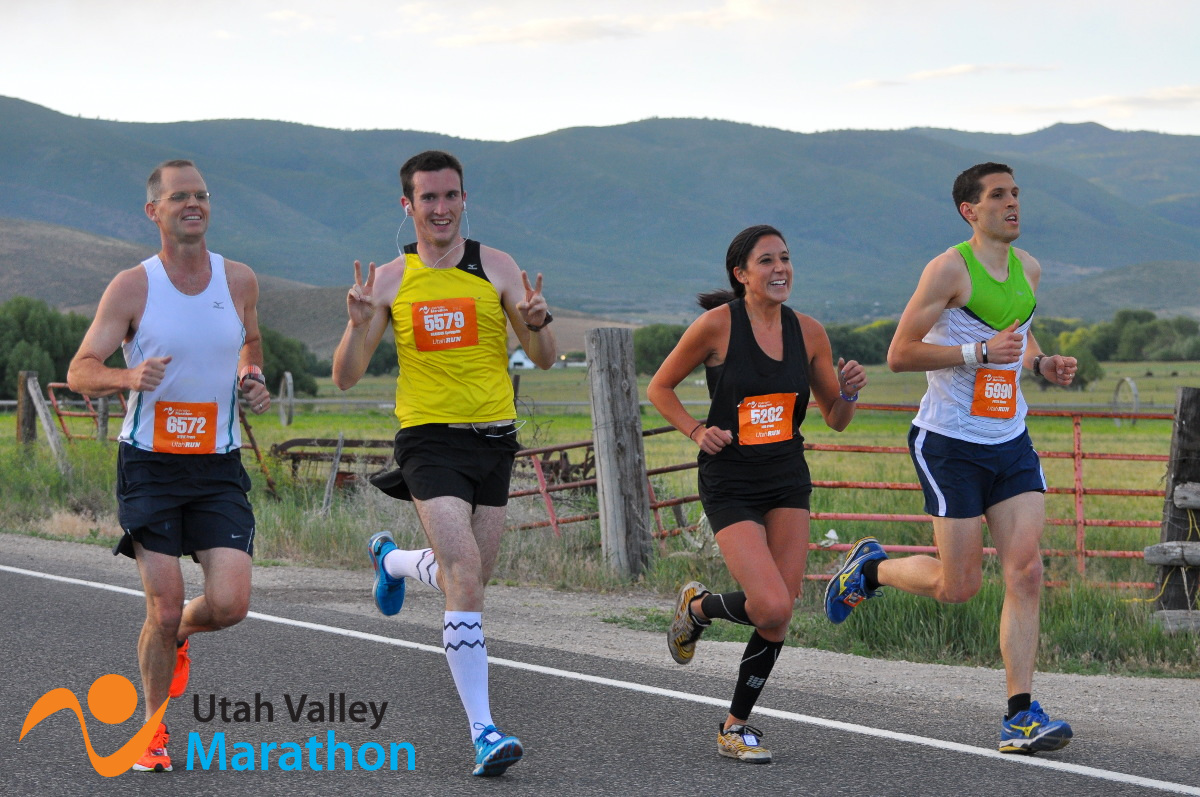 And finally, my announcement
I've been doing a bit of a teaser to my readers this week. In case you haven't guessed (or missed the "join me" in the paragraph above), yes, I will be training and running my 38th marathon at the Utah Valley Marathon this June!
And, yes again, I plan to try to qualify for Boston one more time. Many years ago I took that for granted. Now, a few knee injuries later, it's not a sure thing, so I invite you to join me in my training as well. Each week I will share my training goals and workouts, in a way that can be translated to your marathon goals.
So, join me? Register soon (the next price increase is March 1, and the race is limited to the first 2,000 runners), save that 15% with my code and I'll be ecstatic to meet you on the start line. We have four months to train. Let's go!
If all this planning and training sounds a little overwhelming, hiring a coach can help you achieve your goals and remain injury free!
Some photos by Ken Lund , licensed through Creative Commons ShareAlike.
Thanks to the Utah Valley Marathon for inviting me to come run their race and for providing another entry to give away!
And Now It's Time for the Running Coaches' Corner!
Loading InLinkz ...
---
Weekly Linkups
My weekly linkups! Please stop by and check out all of the great recipes, workouts, and information that all these awesome bloggers share every week!
Meatless Monday with Sarah and Deborah
Meatless Monday with Annmarie  and Rachel
Inspire Me Monday with Janice
Anything Goes with Marilyn
Wild Workout Wednesday with Annmarie, Michelle, Jen, and Nicole
The Plant-Based Potluck Party with Deborah
The Running Coaches' Corner with Rachel, Suz, Lora Marie, and Me!
Giveaway Roundup and Try Out Thursdays with Smitha
The Blogger's Pit Stop with Kathleen, Janice, Julie and Me!
Living a Life of Fitness, Health and Happiness with Jill
Friday Favorites with Heather
Sunday Fitness and Food with Angela and Ilka