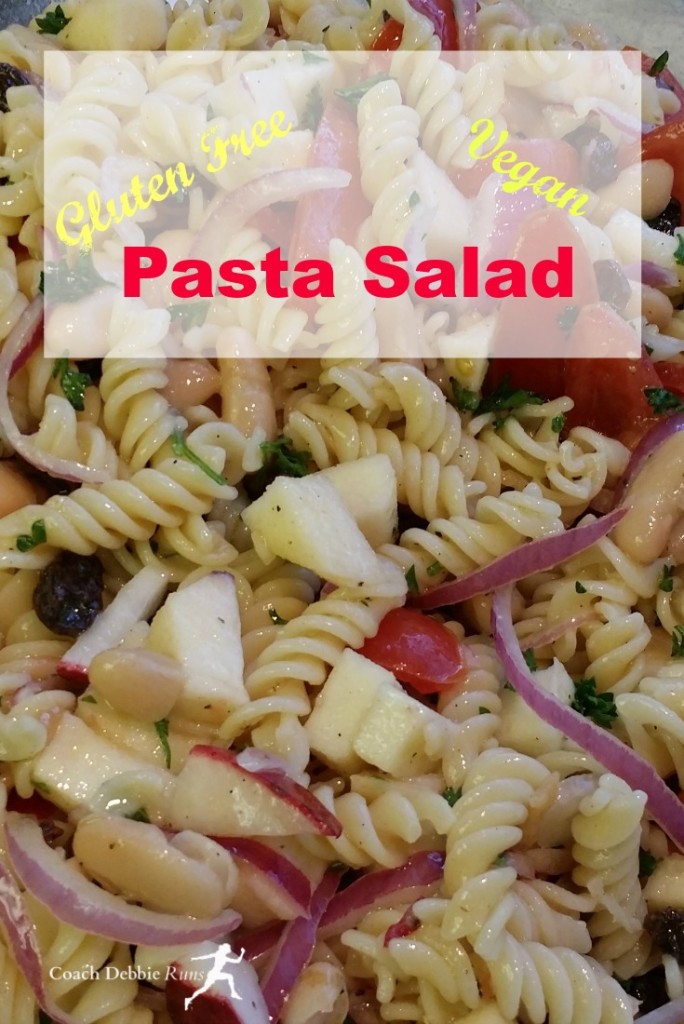 Weekend Snapshots
Let's play a little catch up before the recipe, shall we? I've been laid off for over a week now. Ask me how much I've accomplished. Go ahead, ask. The answer is, sadly, in spite of big plans to use this time to take some of the tips I learned at Bloggy Boot Camp, set up regular work hours, and really work on improving this little ol' blog, I haven't even started. Which is why I'm sitting down at 5:30 on a Sunday evening to write my Monday post.
I'm not really worried about it, though. I have, unfortunately, plenty of time until the weather cools down and my clients return. And I (we) did accomplish a few things. Like this: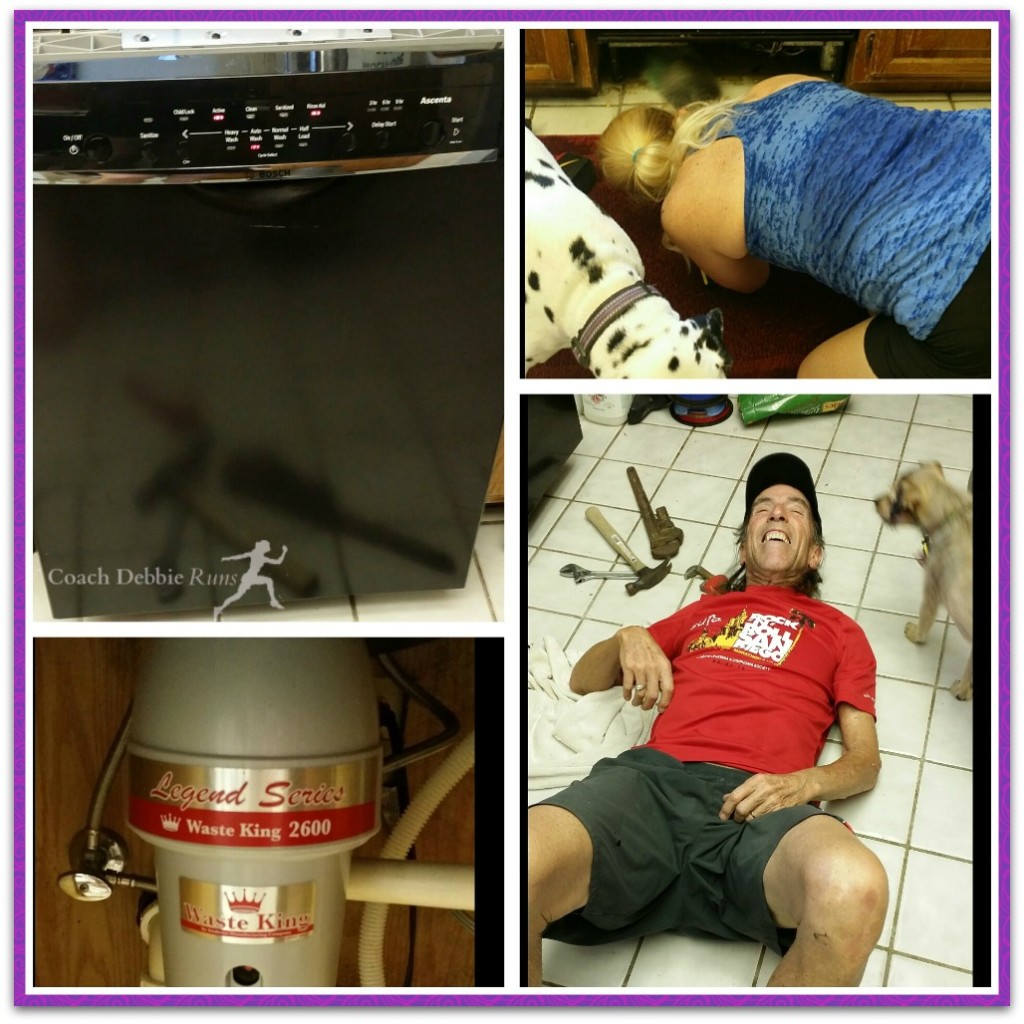 We purchased a new dishwasher and garbage disposal and installed them ourselves (with plenty of help from our pack). It took a good part of the day, and we questioned our choice a few times, but we did it and we now have an operating dishwasher for the first time is a long time. When we ran it last night for the first time I kept checking for leaks every time the water ran. It's been that that long since I've heard one!
We took a break about halfway through to pick up a couple of parts that we needed and somehow ended up at Dick's Sporting Goods where I let Alan reward me with this: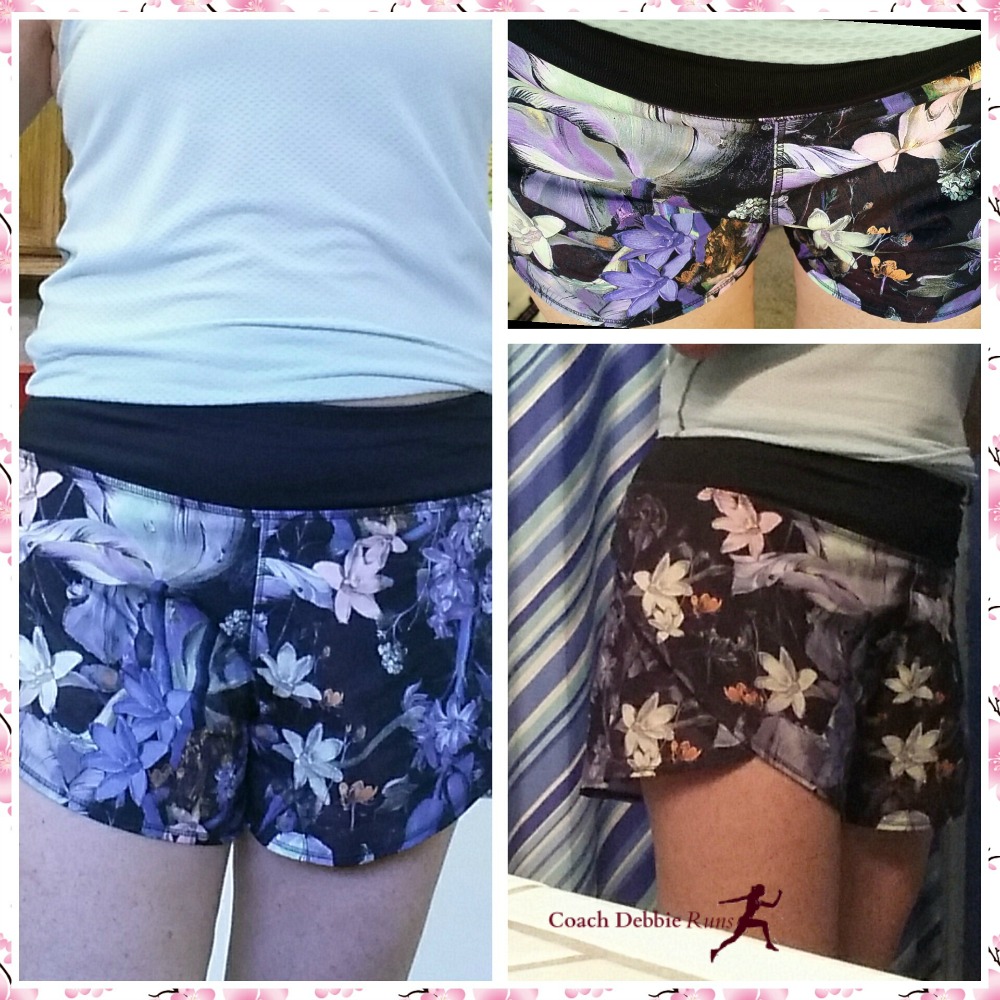 I adore these running shorts by Calia by Carrie. They're very flattering, fit nicely, and I love the tropical pattern. And I'm loving the tropical right now because: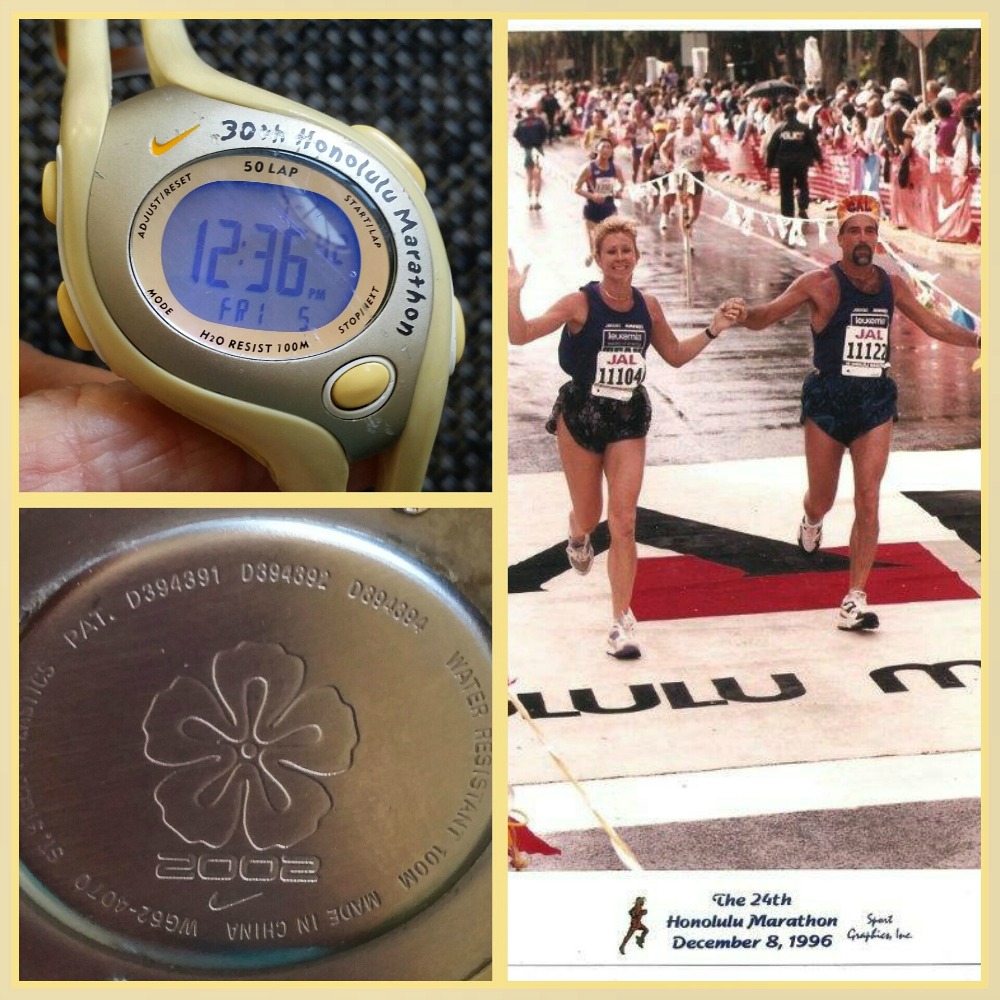 Alan had my 30th Annual Honolulu Marathon watch fixed! That was from 2002, the last year we were there. As you know, it was also my first marathon in 1996. And now, on December 13, it will be my 37th (and will be celebrating its 43rd year)!
Almost as exciting as the watch was this: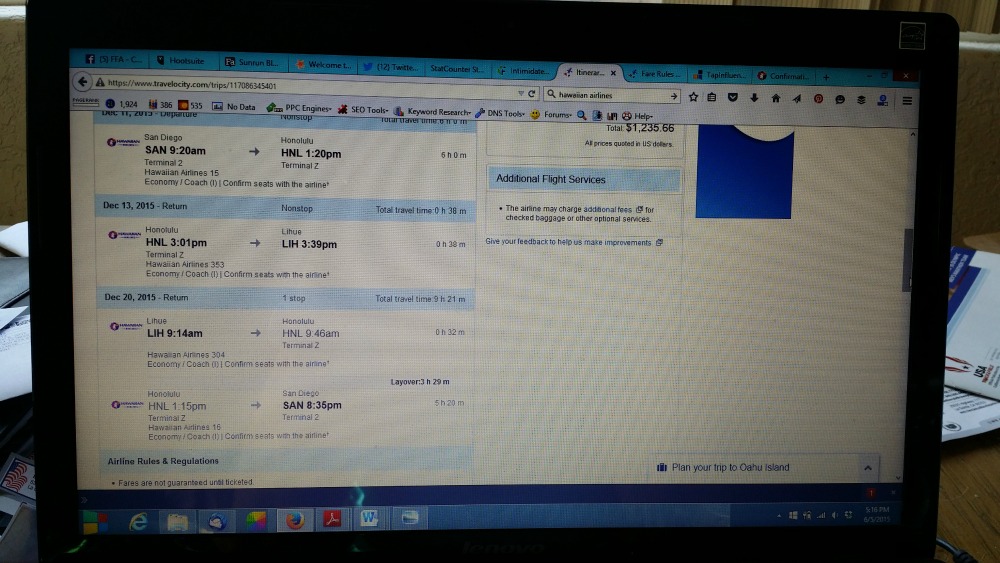 We purchases our tickets to Hawaii! Now it's real. We also made arrangements for a house on Kauai for the week after the race. We always stay in Hanalei, one of my favorite places in the world. This is one of those times that I'm happy that time flies because I can't wait!
I've also been running. In fact I've had to remind myself that just because I'm off work right now doesn't mean I should run every day!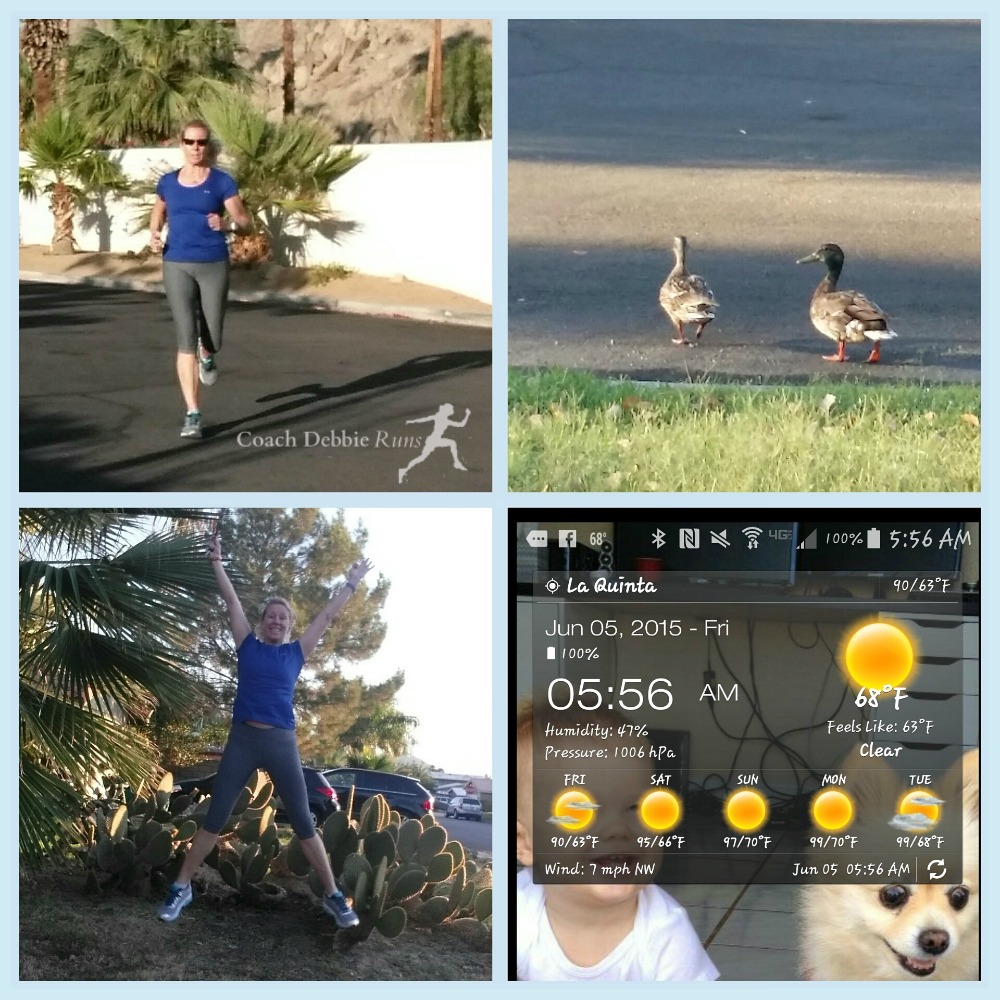 So what picture do you think looks better?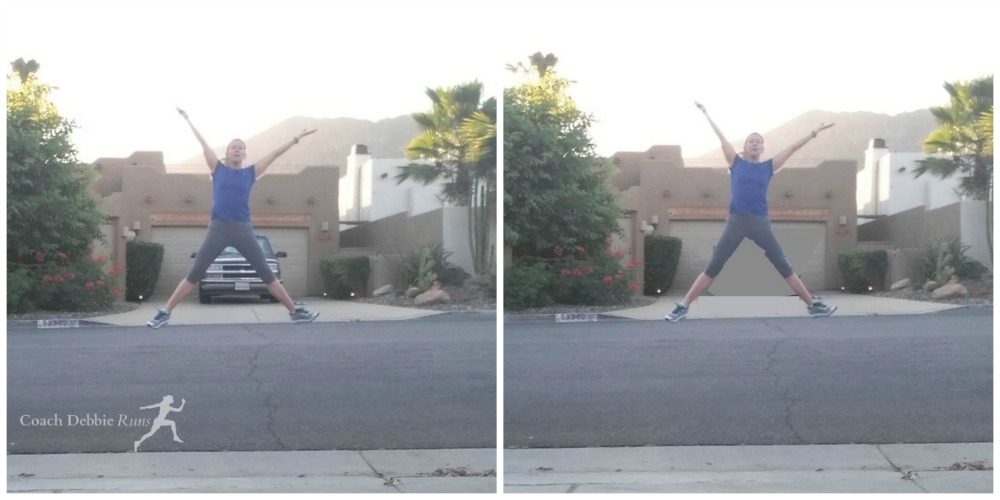 I love this picture because it looks like I'm jumping so high, but I didn't like the truck in the background. So I decided to eliminate it! I did this using PicMonkey. I think it looks okay. Not as good as Photoshop of course, but I'm a little challenged in that department.
Let's get down to talking about some vegan food, shall we? First off, I found two new products this week that I'd never heard of:
These Daiya Mac and Cheeze products were at Ralphs (Krogers to you east-coasters). We tried the Alfredo style. I added a little vegan chicken to it and it was good. Not great, but good. I'm looking forward to trying the other one (very soon). By the way, both pastas are gluten and soy free too.
I saw these little pocket sandwiches while shopping today and I just had to have them! I haven't tried them, but I've been assured on Instagram (<—follow me!) that they were really good. They are not gluten free, but they are vegan (even though the label just says vegetarian). Lunch tomorrow, I think.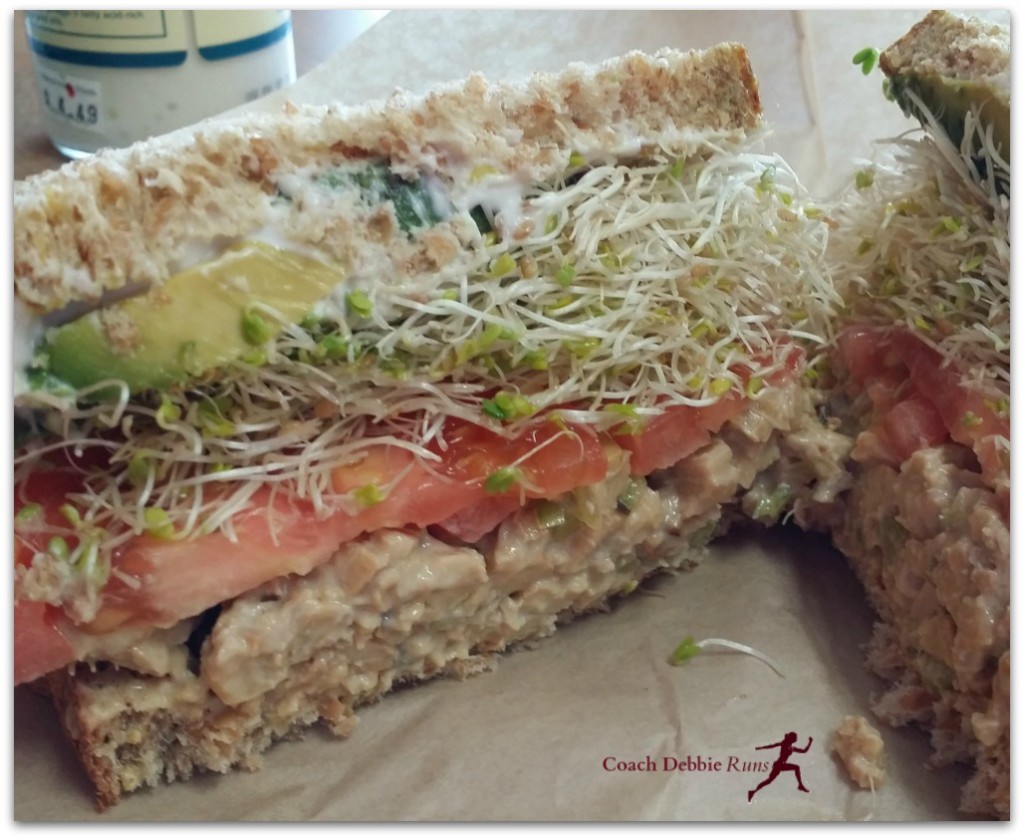 On Saturday, during our dishwasher installation break, Alan and I had lunch at Luscious Lorraine's, a little lunch counter inside a health food store in Palm Desert. This is a tempeh sandwich and it was really good. It also gave me an idea for a tempeh salad, which I hope to work on this week. Stay tuned.
I'm linking up with Her Heartland Soul for Weekend Snapshots.
Meatless Monday
Still with me? On to the recipe! I'm also linking up with Tina and Deborah for Meatless Monday. Hop on over to their blogs to see what fabulous recipes they and the other bloggers have planned for you.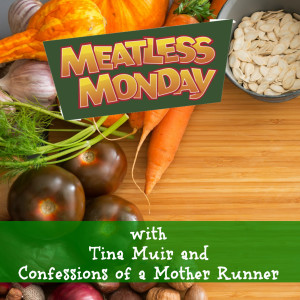 The Perfect Pasta Salad: Vegan and Gluten Free
Why is this the perfect pasta salad? Well, for one thing, it's full of flavorful vegetables and fruits. For another, it is vegan and gluten free. And for another, I needed to call it something because to call it rotini with onions, olives, raisins, apples, etc., seemed a little long. Seriously, I love the different tastes and textures in this salad, from the sweet apples and raisins, to the tart grapefruit, from the crunch of the radishes to the creamy white beans.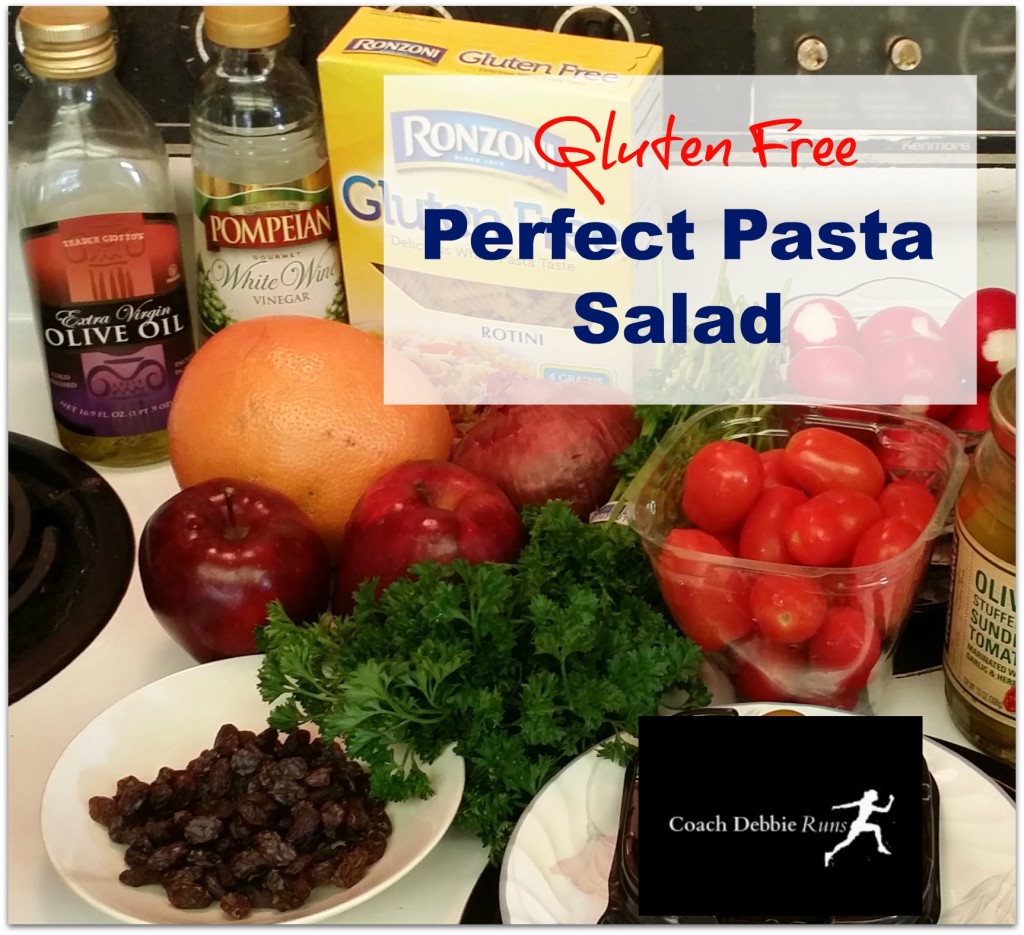 It's also one those salads that you can add or take away ingredients. Don't like black olives? Skip them or use green. Have some corn or celery you'd like to use? Go ahead and toss them in. I do suggest keeping the apples, raisins, and grapefruit, because those are the flavors that make this salad so good perfect.

Perfect Pasta Salad. Gluten Free and Vegan
Ingredients
12 ounces gluten free/vegan rotini
½ cup extra virgin olive oil
⅛ cup white wine vinegar
⅛ cup grapefruit juice (about the juice of one half grapefruit)
¼-1/2 teaspoon pepper
1 teaspoon salt (optional)
½ cup raisins
1 6 ounce can sliced black olives, drained
½ cup radishes, chopped
½ cup cherry or grape tomatoes, halved if they're large
½ cup red onion, thinly sliced
2 apples, peeled and chopped (squeeze a little grapefruit juice on them to keep from discoloring)
1 can white beans, rinsed and drained
¼ cup parsley, chopped
Instructions
In a measuring cup, combine olive oil, vinegar, grapefruit juice, pepper, and salt. Allow some pulp when you're squeezing the grapefruit. Set aside.
Cook the pasta according to package directions. When it's done, rinse under cold water.
Combine pasta, raisins, olives, radishes, tomatoes, onions, apples, and beans.
Add the olive oil mixture and toss lightly.
Add the parsley and toss again to combine.
Add more pepper to taste.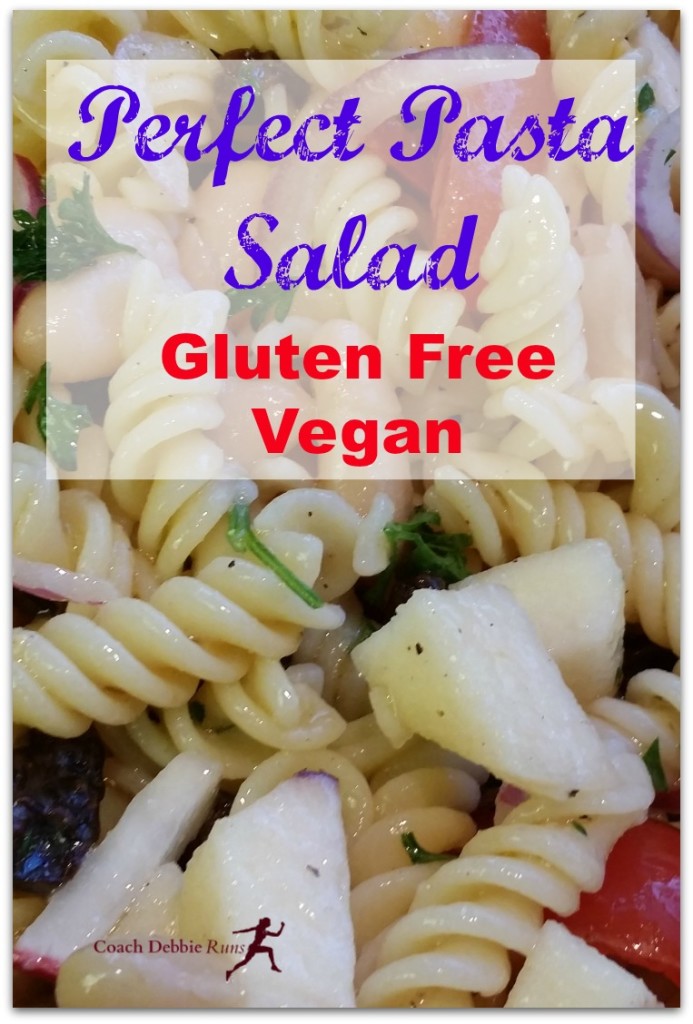 That's it! It takes only about a half hour and you have a perfect pasta salad that will work for a main dish or that you can bring along to that Independence Day barbecue.
Have you ever installed a dishwasher or garbage disposal? Would you do it again?