It took me a few weeks to finally get this recipe for Chocolaty Walnut Date Balls tested, written, photographed and posted! Life kept interfering! First the holidays, then a toilet repair project that should have been an hour and ended up taking all day. Last week I spent the whole weekend in bed after a return (with a vengeance!) of my cold.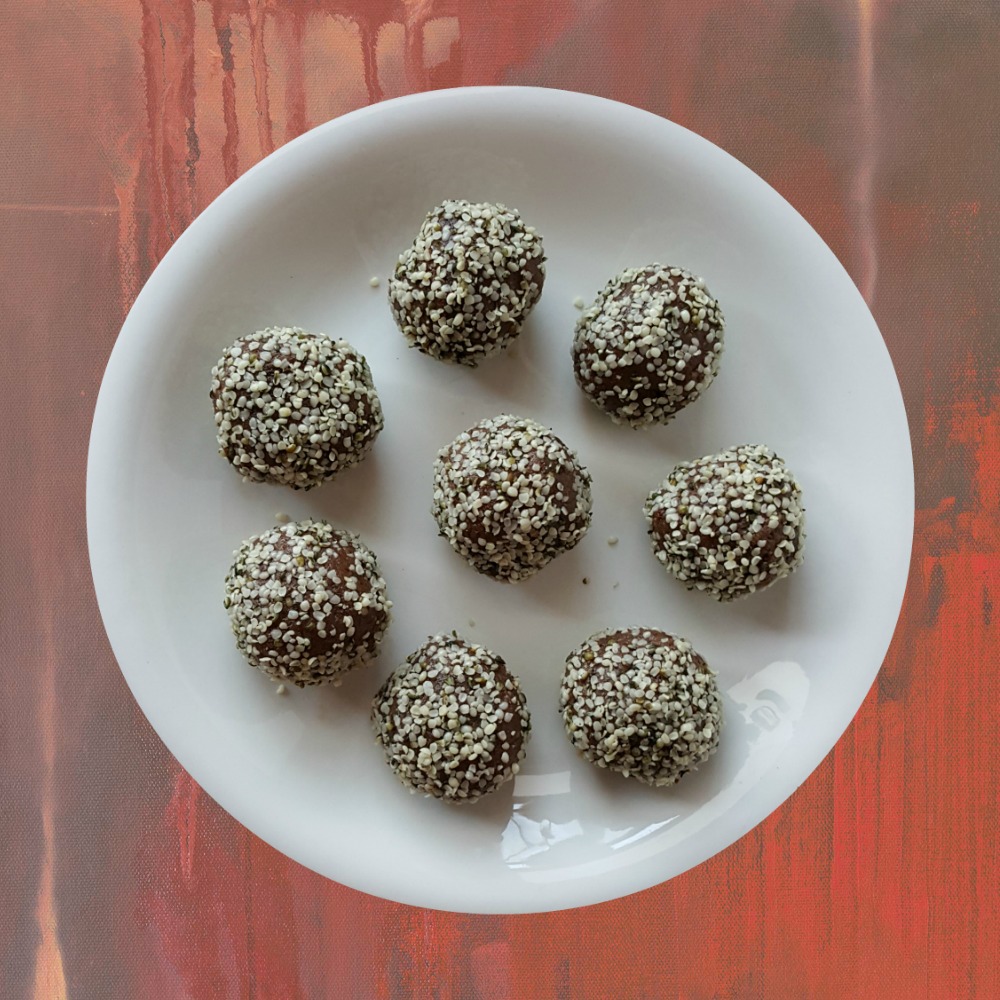 So, after all that, I'm excited to finally share it with you. The idea has been floating around in my head ever since I found out that I was selected as an IDEA Brand Ambassador for Bard Valley Natural Delights Medjool Dates. The program hasn't actually started yet, but I'm excited to get going in my own way, by creating fun and delicious recipes using Natural Delights dates!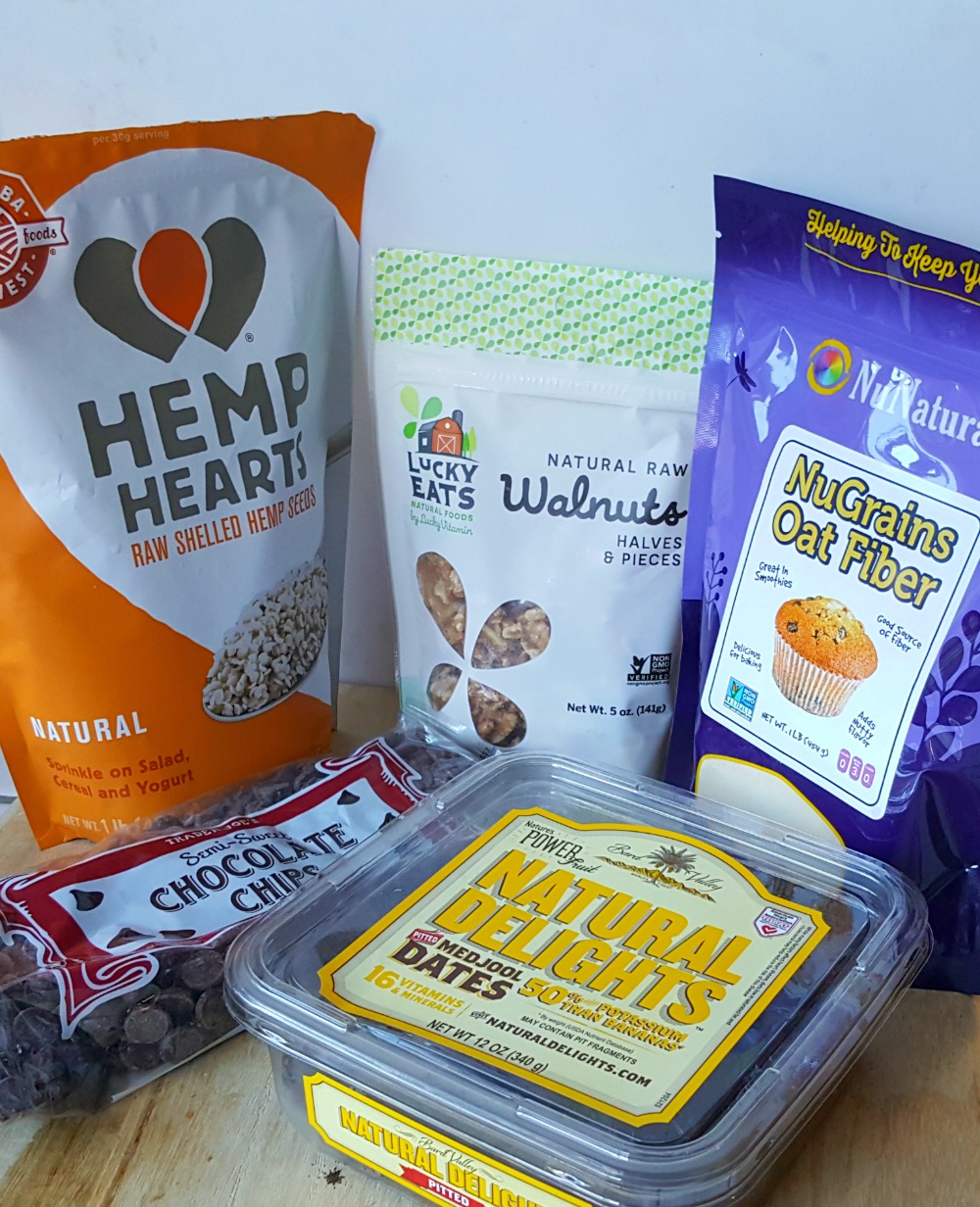 I'm also a Lucky Vitamin Ambassador, and when I received my latest order I found two packages of Lucky Eats Raw Walnuts that I didn't remember ordering. I'm not sure if they were nice and just threw them in or if I'm getting old and I just forgot what I ordered, but in any case, I decided they would make a great choice for these Chocolaty Walnut Date Balls.
Chocolaty Walnut Date Balls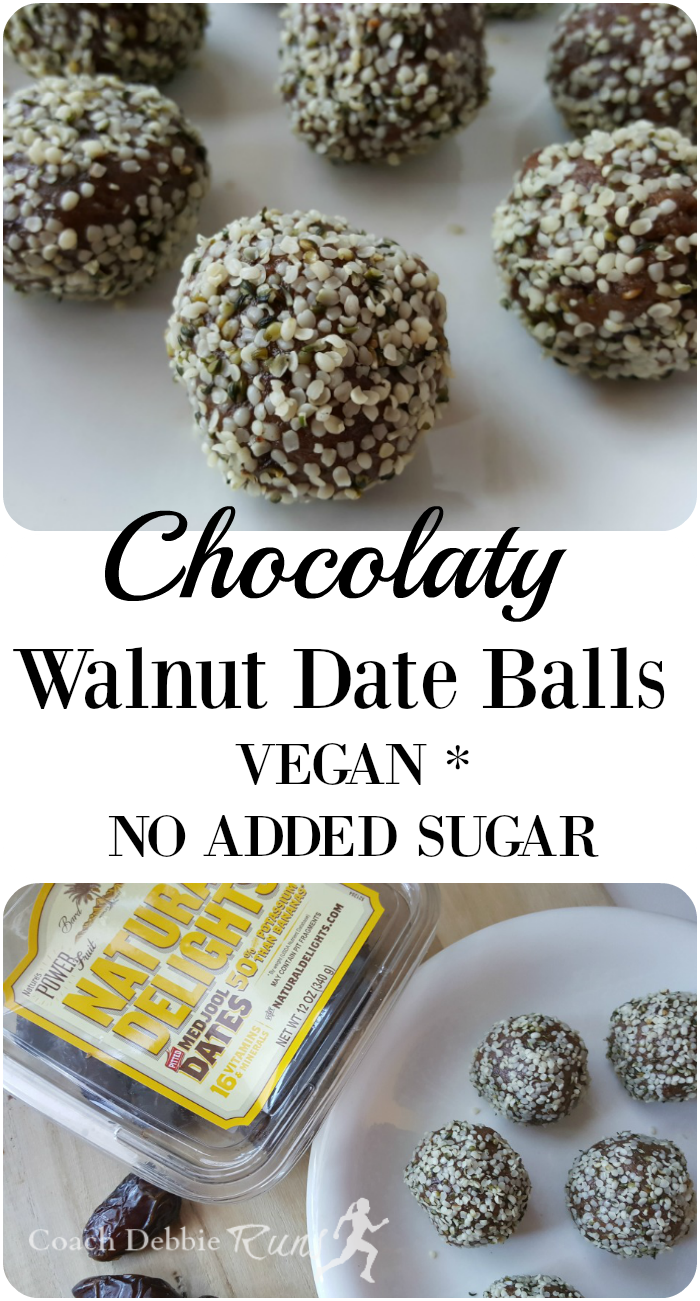 Chocolaty Walnut Date Balls [Vegan. No added sugar]
Vegan and Vegetarian
Recipe type:
Vegan Vegetarian
Instructions
Add the walnuts to a food processor and pulse until they are the consistency of a coarse meal.
Add the dates and oat bran and process until almost smooth. Break up large chunks of date with a spatula.
Add the chocolate chips and process until they are broken into small pieces.
Roll the mixture into balls (makes about 8-10).
Pour the hemp hearts onto a small plate and roll the balls in it until evenly coated.
Refrigerate for an hour or two before serving.
Notes
To make this recipe gluten-free use hemp hearts that are certified gluten-free or substitute shredded coconut, cocoa powder, or your choice.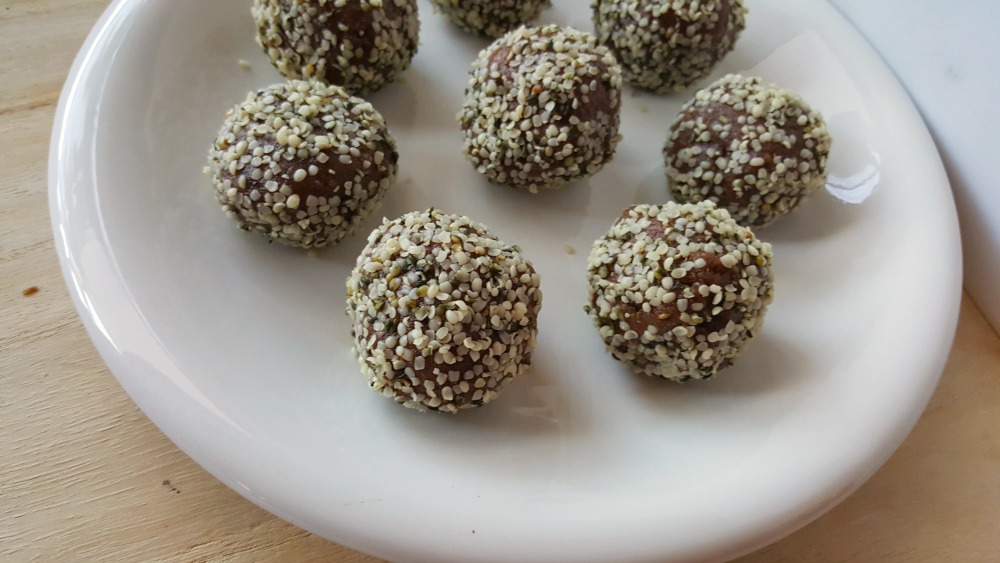 I love dates! They are a great source of fiber, manganese, Vitamin B6 and potassium. They are naturally sweet making it unnecessary to add any sugar to the recipe. They also have magnesium, which studies have shown to be an anti-inflammatory, and can reduce blood pressure and stroke risk. And they taste great! In addition to this recipe, I also use them to top oatmeal and blend them into my smoothies.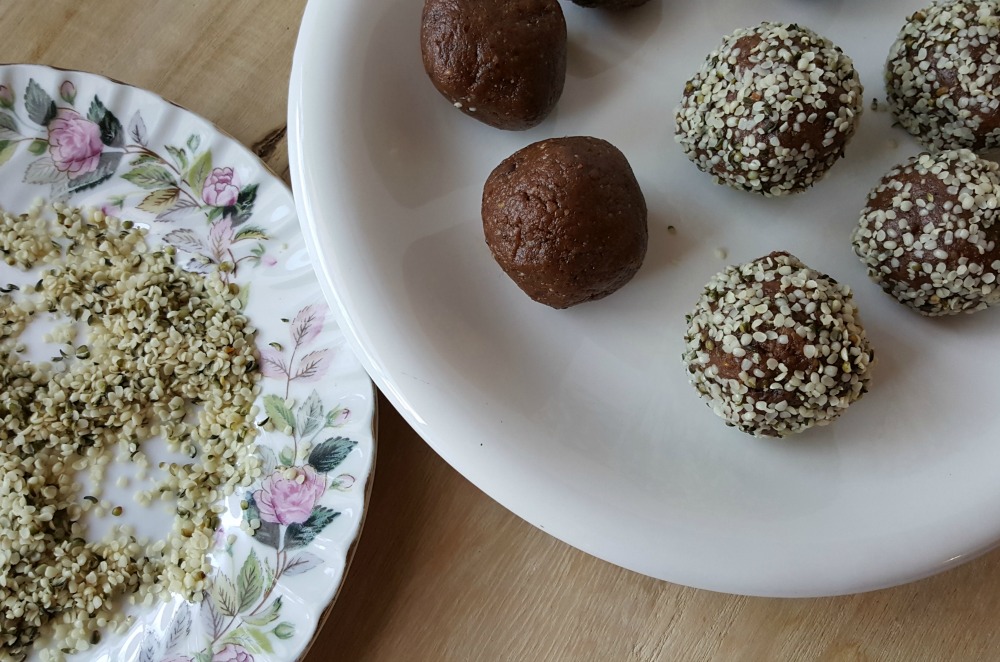 These Chocolaty Walnut Date Balls also contain oat fiber, which is an insoluable fiber and can aid digestion. The hemp hearts are exceptionally rich in protein and both Omega 6 and Omega 3 fatty acids, which have multiple health benefits including heart health.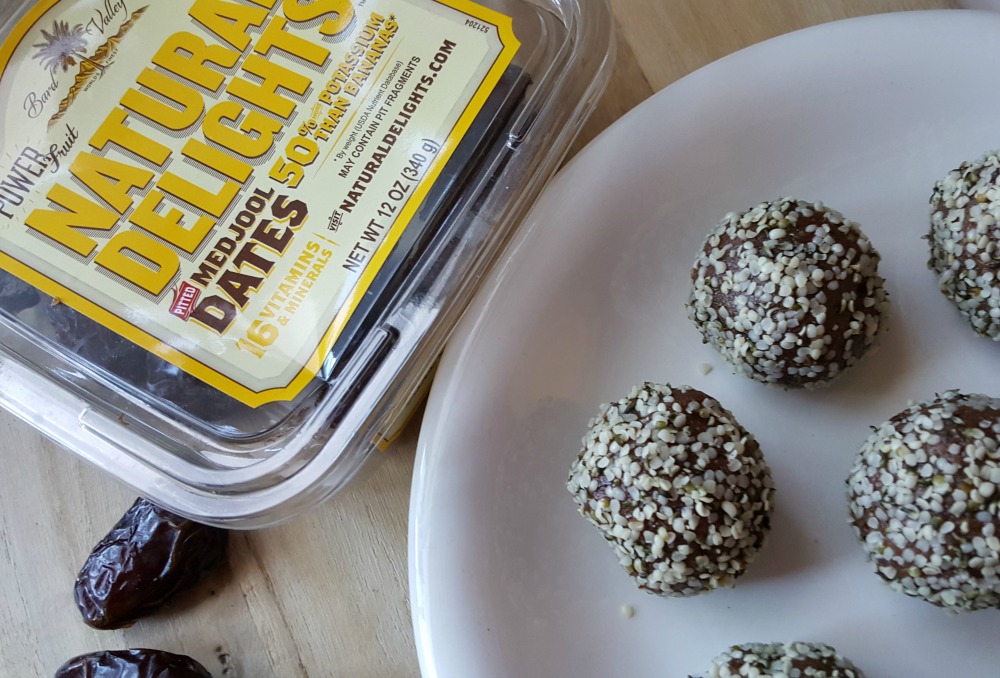 Walnuts are also rich in Omega 3s and studies have shown that they are great for heart and brain health, and have cancer-fighting properties.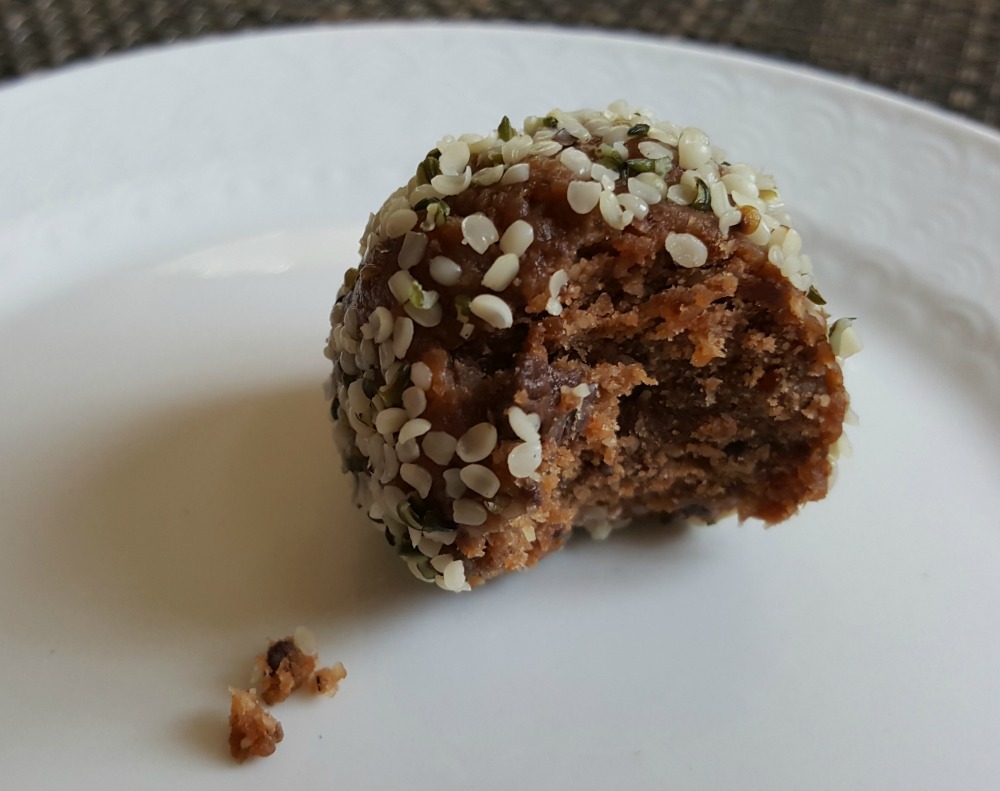 Food as preventive medicine. And it's delicious. What more can you want?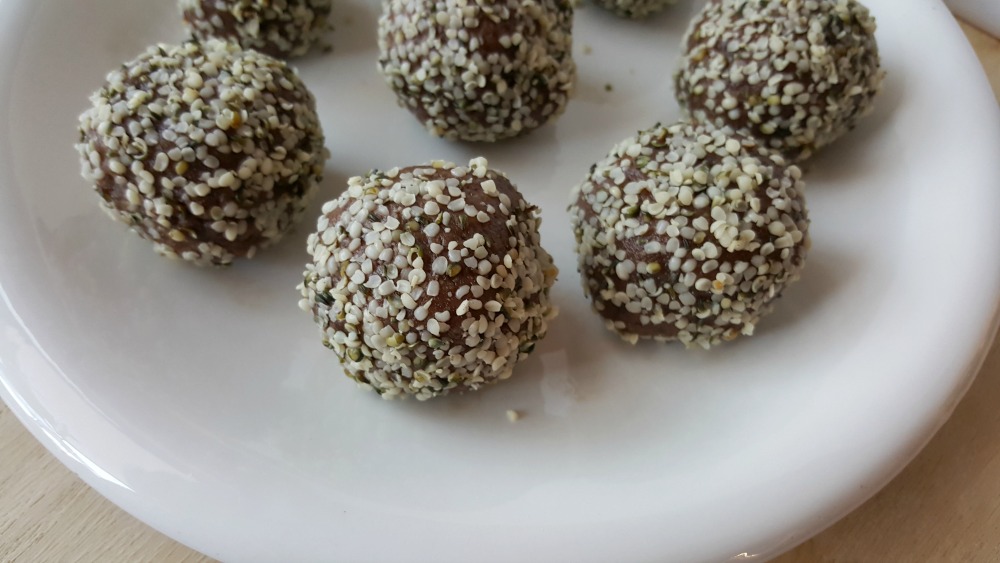 Do you love dates like I do? Do you have a favorite recipe? Share!
This post contains affiliate links. If you purchase an item using my link, I will make a few dollars. Thank you.
---
Weekly Linkups
My weekly linkups! Please stop by and check out all of the great recipes, workouts, and information that all these awesome bloggers share every week!
Meatless Monday with Sarah and Deborah
Meatless Monday with Annmarie  and Rachel
Inspire Me Monday with Janice
Anything Goes with Marilyn
Wild Workout Wednesday with Annmarie, Michelle, Jen, and Nicole
The Plant-Based Potluck Party with Deborah
The Running Coaches' Corner with Rachel, Suz, Lora Marie, and Me!
Giveaway Roundup and Try Out Thursdays with Smitha
The Blogger's Pit Stop with Kathleen, Janice, Julie and Me!
Living a Life of Fitness, Health and Happiness with Jill
Friday Favorites with Heather
Sunday Fitness and Food with Angela and Ilka