Birthdays are always fun, so when Popsugar invited me to help them celebrate the Must Have fifth anniversary by reviewing the special August Birthday Must Have Box, I was totally in. I also had a chance to try out the August StrideBox (don't you love subscription boxes?), and I wanted to share my recent Lucky Vitamin haul.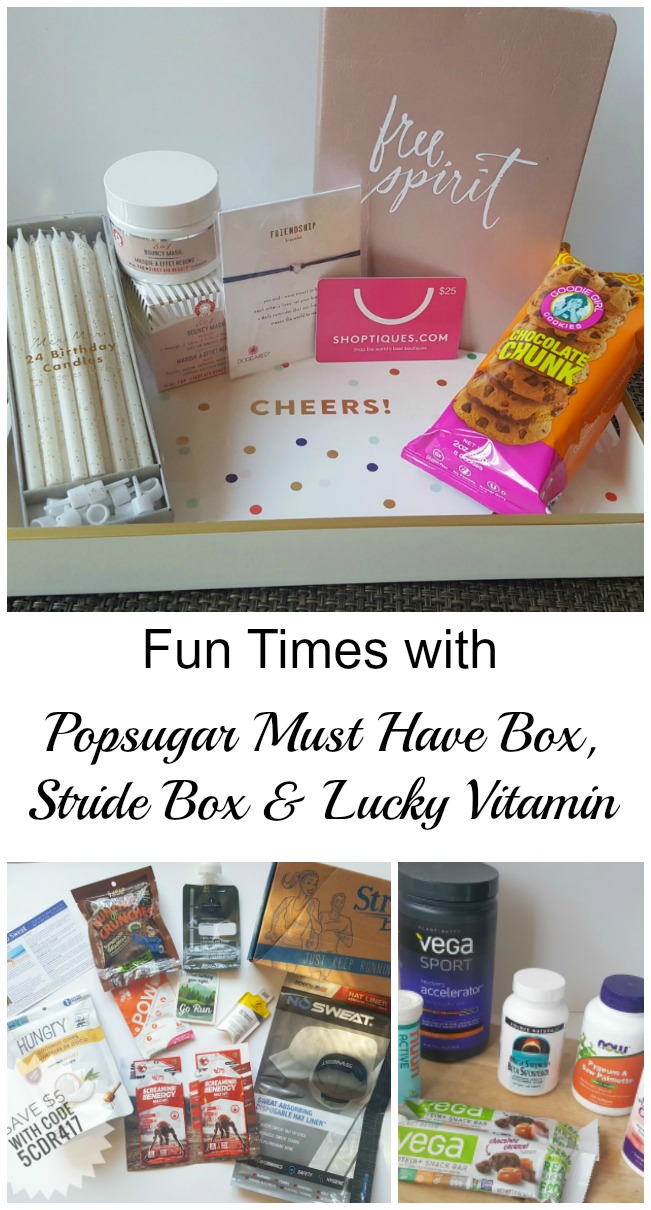 Popsugar Birthday Box
I was so excited about this month's Popsugar Must Have Box that I made them a birthday card! Did you see it on Instagram?
I really kind of love it, plus it gives you a chance to see all the fun things in the Popsugar Birthday Box. And of course, here are the deets (I was going to just share my favorites, then I realized I loved it all!):
Free Spirit Journal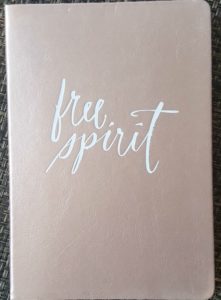 Yes, I love it all, but this Free Spirit Journal from Fringe Studio is my absolute favorite. As a writer, I just love things to write in, if that makes sense. This journal, which was sponsored by JEEP, is rose gold and features a chic ribbon to mark your place. Sugg. Retail: $16
Cheers Lacquered Tray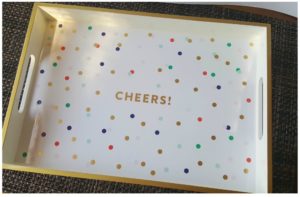 This Cheers Lacquered Tray makes me wish I entertained more often! It's so pretty it makes me want to celebrate! It is also from Fringe Studio. Sugg. Retail: $28
$25 Gift Card to Shoptiques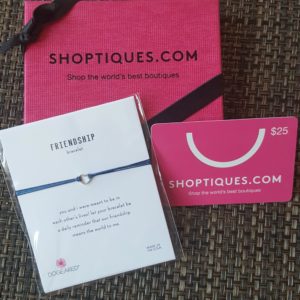 After checking out the Shoptiques website, I'm pretty much loving everything on there! So much that I haven't decided what to use my card on! Sugg. Retail: $25
Open Heart Friendship Bracelet
I'm thinking I will give this very delicate and pretty Open Heart Friendship Bracelet from Dogeared to my niece. It's perfect for her (and she doesn't read here so it will be a surprise). Sugg. Retail: $34
5 in 1 Bouncy Mask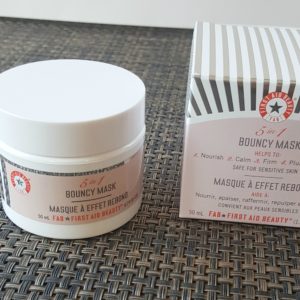 I'm all about skin care, and this 5 in 1 Bouncy Mask from First Aid Beauty is the perfect thing to refresh my skin! Brighter and firmer? I'm in! Sugg. Retail: $38
Gold Glitter Candles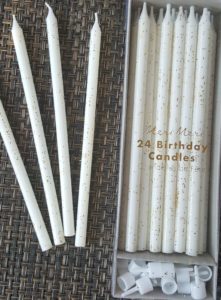 Popsugar Must Have is not the only one having a big birthday this year. I have one that ends with a zero coming up in November, so I'm thinking these shimmery, gold and white candles from Meri Meri are perfect for my celebration! Sugg. Retail: $7.5
Goodie Girl Chocolate Chunk Cookies
Okay, so where are the Goodie Girl cookies? Seriously, I put them aside one minute and then they were gone! Hmmm, I wonder where they went? They weren't vegan (so I couldn't have eaten them anyway) but they are gluten- and peanut-free! Sugg. Retail: $2.5
It may be the Popsugar Must Have's birthday but subscribers are the ones who may get a gift. All subscribers are automatically entered into the weekly giveaway and have the chance to win gifts from Pehr Designs, First Aid Beauty, Kendra Scott, Tarte Cosmetics, plus the grand prize of something from Cambridge Satchel Company and a One-Year Must Have subscription!
Not a subscriber yet? Well, that's easy to fix! Simply sign up here, plus you can save $10 on your first box with the code PARTY!
August StrideBox
Obviously, I have been getting a lot of fun things in the mail recently, including the August StrideBox! I find this subscription box especially fun because it is designed specifically for runners, and, well, I'm a runner!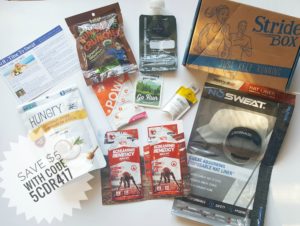 Here's the scoop!
Bunches of Crunches from Baker on Main
Gluten-free superfood grain-ola, perfect for a healthy snack.
POW Pre-Workout from EBoost
This new product (in berry melon flavor!) gives you a great pre-workout boost.
Honey Coconut Chips from Hungry Buddha
Just one word: Yum!
Screamin' Energy from Vital 4U
A liquid shot that provides fast energy with no jitters is just what I need for a mid-morning boost. Coffee Mocha flavor for the win!
Betwixt Skin Lubricant from Zealios
Paraben-free chafe protection. Yes, I need this.
Hat and Visor Liner from No Sweat
A great idea for keeping the sweat out of your eyes.
Endurapouch from Gear Well
I love these pouches! I already have a few that I use when I make my own Medjool Date Energy Gels!
You receive special discount codes for all of these products in your StrideBox too! Perfect for when you want to reorder.
Save $5 on your first order with the code 5CDR417 at Stridebox.com!
My Lucky Vitamin Haul
If you haven't shopped at Lucky Vitamin yet, you're in for a treat. This family owned business has been around since 1956! They have maintained their family values and great prices over the years.
In addition to some of the best deals on vitamins and supplements, you will find many other health-related products, from dog treats to fitness tools, including Lucky Brand items which offer extra savings on many things like apple cider vinegar, coconut oil, nuts, seeds, and more.
As a Lucky Ambassador, I receive an allowance for purchase. All opinions are my own. Here is my most recent haul.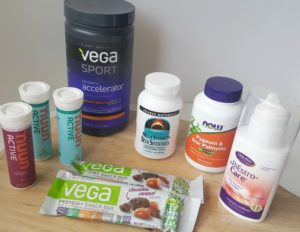 I always find it interesting that I can see where I'm at, health-wise, by looking at my most recent Lucky Vitamin purchase. Over the last two years, I frequently buy dog treats (especially those that help with doggy breath!), vegan vitamins, chia and flax seeds, apple cider vinegar, and even essential oils with a diffuser.
This month I am obviously into fitness and, um, personal health for older people!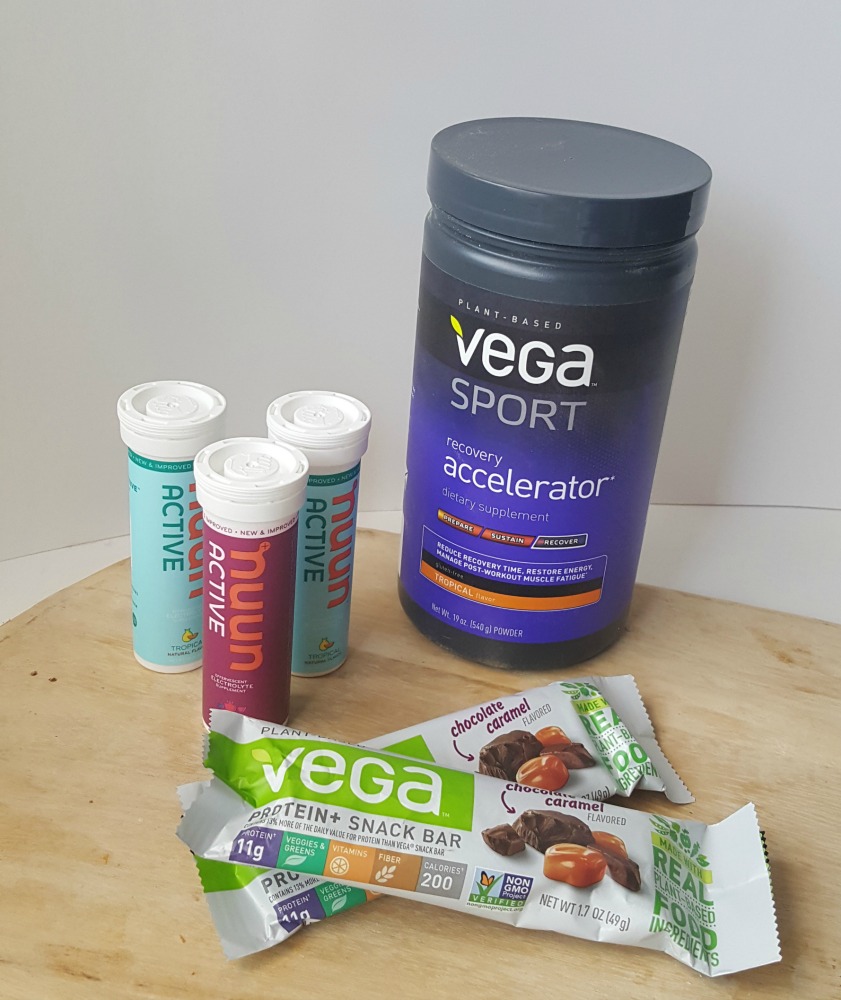 I frequently order Vega Recovery Accelerator from Lucky Vitamin. It is priced so well (I saved about 25%) and I love the product. So easy and perfect for both Alan and me after a long run or bike ride. Same goes for the Nuun (28% savings). It's hard to beat the deal!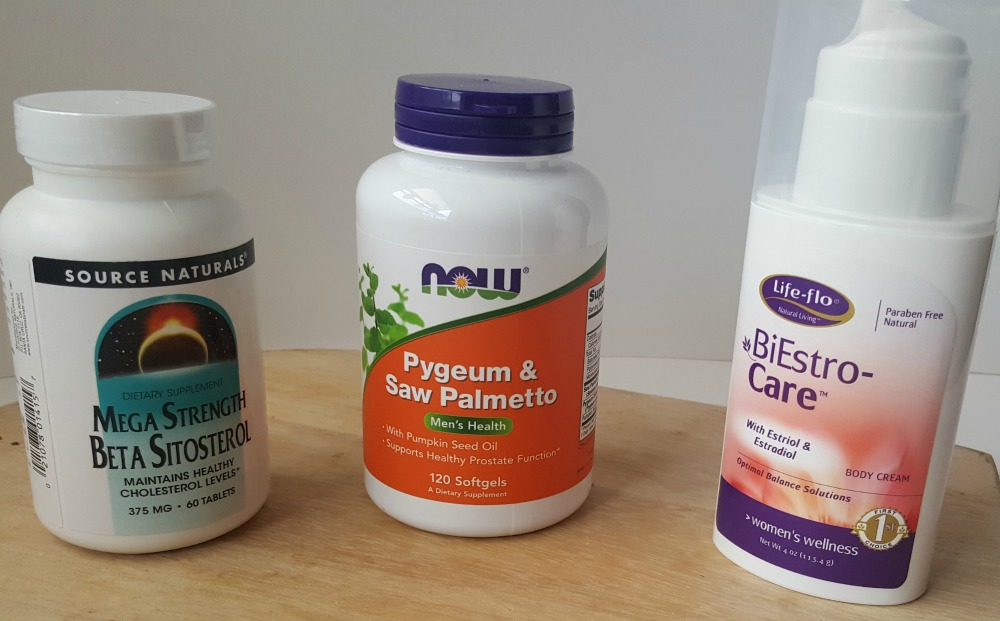 As for my personal care items. I am trying to move myself gently off of hormone replacement, and the BiEstro Care sounds like a great way to start. It is a cream that I apply once or twice a day that I hope will hold off some of the hot flashes that I still have when I stop taking my HRT.
As for the Pygeum/Saw Palmetto and the Beto Sitosterol, they are both for my husband. He says they are helping him. #prostatehealth
Do you get any subscription boxes? Do you like getting surprises in the mail?
---
Weekly Linkups
My weekly linkups! Please stop by and check out all of the great recipes, workouts, and information that all these awesome bloggers share every week!
Meatless Monday with Sarah and Deborah
Meatless Monday with Annmarie  and Dixya
Tuesdays on the Run with Marcia, Erika, and Patty
Inspire Me Monday with Janice
Wild Workout Wednesday with Annmarie, Jen, and Nicole
The Plant-Based Potluck Party with Deborah
The Running Coaches' Corner with Rachel, Suz, Lora Marie, and Me!
Friday 5 2.0 with Rachel and Lacey and Meranda