If you are one of the millions who decided it would be a great idea to start a running program at the beginning of the year, you may be wondering what all the fuss is about. Your body may ache, you still lose your breath, and you just can't seem to find this Runners' High that everyone talks about. Don't worry, I'm here to show you some tips that will help you learn to love running!
I get it. More than 25 years ago when I ran my first run (as an adult) my calves were so sore afterward I couldn't walk for several days. Yet somehow I held on, stuck with it, and eventually learned to love running.
So if your excitement about running is starting to diminish because, well, you really don't like it, read on for tips that will help you learn to love running! Or at least love the feeling of achievement that comes when you become a runner.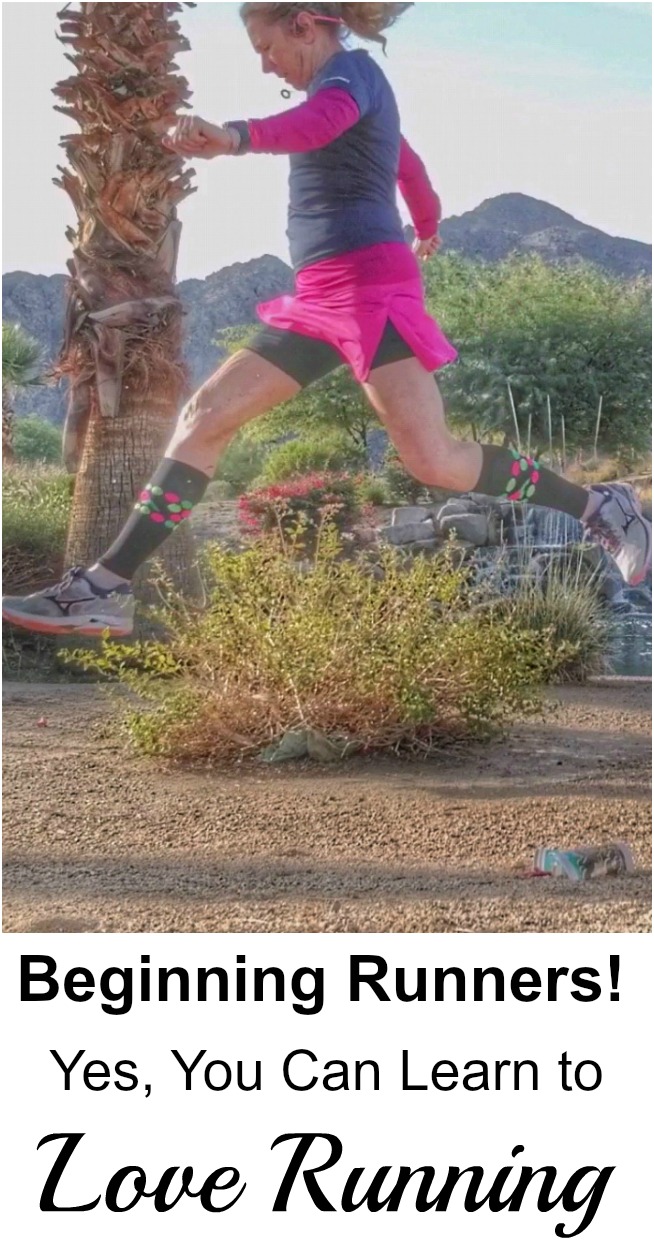 You Can Learn to Love Running
I will be the first to tell you that running can be hard, especially if you choose to challenge yourself by running faster, longer or both. But, many things worth striving for are hard and give us an extra sense of accomplishment when we meet or exceed our goals.
I believe that you can not only love that feeling of success, you can also learn to love running for itself by following these tips.
1. Don't do too much too soon.
You may be getting this information a little too late if you've already started your running program. Many people charge out the door on their first-ever run, log a few miles even though their lungs hurt and it's hard to catch a breath. I know that I did all those years ago. But that's not how it's done! Or shouldn't be, anyway.
The ideal way to start a running program is to start with a WALK/run program. Alternate walking and running, gradually (over weeks if necessary) increasing the running time while you decrease the walking.
If you already started and you feel good, and you can run a few miles, don't worry about this now. But, if you started like I did and are currently kind of hating running, it's okay to go back to the beginning. Add in some walking. This is your first step in learning to love running.
2. Find running friends.
Finding other like-minded runners will definitely help you learn to love running. You can join a running club or recruit friends, but sharing your journey will make it much more fun. Find a local running store or search online for running clubs through Road Runner's Club of America (RRCA) or Moms Run This Town (MRTT) and you will be sure to find other beginners as well as potential running mentors.
3. Don't worry about mileage or time (until you want to).
Running can become a numbers game. You want to run this far in this amount of minutes, or beat your time from the previous day, or run longer on every run. And that's fine if that is something you enjoy.
But all those numbers aren't a requirement of running. Leave your watch at home, forget running that same three-mile loop, and instead explore, at your own pace, all the possibilities out there.
4. Sign up for a race.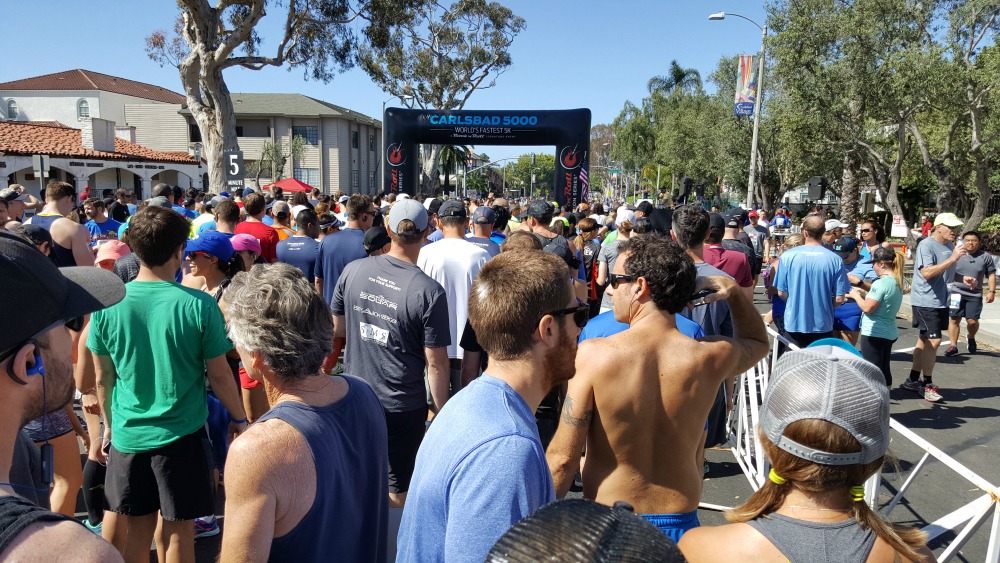 If you're a competitive type, signing up for a race and following a specific training program can help you learn to love running. While racing is never a required part of being a runner, many love to challenge themselves to see what they are capable of.
5. Cross train.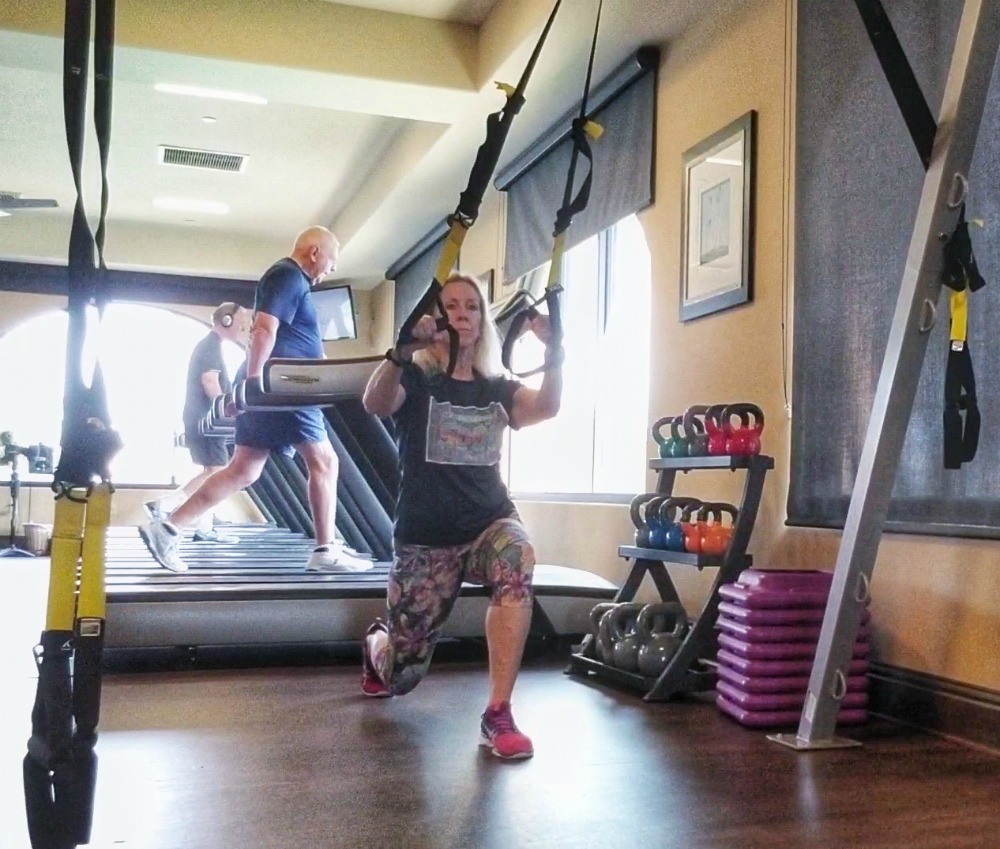 If you just started running, it may be the only form of exercise that you are focusing on right now. Instead, add some cross training, like cycling, swimming, or walking, and some strength training, which will both keep you fresh for your running days and make you strong to improve your running and reduce your injury risk.
I understand that not everyone is going to love running, no matter what I say or how I feel. But if you follow these tips you can definitely make your running more enjoyable, and who knows, maybe even learn to love running.
Here are more resources for new runners:
For my experienced runners: What other tips will you share for new runners to help them learn to love running?
For my new runners: What questions do you have or what do you feel keeps you from enjoying running?
And Now It's Time for the Running Coaches' Corner!
Loading InLinkz ...
---
Weekly Linkups
My weekly linkups! Please stop by and check out all of the great recipes, workouts, and information that all these awesome bloggers share every week!
Meatless Monday with Sarah and Deborah
Meatless Monday with Annmarie  and Dixya
Tuesdays on the Run with Marcia, Erika, and Patty
Inspire Me Monday with Janice
Wild Workout Wednesday with Annmarie, Jen, and Nicole
The Plant-Based Potluck Party with Deborah
The Running Coaches' Corner with Rachel, Suz, Lora Marie, and Me!
Friday 5 2.0 with Rachel and Lacey and Meranda