I was recently given the opportunity to try out the Noom Coach Course for a week and to share my experiences with my readers. While this post has been sponsored by Noom, all opinions are, as always, my own.
What is Noom Coach?
Noom Coach is a weight loss and health program designed for both Android and iPhone. It is free to download and to use the basic features. Noom, Inc., is an NYC-based health and wellness company that uses mobile technology to help people lead healthier lives.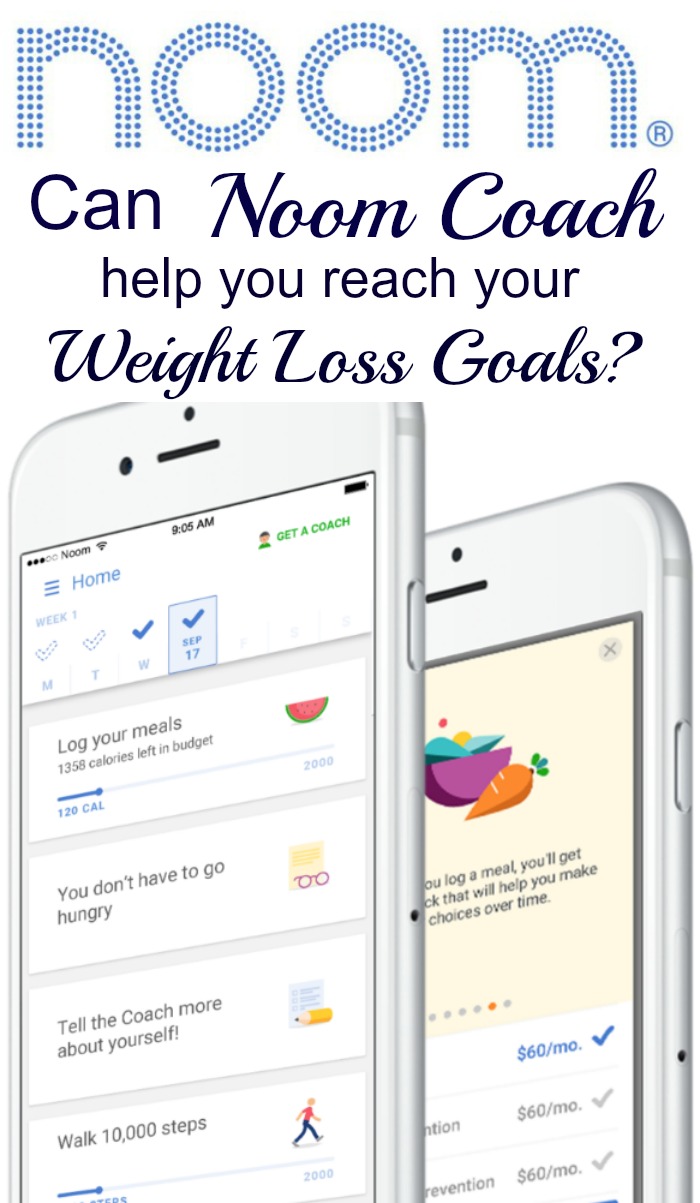 With the program, you can track your meals, calories, and log your exercise. The Noom Coach has a large food database to make it easy to log your meals, and it will show you the full nutritional info for the food you enter. It indicates whether a food is more or less calorie dense or nutritious through a color-coding system. It can even help you figure out the correct portion size.
When you set up your account, you will log in your starting weight, your target weight and the amount of weight you want to lose per week. Noom Coach will use this data to create a target calorie budget for you to follow.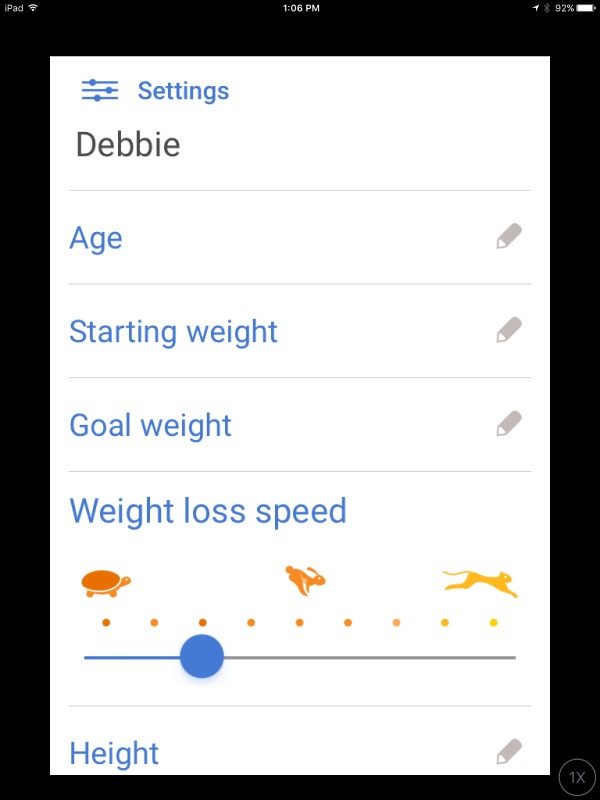 There are other tools that you can use in your weight loss journey, including a pedometer that tracks your steps, a BMI calculator, a notification when it's time to weigh in (once a week), and educational articles to help you actually create your new healthy lifestyle. And while you can log in your exercise, the Noom Coach also has a built-in tracking system that will record your workout.
You can also find a lot of helpful information on the Noom blog, including articles to help you keep on track during the holidays, recipes, tips to stay active, and success stories. As a carb lover, I especially loved Health Myths Debunked: Are Carbs the Enemy?
My Experience with Noom Coach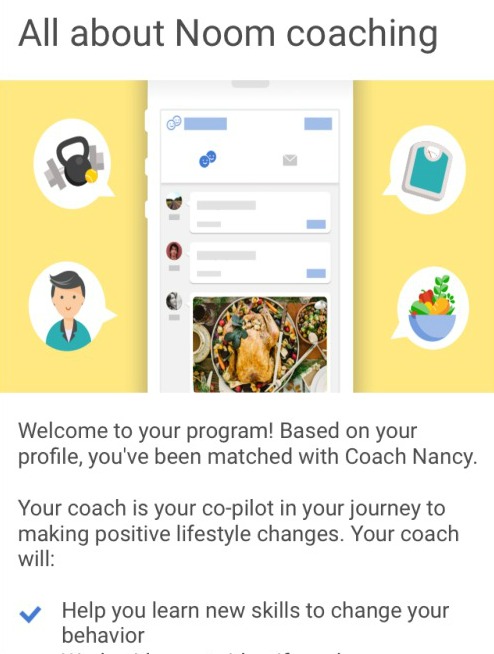 For my one-week tryout with Noom Coach, I was assigned to Coach Nancy. All users who sign up for the 16-week healthy weight course have access to a real-time (human) coach with whom they can message and even speak to. Coach Nancy is a Registered Dietitian with a master's degree in nutrition science. Her role is to help create an action plan for a lifestyle change as well as to inspire and motivate the user.
In addition to RDs, other Noom coaches come from backgrounds such as personal training and psychology. Different topics relating to weight loss and lifestyle change are covered each week, including nutrition, managing stress, and overcoming plateaus.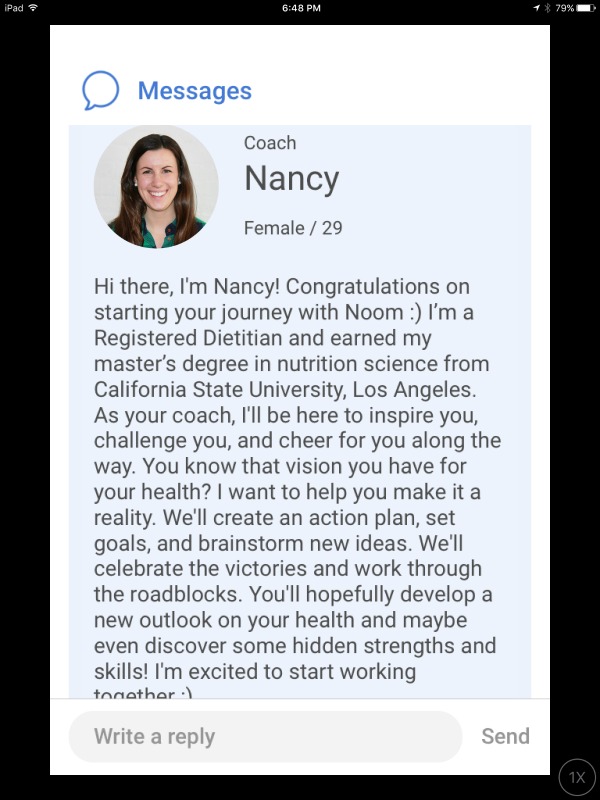 During my week, Coach Nancy and I discussed my goals and why losing weight was important to me, including the benefits I felt I would gain from weight loss in terms of how I might feel or things I could do.
It is this personalized coaching aspect that separates Noom Coach from all the other fitness and health apps out there. Here is another live human being giving you encouragement, feedback, and yes, even hope.
Noom Coach Healthy Weight Course Features
Noom Coach also features a recipe database that will make it easy to stay on track with your program. You can choose recipes by meal, breakfast, lunch, dinner or snack, or use the search tool to find a particular type of food. When I searched for "vegan" I was happy to find many recipes that sounded delicious, including Curried Sweet Potato and Apple Soup and Roasted Sweet Potato Salad.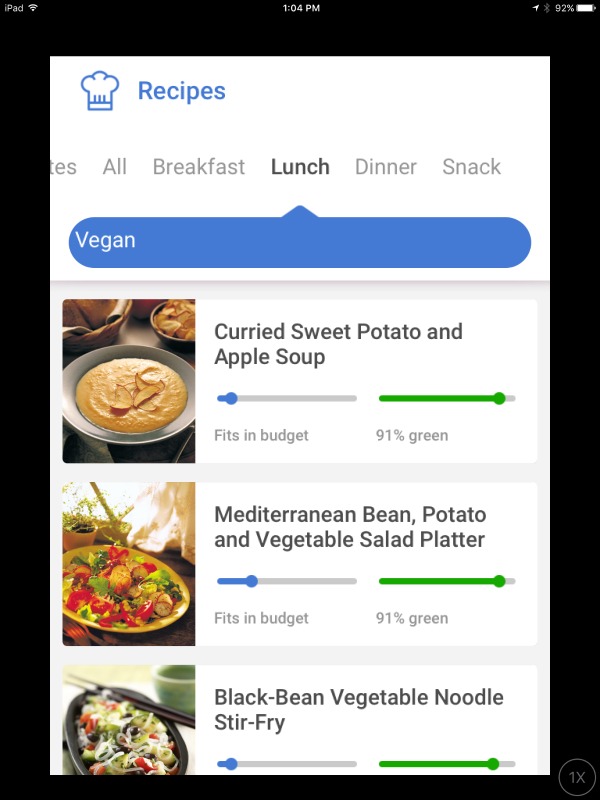 Each recipe also indicates where it will fit in your daily calorie budget and allows you to easily add it to your food log with just a touch of the button. The recipes also use the same color coding system as the food log to let you know, before you prepare it, how "green" (nutritious), "yellow" (eat moderate portions), or "red" (limit your portions) it is.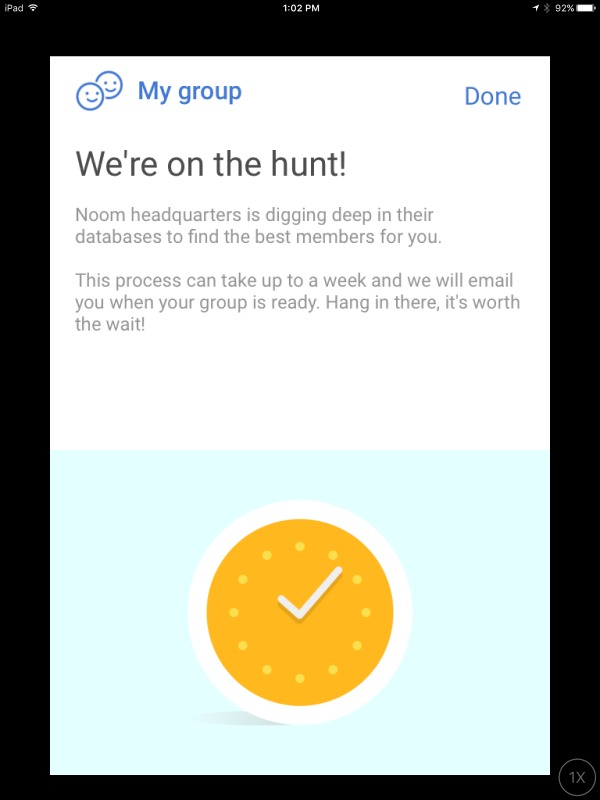 When you sign up for the 16-week Healthy Weight course, you also have the ability to join groups.  Groups are other "Noomers" with similar goals that can supplement the coach by providing motivation and inspiration. It's like have a cheerleading squad on your phone!
To Sum Up
To sum up my experience, I think that Noom Coach can be a great asset for helping guide someone through weight loss and a change in lifestyle. The free version provides tools that can help you start your journey by providing meal and exercise tracking, as well as the ability to track your weight loss.
Signing up for the Healthy Weight course provides many more tools, including groups, a recipe database, and a real live personal coach. The latter is what I feel really makes the difference, and that will really help a user achieve their goals. Plus, by signing up for the 16-week program you are committing to a focused educational experience that will encourage you to change your lifestyle.
Discount Offer for Noom Coach!
Noom Coach has offered a great discount for Coach Debbie Runs readers! You can save $80 on the full 16-week course! If you prefer to pay by the month, you can also save! Check here for full details!
What are your health and fitness goals for 2017? Is weight loss one of them?
Note: This post was written in December 2016 and related my experiences with Noom Coach. I don't know if the discount is still available, but please direct any questions directly to Noom. You can also email: support (@) noom.com.
---
Weekly Linkups
My weekly linkups! Please stop by and check out all of the great recipes, workouts, and information that all these awesome bloggers share every week!
Meatless Monday with Sarah and Deborah
Meatless Monday with Annmarie  and Rachel
Inspire Me Monday with Janice
Anything Goes with Marilyn
Wild Workout Wednesday with Annmarie, Michelle, Jen, and Nicole
The Plant Based Potluck Party with Deborah
The Running Coaches' Corner with Rachel, Suz, Lora Marie, and Me!
Giveaway Roundup and Try Out Thursdays with Smitha
The Blogger's Pit Stop with Kathleen, Janice, Julie and Me!
Living a Life of Fitness, Health and Happiness with Jill
Friday Favorites with Heather