Last June, after I took my Raw Food Class, I was really enthusiastic about trying to prepare some of the dishes at home. The recipes were simple, didn't need a lot of specialized equipment (although a Vitamix
, Mandoline Slicer
, and Spiralizer
 would be nice tools to have), and all were delicious.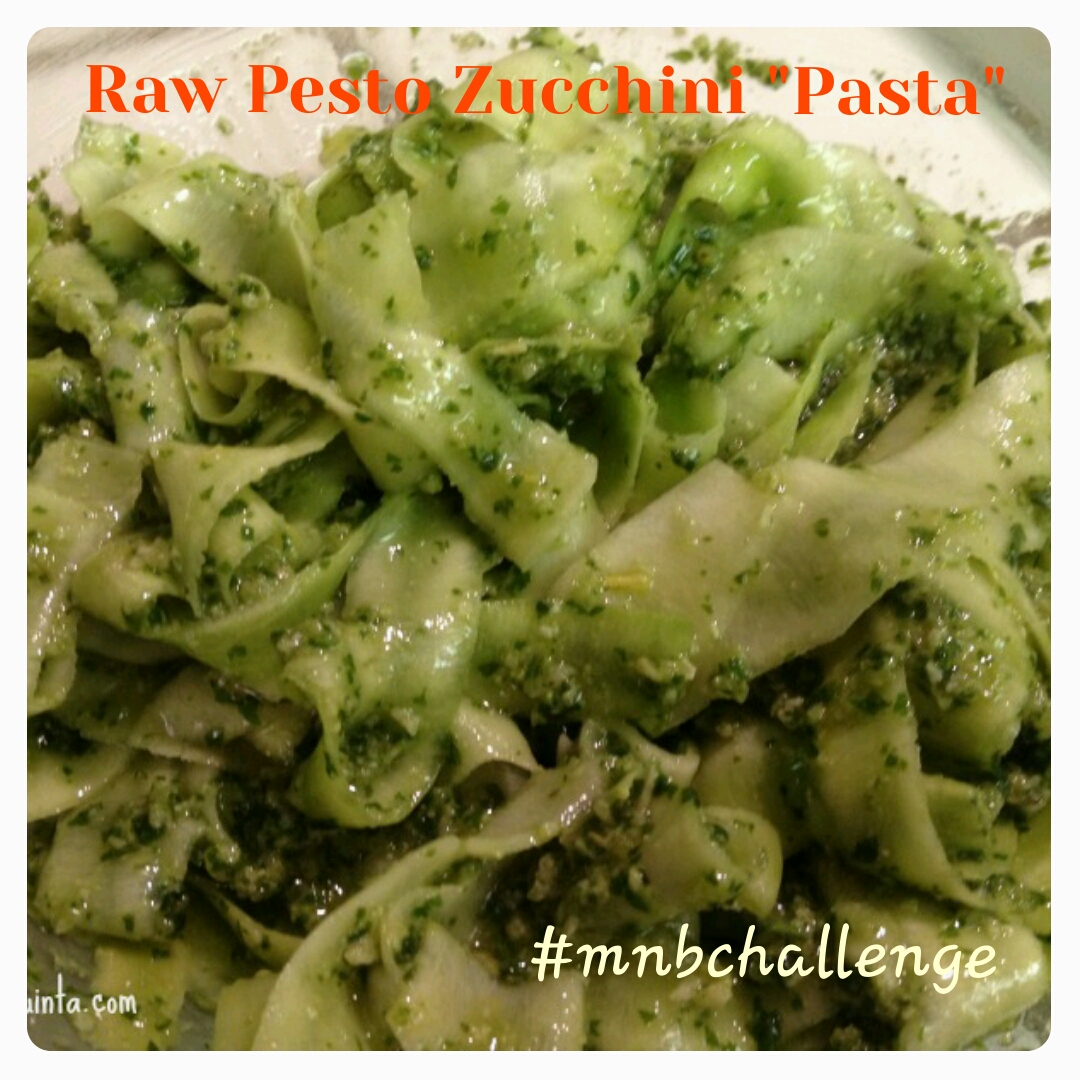 And then, I didn't do it. Until yesterday. Only four months later. I had purchased some large zucchinis and when thinking about what to do with them, I remembered this:
Zucchini "pasta" with vegan pesto sauce! Yes, I know that it's nothing fancy, but still. It's my first! And so simple. You can use any pesto recipe. Just leave out the cheese (you won't miss it, I promise) to make it vegan. Some recipes call for 1/4 cup of nutritional yeast, but I did not use it.
Basil, good olive oil, garlic, pine nuts (other nuts work too), salt. Toss them in the food processor.
Peel the zucchini. Using your vegetable peeler, continue to peel slices of the zucchini until you reach the core (not sure what it's called, but it's kind of seedy with a different texture). Two or three depending on the size.
That's it. Toss it together and you have a delicious, raw, vegan "pasta" dish.
If that wasn't enough for you, I want to leave you with this video of my beautiful 11 year old running partner, Penny, on our run today. Does running make you as happy as it makes Penny?