This review of the Mizuno Wave Sky was made possible by Mizuno and Fitfluential. All opinions are my own.
Like many runners, I spent my early running years on the hunt for the perfect shoe. I tried various brands, liking some, hating some, feeling neutral about others. Back then I was told that because I had flat feet I should be wearing a motion control shoe, so I complied. There followed years of plantar fasciitis, sciatica, and other running-related injuries. Still, I blamed myself, not the shoes. Too much running, too many marathons, not enough recovery, whatever. I assumed it was my fault.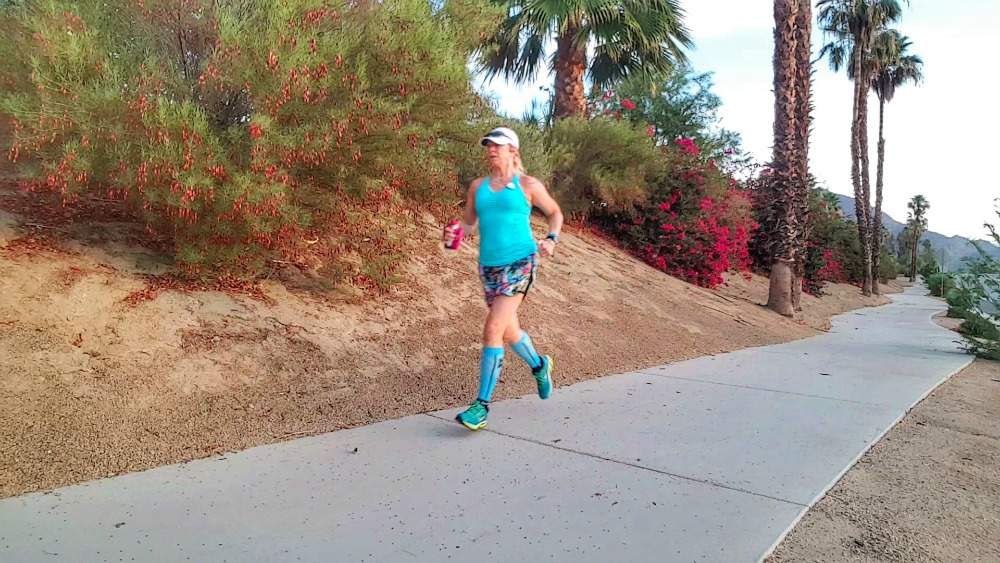 And so it continued until about five years ago when I had a chance to try out and review the Mizuno Wave Rider. It was considered a cushioned, or neutral, shoe. My first impression was that it felt wonderful. Comfortable, of course, and, well my feet just felt good in it.
The proof is in the pudding, though, and all these years later I still happily wear the Wave Rider. I figured that I had finally found that perfect shoe. My feet problems cleared up, I was able to increase my mileage without injury, I actually enjoyed running more! I thought that it couldn't get any better than that.
Until now. I was excited when I was given the opportunity to try the Mizuno Wave Sky. Even though I was perfectly happy with my shoe, I guess there is a part of all runners that can't stop looking for something even better. Well, I may have found it!
5 reasons you will love the new Mizuno Wave Sky!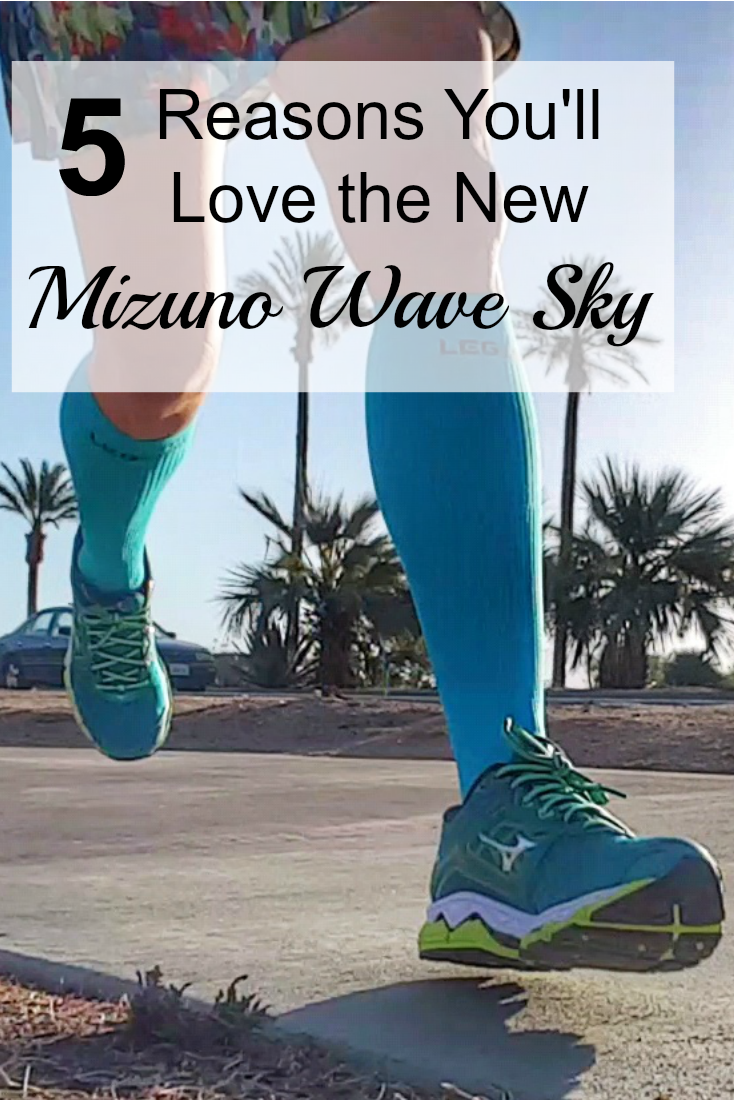 The Feel
Like the Wave Rider, the Wave Sky is a neutral, cushioned shoe.  Its 10mm drop is slightly less than I'm used to, but it wasn't enough to notice. I felt in touch with the earth as I ran.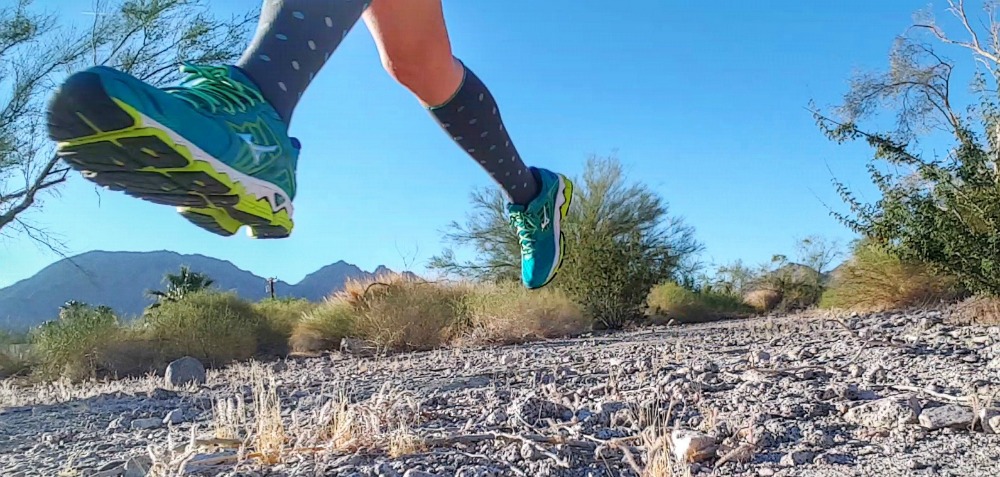 The Fit
The Mizuno Wave Sky has a glove-like fit that feels cozy without feeling restrictive. I have a fairly wide forefoot, but it didn't feel squeezed in. It features a redesigned anatomical sock liner to make sure you get the best fit possible.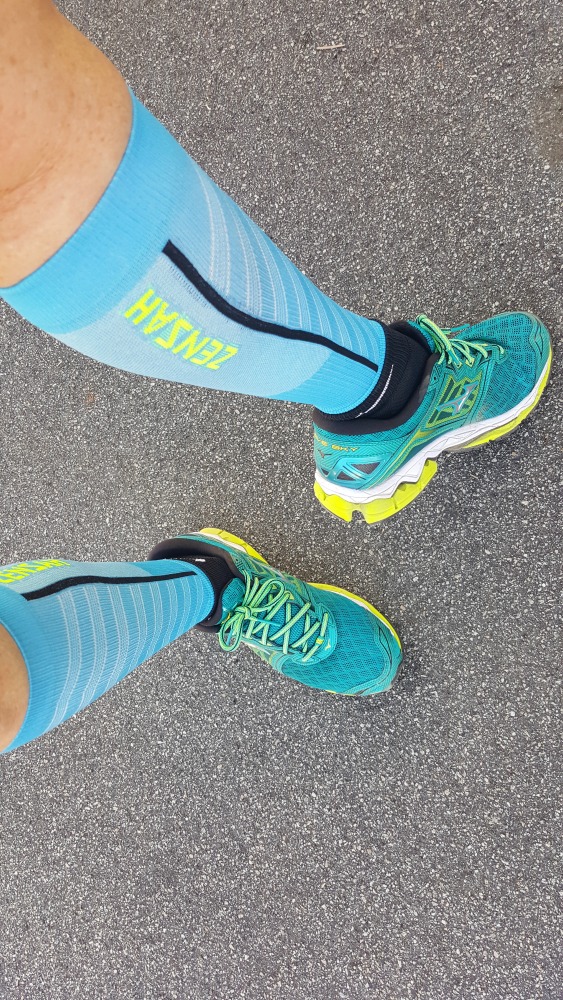 The Ride
The extra cushioning makes running in the Mizuno Wave Sky feel like you're running on air. Each step is soft and comfortable. The Wave Sky features CloudWave® technology and the most u4icX foam of any Mizuno shoe, which makes for a super smooth ride.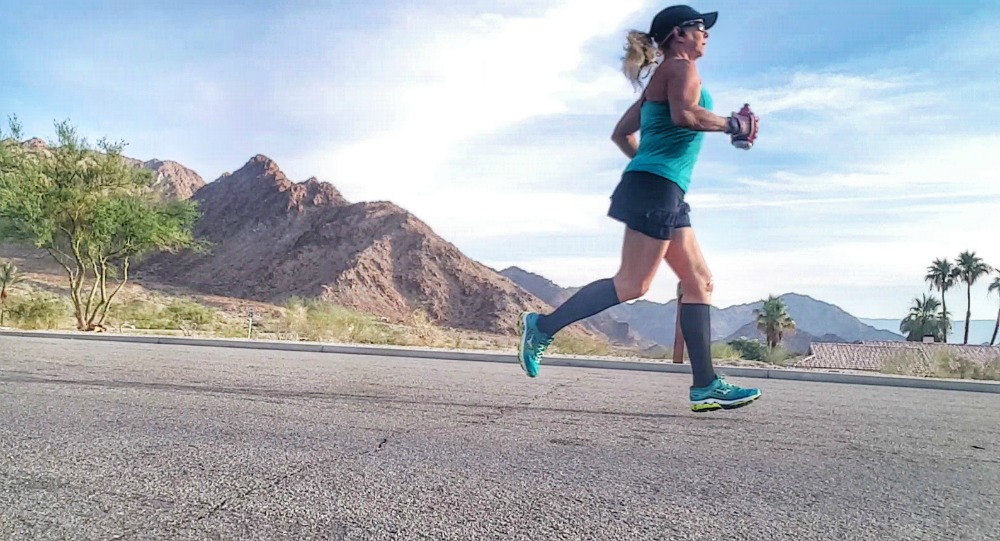 The Speed
Now, this may just be in my own head, but I definitely felt faster running in the Mizuno Wave Sky. While it weighs an ounce or so more than the Wave Rider, it is responsive and quick, and I felt like I was rebounding off the ground as I ran.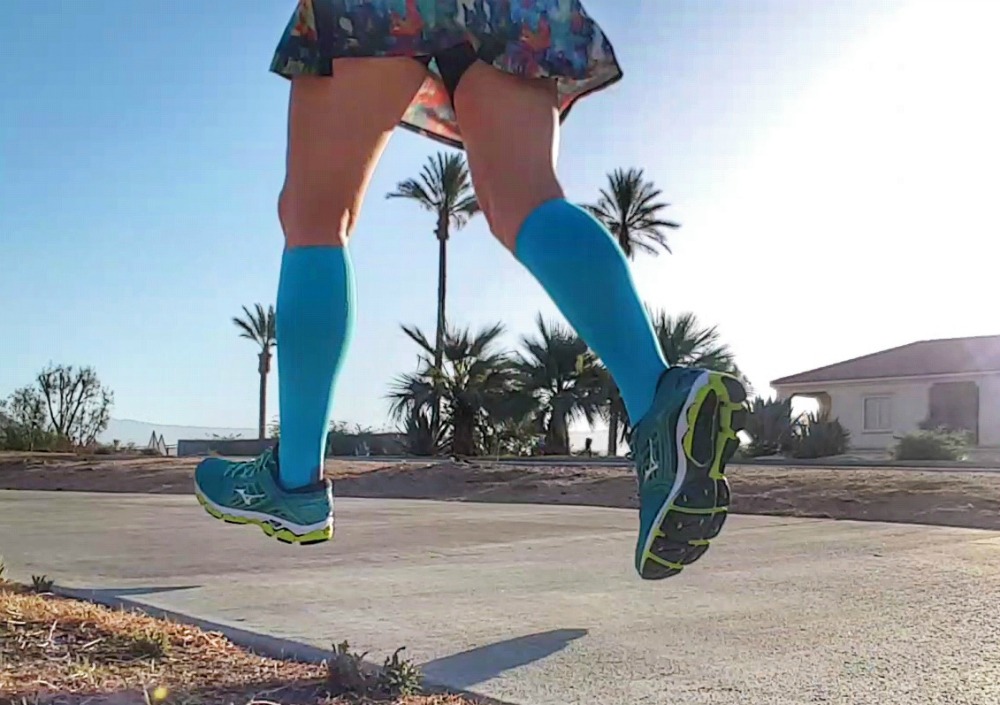 The Look
Admit it. These shoes are beautiful! People who know me know that looking good is part of the whole thing. I'd say I look pretty good in the Mizuno Wave Sky, wouldn't you? Check out the other great colors available!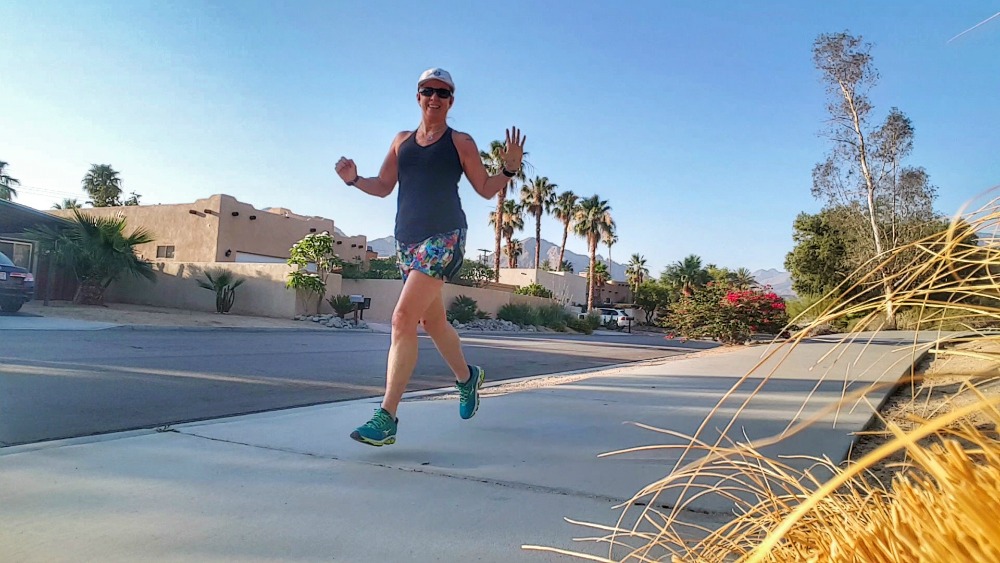 I recently ran the Rock 'n' Roll Half Marathon wearing the Mizuno Wave Sky and I was really happy with the fit and the feel of the shoe. While I didn't set any PRs, my feet and legs felt great throughout the whole race.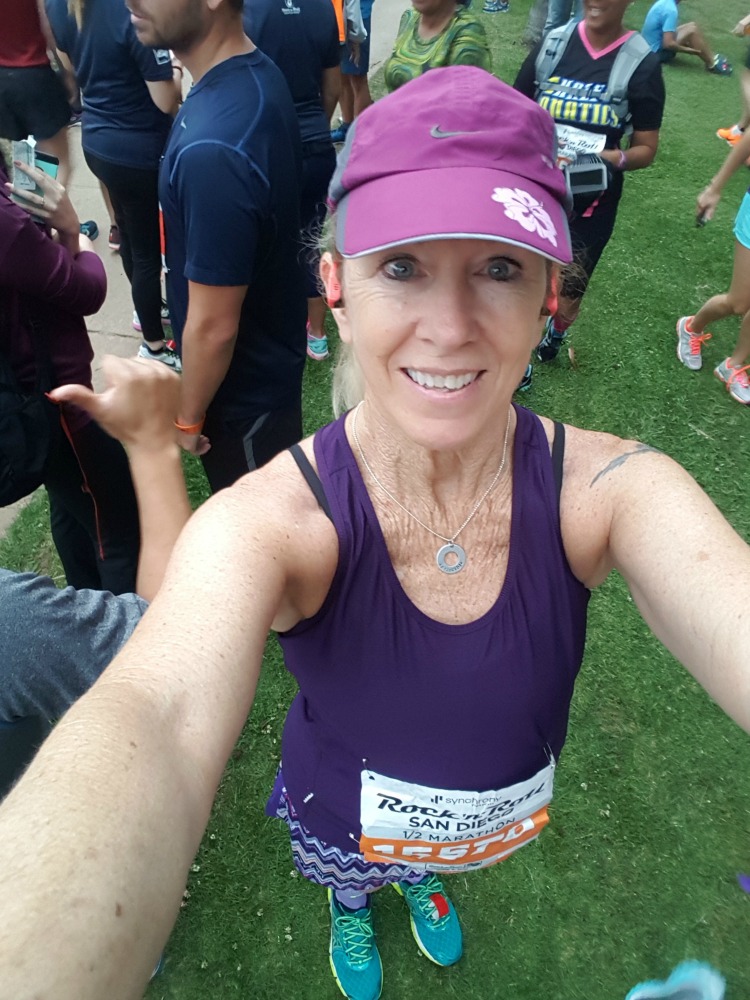 The bottom line is that I am really happy with the Mizuno Wave Sky. While they won't completely lure me away from my old favorite, they have certainly earned a place in my running shoe rotation.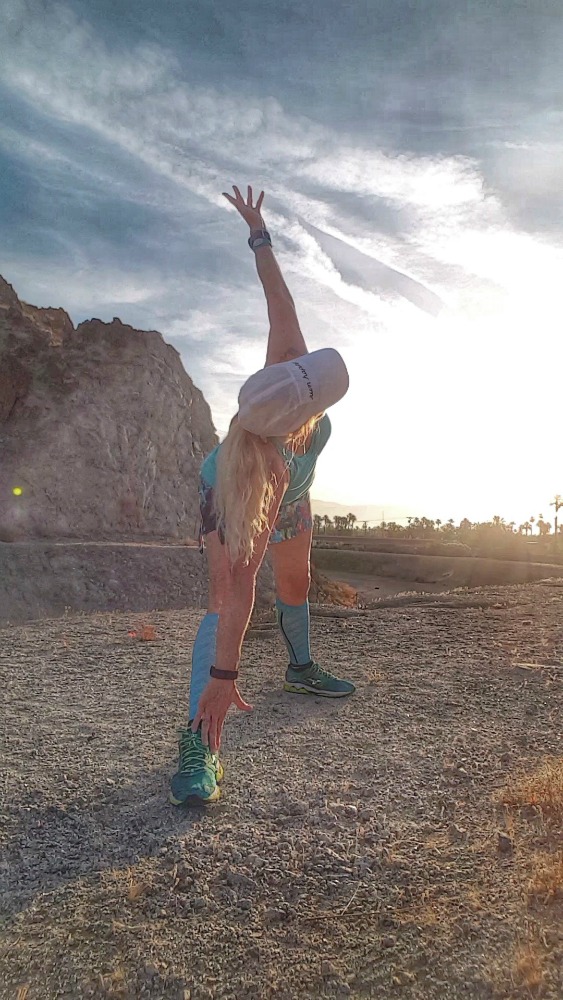 Do you prefer a cushioned shoe or one with more support?
---
Weekly Linkups
My weekly linkups! Please stop by and check out all of the great recipes, workouts, and information that all these awesome bloggers share every week!
Meatless Monday with Sarah and Deborah
Meatless Monday with Annmarie  and Dixya
Tuesdays on the Run with Marcia, Erika, and Patty
Inspire Me Monday with Janice
Wild Workout Wednesday with Annmarie, Michelle, Jen, and Nicole
The Plant-Based Potluck Party with Deborah
The Running Coaches' Corner with Rachel, Suz, Lora Marie, and Me!
Giveaway Roundup and Try Out Thursdays with Smitha
The Blogger's Pit Stop with Kathleen, Janice, Julie, and Menaka
Friday 5 2.0 with Rachel and Lacey and Meranda