My first introduction to Balela salad was when my daughter-in-law stocked up some vegan options from Costco for Alan and me. I thought it was pretty good, but, since I don't get to Costco very often, didn't give it much more thought. Then I saw it at Trader Joes, so I picked some up.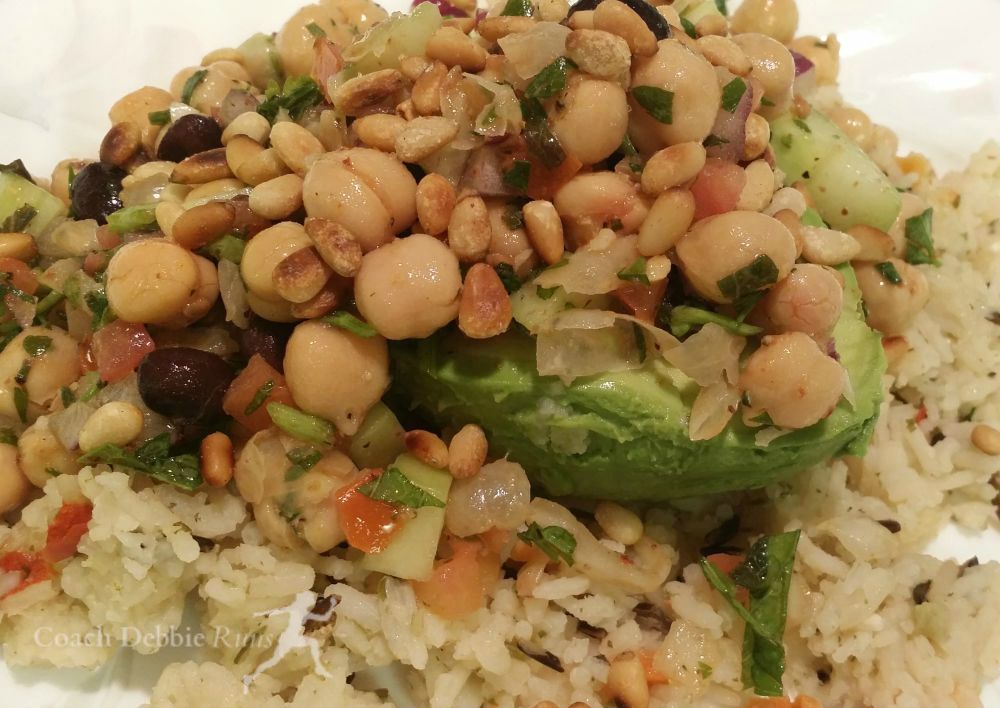 Never satisfied with plain old "from the store" food, I fancied it up some with extra onion, cucumbers, and a few other things. Hmm, it was pretty good. I thought, though, that this simple Middle Eastern salad would be, well, simple to re-create on my own, with a little California flair.
And by the way, whenever I say California flair I mean "with avocado." Just sayin'.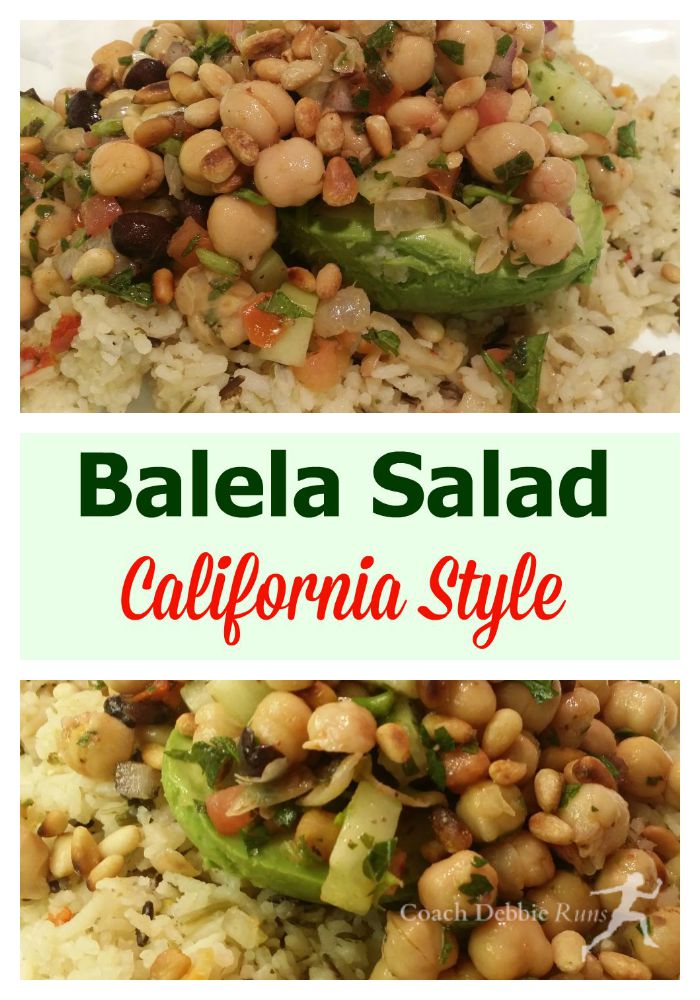 Balela Salad. California Style
Balela Salad is basically a chickpea and black bean salad, with tomato, onion, lemon, and herbs. It's very simple and quick to make, though if you allow it to absorb the seasonings for a few hours it will taste even better. I served it on a half avocado, on a bed of wild rice with a sprinkling of toasted pine nuts. It is so good I could almost eat it daily.
Middle Eastern Balela Salad. California Style
Ingredients
2 cups cooked garbanzo beans, drained and rinsed
1 cup cooked black beans, drained and rinsed
2 medium tomato, chopped
½ cup onion, chopped
½ cup cucumber, chopped
¼ cup parsley, chopped
¼ cup mint, chopped
2 tablespoons olive oil
2 tablespoons lemon juice
Salt and pepper to taste
½ cup pine nuts, toasted
2 avocados, peeled and halved
2 cups cooked rice of your choice.
Cayenne pepper (optional)
Instructions
Combine the beans, tomato, onion, cucumber, parsley, and mint in a medium bowl. Set aside.
Prepare the dressing: Combine the olive oil, lemon juice, salt and pepper.
Toss the dressing into the salad.
For each serving, spoon rice onto plate and add a half avocado. Spoon the Balela over the avocado. Sprinkle with toasted pine nuts and a dash of cayenne pepper.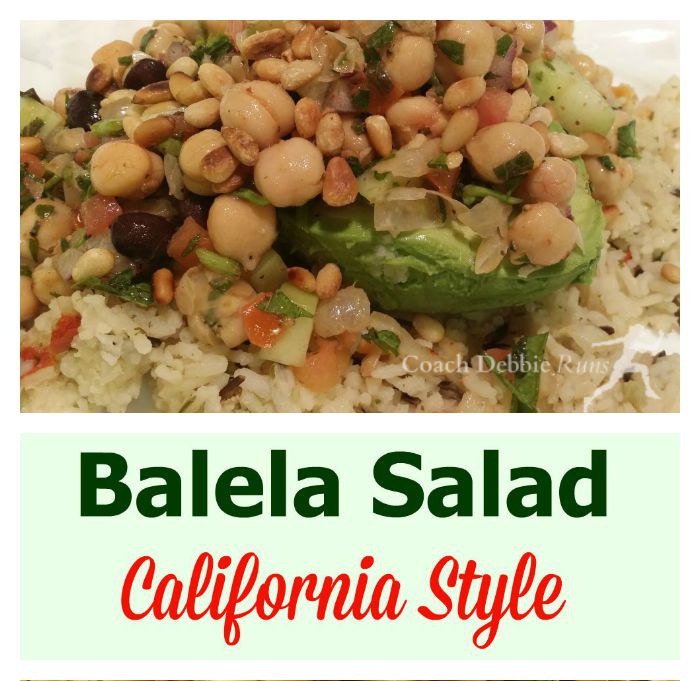 Have you ever tried Balela Salad?
---
My weekly linkups! Please stop by and check out all of the great recipes, workouts, and information that all these awesome bloggers share every week!
Sunday Blog Hop with Jenn
Meatless Monday with Tina and Deborah
Meatless Monday with Annmarie 
Inspire Me Monday with Janice
Anything Goes with Marilyn
Bonnie, the Pin Junkie
Tip Tuesday with Debbie in Shape
Wild Workout Wednesday with Annmarie, Michelle, Sarah, and Angelena Marie
Wednesday Wisdom with Nanna's Wisdom
The Blog Booster Party with Kathleen
Friday Fitness with Jill