You guys know that I've run a lot of marathons, right? Thirty-seven at this point, with number 38 planned in June. I've done great destination races, many more that were close to home, but because I've done some races many times, there are quite a few that I haven't had a chance to do. Today I picked five races that are on my marathon bucket list.
My 5 Marathon Bucket List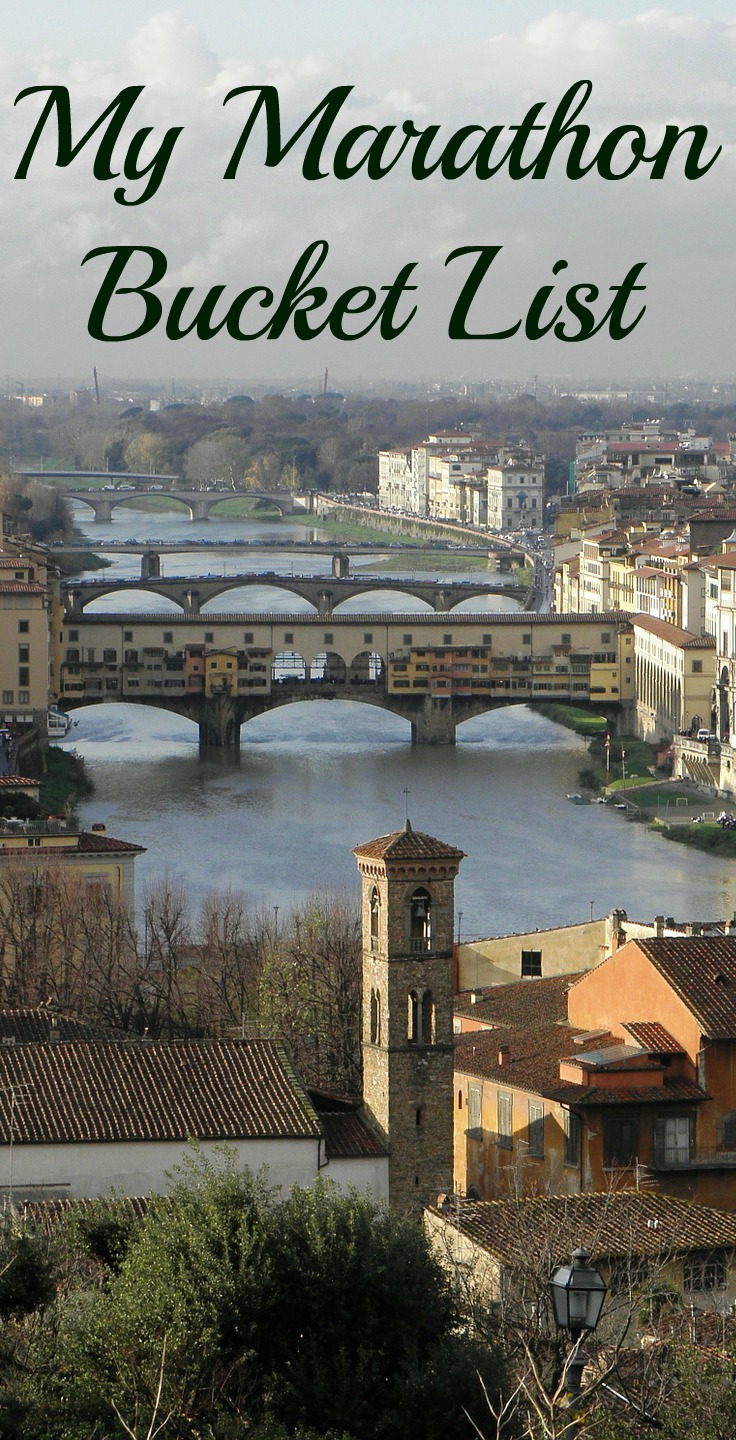 Kauai Marathon
Kauai is my favorite place in the whole world. In fact, I would want to live there, but I know that if I did it might become run of the mill, so I settle for a visit every 10 years or so. The Kauai Marathon which is on September 3 this year, is a fairly small race and has some challenging climbs, but it's on Kauai, so there you go.
New York City Marathon
The New York Marathon is kind of the king of US marathons, isn't it? I have never run it, but I would love to do it someday. Though I'm cheap and doubt I'll spring for the high cost (because Alan and I are runners we have to double the cost of most races). So if someone wants to sponsor this old runner…
London Marathon
When we were younger and running a lot of marathons, Alan and I joked that it would be fun to someday go for the three pack of the Paris Marathon, usually in early April, hop over the channel for the London Marathon, on April 23 this year, then fly home for Boston. We never managed that feat, but I still have a yearning to run in London at least once.
Firenze Marathon
When Alan and I were on our honeymoon, we spent one night in Florence, Italy. We've never been back, but it is such a beautiful city that I would love to explore it on foot by running the Firenze Marathon, which is on November 26 this year.
Boston Marathon
Okay, I admit it. I would love to run the Boston Marathon. I never did it while I had the chance, and now, multiple years and injuries later, it may be a challenge to qualify again. Though I still have hopes (see my 2017 race plan below).
Because I have run so many great marathons, I also wanted to share my reverse bucket list. I picked five of my favorites, to go along with the Friday 5 theme.
Reverse Marathon Bucket List
Paris Marathon
I've been fortunate to run the Paris Marathon twice (it's on April 9 this year). The first time, Alan and I ran for Fred's Team, raising money for the Memorial Sloan Kettering. We went back a second time in 2001 to do it again. I love this race so much that I almost put it on my bucket list because I'd really love to do it one more time.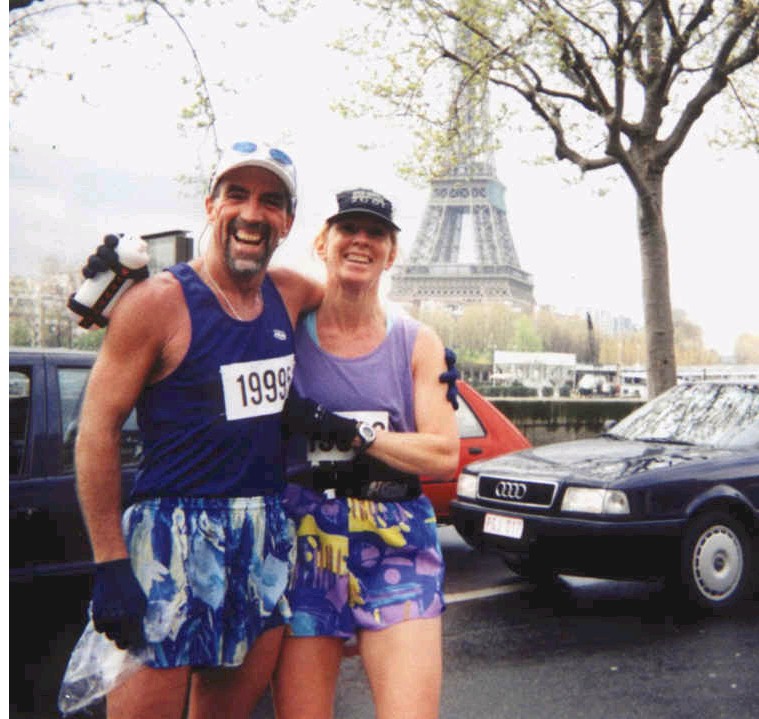 Honolulu Marathon
The Honolulu Marathon was my very first marathon way back in 1996. I've been back about seven times, but not since 2003. I signed up in 2015, but that was the year that I fractured my kneecap just two months out from the race, which is on December 10 this year.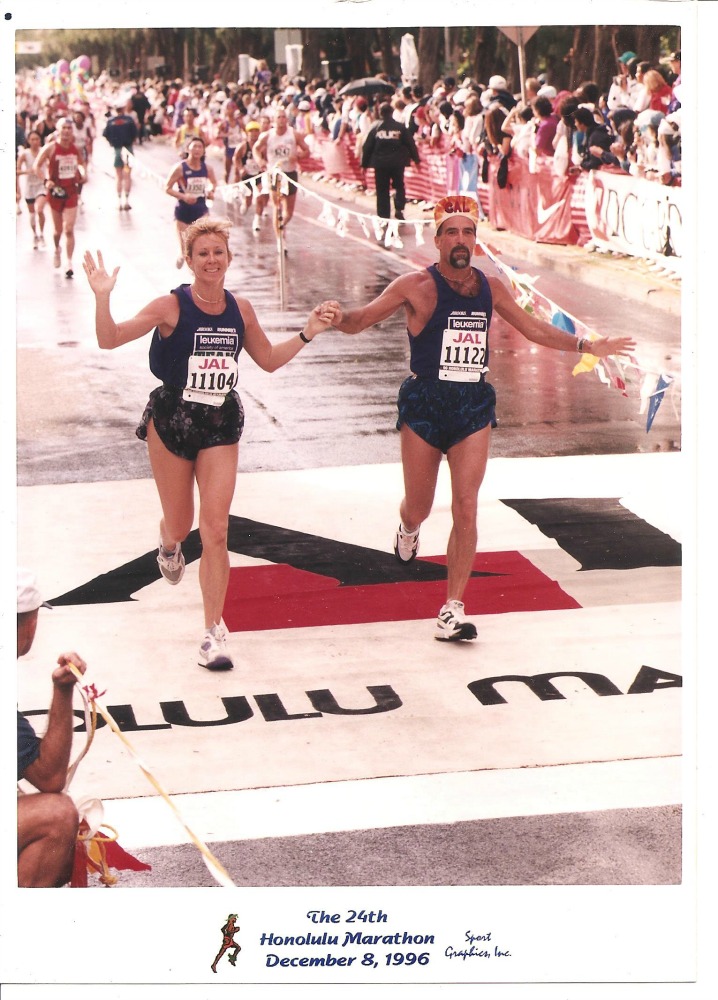 St. George Marathon
I ran the St. George Marathon for the first time in 1999. It has a beautiful, mostly downhill/rolling hill course that is perfect for qualifying for Boston or setting a PR. The year I was there, a lot of runners aiming to qualify for the 2000 Olympic trails were also there. That meant that even though I ran a 3:16 at the age of 41, I was still only 17th in my division! Still, it's a beautiful course and a well-organized race. I ran about 10 minutes slower in 2000 and still managed fifteenth in my age, thanks to a lot less competition!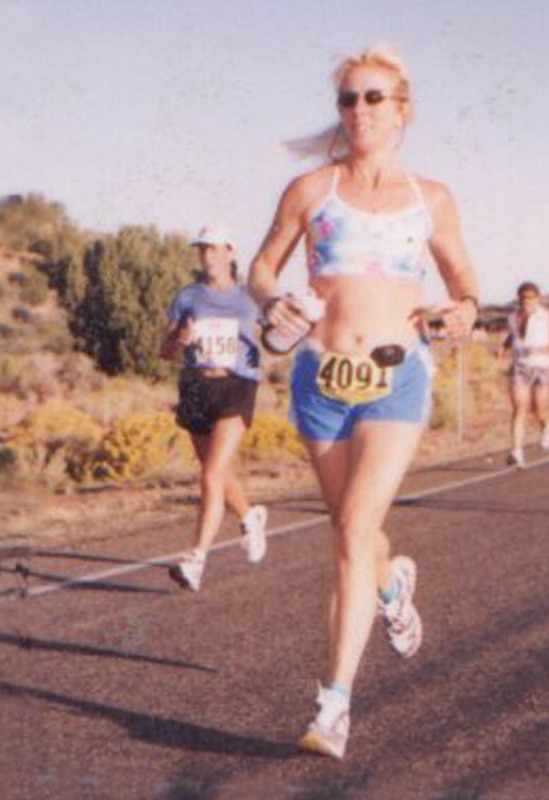 San Francisco Marathon
The San Francisco Marathon, which is on July 23 this year, has changed its course many times over the years, but I still think the first time I ran it in 1997 was the best. We were bussed across the Golden Gate Bridge for the race start, traveled through all the highlights of the city, then finally finishing in Kezar Stadium, which was the original stadium of the San Francisco 49ers. There is something about finishing on a track in a stadium that makes you feel like an Olympian!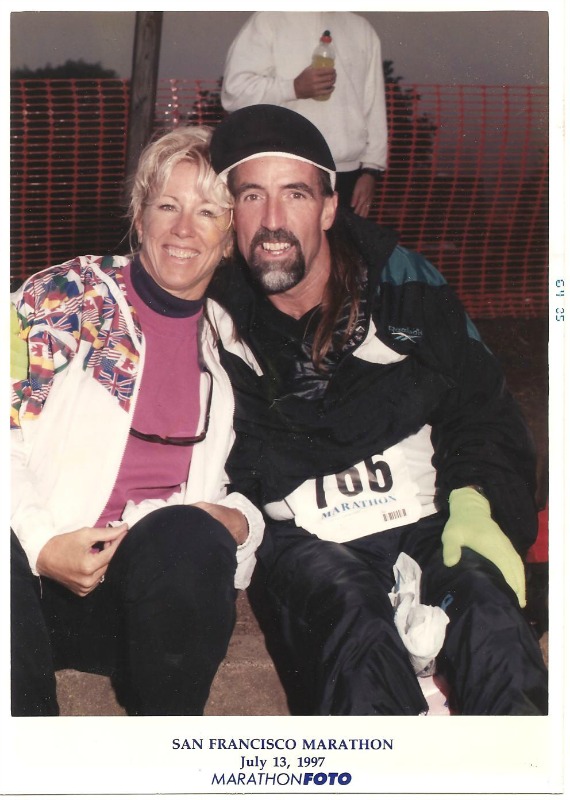 Rock 'n' Roll San Diego Marathon
I have done the Rock 'n' Roll marathon in San Diego many times, including 2014, but I was also at the very first one in 1998. Everything about it was different than anything that had been done before. A live band every mile, men dressed up as Elvis, a rock and roll theme, all of it seemed to make this one of the first marathons for the people. It wasn't all about your race time, it was about the experience.
My 2017 Race Plan (so far)
My race plan is always a work in progress. I may throw in a couple local races, or a race where Alan is announcing, but this is the plan so far. You will see a lot of Rock and Roll races because I am a 2017 Rock 'n' Blogger. For that, I received a Global TourPass, and I also have a discount to pass along to my readers! Save $15 on most marathons/half marathons with the code RNB15.
Carlsbad 5000: All day 20k
I ran the Carlsbad 5000 for the first time in 1996. I've done it many times since then, including last year. This is the first time that I've signed up for the All Day 20k, in which I will get the joy of running four 5k races throughout the morning. Can't wait! I'd love if you could join me on April 2!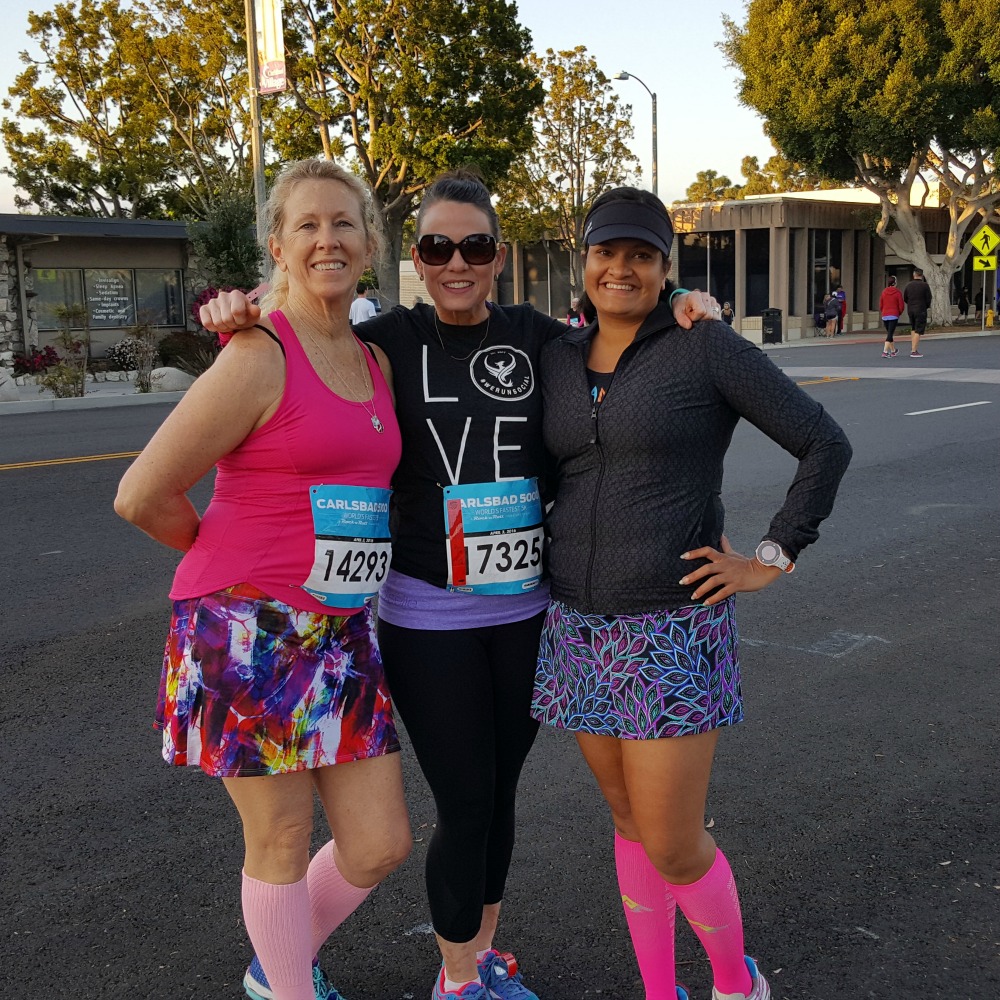 Rock 'n' Roll San Diego Half Marathon
As I mentioned above, I've run the Rock 'n' Roll Marathon in San Diego quite a few times, but this year I will be running the half marathon for the second time. It's on June 4.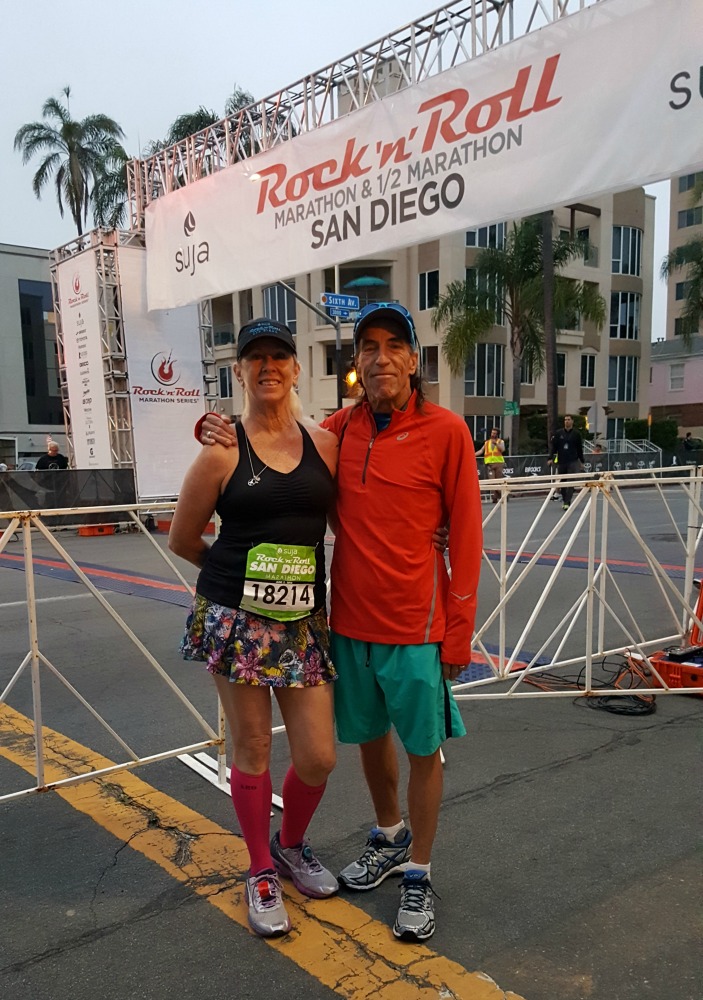 Utah Valley Marathon
The Utah Valley Marathon, on June 10, is the race in which I hope to qualify for Boston. I've had a setback with my knee injury, so I may have to cut back my aspirations, but I still plan to be there! If you want to join me and run this downhill, perfect for a PR course, use the code CDR15 to save 15%!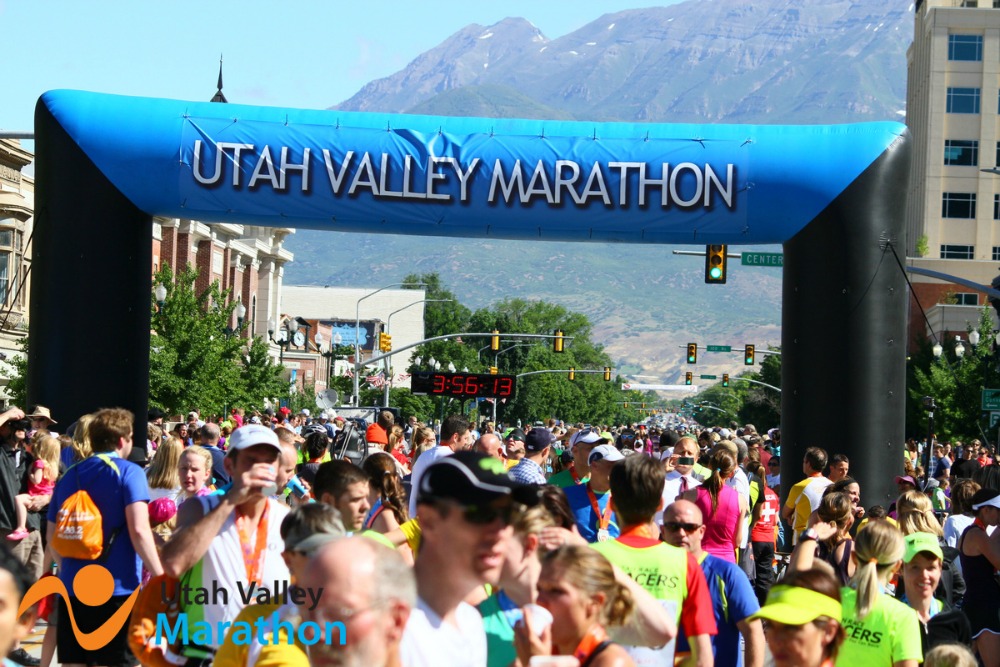 Rock 'n' Roll Los Angeles
Running a half marathon in Los Angeles two days before Halloween? What could be better? You can get the special price of only $50 if you register before the early bird price sells out!
Rock 'n' Roll Las Vegas
While it may not be the course in which to run a PR, running the Las Vegas Strip at night will be an unforgettable experience! I'm planning on doing the half marathon. I hope you can join me on November 11 and 12!
So tell me? What is your bucket list race? How about your reverse bucket list? What 2017 race are you most excited about?
---
Weekly Linkups
My weekly linkups! Please stop by and check out all of the great recipes, workouts, and information that all these awesome bloggers share every week!
Meatless Monday with Sarah and Deborah
Meatless Monday with Annmarie  and Rachel
Inspire Me Monday with Janice
Wild Workout Wednesday with Annmarie, Michelle, Jen, and Nicole
The Plant-Based Potluck Party with Deborah
The Running Coaches' Corner with Rachel, Suz, Lora Marie, and Me!
Giveaway Roundup and Try Out Thursdays with Smitha
The Blogger's Pit Stop with Kathleen, Janice, Julie, and Menaka
Friday 5 2.0 with Rachel and Lacey and Meranda
Sunday Fitness and Food with Angela and Ilka