Taking the Leap with prAna
I have had the great pleasure of working with prAna and Fit Approach for the last month to participate in and promote the Take the Leap 30 Days of Yoga Challenge.
I guess you'd call that a disclosure, but it is also a statement of fact. The Take the Leap challenge was such an amazing experience, both on a personal and fitness level, because it brought me back to yoga, but also on a social level, because I had the opportunity to connect with the many other participants in the challenge.
Because of the challenge, I not only practiced yoga more frequently, I discovered that "practicing yoga" did not have to be a 90 minute power yoga class, or even any kind of a structured class (even though those are awesome!). I could spend 10 minutes warming up for a run, stretching afterward, or spend some time relaxing before bedtime, and it was yoga. You do have to have intention when you practice like this, but done correctly, yes, it is yoga.
Click here for tips for fitting in yoga on a busy schedule.
I also learned that my form is not as good as I thought. Seriously, as a personal trainer, I feel that I have pretty good body awareness and proprioception. My yoga studio does not have any mirrors, so I assumed that I looked like I felt, whether it was a fierce warrior or a joyful camel (my new favorite pose).
I found out, with my daily yoga selfies, that this was not necessarily the case. Yes, my form was pretty good, but I never looked as deep, fierce, or intent as I felt in a pose. Fortunately, I probably won't be photographing all my yoga practices in the future!
PrAna sent me the outfit you see above. There is something about beautiful fitness clothing that inspires me. It makes me want to move, to breath, to enjoy the process of exercise. And this outfit is particularly inspiring. The top is the Meadow Top, in Viola Magnolia. I even love the name of the color! It has a built in shelf bra and a soft, drapy fit that allow freedom of movement in comfort, with a stretchy band at the bottom which keeps it in place during yoga practice.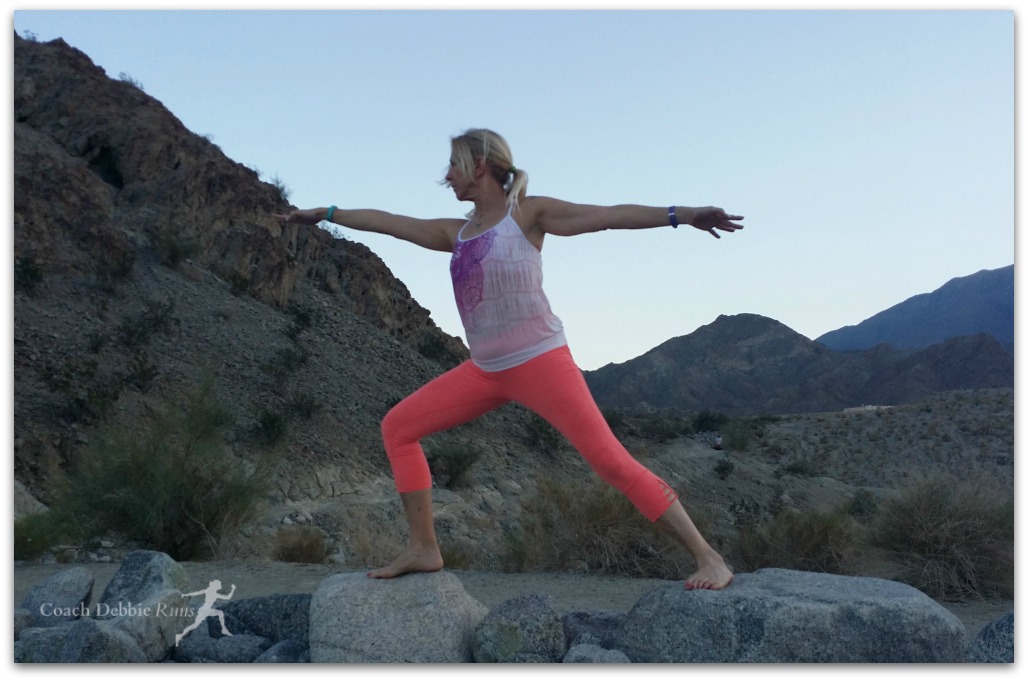 The pants are the Tori Capri in neon orange. They are made of a soft performance knit and are comfortable and stay in place.  I love the detail in the hem.
Sustainability
To me, yoga is about more than getting a great workout. It is a lifestyle of sustainability, kindness, and focus. PrAna is a Sanskrit word that means breath, life, and vitality of the spirit, and prAna has taken this meaning to heart because it helps guide their actions towards becoming an evermore socially mindful and environmentally sustainable organization.
PrAna's approach to sustainability is three pronged and focuses on: 1) The materials to make their products, 2) Materials and energy to service the business, and 3) People and working conditions. You can read more about prAna's commitment to sustainability here.
bluesign
Headquartered in Switzerland, bluesign is a worldwide standard that is applied to production chains to measure the safety and sustainability of raw materials used by chemical and manufacturing companies. PrAna is a bluesign partner and works to implement bluesign standards in their supply chain.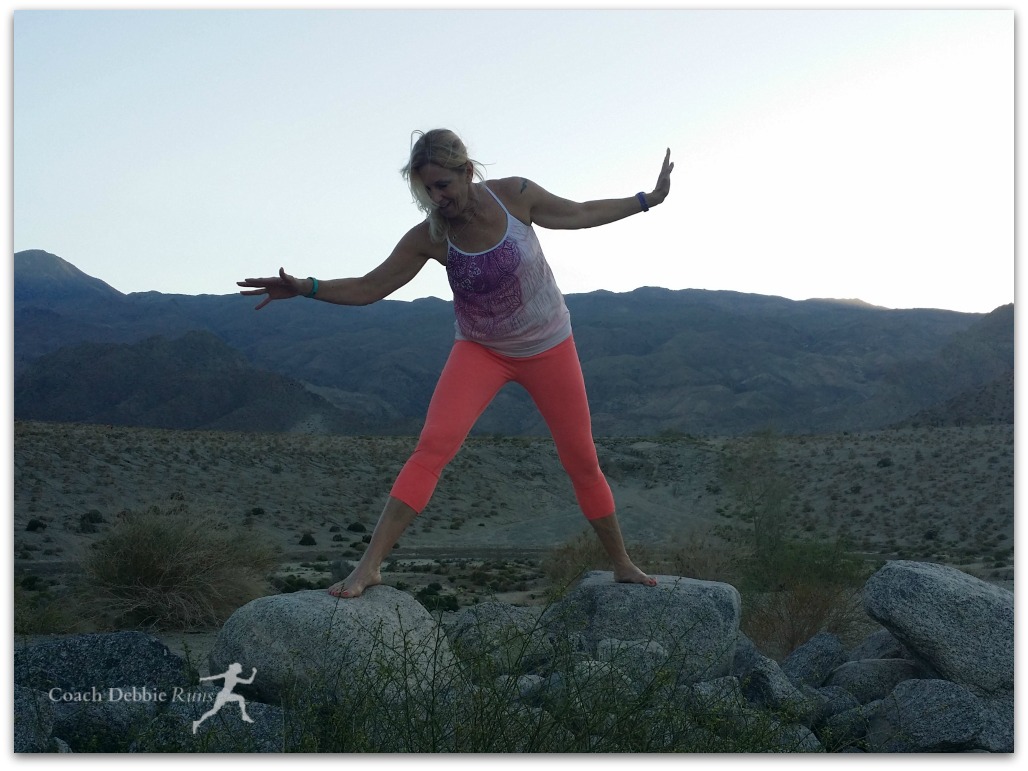 Save 15% at prAna!
Be sure to check out the new Early Spring Collection where will you will find both active and lifestyle clothing for men and women that will fit not only into your yoga practice, but into your life. You can save 15% on your purchase by using this code at checkout: psps15LFL.
Most of the photos above were taken my my husband in the trail system area about one mile from my home. Aren't I lucky (both for the beautiful neighborhood and the husband who actually enjoyed the photo shoot)?
Did you participate in the Take the Leap challenge? Do you practice yoga regularly or try to fit it into your workout schedule? Where is your favorite place to work out?