I'm so excited! It's laundry day! No, really, I am excited because I get to share my love of Molly's Suds with you guys. Yes, this post is sponsored by Molly's Suds, but all opinions are very definitely my own.
Okay, a confession first. My husband does most of the laundry. Shhhh! Don't tell anyone because all the women I know will be sooo jealous! I'm pretty sure this comes from marrying a 51-year-old bachelor (18 years ago today!), who had been caring for his own clothes for many years. So I'll be handing the mic over to him in a few minutes to share his opinions about Molly's Suds.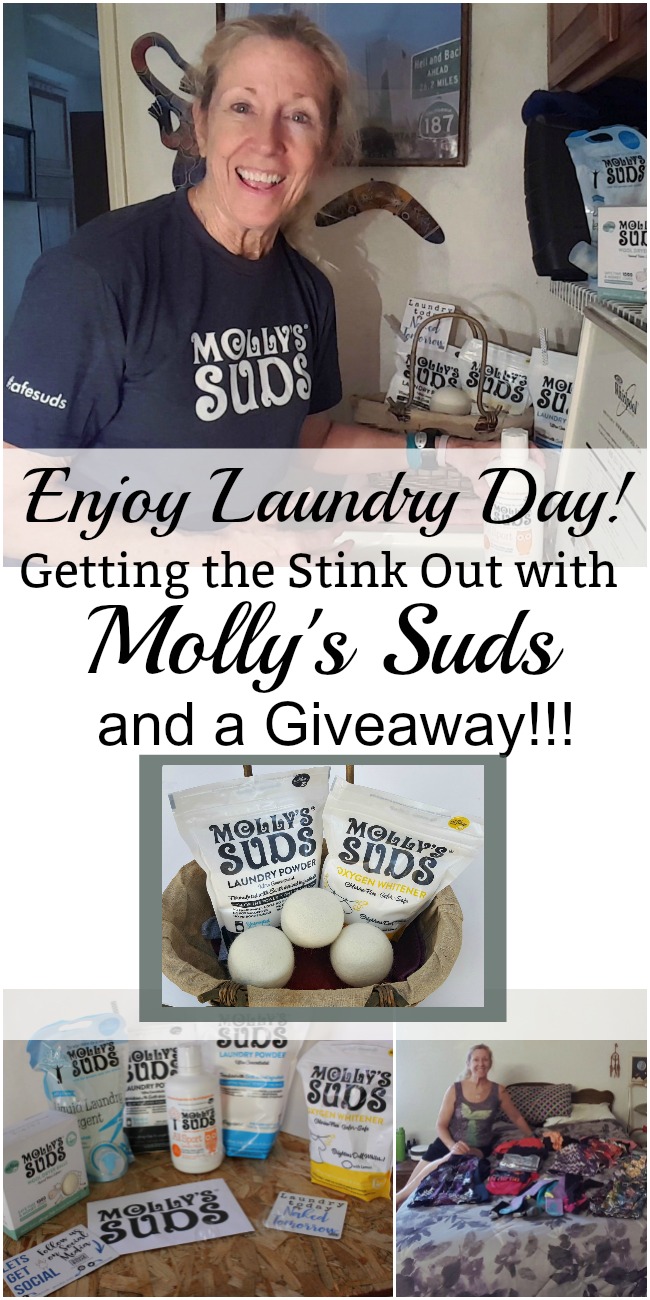 Another confession: I'm a bit of a control freak. I guess that's what it is because I really need to do my own, um, personal, laundry. I know! Handed to me on a silver platter and I give it a pass. I'll let the hubs take care of the rest, but I just need to take care of that one little thing.
So basically, laundry day for me means one load. As an active woman, with no kids at home, I'm pretty sure that most of my dirty laundry comes from running, yoga, and my other activities. Even my work uniform, as a personal trainer, is a tech t-shirt and yoga pants. All that can make for one pretty stinky load!
Laundry Day with Molly's Suds
Fortunately, Molly's Suds comes to the rescue with All Sport Laundry Wash. That stuff is amazing! Check out my story right here:
One thing I didn't mention in the video is that, in addition to getting rid of the bacteria that causes the stink through the use of "colloidal micelles, All Sport Laundry Wash also helps protect your technical fabric, making it last longer, look better, and preserving wicking capabilities, breathability, SPF, and water repellency.
I've actually used Molly's Suds products for a long time, even though the All Sport Laundry Wash and a few other items were new to me. I want to use products that don't use harsh chemicals and additives, that are friendly to the environment, are cruelty-free and completely plant-based, and, of course, get the job done.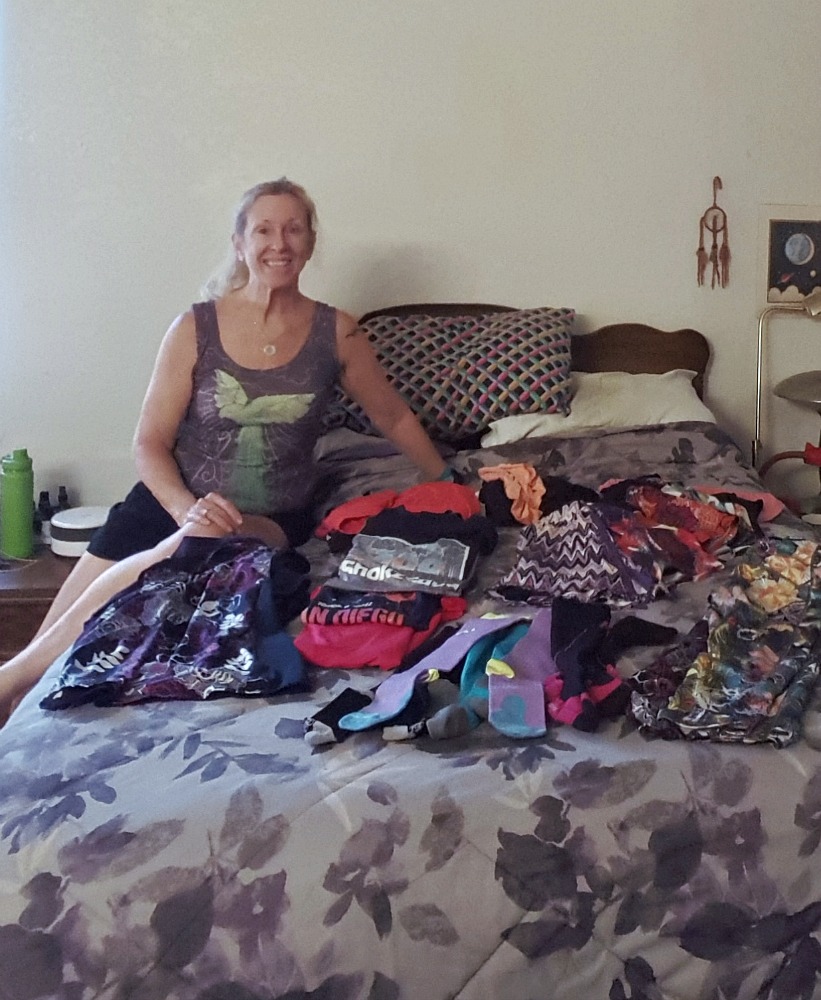 Molly's Suds nails it on all fronts. They only use the purest of ingredients, both their products and suppliers are certified cruelty-free by Leaping Bunny and their ingredients are certified vegan. While Molly's Suds products are fragrance-free, they do use a touch of peppermint oil for a fresh take on scent (you can order without the oil if you like). The Environmental Working Group's Guide to Healthy Cleaning gave them an "A" rating.  Molly's Suds is determined to reduce toxins and make a stand for our future.
Laundry Day: A Man's Opinion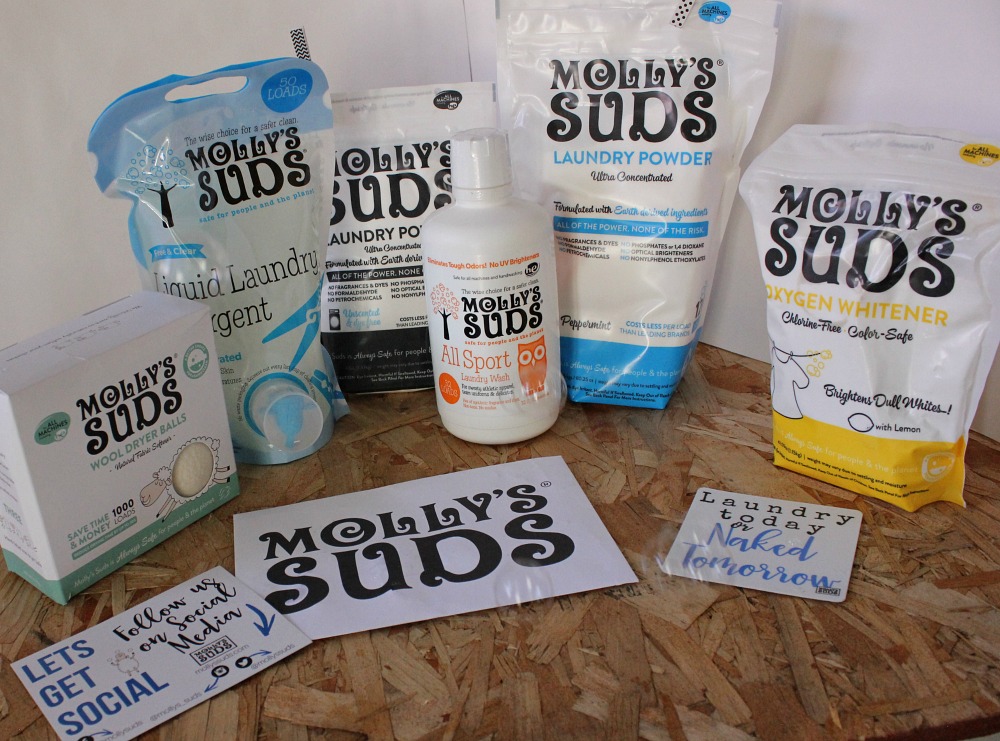 When I asked Alan to contribute his opinion to this post, he said, "I like it." Of course, I attempted to get a little bit more descriptive of an opinion, so he told me that the Free and Clear Liquid Laundry Detergent was easy to use and didn't get messy. And now you know why I'm the blogger.
As the recipient of the results of his laundry, though, I can tell you that I have been pleased with the freshness of the towels and sheets recently. I love that this detergent is allergy friendly, gluten-free, fragrance-free, and just as effective as any conventional brand.
And yes, as Alan said, it is easy to use, uses a bag instead of a heavy bottle, and works in all types of washing machines in all water temperatures.
Alan is also a fan of the Oxygen Whitener. It was hard weaning him off bleach, but I'm so happy that he likes this effective, fragrance-free, and color-safe alternative. This safe formula breaks down hard water deposits to help put the pop back in your whites. I think finding out he could use it in our carpet cleaning machine was what really sold him. As you know, we have lots of dogs.
Let me not forget to tell you about the Dryer Balls! You simply toss these wool balls in the dryer and they not only soften the fabric, they help your clothes dry faster! No need to use toxic fabric softeners anymore! They are sourced from humanely raised sheep and are certified cruelty free.
The Final Word, a Discount, and a Giveaway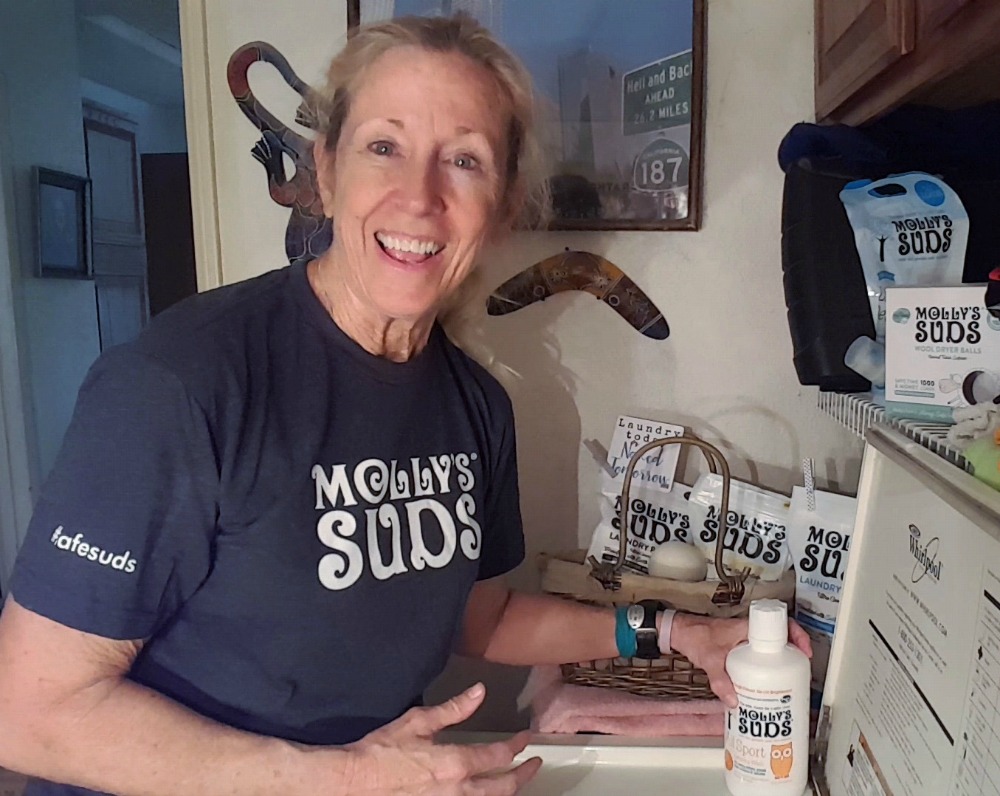 I love all of Molly's Suds products that I've tried. They are both earth-friendly and effective. Of course, Molly's Suds has laundry powder, both Regular, which is naturally lightly scented with peppermint oil, and Unscented. They're both ultra-concentrated so you need only a tablespoon per load. As are all of Molly's Suds detergents, they are made of plant-based ingredients and have no harsh chemicals, toxins, fillers, carcinogens, preservatives, or GMO ingredients.
I'm really excited that my readers will get a 25% discount on all of Molly's Suds products when they use my discount code! Use COACHDEBBIE at checkout and save!!! (25% discount code is good through October 31, 2017)
You have an opportunity to enter to win a great gift pack from Molly's Suds! One winner will receive a 70-load Laundry Powder (Peppermint or Unscented), Oxygen Whitener, and a set of three Wool Dryer Balls, plus a surprise gift! Just use the Rafflecopter below!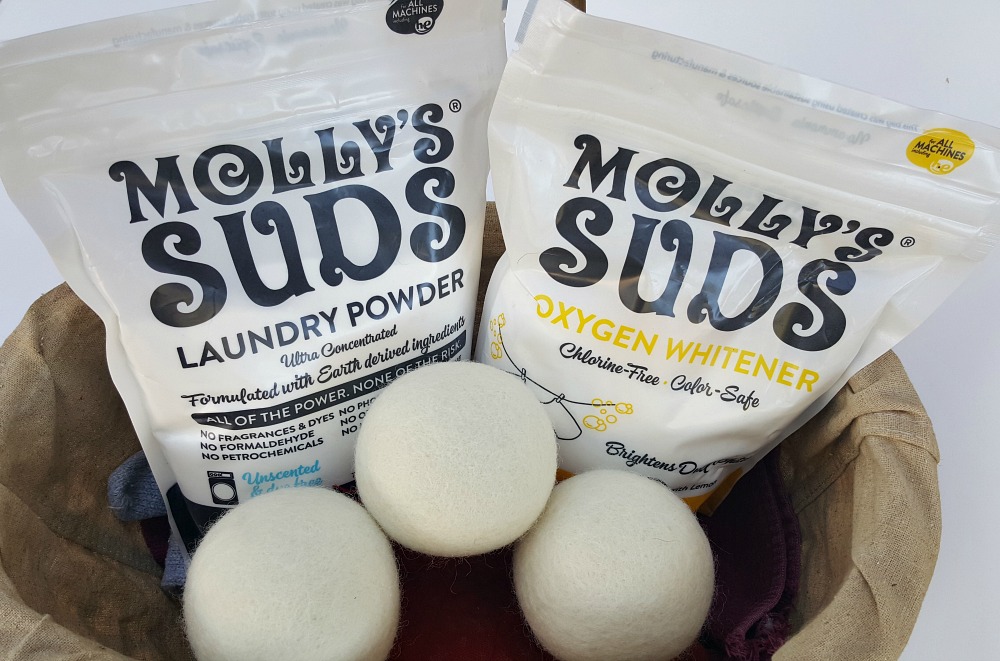 So, who does the laundry in your household?
---
Weekly Linkups
My weekly linkups! Please stop by and check out all of the great recipes, workouts, and information that all these awesome bloggers share every week!
Meatless Monday with Sarah and Deborah
Meatless Monday with Annmarie  and Dixya
Tuesdays on the Run with Marcia, Erika, and Patty
Inspire Me Monday with Janice
Wild Workout Wednesday with Annmarie, Jen, and Nicole
The Plant-Based Potluck Party with Deborah
The Running Coaches' Corner with Rachel, Suz, Lora Marie, and Me!
Friday 5 2.0 with Rachel and Lacey and Meranda