Do you want to run faster, more efficiently, with less effort, and with a reduced chance of injury? Don't we all? There are many things you can do to improve your running, but one of the most important is to increase your cadence.
Cadence, or stride rate, is how many times your feet hit the ground per minute. The best elite runners have a stride rate of around 180 or more, while most recreational runners average around 150-170. Learning how to increase your cadence in a surefire way to run faster and prevent injury.
Why Does Cadence Matter?
The shorter your stride length and the quicker your stride rate, the faster you will run.  When you increase your cadence, you are also decreasing your stride length, which will improve your form by causing your foot to land directly beneath your hips. This is ideal because this is your center of gravity and the point at which you will incur the least amount of impact.
Runners with a longer stride length tend to land with their foot out in front of them. This creates more force in landing, slows you down, causes a bouncy gait, and increases impact on bones and joints. However, when you increase your cadence you will also decrease your stride length, thereby reducing your injury risk.
First Steps to Increase Your Cadence
The first step to increase your cadence is to figure out your current stride rate. This will vary according to the type of workout you are running. During speedwork, your cadence is likely to be quicker than during a recovery or long run, so take measurements of all types of runs.
To do that, simply count your steps for 30 seconds then double the number. You can also count the times your right foot hits the ground for 30 seconds, then multiply by four. Take several measurements just to ensure that you've got a good reading. Many sports watches will also count your cadence, but I'd suggest the old fashioned way, then compare against your watch.
Take care not to subconsciously increase your cadence during your trial. You want an accurate measurement of your current stride rate, so relax and just run in your normal way.
While 180 SPM has become kind of an idealized goal, all runners are different so your optimal cadence goal should be based on many things, including your current rate plus your height, weight, leg length, and your running ability.
Instead, aim to improve your cadence by 5-10%. For example, if your current stride rate is 160, your goal can be a cadence of 168-176. And remember your goal will be different for different types of runs.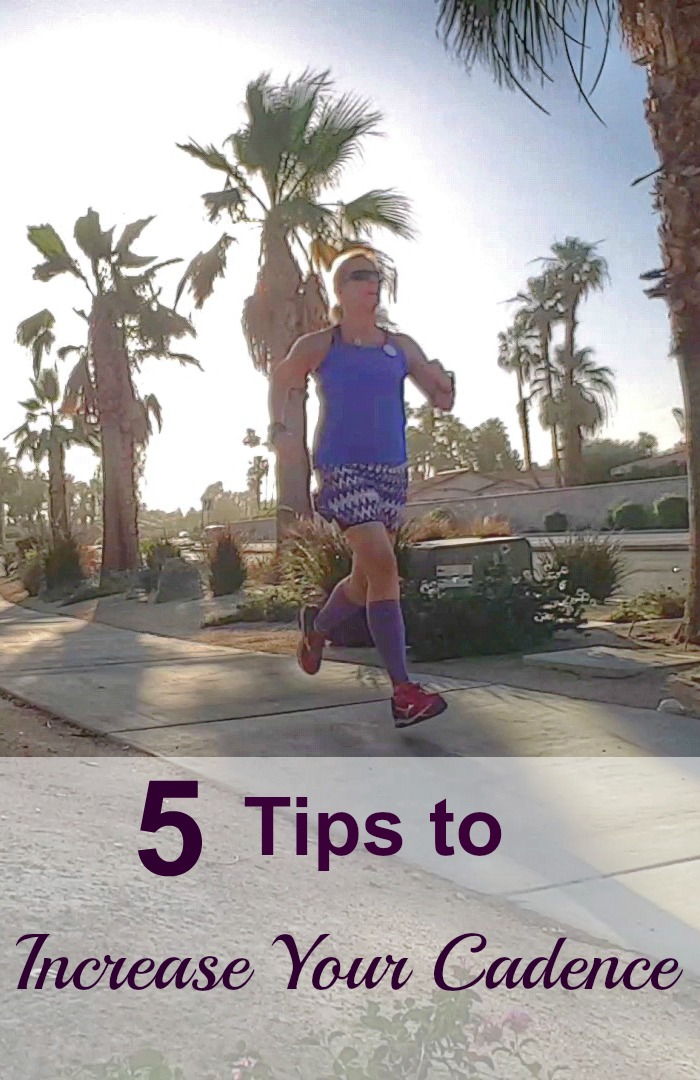 5 Tips to Increase Your Cadence
1. Start with a 5% goal
Like many things in running, starting slowly will lead to long-term success. Start by increasing your cadence by 5%, then when that feels comfortable, you can work to increase another 5%.
2. Don't Increase Your Cadence for the Whole Run
Instead, try increasing your cadence for a minute or two, then relax and just run for a few minutes. Repeat. Or you can use a distance goal by increasing your stride rate for a quarter mile, then run at your base cadence for the same distance.
When you start to feel comfortable at your new cadence, increase the time or distance of the interval. Continue this way until you can complete your run at your new stride rate.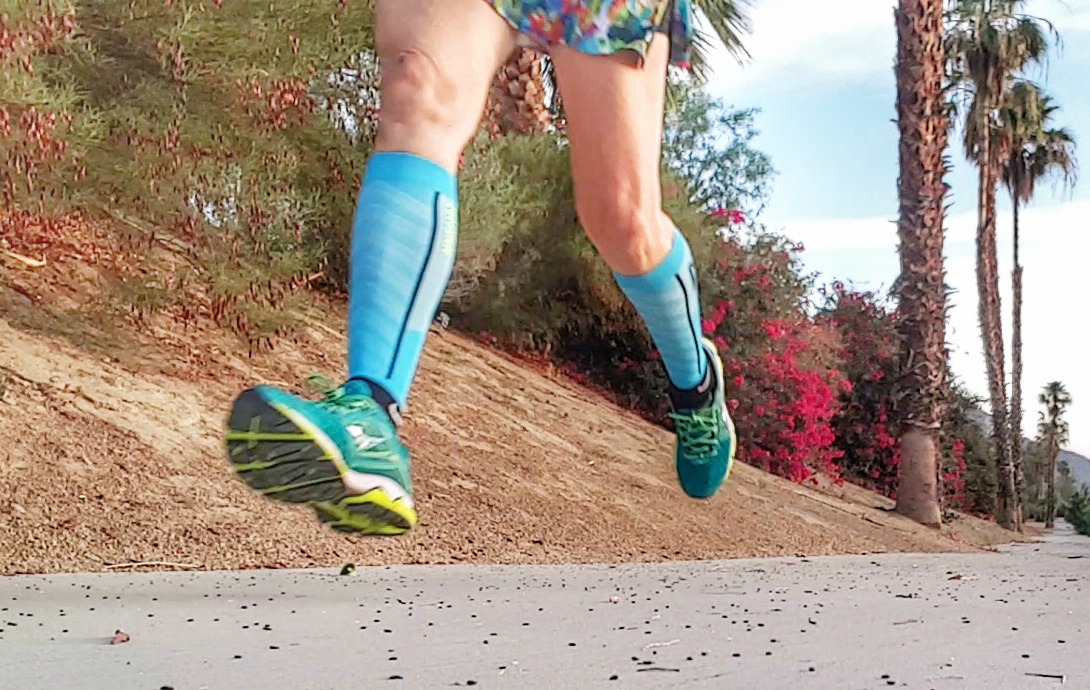 3. Use a Metronome
While it would be a little crazy to carry a metronome while your run, it is the ideal tool to help you count your cadence. Fortunately, there is an app for that on both iPhone and Android! If you must have music when you run, Rock My Run is an app that allows you to create a playlist at a certain tempo. It is also available for iPhone and Android.
4. Focus on Smaller, not Faster Steps
The speed will happen after you decrease your stride length and increase your cadence. Don't try to run faster. It will happen.
5. Add Cadence Improving Workouts
Downhill sprints are great for improving your form and increasing your cadence. Find a hill with a gentle grade about 150-200 meters. At the end of an easy run do four to six intervals down the hill. Accelerate as you run, reaching top speed at the end of the hill. Walk back to the top. Focus on your form. Don't overstride. Instead, shorten your stride and increase your cadence, focusing on your turnover.
All runners can benefit from increasing their cadence. While it might feel odd at first, with practice you can find your perfect cadence and enjoy the benefits of increased running speed and reduced injury.
Have you ever measured your cadence?
And Now It's Time for the Running Coaches' Corner!
Loading InLinkz ...
---
Weekly Linkups
My weekly linkups! Please stop by and check out all of the great recipes, workouts, and information that all these awesome bloggers share every week!
Meatless Monday with Sarah and Deborah
Meatless Monday with Annmarie  and Dixya
Tuesdays on the Run with Marcia, Erika, and Patty
Inspire Me Monday with Janice
Wild Workout Wednesday with Annmarie, Michelle, Jen, and Nicole
The Plant-Based Potluck Party with Deborah
The Running Coaches' Corner with Rachel, Suz, Lora Marie, and Me!
Giveaway Roundup and Try Out Thursdays with Smitha
The Blogger's Pit Stop with Kathleen, Janice, Julie, and Menaka
Friday 5 2.0 with Rachel and Lacey and Meranda