This shop has been compensated by Collective Bias, Inc. and its advertiser. All opinions are mine alone. #NatureMadeProbiotics #CollectiveBias
Okay, I talk to a lot of runners, so I know I'm not alone in this. Do you ever, um, have to go at inconvenient times when you're running a race? Maybe right before the starting gun goes off? Or, even worse, later on in the event, you're running well, maybe on the way to a PR, and suddenly, you're like, "where's the porta potty?"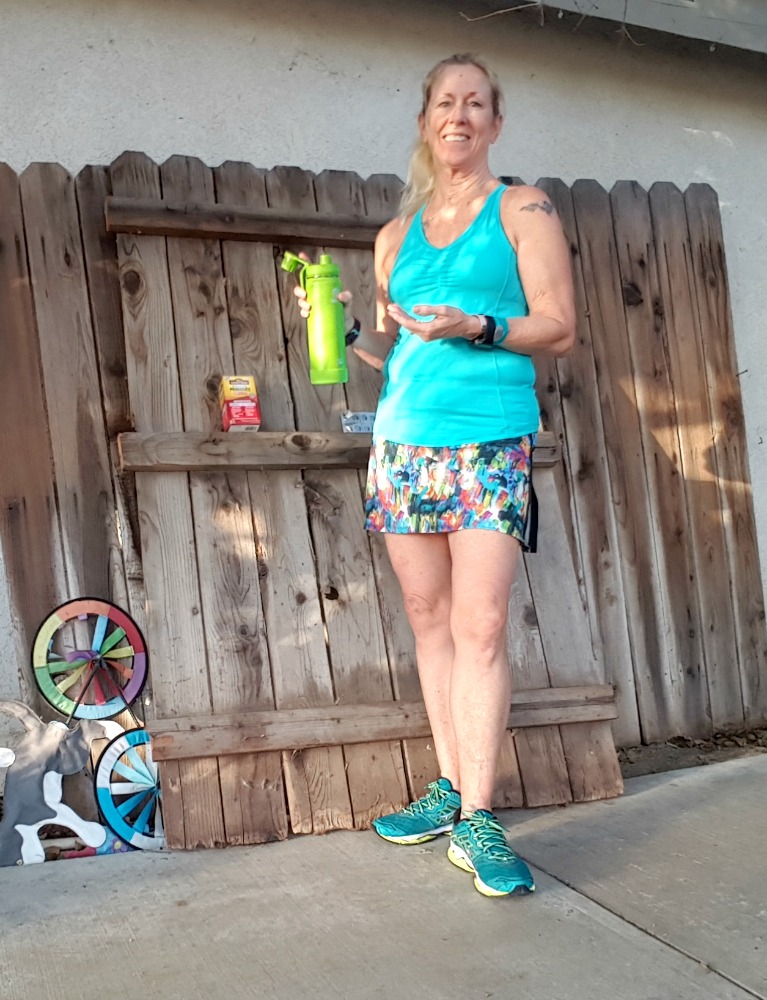 Yeah, I feel your pain. Literally, sometimes.
Over the years I have tried to figure this out. At least figure out the timing, you know? I've done some research, practiced on my own body, and I think I've got the problem licked. Er, so to speak. Anyway, I have reduced my need to go during a race by a lot so I want to share with you what has helped me accomplish this. Here are 5 ways runners can avoid that "need to go" and have a better race.
5 Ways Runners Can Avoid that "Need to Go" and Have a Better Race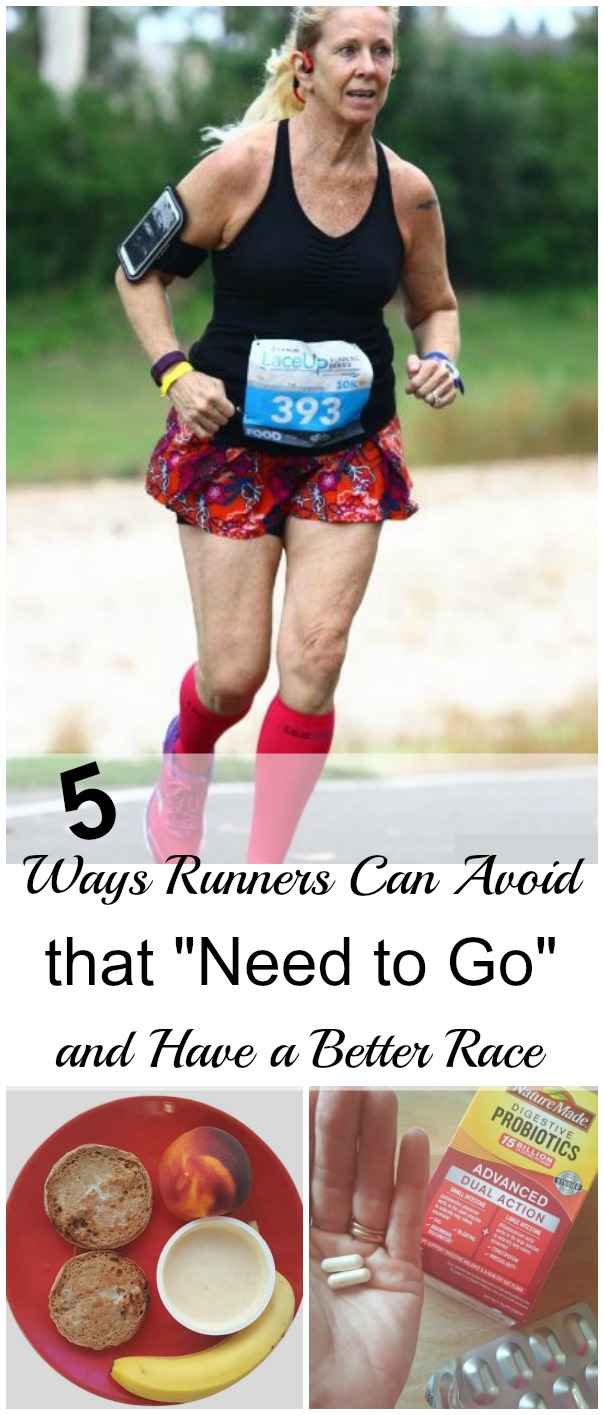 1. Eat at least a couple hours before race time.
Giving your body at least two hours or so to digest your pre-race meal can really help you have a better race. Take note during training what works for you, and how much time you need before running to have a bowel movement. Stick with this on race day.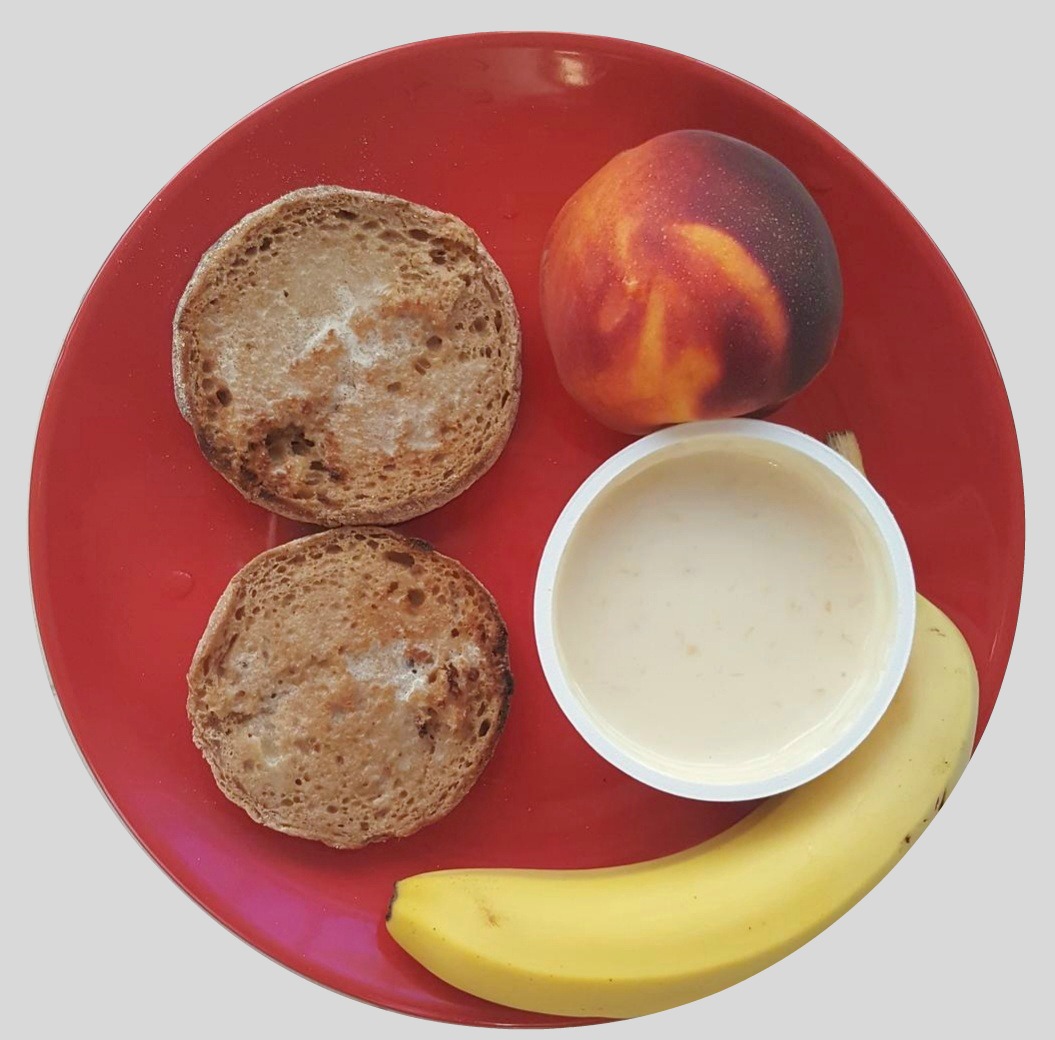 2. Don't try anything new on race day!
I'm talking about new food here! This can be tough if you're on the road for your event but plan ahead so that you have food that you have used in training to eat before your race. This is probably not the time to have a fancy omelet at that new restaurant you'd like to try.
3. Time your coffee or tea.
Many of us enjoy our morning cup of coffee before running, and that's fine. Caffeine and warm fluids though may speed the process of moving waste through our intestines, so make sure to time that cup to leave time to spare for a bowel movement before your race begins.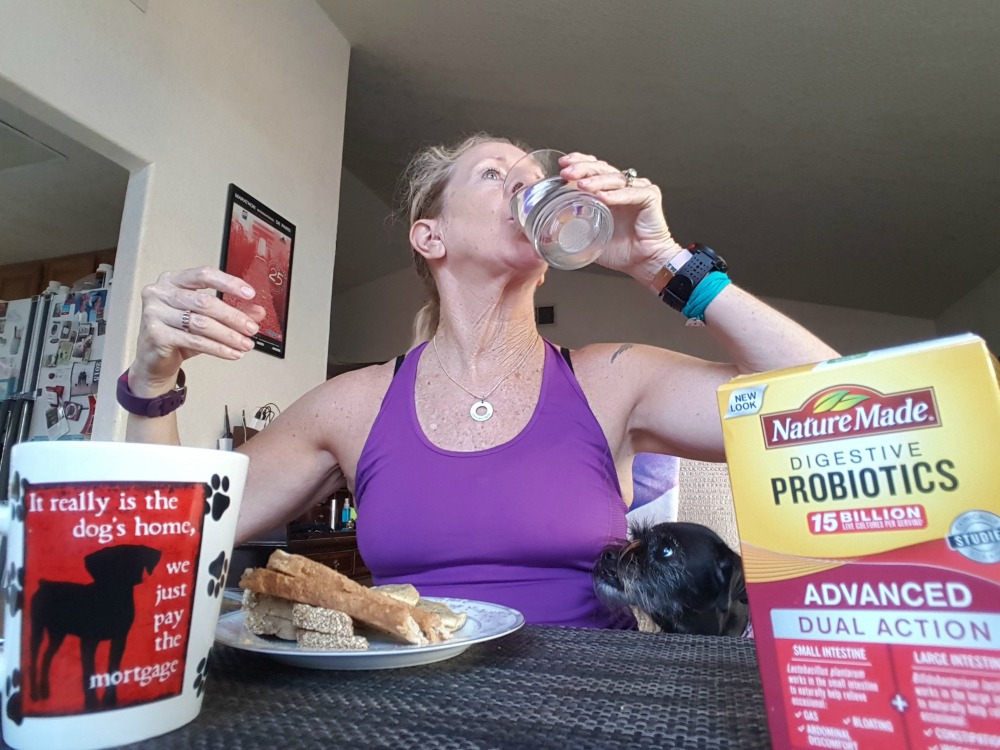 4. Limit higher fiber foods the day before the race.
Avoid high fiber foods and other food that cause you flatulence or loose stools in the day before your race.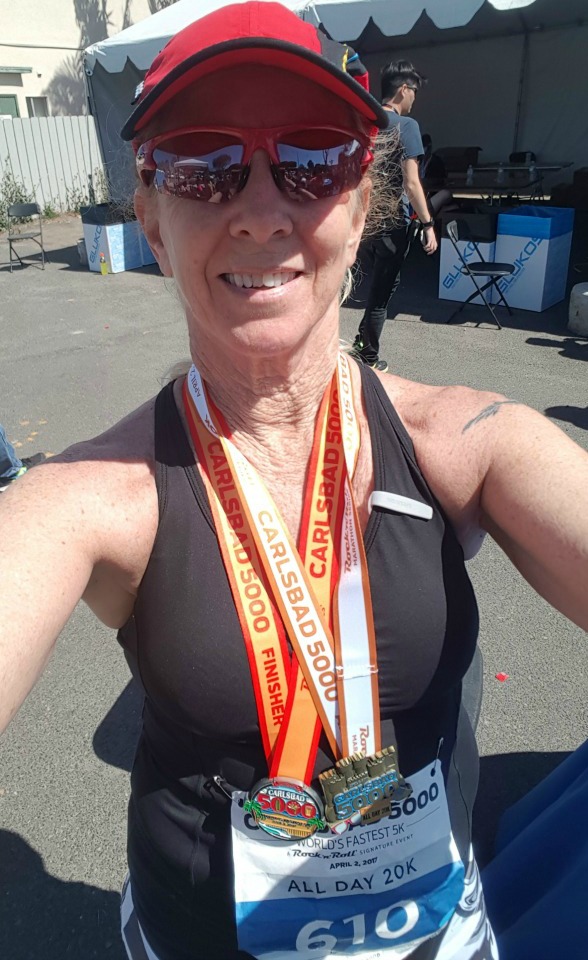 5. Use probiotics to help with regularity.
Probiotics are the "good" bacteria that exist naturally in cultured and fermented food, or in supplements like Nature Made® Advanced Dual Action Probiotics. They offer many benefits including helping with regularity, which can help you avoid that need to go and help you have a better race.†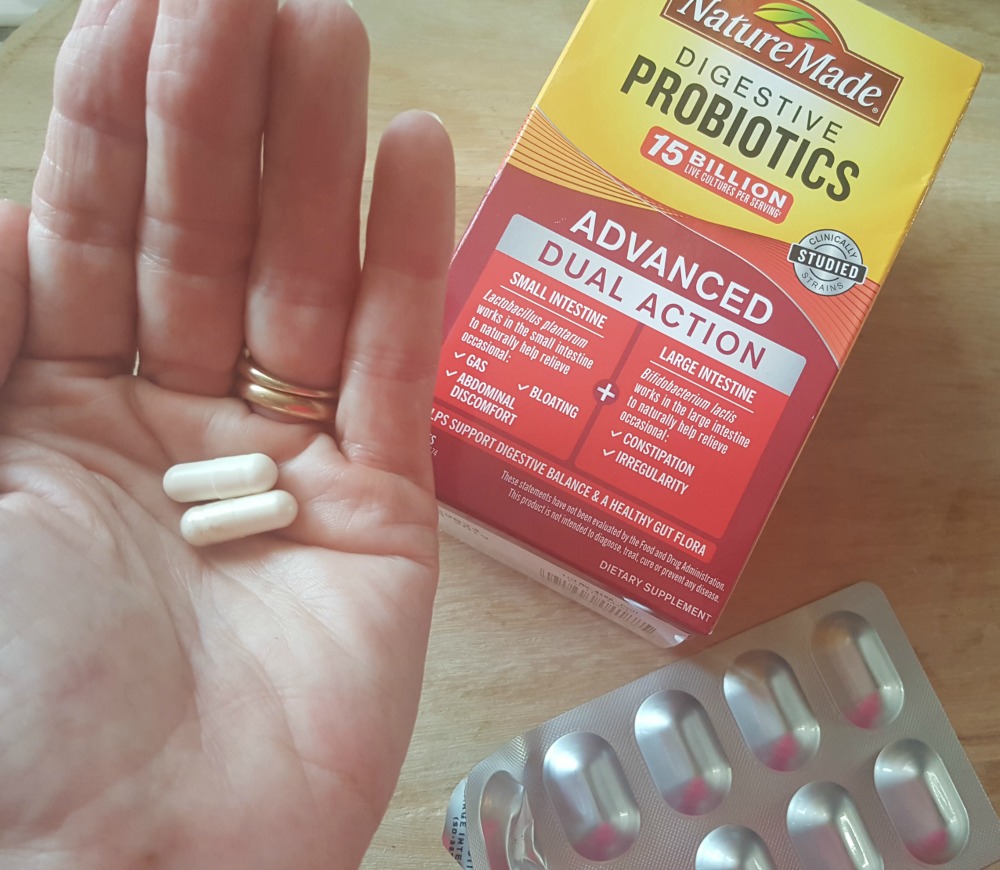 In addition to improving regularity, probiotics have been shown to help with bloating, gas, and abdominal discomfort, as well as helping with constipation. Taking a probiotic supplement is a great way to increase your intake of "good" bacteria and help naturally support your digestive balance and healthy gut flora.†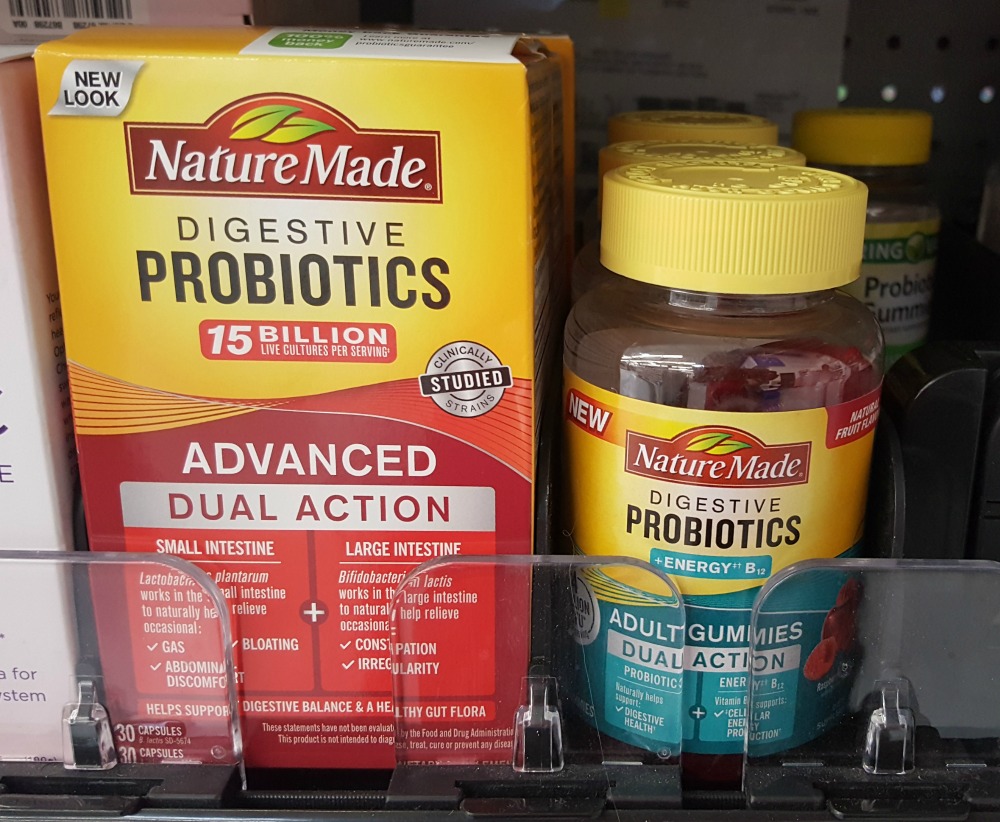 Nature Made® Advanced Dual Action Probiotics are comprised of two probiotic strains: Bifidobacterium lactis, which works in the large intestine (and helps with constipation and irregularity), and Lactobacillus plantarum, which goes to work in the small intestine (to help prevent gas, bloating, and abdominal discomfort).†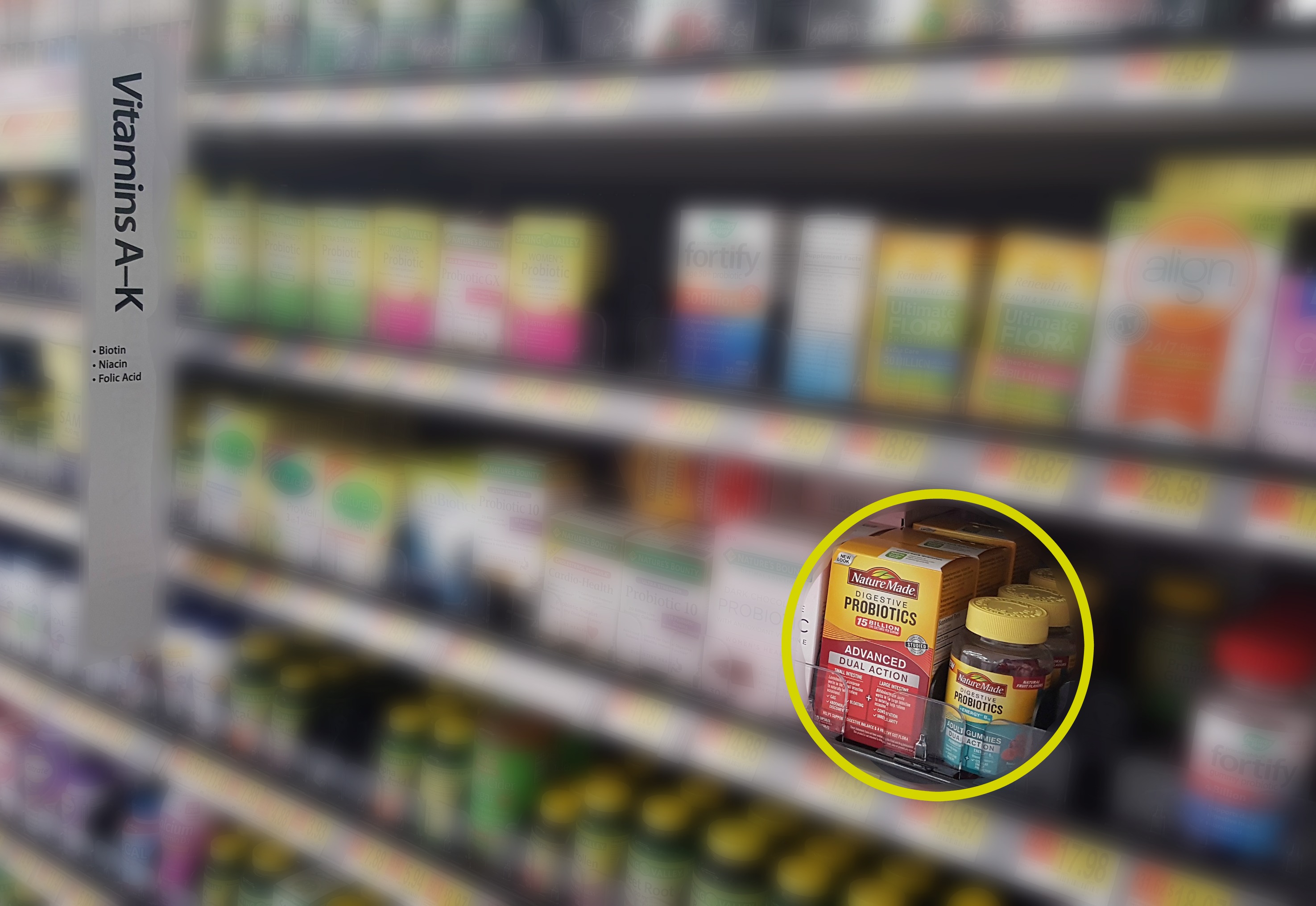 Nature Made® Advanced Dual Action Probiotics are easy to find at Walmart and are very reasonably priced. I found mine in the Vitamin aisle (as opposed to the probiotic section), so make sure to look there too.
Here are three more reasons to switch to Nature Made® Advanced Dual Action Probiotics: Not only are they thoroughly scientifically tested and made with the highest quality standards, Nature Made offers a money back guarantee! If you are not satisfied simply send it back in for a full refund.
Do you regularly use probiotics? They should be taken every day because they work by adhering to your stomach lining, so consistency is key. And it may take up to two weeks to begin to see full benefits.
† These statements have not been evaluated by the Food and Drug Administration. This product is not intended to diagnose, treat, cure or prevent any diseases.
---
Weekly Linkups
My weekly linkups! Please stop by and check out all of the great recipes, workouts, and information that all these awesome bloggers share every week!
Meatless Monday with Sarah and Deborah
Meatless Monday with Annmarie  and Dixya
Tuesdays on the Run with Marcia, Erika, and Patty
Inspire Me Monday with Janice
Wild Workout Wednesday with Annmarie, Jen, and Nicole
The Plant-Based Potluck Party with Deborah
The Running Coaches' Corner with Rachel, Suz, Lora Marie, and Me!
Friday 5 2.0 with Rachel and Lacey and Meranda