Every Thanksgiving, Alan and I (well, mostly Alan, but I do help), put on our local Turkey Trot 5k run/walk. We've been doing it for 17 years, so we pretty much have it down.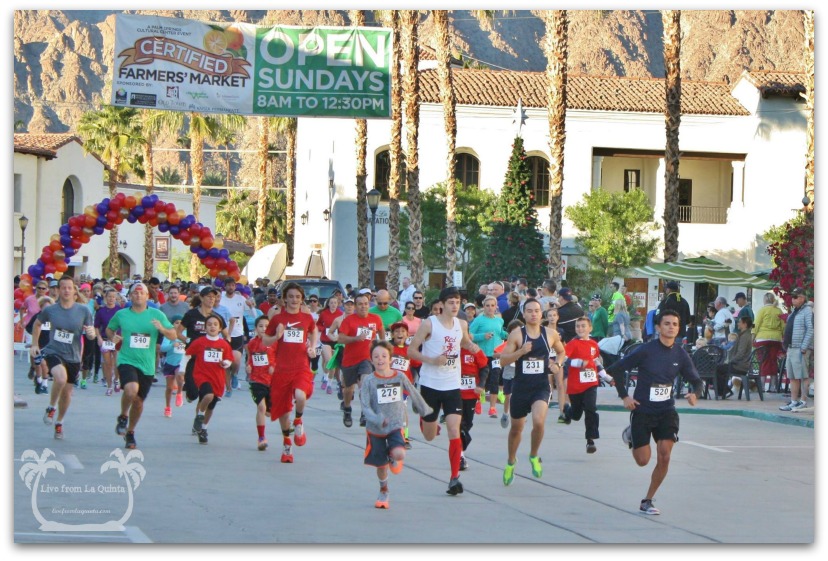 Alan wakes up at 2:00 am (I sleep in all the way until about 3). He heads out, this year to downtown La Quinta, which is fortunately only about two miles from home, to start setting up the course and getting prepared for the 1,000 or so runners and walkers (I guess we can call them "trotters") who will start their Thanksgiving celebration with some exercise.
I, in the meantime, feed the dogs and cats, then I also head downtown. I'm usually in charge of registration and volunteers. There is something about a Turkey Trot that makes it a very last-minute decision to run. Either people are just visiting for the weekend and hear about it, or possibly hold off signing up because they know they'll be busy, have family in town, etc.
In any case, our day-of-race registration is crazy, sometimes more than doubling our total numbers.  At registration we are busy until the very last minute, then we get a chance to take a breath before I send volunteers off to help at the finish line.
As you can see, it's a busy but very fun and satisfying event. In addition to the actual race, we will have a hot air balloon giving free tethered rides, and, best of all, "Take a Marine Home for Dinner" returns. We have about 24 marines from the 29 Palms Marine Base coming down to spend Thanksgiving with families who sign up ahead of time. Now that is a rewarding experience!
(If you live in the La Quinta area and you'd like to host a Marine for dinner, contact me and we'll set it up!)
After the event, as you can imagine, we are all exhausted, and preparing an extensive Thanksgiving meal seems like an impossibility.  I've done it for years, though, even back when we still ate meat, preparing a traditional feast for the whole family (so many grateful thanks to my sister Lisa who was there to help out!).
This year, thank goodness, we've been invited to a neighbor's for a Thanksgiving party. That doesn't get me off the hook, though. As a plant-based eater, I know that it is better to come prepared to events like this. And prepared means with food in hand.
This serves two purposes. First, it makes sure that Alan and I have something delicious and substantial to eat. And second, and quite important to my mind, is that I love to introduce meat-eaters to the wonderful world of plant-based eating. I want them to know that, yes, it is delicious, and that it can also be traditional. In a non-traditional way.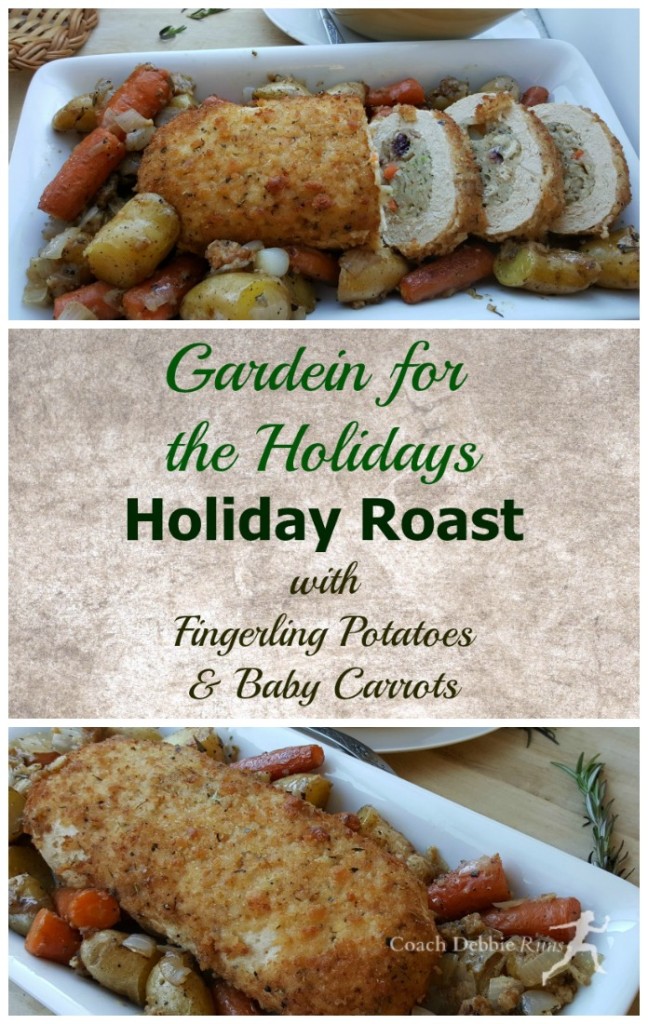 This year I will be bringing Gardein Holiday Roast with fingerling potatoes and baby carrots as my main course. As you know, I'm a huge Gardein fan, and the holiday roast is as delicious as it is easy. It comes with cranberry, kale, and wild rice stuffing, plus two packets of homestyle gravy, and it is ready to pop in the oven. As always, though, I like to tweak just a few things.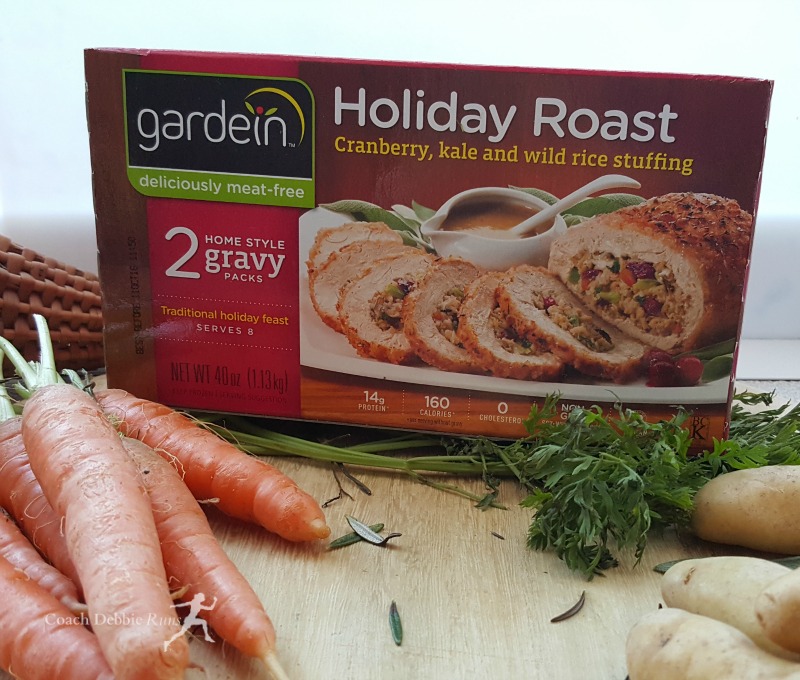 All Gardein products are great sources of plant-based protein. The Holiday Roast has 14 grams per serving and is made from non-GMO soy and wheat, plus ancient grains and vegetables. Better for your body and better for the planet.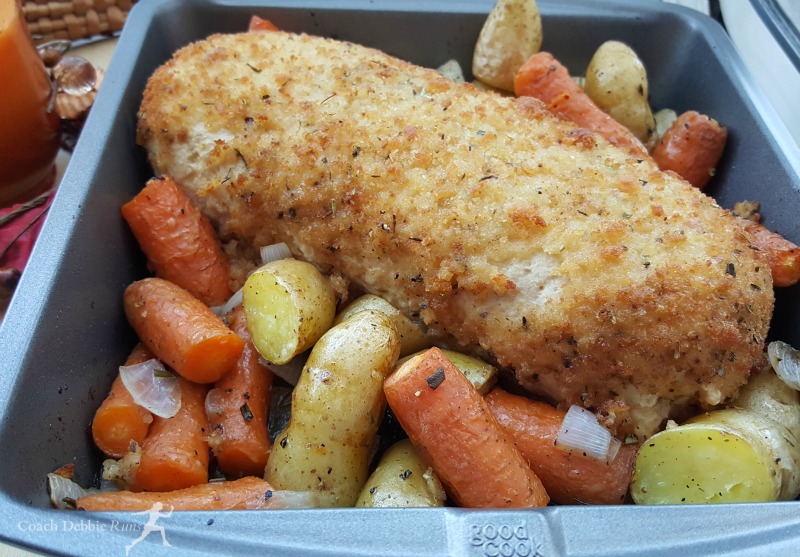 I'll also be bringing my famous (in my own mind) vegan pumpkin maple pie. Though I'm pretty sure I'd better make two because I know that it is always popular. People don't stop and say, "hey! That's a vegan pie!" Nope, they just gobble it down because it's so good.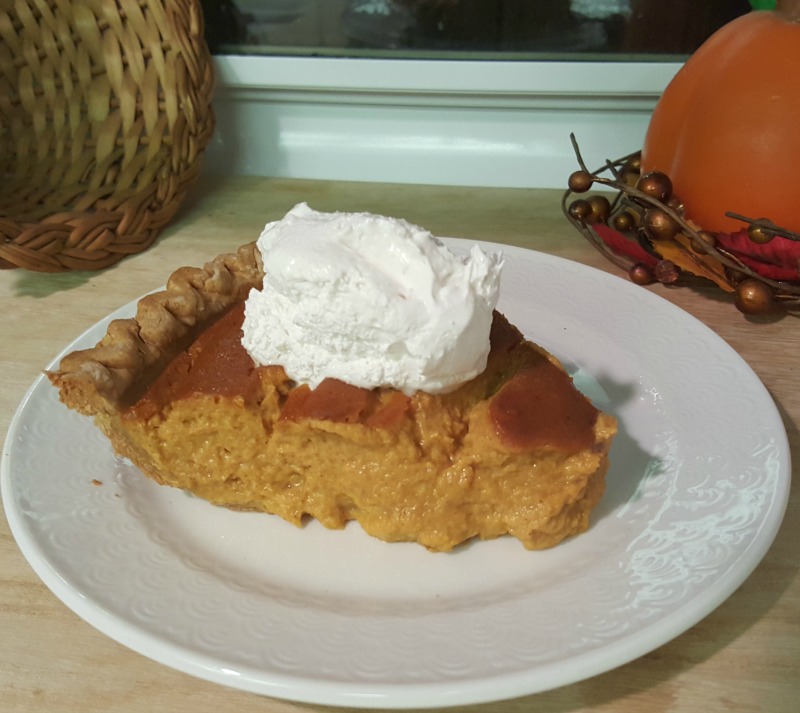 Gardein Holiday Roast with Fingerling Potatoes and Baby Carrots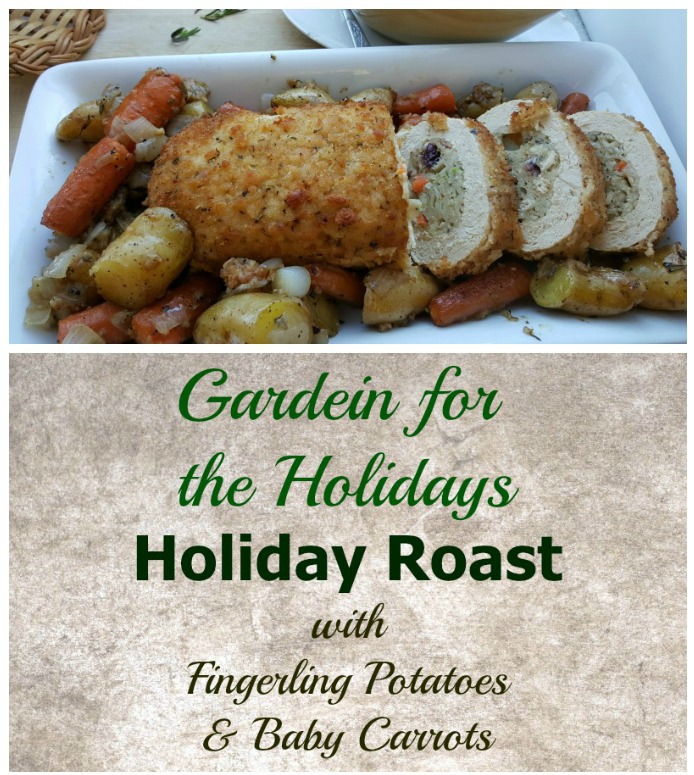 Gardein Holiday Roast with Fingerling Potatoes and Baby Carrots
Ingredients
1 lb baby carrots, cut in half
1 lb fingerling potatoes, cut in half
½ cup onions, chopped into large pieces
1 tablespoon olive oil
salt and pepper to taste
1 tablespoon fresh rosemary, chopped
¼ cup vegetable broth
Instructions
Preheat oven to 425
Place the Holiday Roast in a lightly greased roasting pan and cover with foil.
While the roast is cooking, toss the vegetables together with the oil and seasonings.
After 30 minutes, add the vegetables to the pan and pour the broth over them. Replace the foil and roast for 30 more minutes.
Increase the oven temperature to 450. Remove the foil and roast for 15 more minutes until the roast is a golden brown.
Remove from the oven. Allow to cool a few minutes, then slice and serve with the vegetables.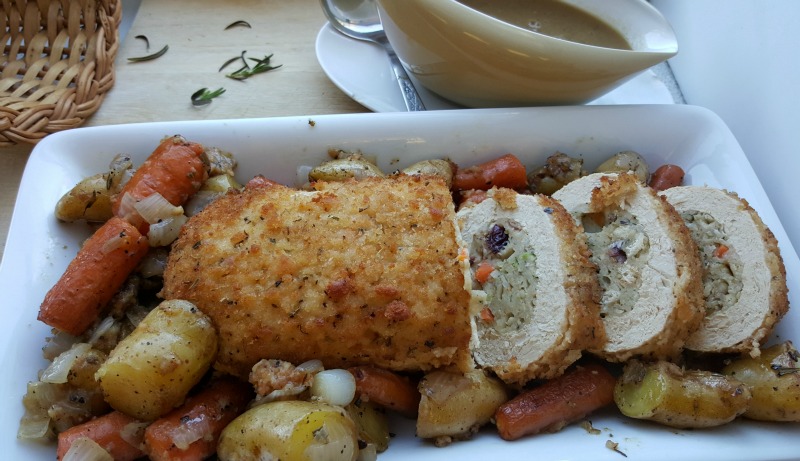 Pumpkin Maple Pie: It's Vegan!

Vegan Pumpkin Maple Pie
Ingredients
¾ lb. silken tofu
1 15 oz. can pumpkin purée
1 teaspoon cinnamon
½ teaspoon nutmeg
½ teaspoon salt
2 tablespoons maple syrup
½ cup brown sugar
1 tablespoon molasses
¼ cup sunflower oil
1 pre-made vegan pie crust
Instructions
Combine all the ingredients except the pie crust in a blender or food processor. Blend until creamy. Pour into pie crust. Bake at 425 for 15 minutes and 350 for 45 minutes.
Chill and serve with vegan whipped cream or ice cream.
I have a few other dishes that I plan to bring with me. I found these on the Gardein website and they sound amazing! Seriously, check them out.
Butternut Squash and Cranberry Quinoa Salad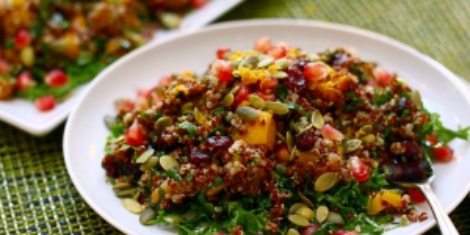 Sweet Potato Streusel Casserole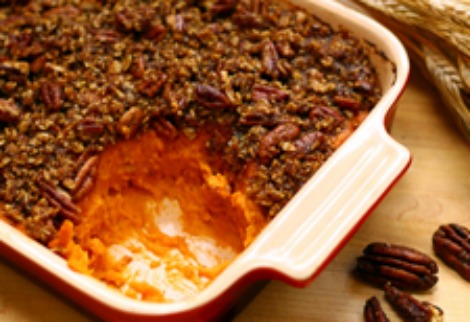 Brussels Sprouts with Cranberries and Pecans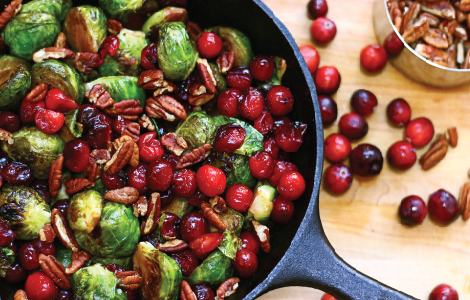 The best part of bringing all this delicious food to someone elses house? No dishes to wash!
Which of these holiday dishes would you like to try? What are your Thanksgiving plans? Will you do a Turkey Trot? Who ends of doing all the dishes?
---
My weekly linkups! Please stop by and check out all of the great recipes, workouts, and information that all these awesome bloggers share every week!
Sunday Blog Hop with Jenn
Meatless Monday with Tina and Deborah
Meatless Monday with Annmarie 
Inspire Me Monday with Janice
Anything Goes with Marilyn
Bonnie, the Pin Junkie
Tip Tuesday with Debbie in Shape
Wild Workout Wednesday with Annmarie, Michelle, Sarah, and Angelena Marie
Wednesday Wisdom with Nanna's Wisdom
The Blog Booster Party with Kathleen
Friday Fitness with Jill