TGIF and Happy Friday Favorites! I just want to pop in and share a few fun and fabulous things with you during this busy pre-holiday week.
Friday Favorites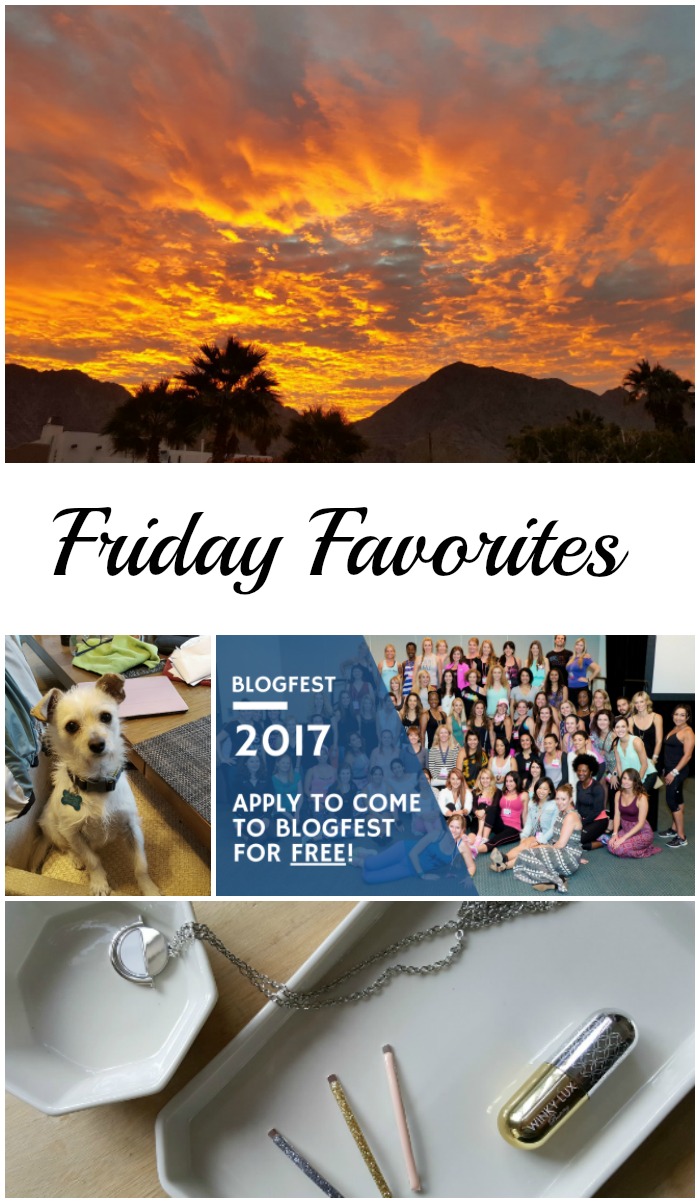 Blogfest 2017
It's time to start planning conferences and conventions for the upcoming year and if you're a health and fitness blogger here's one to put on the top of your list! Blogfest will be celebrating its fourth year and it's going to be awesome! It's happening July 20-23 in Las Vegas, baby! The first two days are the actual Blogfest conference, then the participants can stay to participate in the last two days of the IDEA World Fitness Convention!
Even better…it's free! You do still need to apply, because this is such an awesome opportunity the organizers need to know that you are serious about attending. Just fill out the application and let them know why you want to come, what you hope to learn, and your biggest blogging related challenges! Then I'll see you in Vegas in July!
Read about my Blogfest 2016 Adventures!
RaesWear
A while back, I was sent a pair of RaesWear capris to try out. RaesWear was created by Leigh Cockram in 2012 when she got tired of not having a place to safely secure her phone, ID, cash and hotel key when traveling out of town.
She came up with the idea of creating a pant with a pocket built into the waistband. And RaesWear was born. They offer a variety of skirts, tights, and compression wear, but I chose the capri to try out.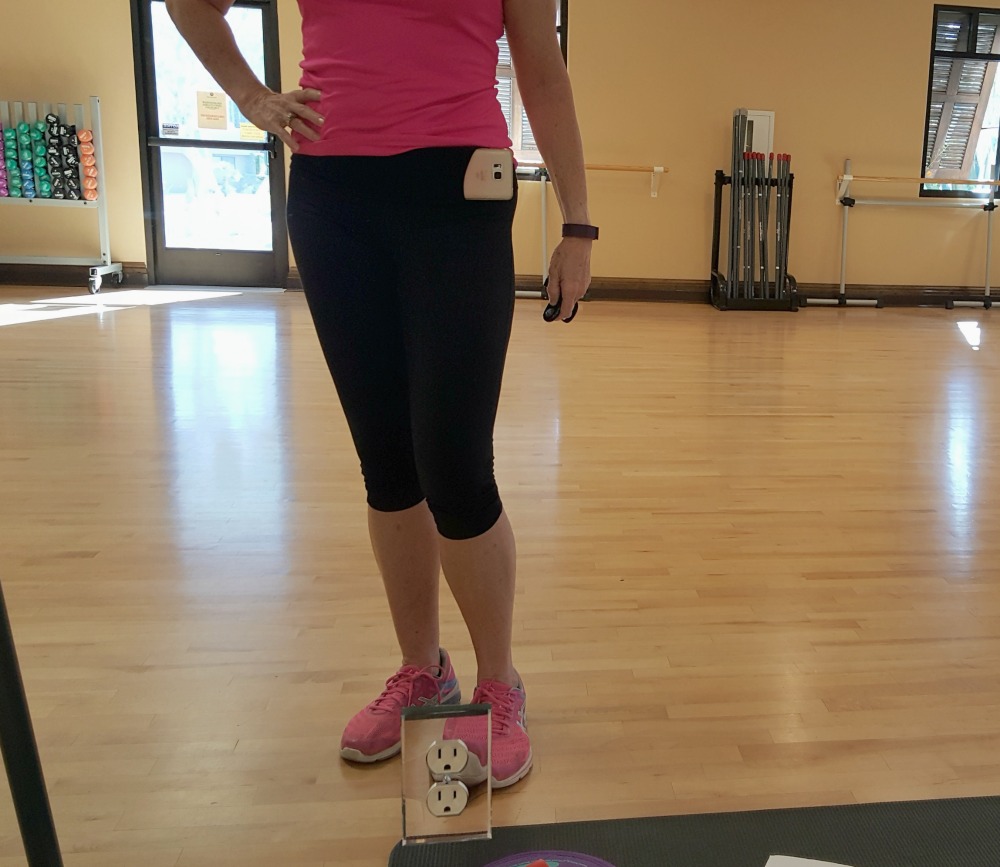 The wide waistband reaches just a little below my navel and is really comfortable. The pocket is plenty roomy enough for my big Note 5 with room to spare. The waistband pocket goes all the way around and has two openings, so there is room for other items, like a small change purse or ID, so it's easy to carry what you need and remain hands free.
The polyester/spandex material is comfortable and sweat wicking, so these capris can be used for working out or running. I also have been wearing them to work (I work in a gym, so that's acceptable dress code!) and it's so handy to have somewhere to stash my phone, key, etc.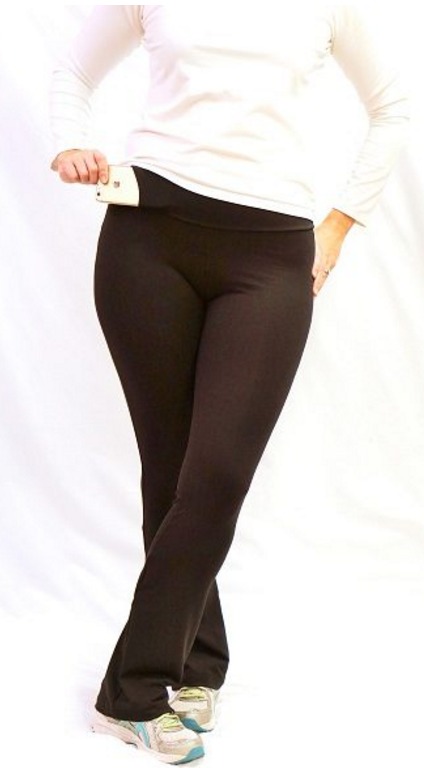 The RaesWear pant would be perfect not only for working out, but for the purpose it was originally intended: travel. The waistband pocket is a great place to carry your important items so you can skip carrying the purse. Much more comfortable and safer!
December Popsugar Must Have Box
I just received my December Popsugar Must Have Box yesterday and I could hardly restrain myself from tearing it open. I have received the box for the last few months to try out and share with my readers, and each one seems a little more exciting than the last. I knew December would bring great things.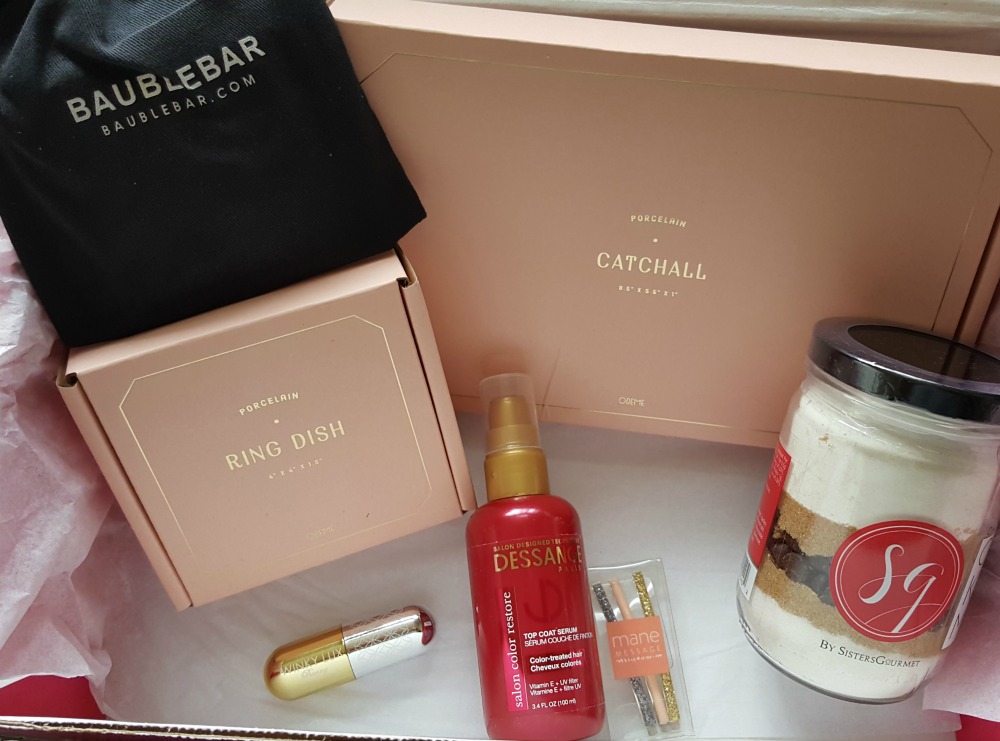 And it did! Here's the December Popsugar Must Have Box!
This little matching Odeme porcelain catchall and ring dish (retail $67 for the pair) are so cute! And really perfect for me since I tend to just throw my jewelry on the countertop!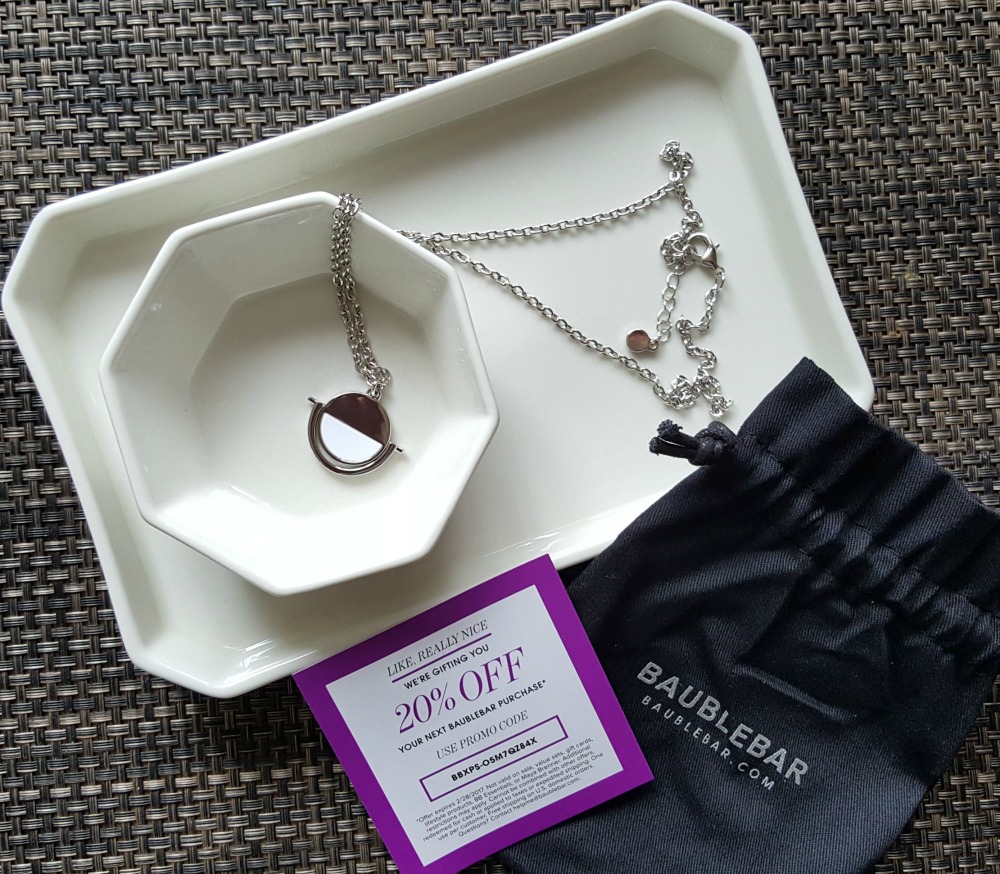 I love this Snowfall Pendant from Baublebar! (retail $28) It is elegant enough to wear to a party, or casual enough to wear with a sweater. You choose!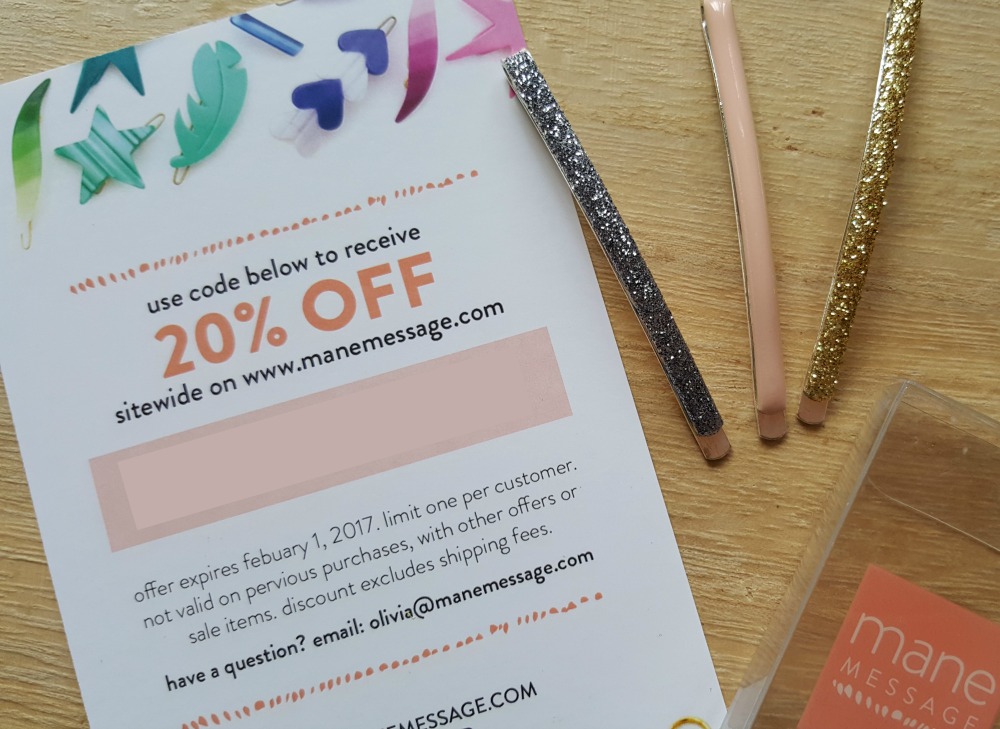 These pretty Date Night Bobby Pins from Mane Message (retail $10) are so sparkly and pretty! I'm pretty sure I'll plan my new years' eve outfit around them!
They call this color "Bunny," but this Lip Pill lipstick from Winky Lux (retail $14) is really more a cranberry shade, which works great with my coloring. It's made from cruelty-free ingredients which puts it on the top of my list!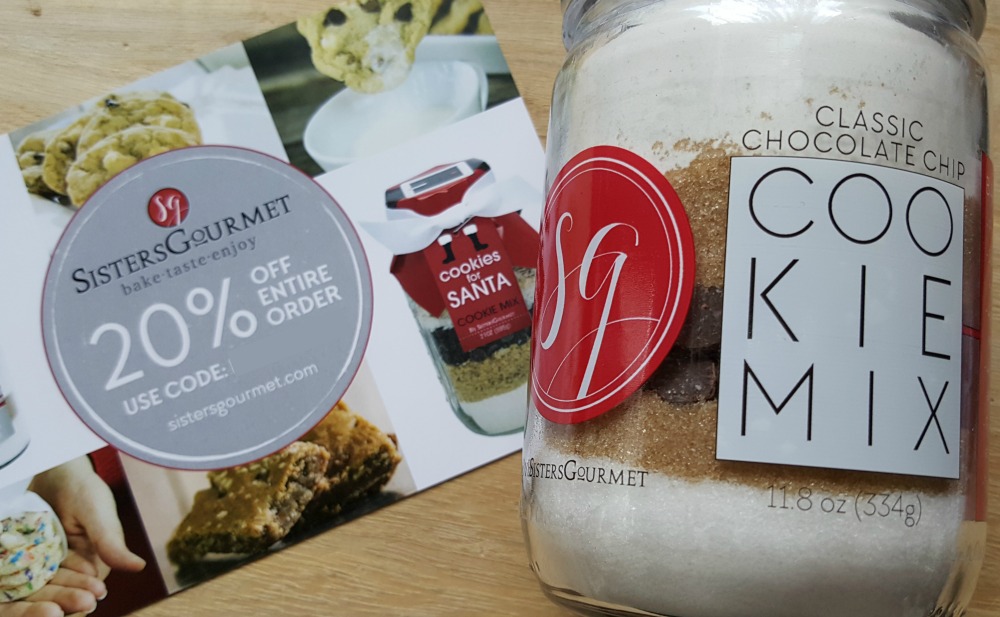 Fresh baked chocolate chip cookies in minutes? Sign me up! With this Baker's Dozen Classic Chocolate Chip Cookie Mix from Sisters' Gourmet (retail $6.99), you just add eggs and butter (or in my case, egg substitute and vegan butter) and bake!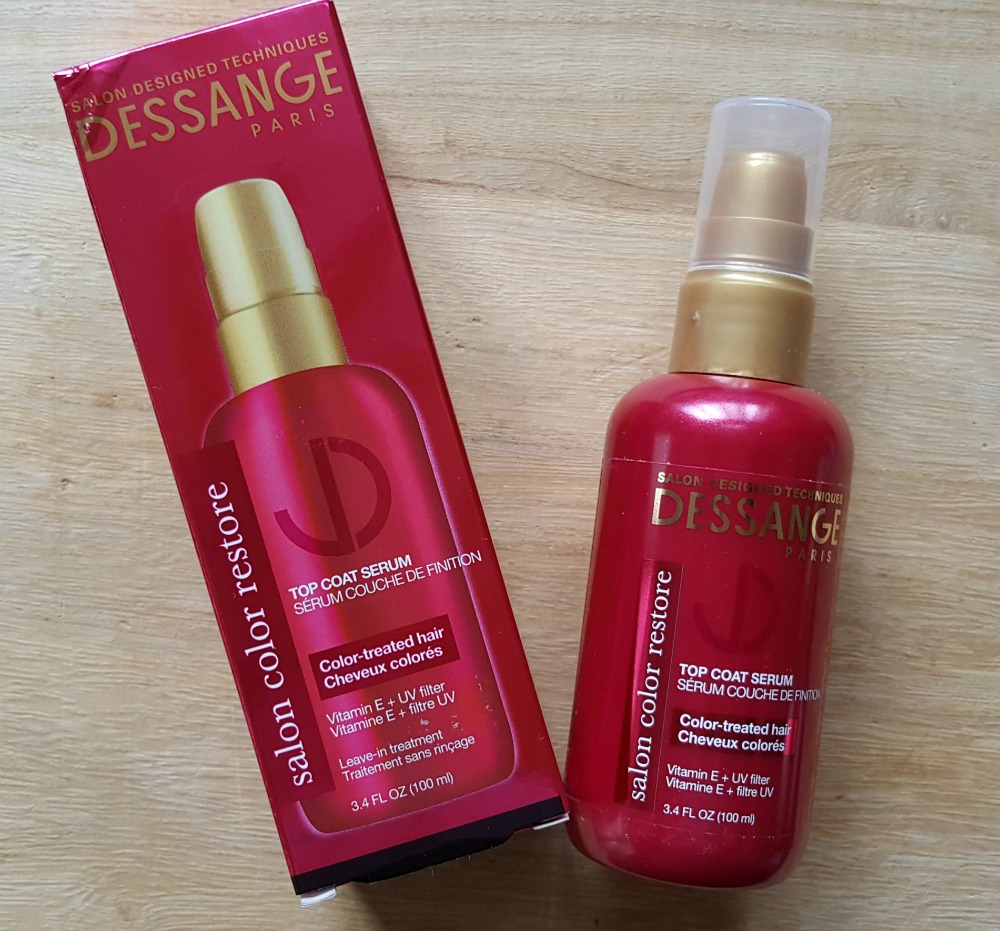 Finally, though I haven't yet tried this Color Restore Color Protecting Top Coat Serum from Dessange (retail $11.99 at Target), I'm excited because I know it's going to make my hair shine and look radiant all day long!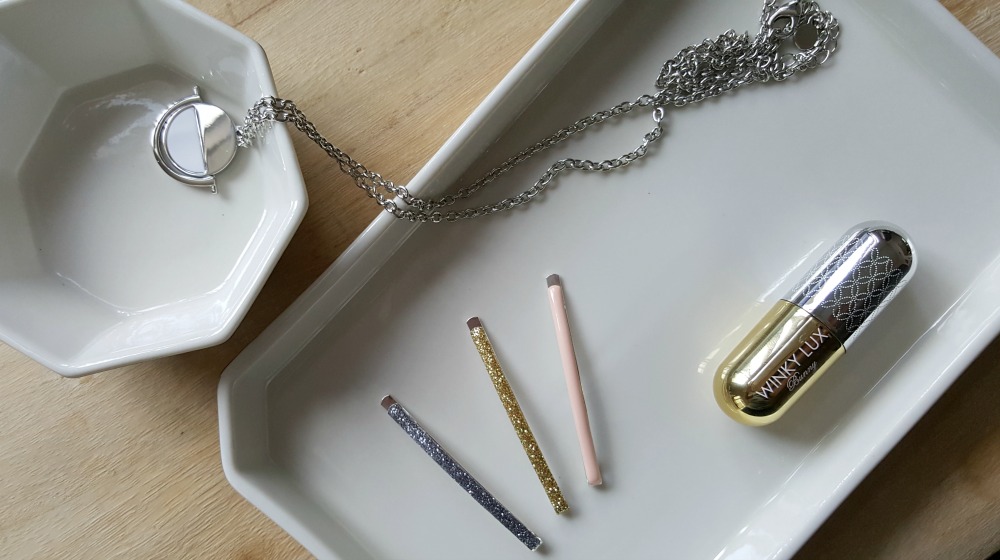 There you have it! Over $150 in goodies! You can order your own and save $5 on your first purchase with the code SHOP5!
Dolly and Raleigh Update
A few of you have asked about Dolly and Raleigh, the two dogs we rescued last month. First off, yes, they are still here. And it looks like they'll be staying. Alan and I have a record as Foster Failures, and fostering these two was no different.
Dolly fit in almost immediately. She's cuddly and oh so sweet. She loves to snuggle and she has this very cute way of standing on her hind legs and pawing the air when she's excited to see us. The only difficulty has been on the walk. I'm not sure if either of them had been on a leash before.
Dolly's thing is that if she feels any kind of a pull on her leash she stops. Dead. Digs in so that I'd have to drag her if I want her to move. I end up carrying her for a few feet, putting her down, and trying to vocally encourage her to walk with us. It makes for long walks (time-wise).
Raleigh on the other hand, took a week or so to calm down, settle in, and stop being scared. Remember that he was the one that was out for two nights by himself, who we finally lured with hot dogs into the trap. So he had some reason to be scared.
Fast forward a couple weeks and he is a completely different dog. So sweet and playful, he loves to cuddle and play, and has definitely taken over some of the other dogs' lap time! We had him neutered a couple weeks ago, and he already seems to have calmed down a little.
Raleigh does much better than Dolly on the walk, but I do need to be careful if I swing my leg over the dogs (trying to untangle myself from five leashes). They both cringe a little, leaving me to wonder if they were subject to some kind of abuse in their old life.
In any case, so more of any kind of abuse in their lives now. They are settling in and fitting nicely into the pack. And they're small, so what are two more?
Christmas Weekend
Christmas can get a little complicated when you have two people (Alan and me) who have adult children, who also have their own families and obligations. So, we solve part of it by celebrating with my side of the family early. Meaning tomorrow we'll be heading to Murietta to visit my son and his family, along with my other son and his family, and my niece.
Samuel is four now, so this Christmas will be especially fun. Emma is about 16 months, so she will probably love to open the gifts and play with the wrapping!
Whenever I travel for a holiday I try to bring my own food. Though my son will be happy to make some of his side dishes without animal products, I make it easier on them by cooking my own main dish, as well as some plant-based side dishes that everyone can enjoy.  I'm also planning on bringing my favorite, vegan Maple Pumpkin Pie! Yum!
That means that instead of writing this post I should be doing some cooking right about now! Or shopping! Or wrapping!
Finally, this sunrise from Thursday morning was so spectacular I just had to share. Seriously, no filter, just awesomeness!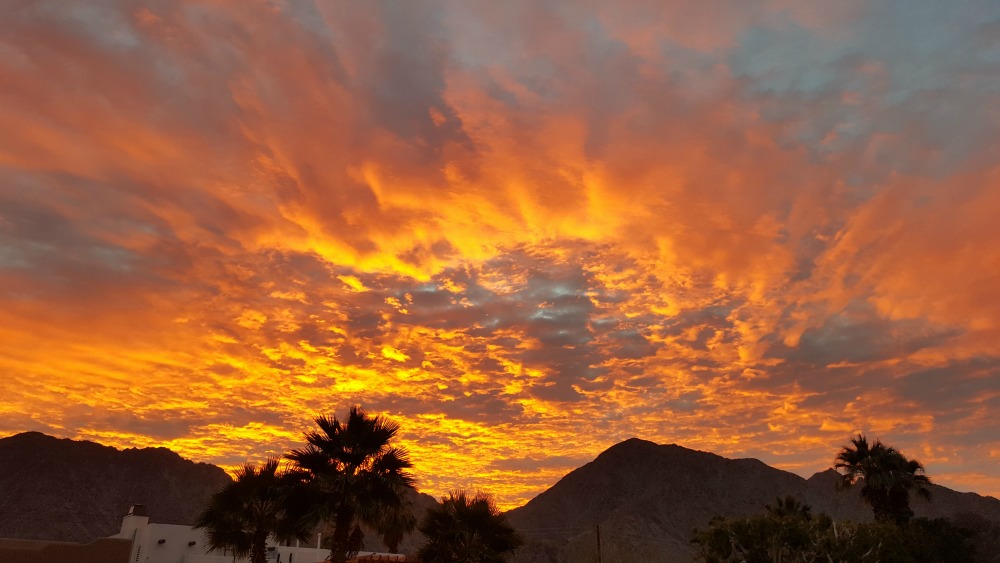 Have a fabulous pre-holiday weekend! What are you up to? Is shopping, wrapping, or cooking on your agenda?
This post contains affiliate links. If you purchase using one of my links I stand to make a few dollars. Thank you.
---
Weekly Linkups
My weekly linkups! Please stop by and check out all of the great recipes, workouts, and information that all these awesome bloggers share every week!
Meatless Monday with Sarah and Deborah
Meatless Monday with Annmarie  and Rachel
Inspire Me Monday with Janice
Anything Goes with Marilyn
Wild Workout Wednesday with Annmarie, Michelle, Jen, and Nicole
The Plant Based Potluck Party with Deborah
The Running Coaches' Corner with Rachel, Suz, Lora Marie, and Me!
Giveaway Roundup and Try Out Thursdays with Smitha
The Blogger's Pit Stop with Kathleen, Janice, Julie and Me!
Living a Life of Fitness, Health and Happiness with Jill
Friday Favorites with Heather