I hope you're having a great holiday weekend! While celebrating Independence Day on a Tuesday doesn't sound like the greatest idea, it does allow for many to create a four-day weekend, so that's always good. Since there's good chance that many of you are either hosting or heading to a holiday BBQ, I thought I'd share some of my favorite easy vegan recipes that make perfect additions to the party.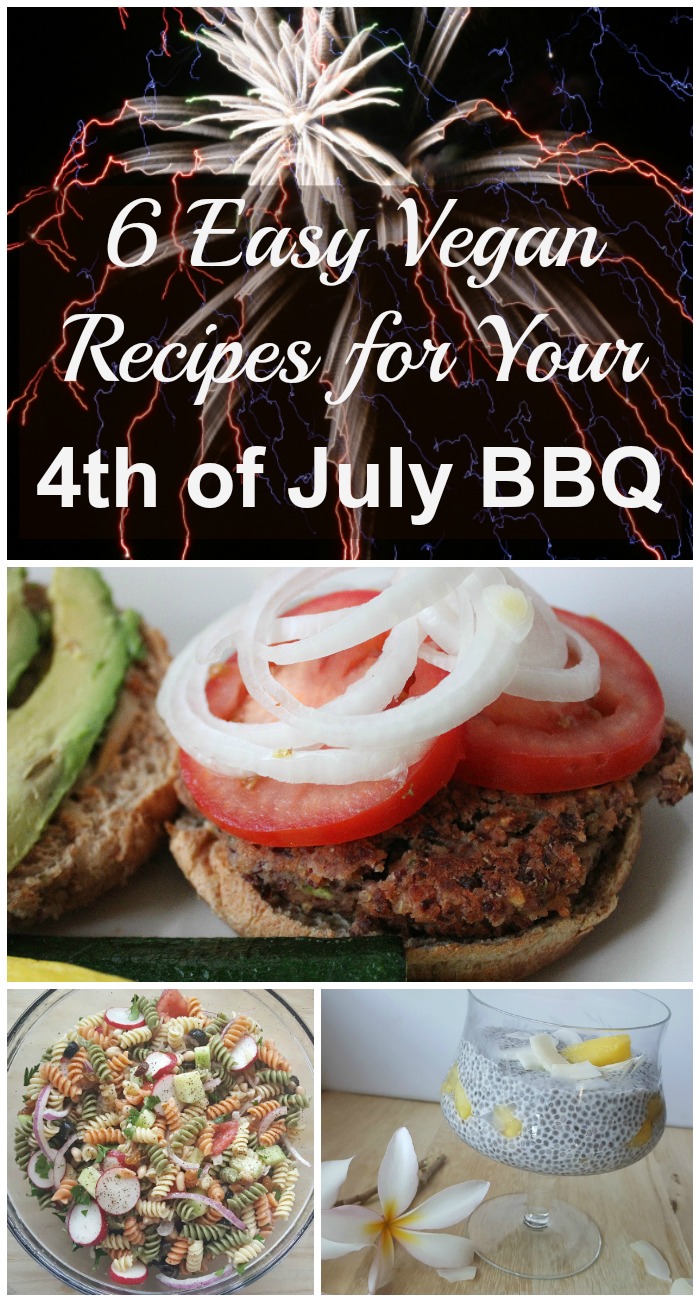 6 Easy Vegan Recipes for Your July 4th BBQ
Whether you're vegan or vegetarian yourself, or you want to please a vegetarian guest, these six easy vegan recipes are a delicious option at any barbecue and can be enjoyed by everyone at the party.
1. BBQ Kidney Bean Quinoa Burger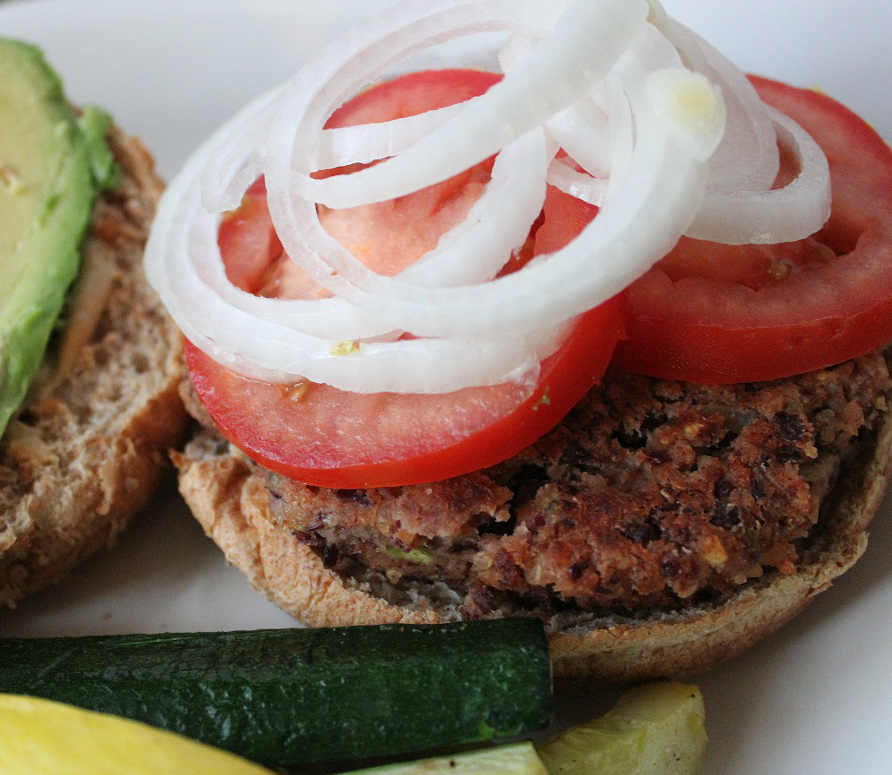 This Kidney Bean Quinoa Burger is the one I'll be bringing with us to the 4th of July party we're invited to. I always come prepared and bring enough to feed both Alan and myself, and anybody who is interested in trying something new. This easy vegan recipe is also gluten-free (when you use gluten-free bread crumbs)!
2. Tempeh Burgers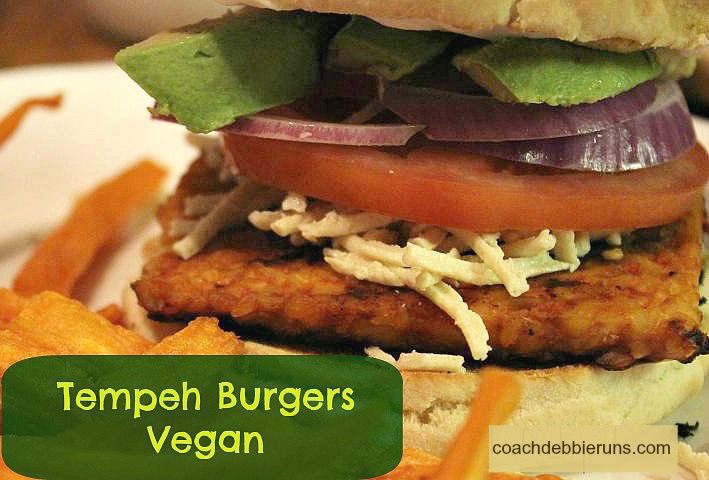 When I finally discovered the best way to prepare tempeh, this burger is the first thing that I made. Until then, I had never really been a tempeh fan, but this easy vegan recipe helped to change my mind.
3. Southwest Salad with Black Beans, Avocado & Quinoa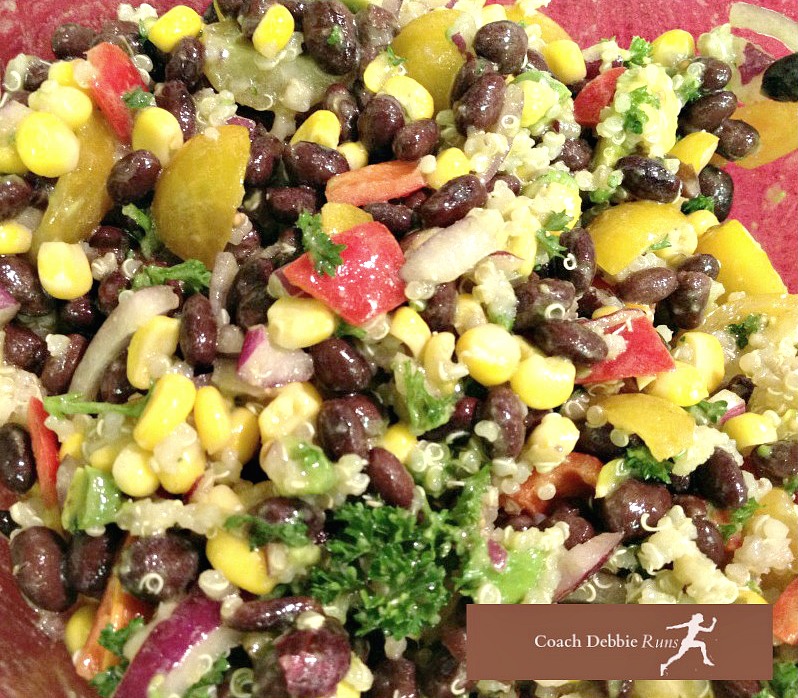 I have made many black bean salads, but adding avocado and quinoa really adds flavor and extra nutrition to this side dish.
4. Traditional (but vegan) Potato Salad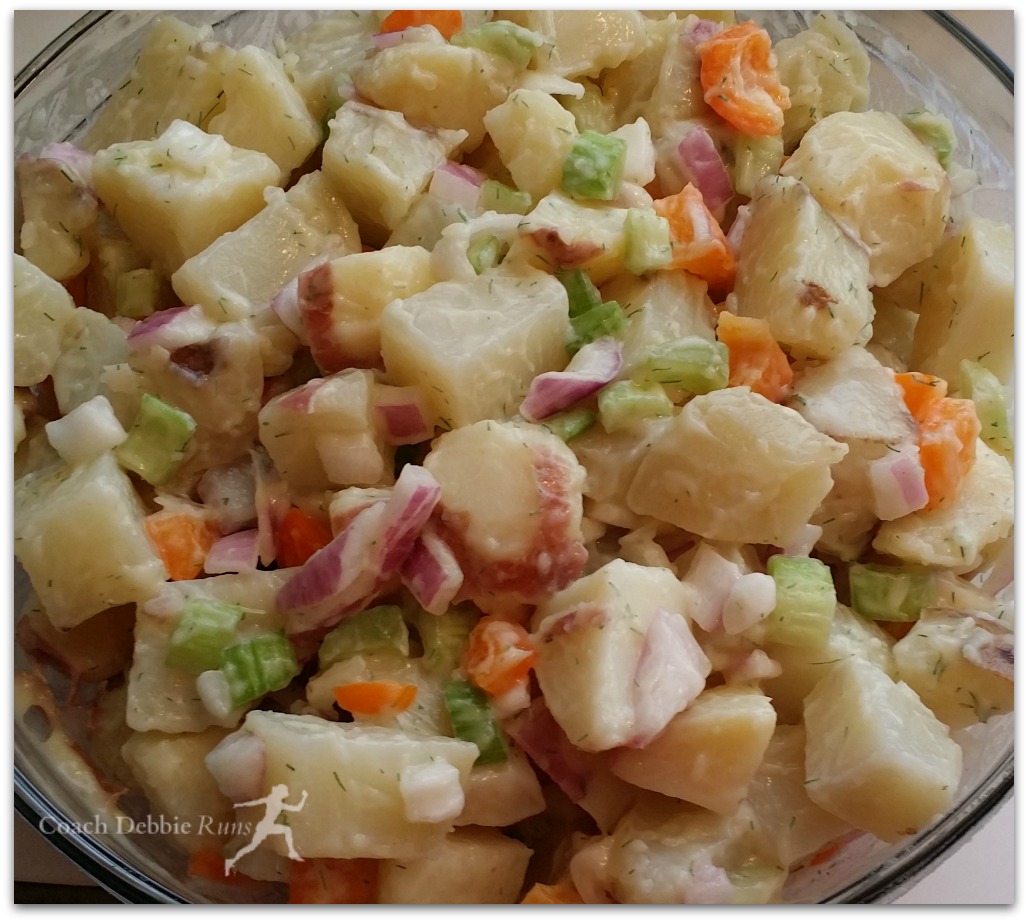 This is a traditional potato salad, one of my favorite old recipes, made vegan by simply using plant-based mayonnaise. You certainly can't tell by the taste!
5. Zesty Pasta Salad with White Beans, Raisins, and Grapefruit Vinaigrette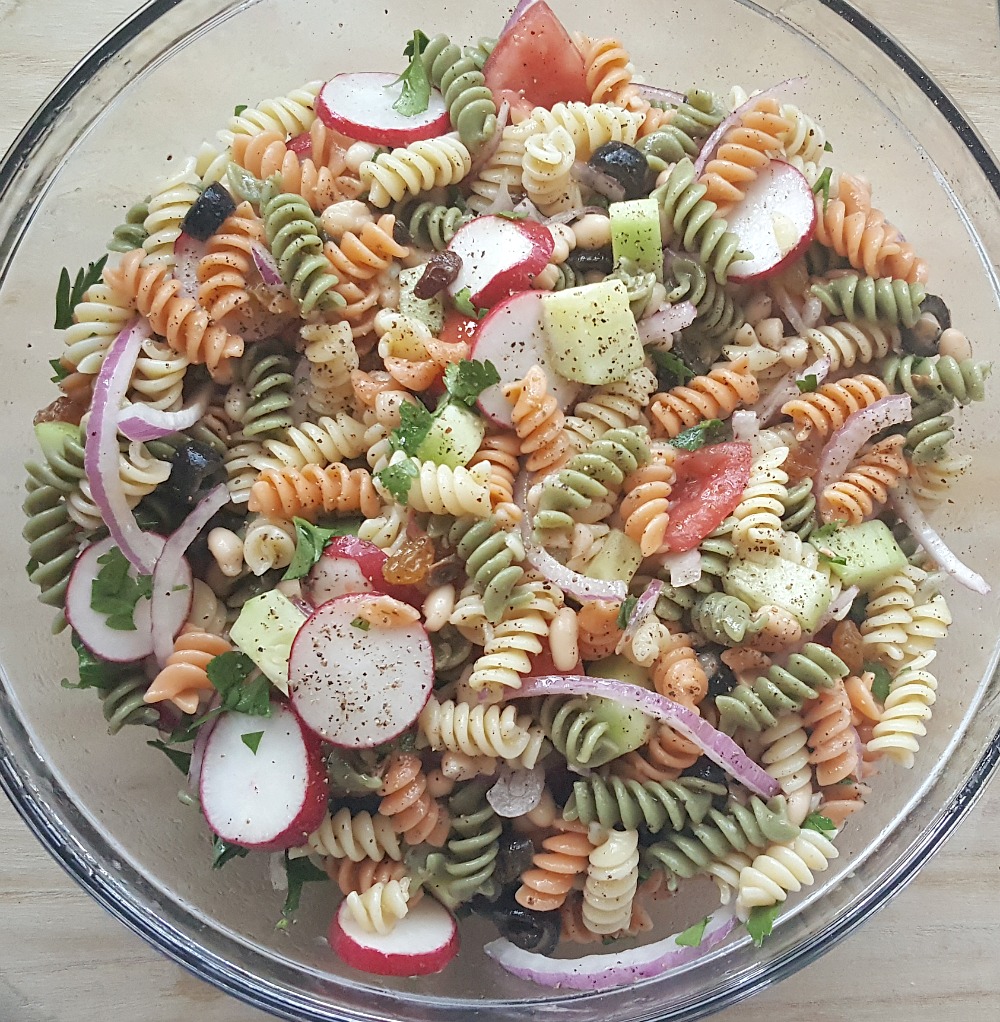 This pasta salad will be my other contribution to our Independence Day barbecue. I really love the sweet and tangy combination, and I know other people at the party will too.
6. Tropical Piña Colada Chia Pudding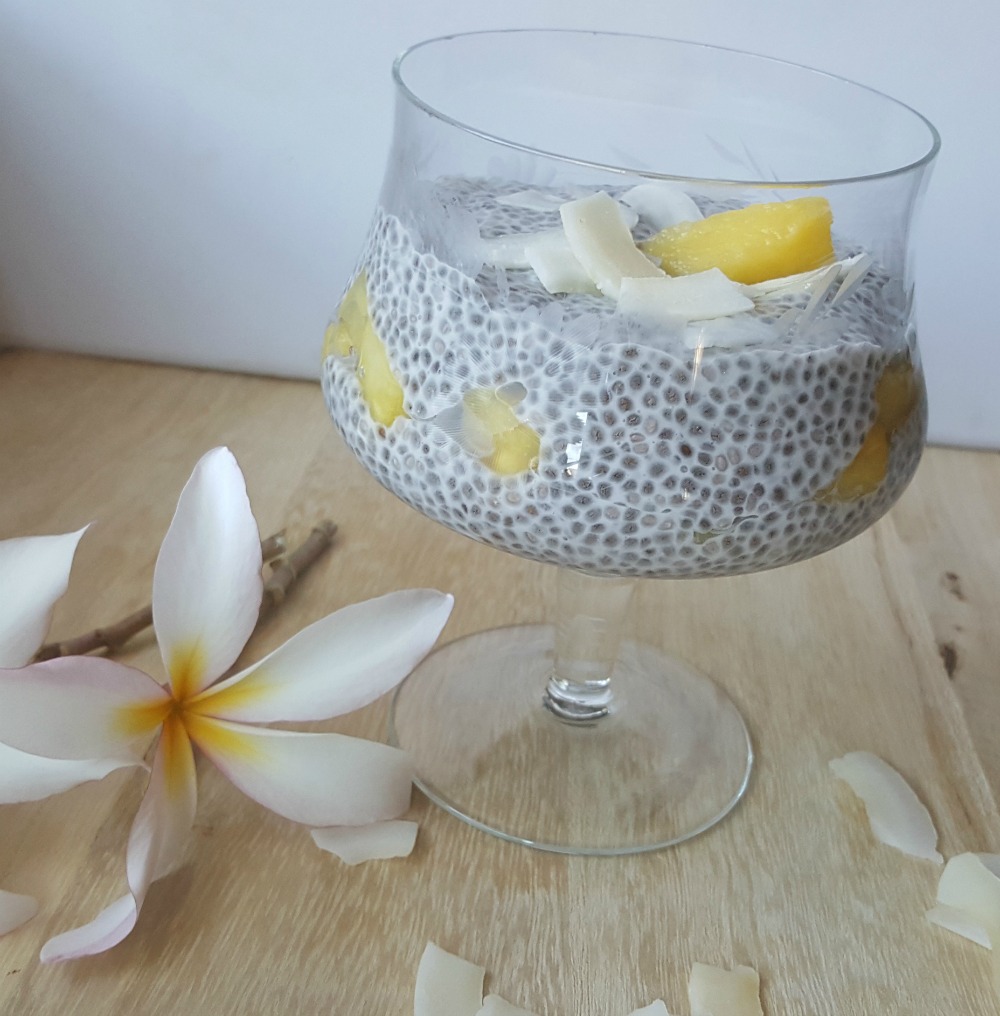 I originally created this Chia Pudding for a sponsored post, and completed the presentation by adding an Outshine Pineapple fruit bar. I kind of love dipping the bar to eat the pudding, but it also stands alone as a yummy and easy vegan dessert.
Independence Day Sales and Specials
Of course, Independence Day is all about celebrating the birth of the United States, but that doesn't mean we can't take advantage of the sales opportunities during the holiday. Here are some of my favorite companies that are having great sales right now. These include some affiliate links. If you purchase using one of these links, I make a few dollars. Thanks in advance.
Skirt Sports
You know how much I love Skirt Sports, right? I'm an ambassador and huge skirt fan. This woman-owned company, founded by triathlete Nicole DeBoom almost 13 years ago, not only has beautiful, well-made athletic clothing, it also lives up to its tagline of "Real Women Move." From the styles and sizes of the clothes to the women who model for the ads, you can see that this is a company that backs up its promises. Real women. Like me! And you!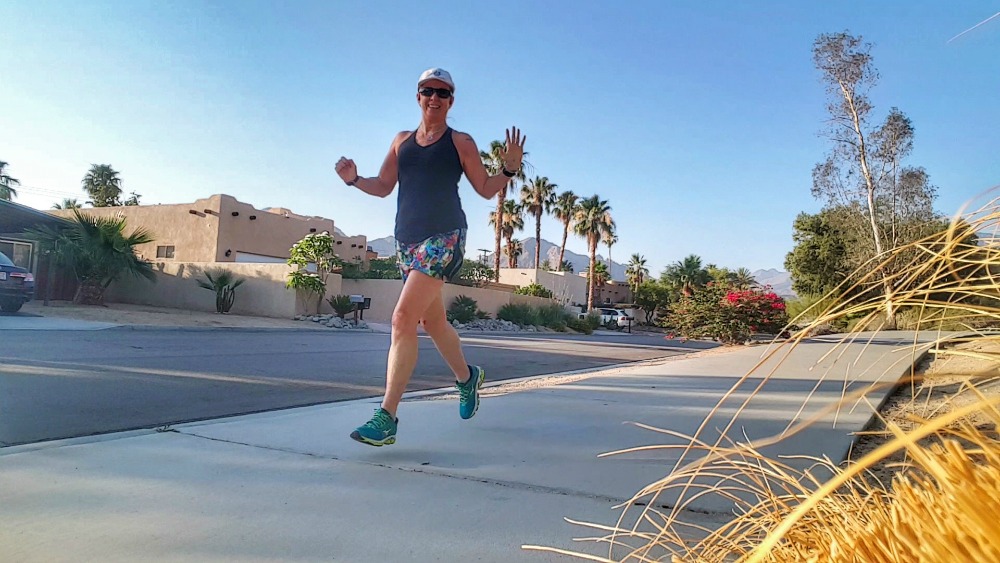 Skirt Sports is having its semi-annual sale from now through July 13. You can save up to 70% on most of this past season's styles. You really don't want to miss this sale. I know I didn't!
Road Runner Sports
I like to joke that I was one of Road Runner Sports first customers (and VIP members) way back when it was simply a catalog company with one warehouse in San Diego. That may not be exactly true, but I am definitely a long-time customer. I bought my very first pair of running shoes from Road Runner!

Anyway, they are having a great 4th of July sale that you won't want to miss. Sign up and save 20% on running shoes plus free shipping with the code PATRIOT17. The sale lasts through July 5.
Lucky Vitamin
I love this family-owned company and purchase most of my vitamins, supplements, and even doggy treats from them.  They have great prices and a wide selection every day. Their 4th of July sale is running now through Tuesday. Here are the codes to use for savings on everything at Lucky Vitamin.
$5 off $69+ with code JULY45
$10 off $99+ with code July410
$15 off $125+ with code July415
Legend Compression Wear
I love my Legend compression socks! With their background in medical compression, Legend knows exactly how much compression you need to get the most benefit from your sports compression socks and sleeves. Their motto is Right not Tight! From now through Tuesday, save 15% on all sports compression products with the code Fireworks15!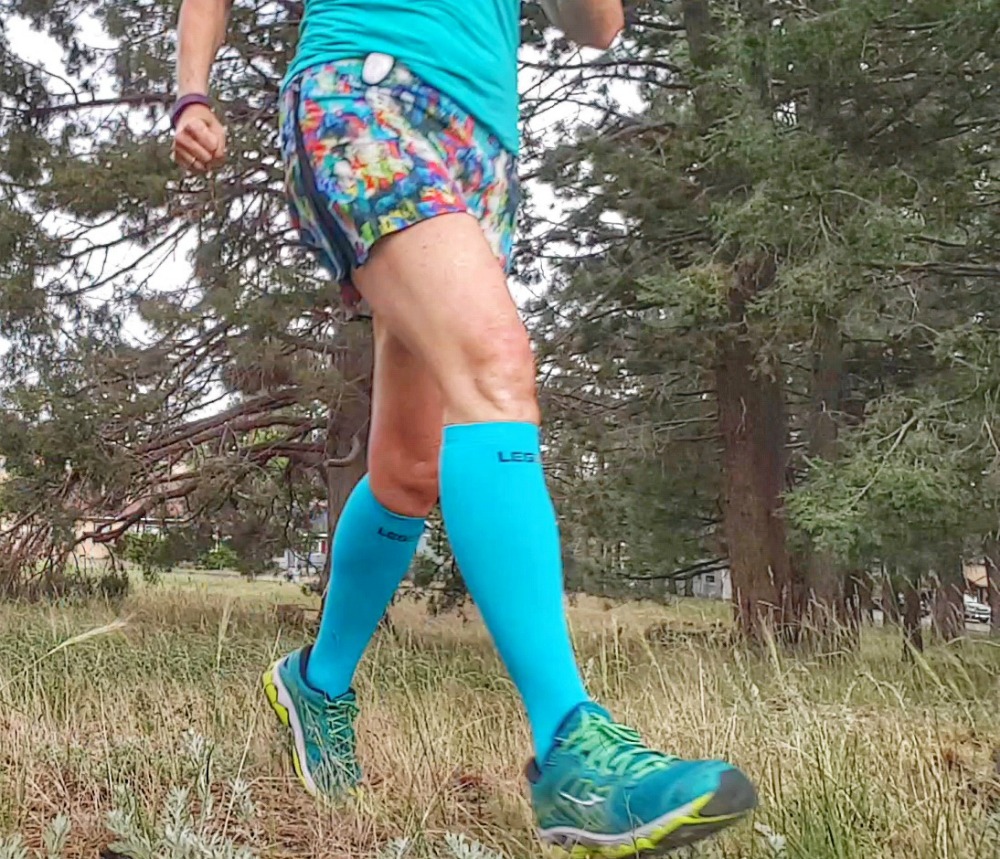 What are your plans for the holiday? Are you traveling, go to or hosting a BBQ? Running a 4th of July race? Any shopping on the agenda?
---
Weekly Linkups
My weekly linkups! Please stop by and check out all of the great recipes, workouts, and information that all these awesome bloggers share every week!
Meatless Monday with Sarah and Deborah
Meatless Monday with Annmarie  and Dixya
Tuesdays on the Run with Marcia, Erika, and Patty
Inspire Me Monday with Janice
Wild Workout Wednesday with Annmarie, Jen, and Nicole
The Plant-Based Potluck Party with Deborah
The Running Coaches' Corner with Rachel, Suz, Lora Marie, and Me!
The Blogger's Pit Stop with Kathleen, Janice, Julie, and Menaka
Friday 5 2.0 with Rachel and Lacey and Meranda