The time has come to make resolutions for 2018. While a lot of people don't care for that word, the new year is a great time to create blogging goals. They will give you a target as well as a guideline to follow as you move ahead through the year.
If you are a new blogger, or if you've never set blogging goals before, my post "You've Started a Blog. Setting Blog Goals" will give you some general guidelines to get started.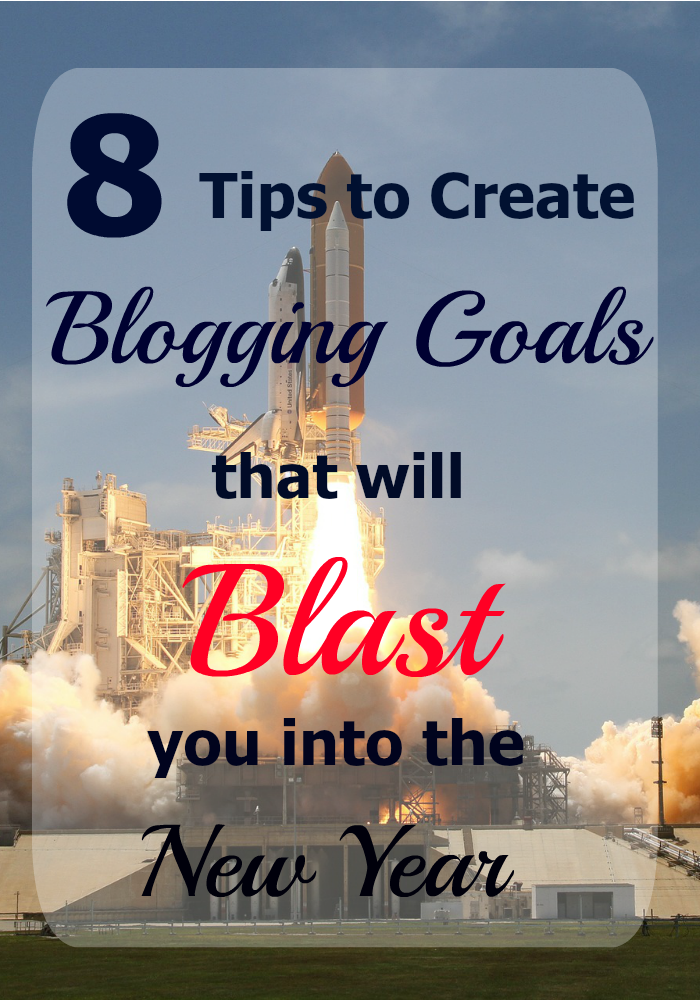 8 Tips to Create Blogging Goals that will Blast you into 2018
The tips below are the steps that I use every year to set my annual blogging goals.
Before you look forward, take some time to look back. Do a year-end review of your blog so that you can assess both your successes and failures from 2017. That is your starting point from which to create blogging goals for 2018.
Sit down with a pad of paper (or use Evernote or something similar if you're digitally inclined) and brainstorm your blogging goals ideas. Don't think about how you'll achieve them yet, or even if they're they're possible. Just write. Want to double (or triple) your traffic? Write it down. Go to blogging school? Rebrand? Make blogging your full-time job? Just write it all down.
Now go back to your list. Pick out one item and break it down. Is it achievable? What will you need to do to reach that goal? Do you need to scale it back a little? Work through your list with these parameters.
Get specific. Take your revised list. For each goal, write down your plans for how to achieve it. How long will it take? How much of your valuable time will you need to focus on this specific goal? Do you need to research, either your goal itself or your method for achievement?
Prioritize. Now put your list in order of importance. Can you focus on several items at once, or do you need to put your full attention to one item. Is it something that can be done in a measured period of time (like a photography class, rebranding, or blogging school)? Or will you need most of the year to work on it (like increasing your pageviews or your income)?
Re-prioritize. Does one goal depend upon your success with another?  For example, improving your social media presence will help you increase pageviews which will increase ad revenue.
Pare it Down. A good list has about five to eight main goals. Too many and you may find it difficult to stay on track and get it done.
Review. Take the time every quarter to review your blogging goals. Have you completed some of them? Are you taking the steps necessary to achieve the others? This will give you an opportunity to tweak or revise your list as necessary.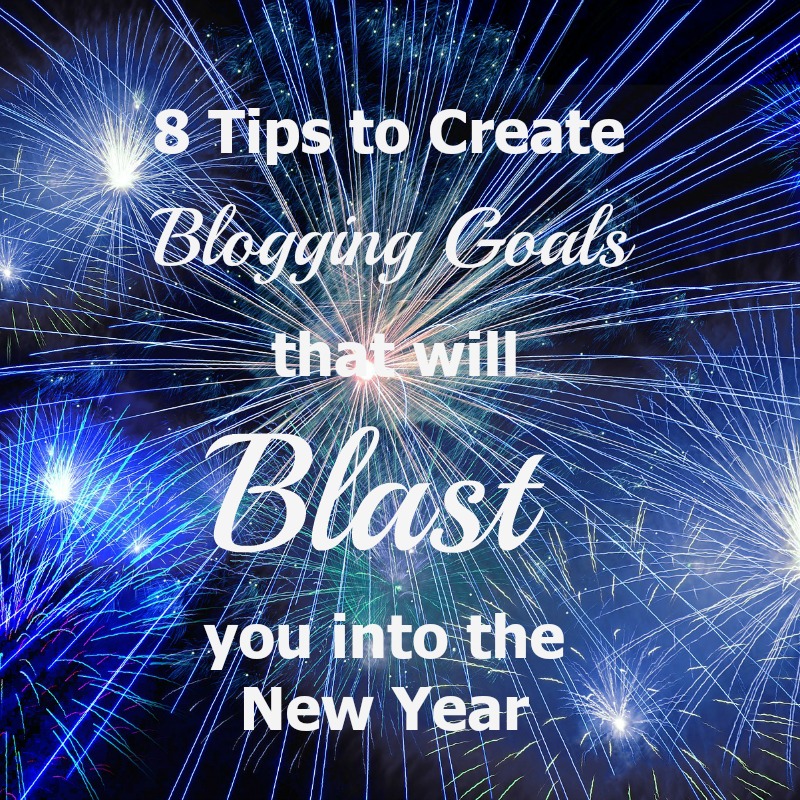 Create Blogging Goals: Example
Goal: I want to make blogging my full-time job. Is it achievable? For myself, probably not. Based on my income in 2017, it is unlikely that I will be about to earn enough in the next year to give up my personal training job. So, to scale it back a little, my revised goal might be: to increase my blogging income by 50%.
How will I achieve that blogging goal? Being specific to my own blog, I would apply for more sponsored posts. I don't do very many, and I feel I could take on a few more each month without risking the quality and intention of my blog. This is an ongoing project that will start immediately and continue through the year.
I would also improve my work with affiliate advertising. While I already take advertising, I can improve the revenue by working with my affiliates to increase sales.
I plan to join a new media program. I left one a few months ago because of the lack of control I had over the ads that were displayed. I will research and find one that will, if possible, allow me to refuse advertising for products that I do not believe in. This can be done in January.
Another one of my goals might be to create a product, possibly an ebook. While that is a separate goal, it will also be a part of my plan to increase my blogging income. It will take time and research to create, so that must be taken into consideration, but it also must be put on the front burner (because waiting until the second half of the year will reduce its income-producing potential).
I will pull up my list of blogging goals in a couple months just to make sure that I'm on track.
I hope you found these tips helpful. I will share my 2018 blogging goals with you soon. I'd love to hear some of your goals. Please share in comments!
Happy New Year! Here's to a great and successful 2018!
---
Weekly Linkups
My weekly linkups! Please stop by and check out all of the great recipes, workouts, and information that all these awesome bloggers share every week!
Meatless Monday with Sarah and Deborah
Meatless Monday with Annmarie  and Dixya
Tuesdays on the Run with Marcia, Erika, and Patty
Inspire Me Monday with Janice
Wild Workout Wednesday with Annmarie, Jen, and Nicole
The Plant-Based Potluck Party with Deborah
The Running Coaches' Corner with Rachel, Suz, Lora Marie, and Me!
Friday 5 2.0 with Rachel and Lacey and Meranda