In case you missed my Instagram post a couple days ago, I was just selected to be a 2018 Pro Compression Ambassador! This is my first year as an ambassador, and at first, I thought that I wasn't selected. I started to see my Instagram feed fill with lots of happy people, but I hadn't received any notice. It made me a little sad, because I love my Pro Compression Socks, but only for a few hours because I finally received the email the next morning. Whew!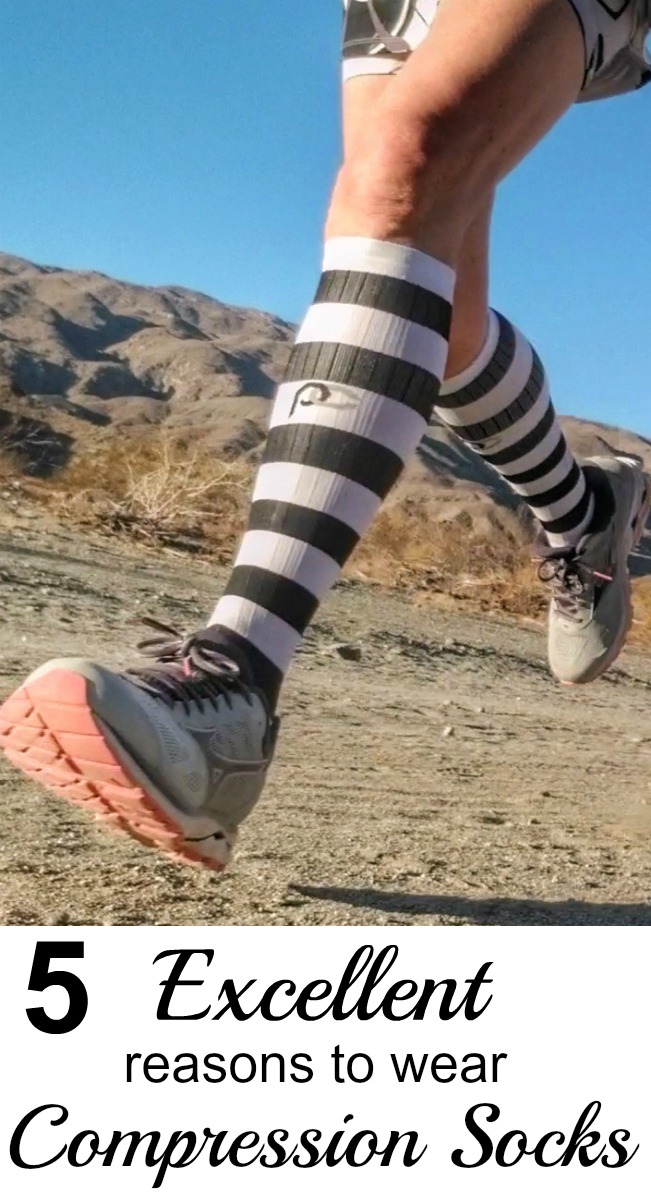 5 Excellent Reasons to Wear Compression Socks or Sleeves
Wearing compression socks has been popular for a few years. Many runners swear by them. While there are definite benefits for many conditions, including swelling and circulation disorders such as varicose veins, deep vein thrombosis, and lymphedema, and to prevent post-surgical blood clots, the question whether compression socks or sleeves help with running performance or recovery is not as certain.
That being said, runners and other athletes can certainly derive many positive benefits from wearing compression socks. Here are five of the most noteworthy.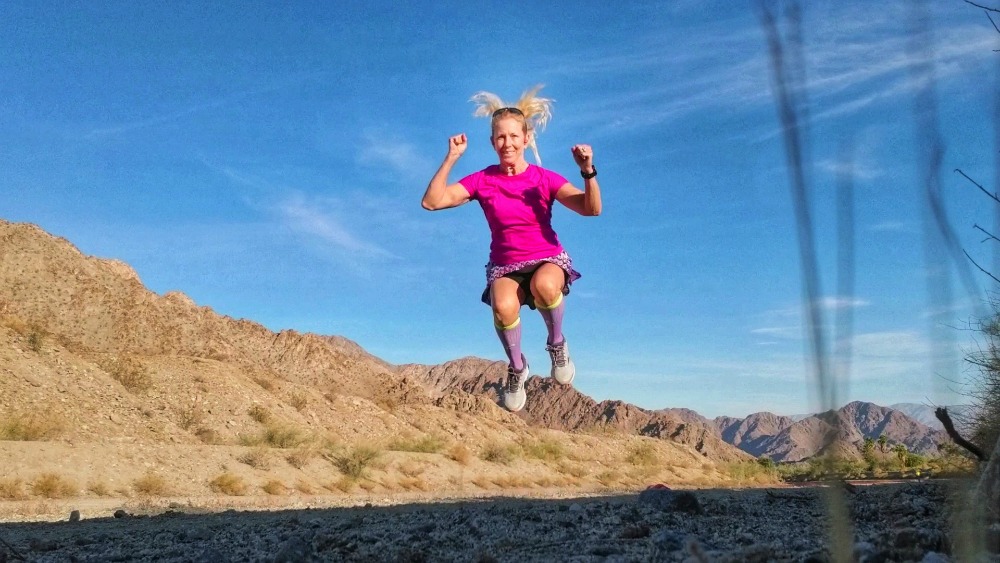 Recovery
In 2015, a controlled and randomized study was completed, and it found that following a marathon, the runners who used compression socks had better recovery compared to runners who used a placebo. Finally, solid, if not compelling evidence. Researchers did acknowledge that there could be a placebo effect caused by runners taking note of the tightness of their compression socks.
In this study, runners were measured two weeks before and two weeks after participating in a marathon by running to exhaustion on a treadmill. Time to exhaustion, maximum and average heart rates were recorded. The group who wore the compression socks had a 2.6% improvement while the placebo group had a 3.4% decrease in time to exhaustion.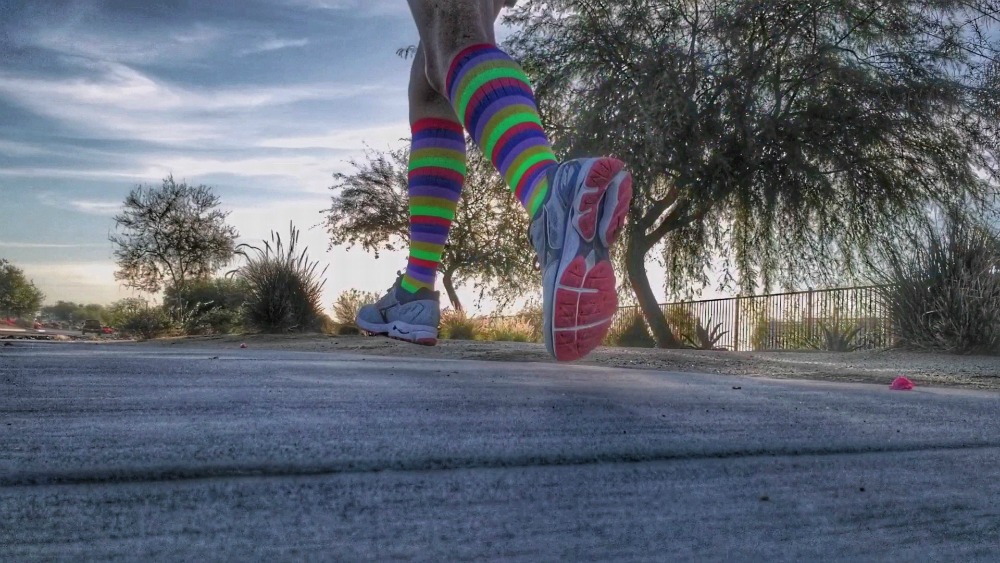 Performance
The benefit of compression socks or sleeves on performance is less clear, though one study in 2011 found that runners wearing low to medium compression maintained greater leg power following endurance exercise, though there was no difference in their performance time.
Many runners feel that compression socks are beneficial and that positive mental effect may lead to better performance. Graduated compression does help with blood circulation and there is some evidence that it can help with lactate removal during exercise, which might translate to improved performance during endurance events.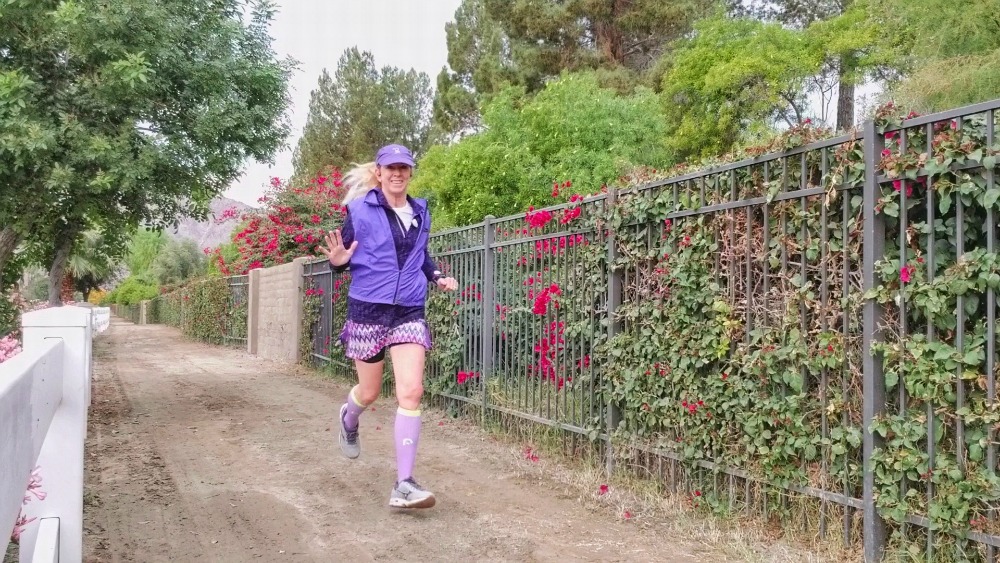 Soreness
Compression socks have been shown to increase blood flow, which will help with the dispersal of lactic acid. This can lead to less soreness after exercise, as can the extra warmth provided by the compression socks or sleeves.
Injury
Compression is part of RICE, so using compression socks as part of an injury recovery plan can certainly be beneficial for lower leg injuries such as shin splints, calf strains, and Achilles tendonitis. Increased blood flow can also help speed up recovery. Just remember that compression should be part of an injury treatment plan that should include rest, ice, elevation, as well as possible changes in lifestyle, shoes, and training.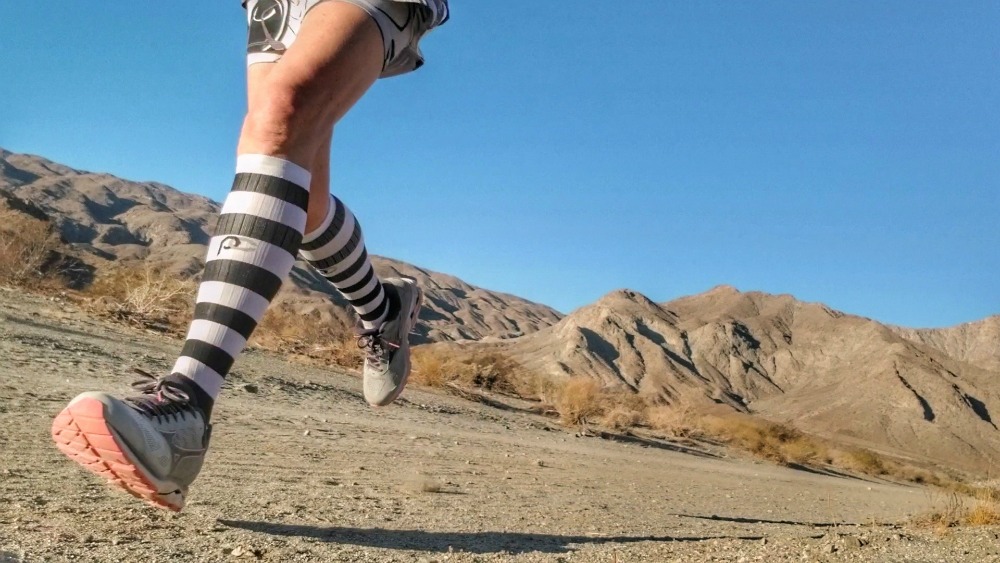 They look cool
Compression socks and sleeves come in a multitude of bright colors and patterns, so they dress up a running outfit like nothing else!
To recap, while wearing compression socks may or may not be a game changer, there is evidence that there are benefits for runners and other athletes, especially for recovery when worn for the first 48 hours following an event. As for during an endurance event, if you like them, wear them. If nothing else, you'll look cool.
A Little about Graduated Compression
Pro Compression Socks provide true graduated compression. What does that mean? Basically, that means that there is more compression at the lower part of the sock, which lessens as it gets closer to the heart. This forces the blood upward, where there is more space. So while gravity is pulling the blood down, compression is pushing the blood up. And voila! You have increased blood flow!
Do you wear compression socks or sleeves? Do you think they improve your performance or recovery?
While I am a Pro Compression Ambassador I was not compensated for writing this post.
And Now It's Time for the Running Coaches' Corner!
Loading InLinkz ...
---
Weekly Linkups
My weekly linkups! Please stop by and check out all of the great recipes, workouts, and information that all these awesome bloggers share every week!
Meatless Monday with Sarah and Deborah
Meatless Monday with Annmarie  and Dixya
Tuesdays on the Run with Marcia, Erika, and Patty
Inspire Me Monday with Janice
Wild Workout Wednesday with Annmarie, Jen, and Nicole
The Plant-Based Potluck Party with Deborah
The Running Coaches' Corner with Rachel, Suz, Lora Marie, and Me!
Friday 5 2.0 with Rachel and Lacey and Meranda