Today was the first day of Blogfest 2017! Obviously, I was very busy all day, so I wanted to drop in, share some photos and moments from the last two days, and then go to bed because I'm exhausted catch you up on all the fun. Here's the scoop from Blogfest Day One!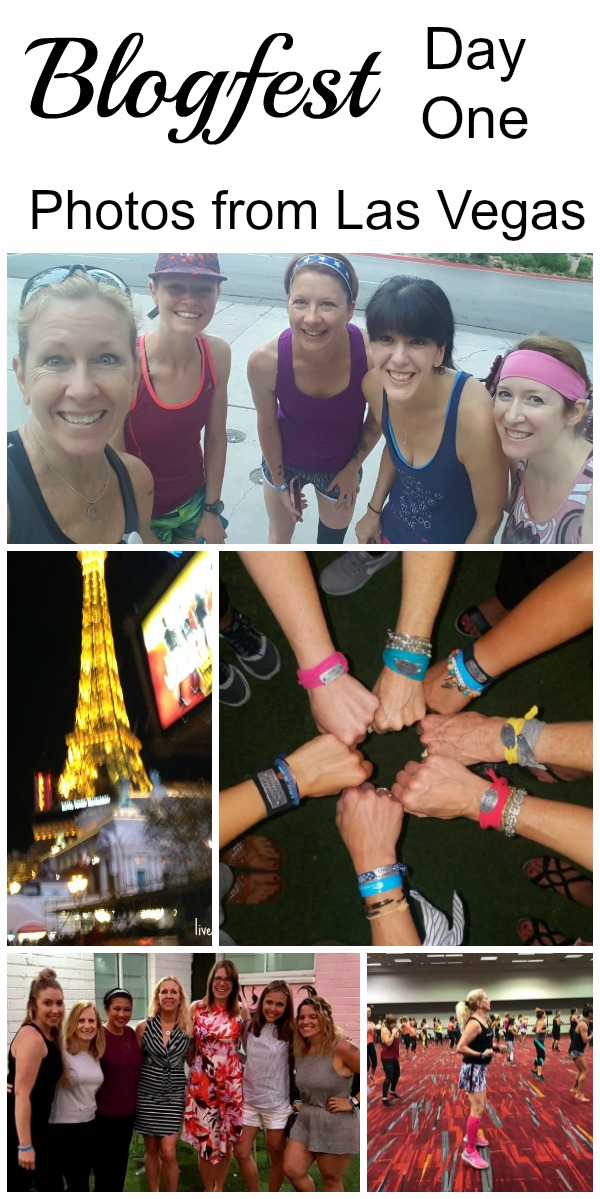 Blogfest Day One minus one
I drove in on Wednesday. It's about a four-hour drive from La Quinta, so not too bad, but not so much fun driving alone. As I entered into Nevada and got closer to Las Vegas, it started raining. I had heard that they were having flash floods (something common in my desert too), and sure enough, the land on both sides of the freeway looked like brown lakes. By the time I arrived though, the rain had tapered off and left a muggy but much cooler and cloudy day. Yes, I will take that.
I'm staying at an Airbnb about a half mile from the convention center, so after I arrived and unpacked I walked on over to registration.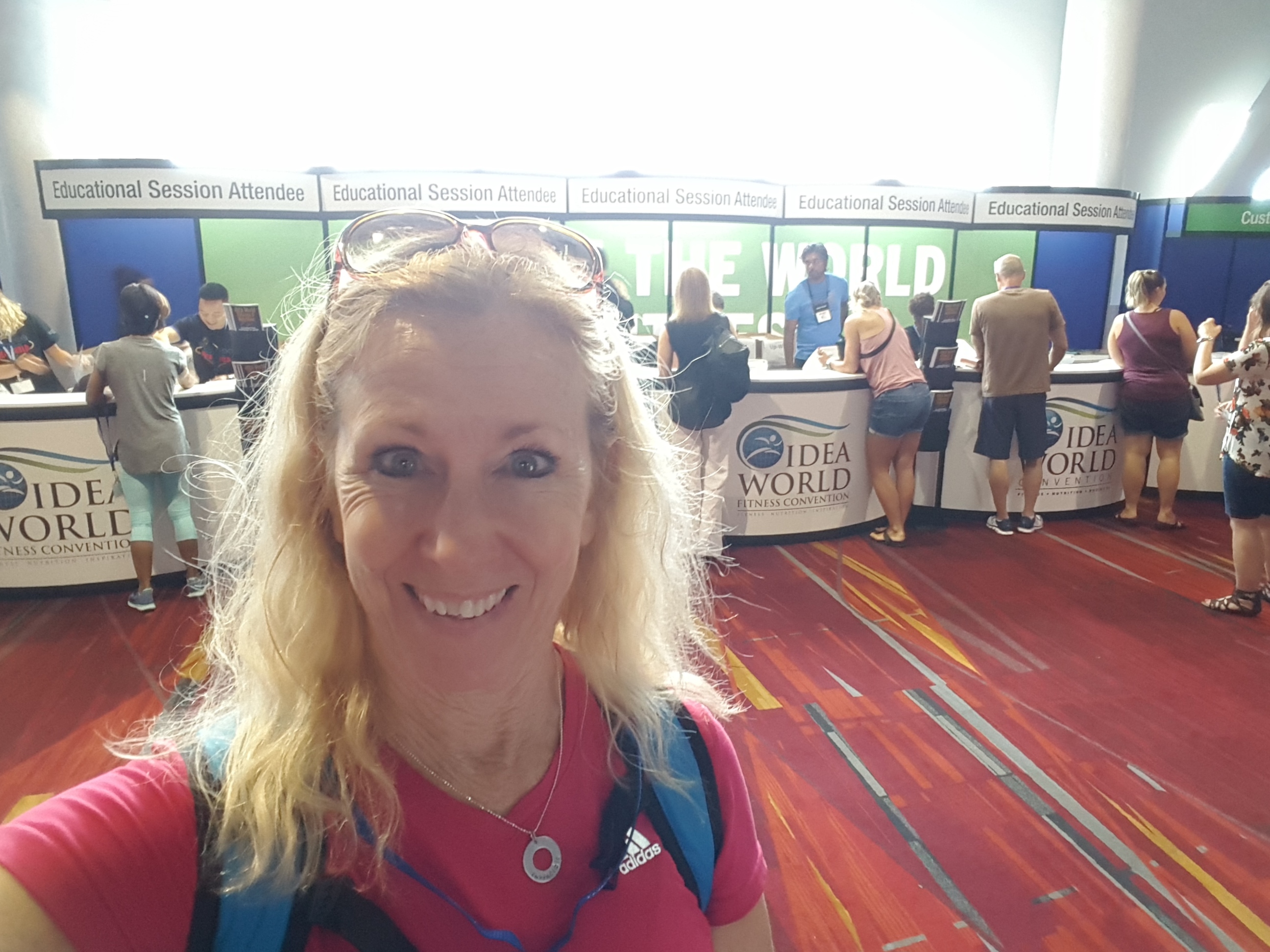 I picked up my packet, then I heard someone call my name.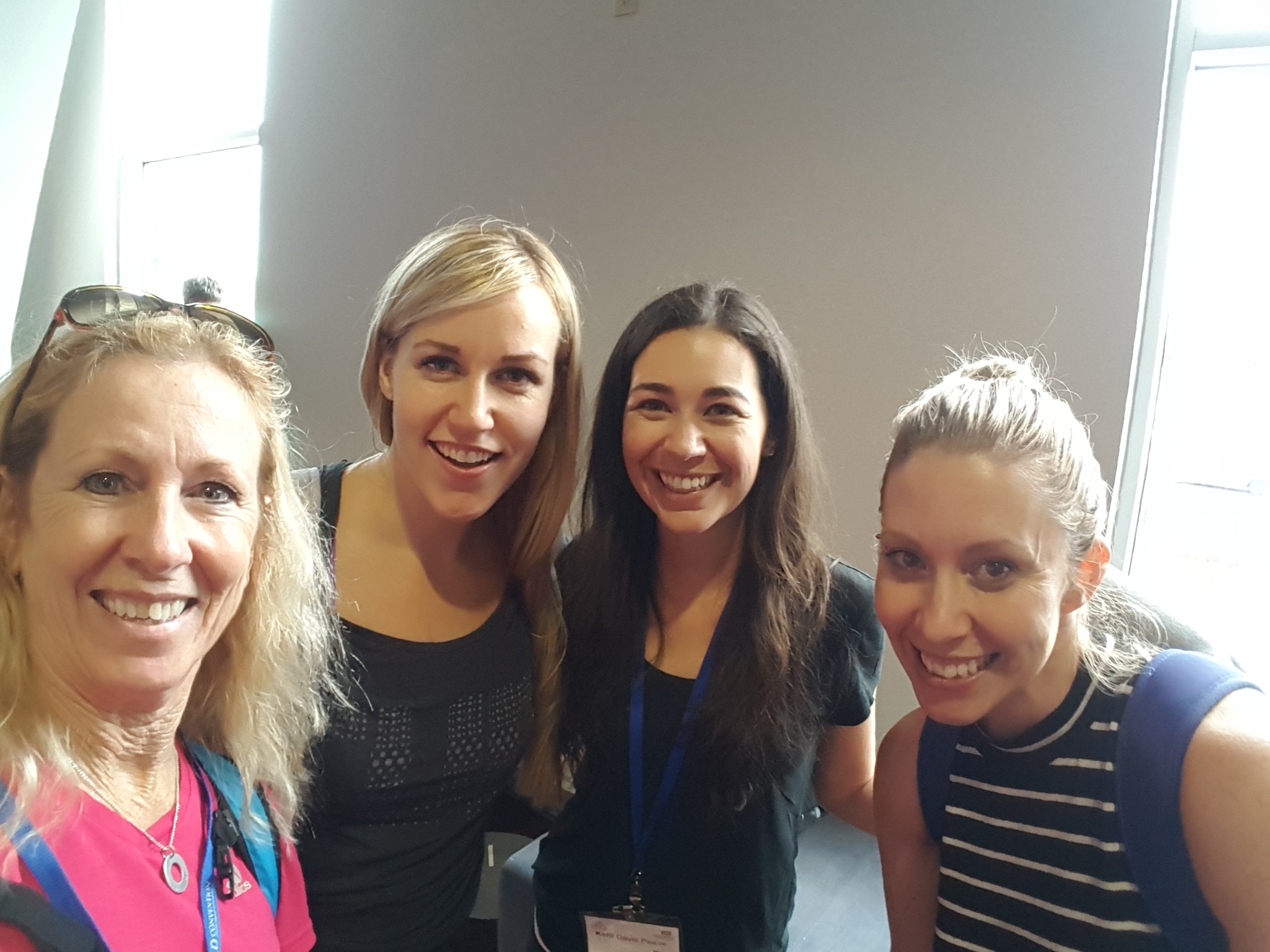 Exciting to see Sarah, Kelli, and Carleeh! Blogfest has (unofficially) begun!
I went to dinner with some of the Momentum Jewelry Ambassador crew, including Amy, who is the founder and CEO of Momentum Jewelry. It was fun to meet her, and to see Jill, Carleeh, and a few other ambassadors that I hadn't met before.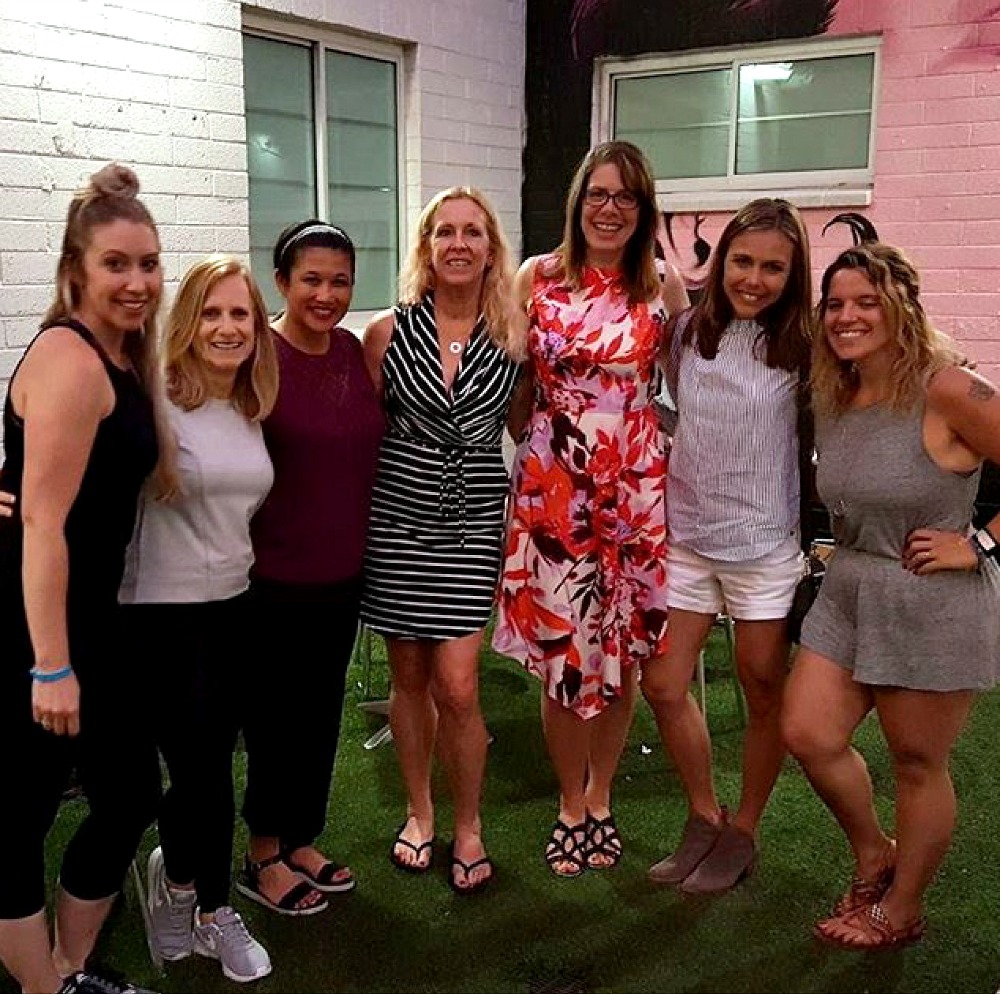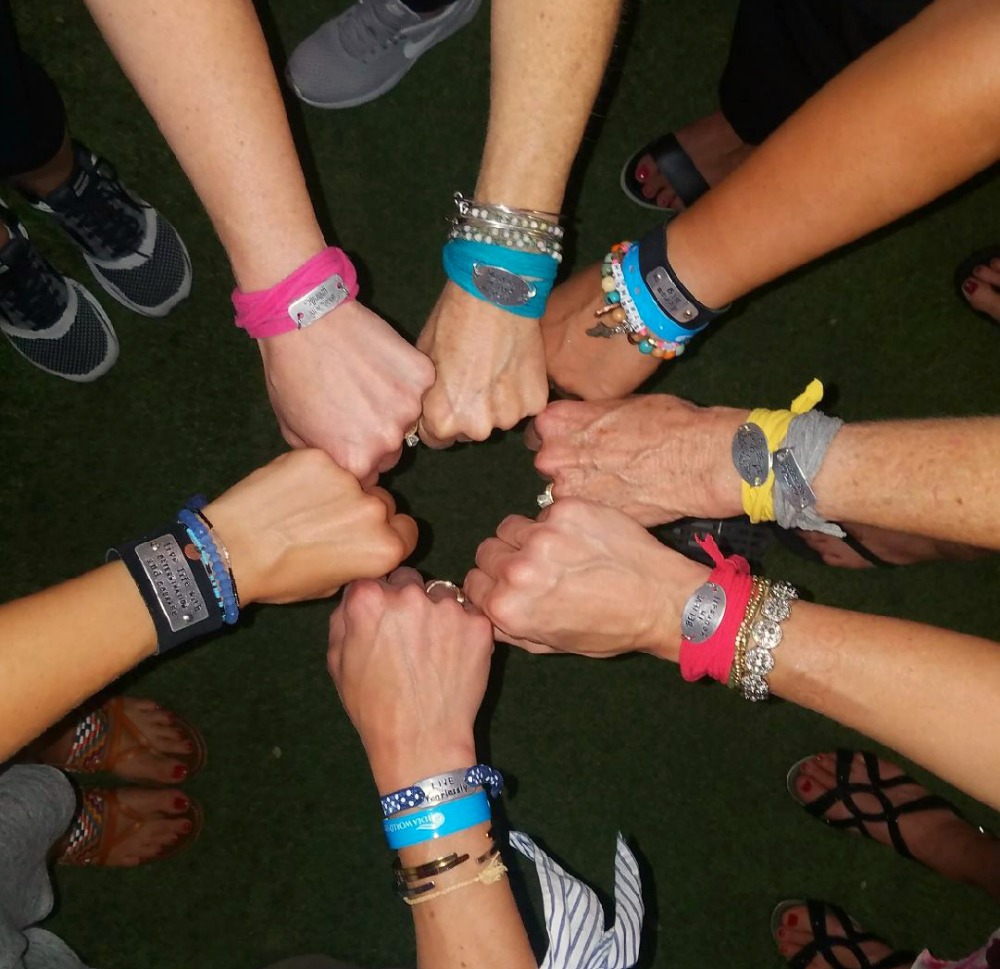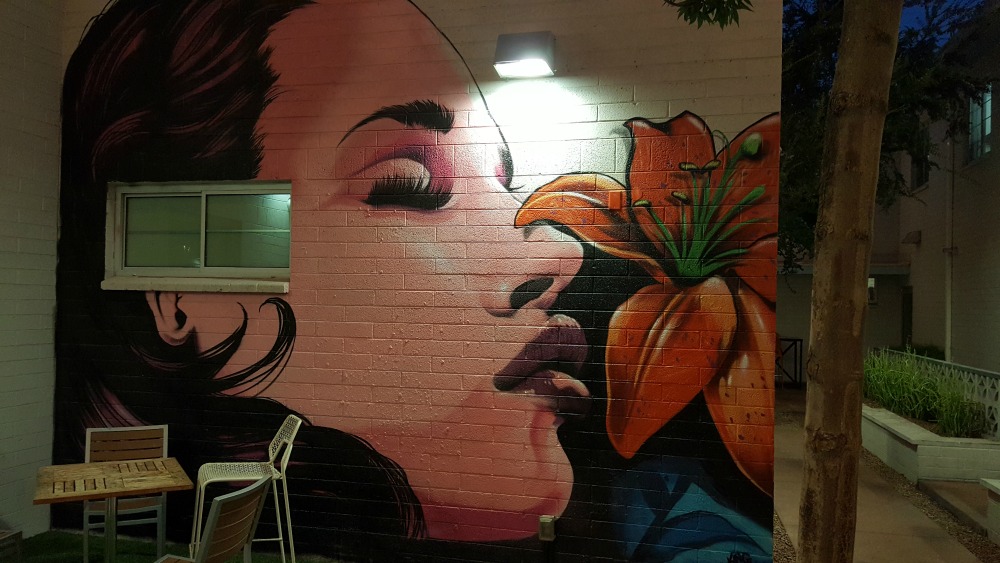 The restaurant where we met, while fun and funky, was not especially vegan-friendly. I had a BTLA without the B (bacon. tomato, lettuce, avocado), and was left with a plate of, well, salad. When our group broke up for the night, I headed down the street to Vegenation, a vegan restaurant I had heard about, and brought home a pot pie and blueberry cheesecake! This girl needs more than a salad for dinner. The company was amazing though.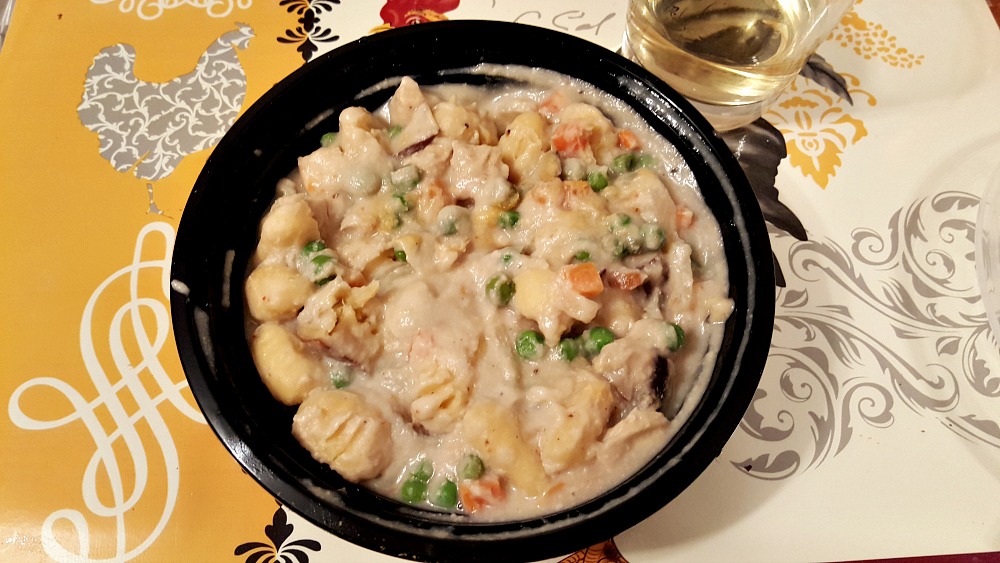 Yes. I know the pictures are horrible. But it tasted good!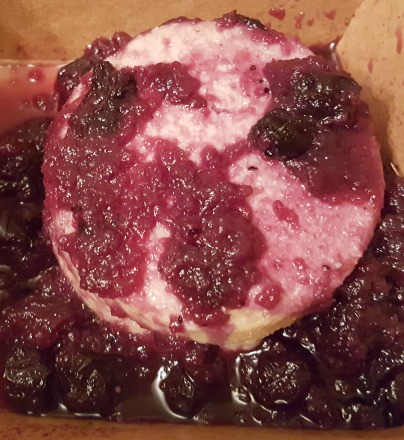 Blogfest Day One
On Thursday morning, the official start day of Blogfest, we had planned a morning run. I say we, but I had very little to do with it except meet everyone and run! This is the third year of a having a run on Blogfest day one.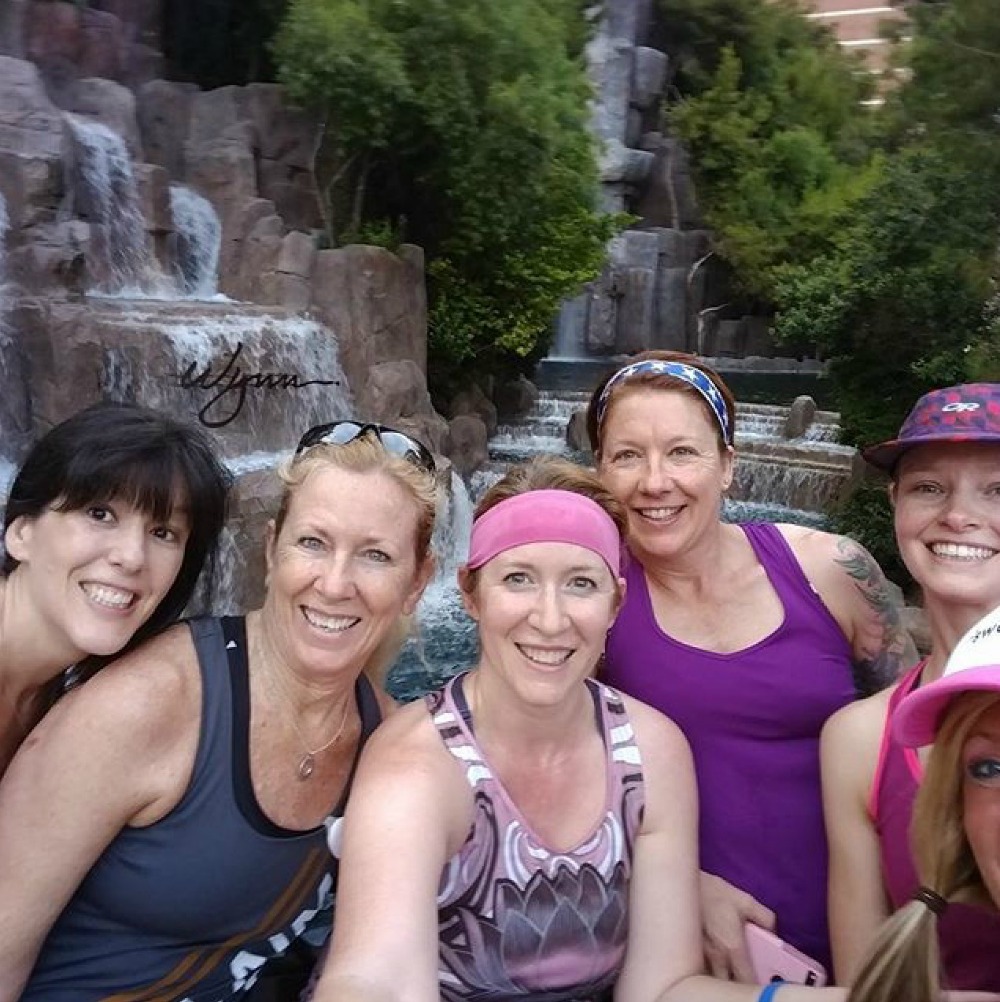 We ended up with six runners to do the three mile out and back down the Las Vegas Strip, always an interesting adventure at 6:00 in the morning. It was pretty hot and humid, but, again, the company was good, so it was a lot of fun.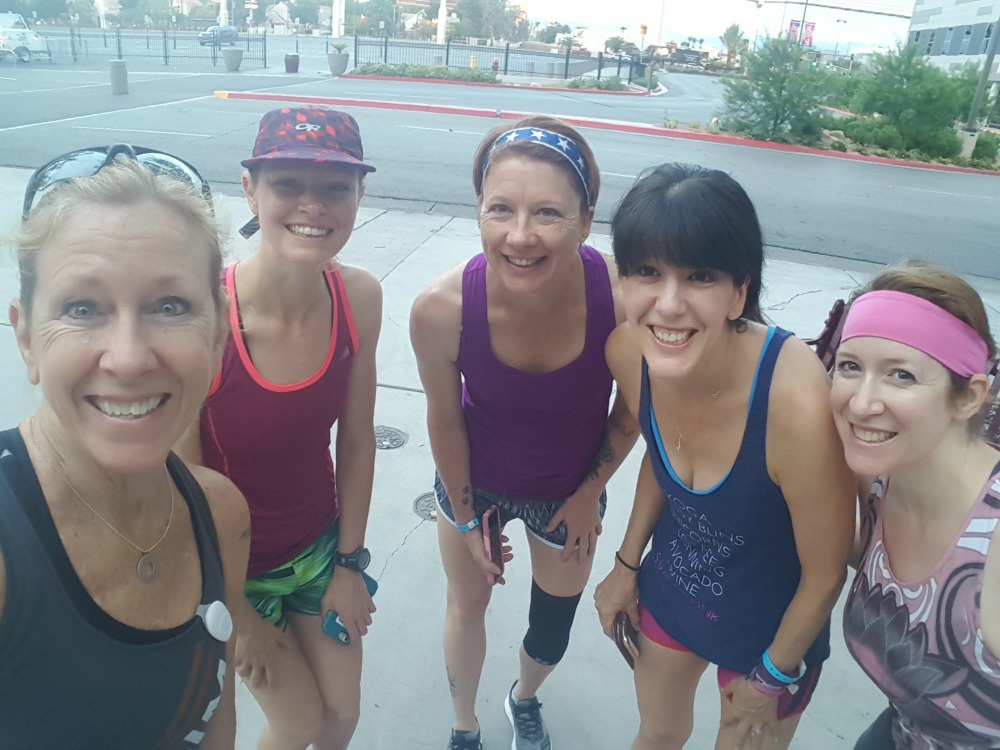 After that, it was time to shower up and head over to the convention center and get this party officially started!
Here are some scenes from Blogfest day one.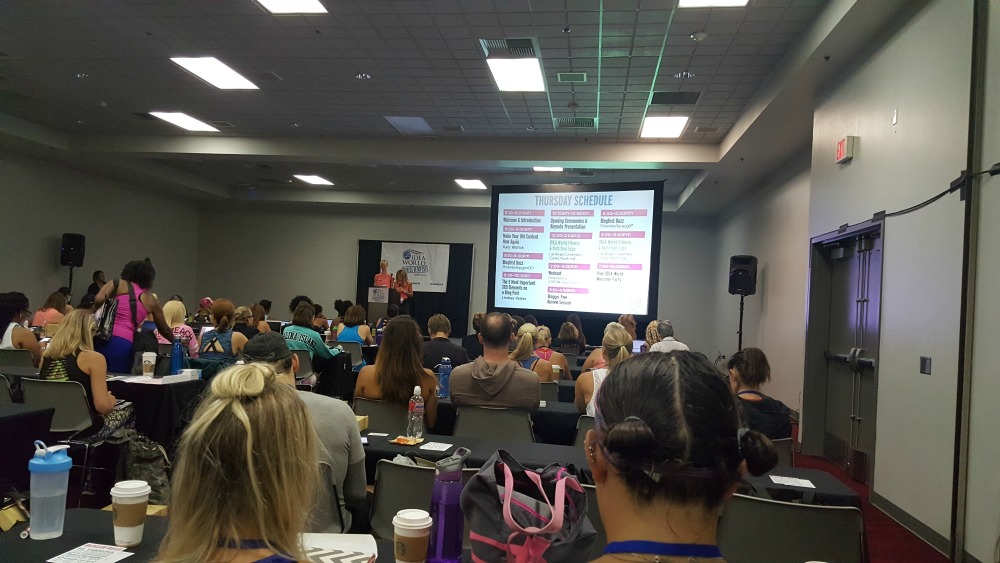 Right off the bat we were learning! Starting with how to refresh old content and how to improve SEO (search engine optimization).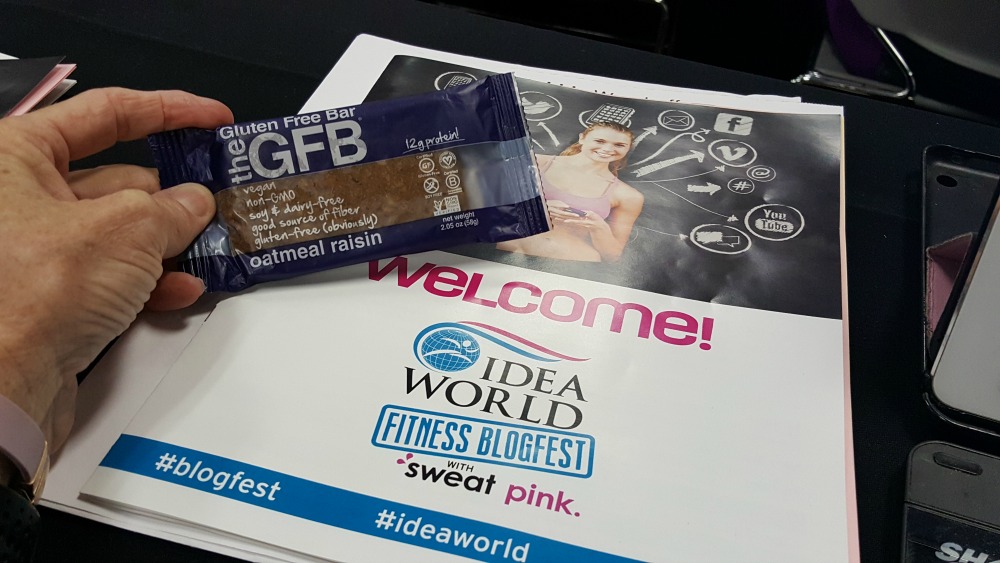 I need lots of fuel to keep my brain running right.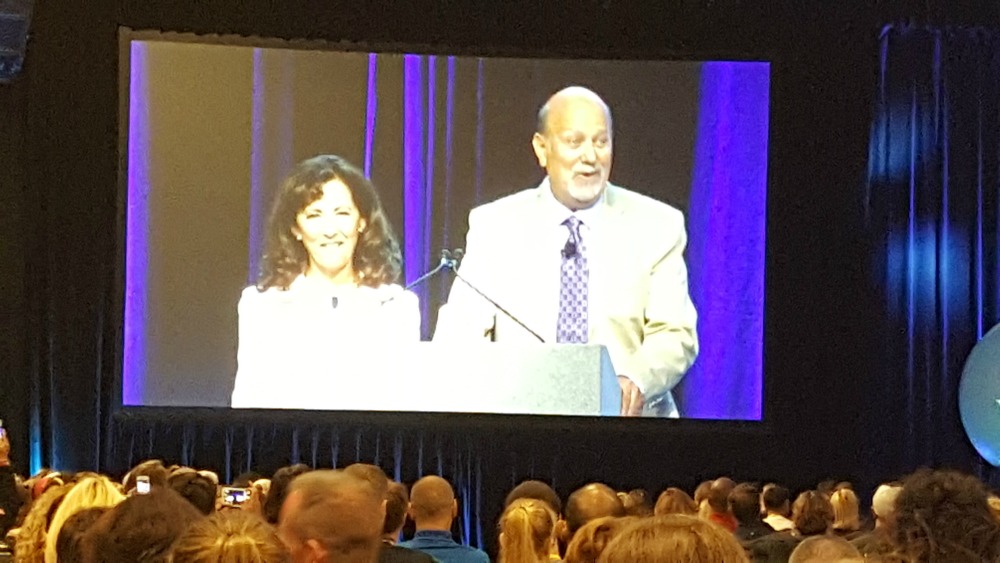 Kathie and Peter Davis, the founders of IDEA, celebrating their 35th of this convention.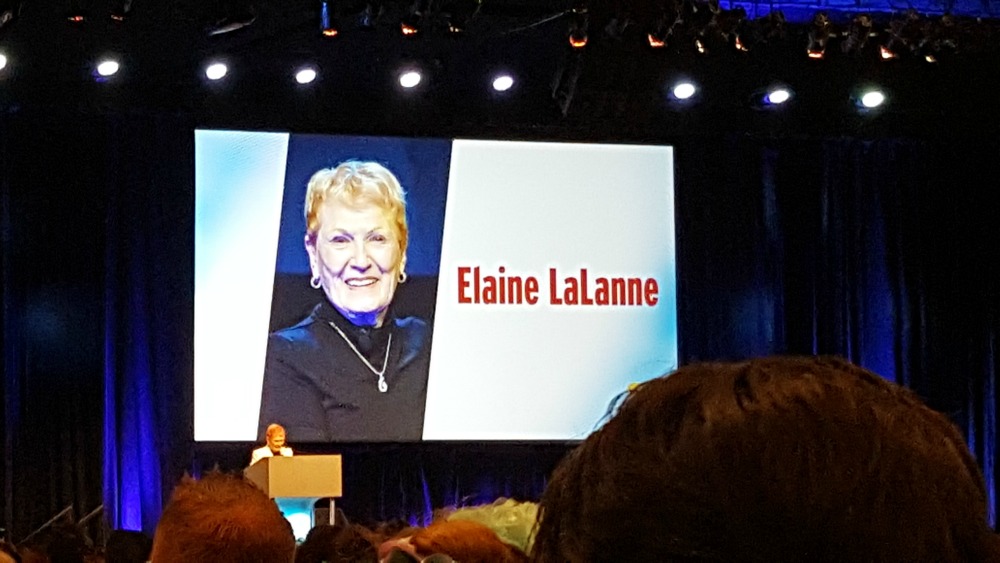 I talk about Elaine LaLanne every year because she's so amazing. She always announces the Jack LaLanne Inspiration award. At 91, while she didn't give us any push-ups herself, she encouraged Todd Durkin, the winner (who appeared in a very Jack-like jumpsuit), to drop and give her 10. On his fingertips like Jack used to do!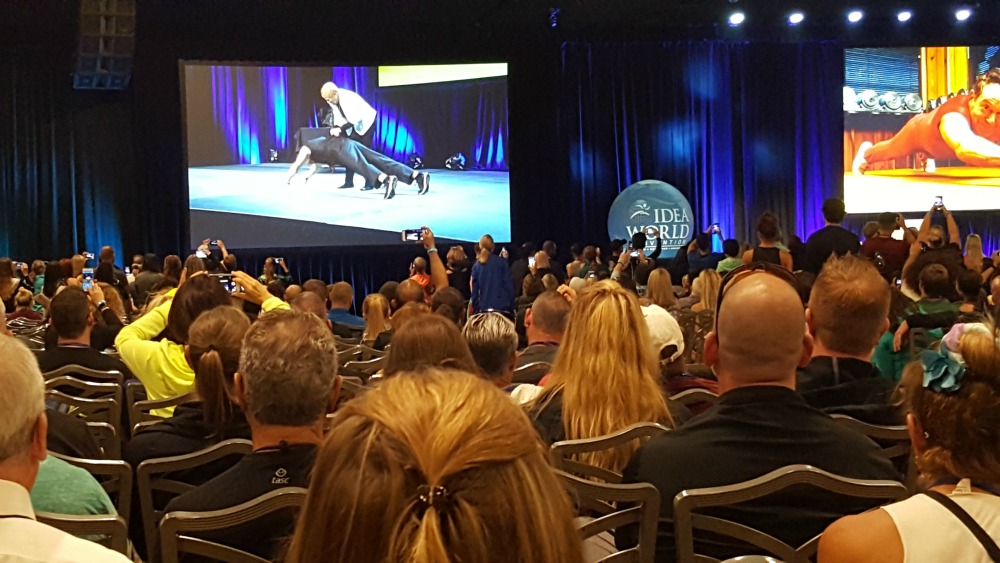 To finish off the opening ceremonies, Kathie and Peter had prepared something very special for the audience.
Then it was off to the expo!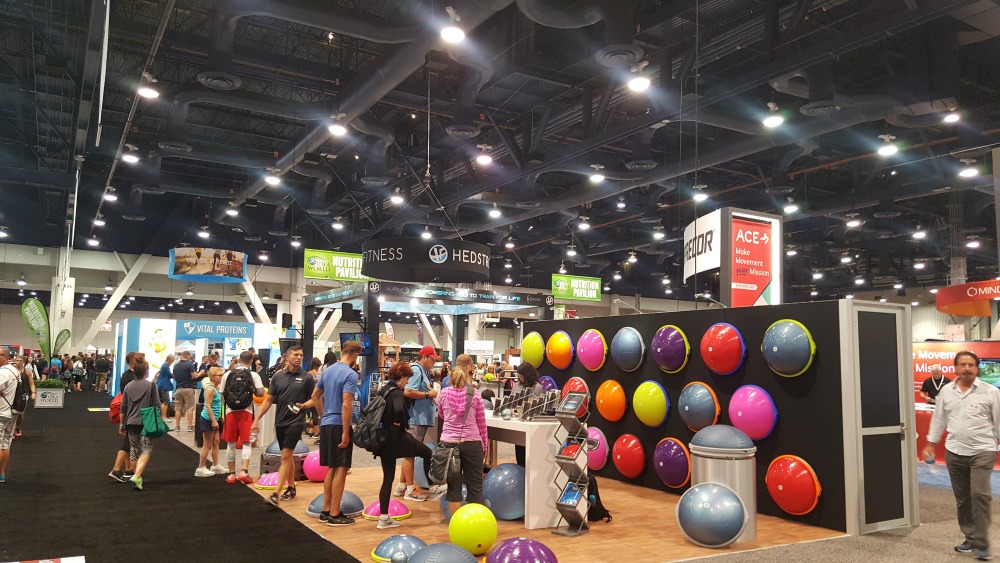 After a few quick photos of the excitement, I turned my focus to the food booths. I was hungry and I knew that Daiya would help me out! Not to mention the Natural Delights Medjool Dates (you know how much I love them) and vegan protein bars galore!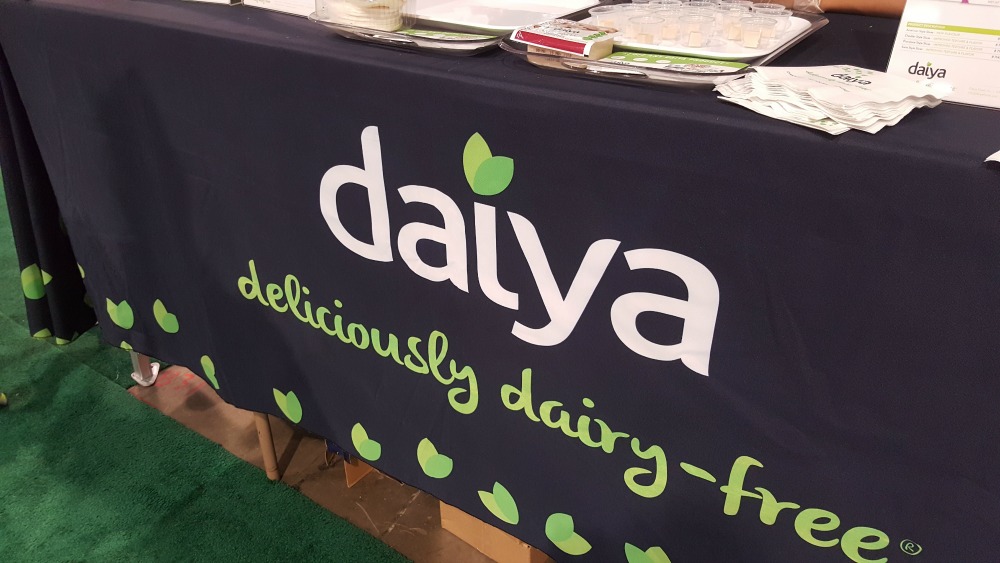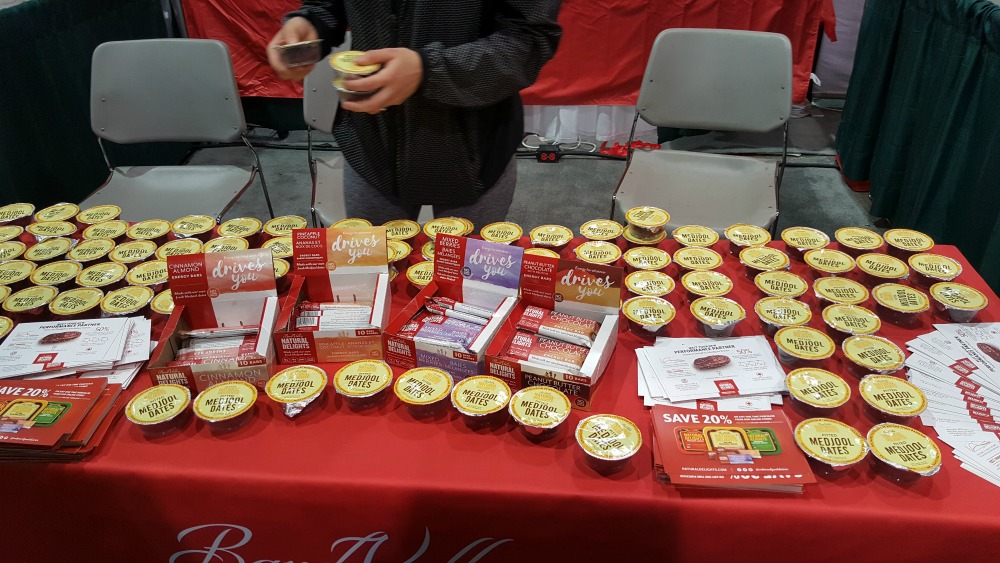 I'll be heading back to the expo today to get the full picture, both literally and figuratively!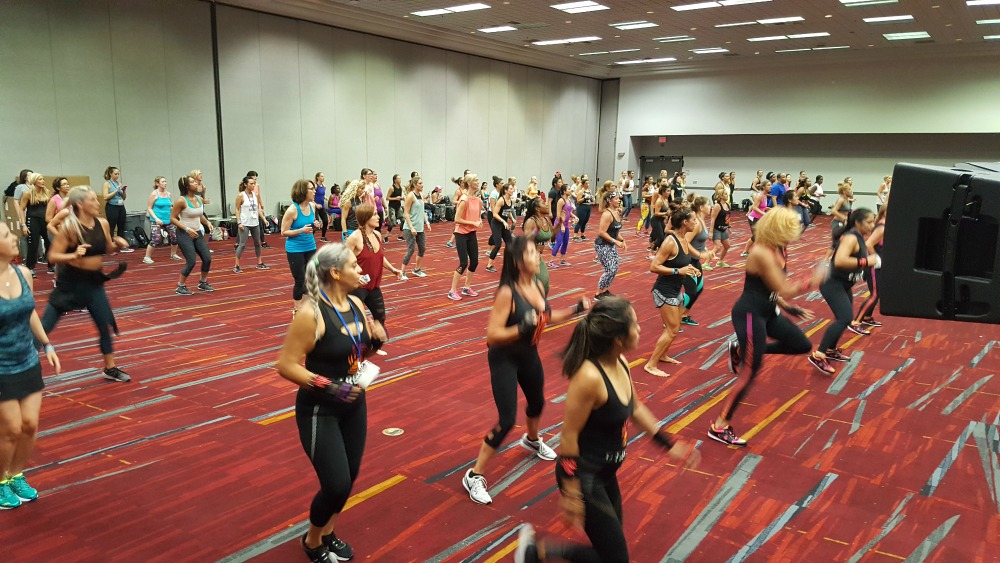 Next up, our first fitness class of Blogfest! It is Strong by Zumba, and it pretty much kicked my butt (which is why I switched to taking pictures instead). Though as you can see by the last picture, I did try! Thanks Sarah for the photo!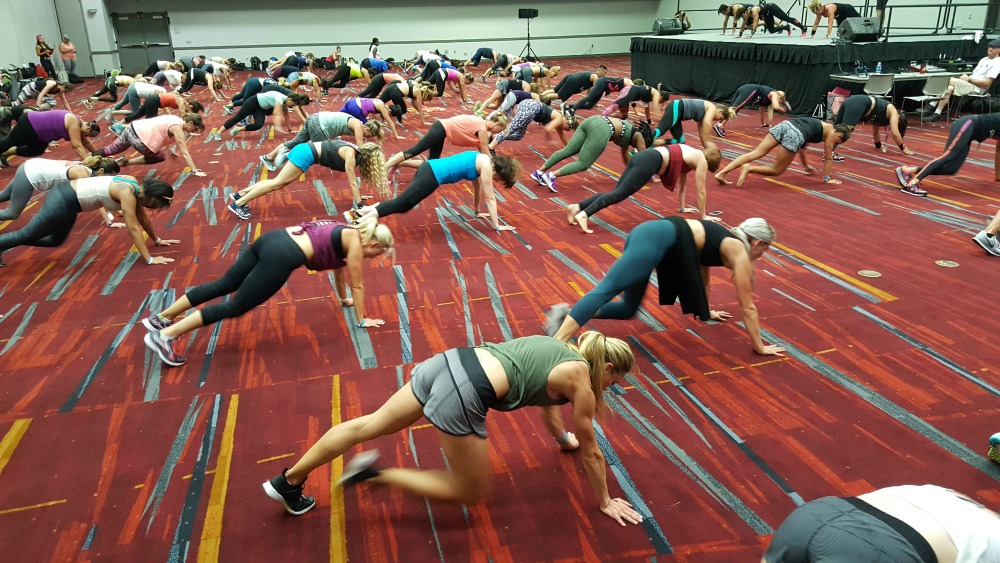 Strong by Zumba is what they call HITT, or High Intensity Tempo Training. What I found really interesting is that the music is reverse engineered. They create the choreography, then design the music to fit the moves.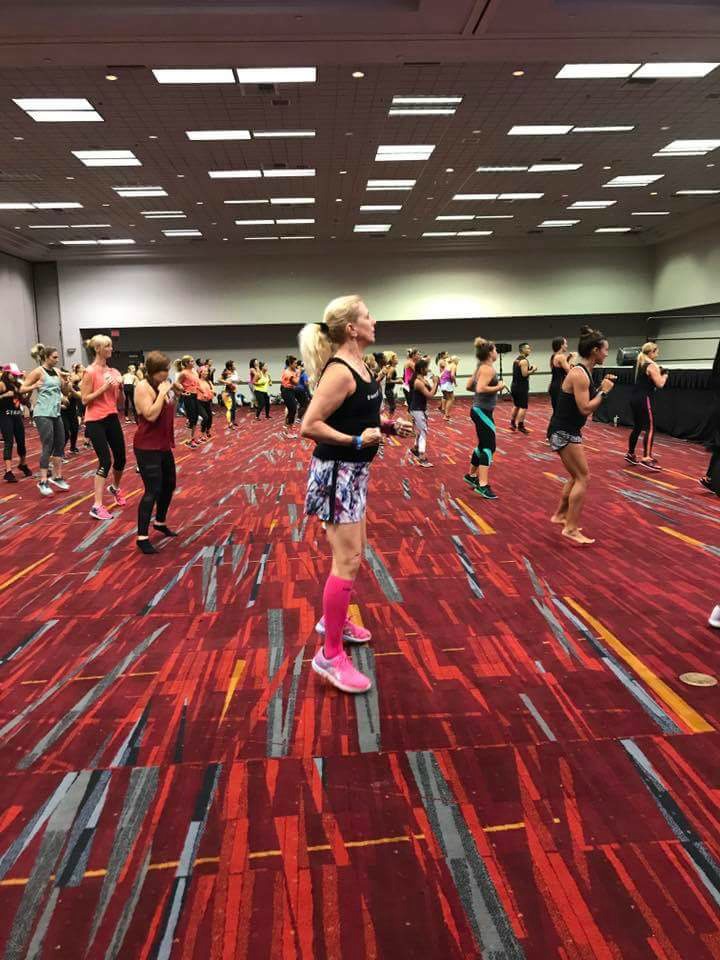 If you've seen or tried Zumba before, be aware that Strong by Zumba is different. It is NOT a dance class. It is quite high intensity and very challenging. Oh, and fun too!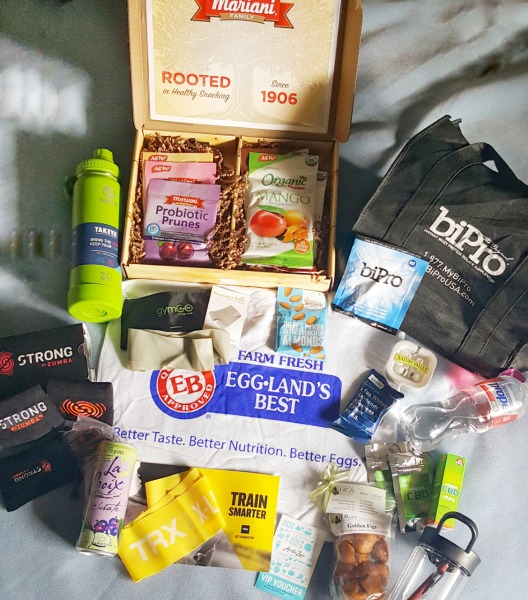 After that, I went back to my room for a while. I did have to check out the swag bag we received. I can only say, "Wow!" I'll share more in my next post, but it is filled with amazing gifts from the Blogfest sponsors. Thank you to everybody!
I realize that sometimes when I write these posts, I make it sound like all of this awesome stuff just happened. Well, it did, but only thanks to the people who work so hard for a year to put it on. A huge thank you goes out to the team from Fit Approach, led by Jamie and Alyse. It couldn't happen without you. Go Sweat Pink!
Now I'm finishing up this post (finally after struggling with the internet) then heading to bed. Another big day tomorrow!
(If I've posted a picture of you and didn't tag you or link to your blog, please let me know in the comments and I'll fix it. I'm so tired right now I can barely remember my own name!)
---
Weekly Linkups
My weekly linkups! Please stop by and check out all of the great recipes, workouts, and information that all these awesome bloggers share every week!
Meatless Monday with Sarah and Deborah
Meatless Monday with Annmarie  and Dixya
Tuesdays on the Run with Marcia, Erika, and Patty
Inspire Me Monday with Janice
Wild Workout Wednesday with Annmarie, Michelle, Jen, and Nicole
The Plant-Based Potluck Party with Deborah
The Running Coaches' Corner with Rachel, Suz, Lora Marie, and Me!
Friday 5 2.0 with Rachel and Lacey and Meranda