TGIF and Happy Friday Favorites! I really can't believe it's already Friday! I feel like I've been behind all week. The combination of suddenly being very busy at work plus my crazy weekend has really put me behind the 8-ball! And now that the holidays are looming I doubt it's going to get any saner over the next few weeks. Here are a few things that have made me smile this week.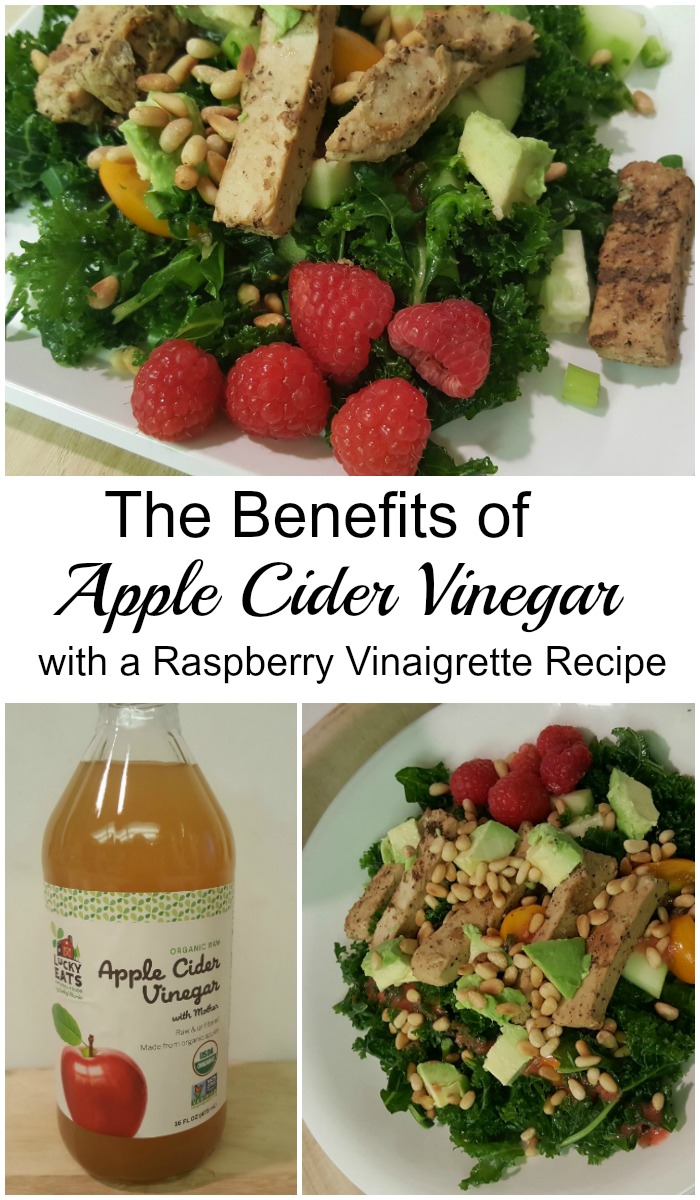 Apple Cider Vinegar
Okay, so you may say, "what?" That's a Friday Favorite? To which I'd say, "heck yeah!" Apple Cider Vinegar is so good for you and now that Lucky Vitamin offers their own Lucky Eats Organic Raw version I'm just happy as a clam!
Seriously, just take a look at some of the benefits of apple cider vinegar:
Helps control blood sugar levels and can help fight Diabetes.
Can increase satiety, helping you to eat less and potentially help with weight loss.
Can help lower your bad cholesterol and raise the good kind.
Used daily, it can help boost immunity. and can be used as a gargle for sore throat.
It can help detox your body (and it has multiple uses to help detox your home too!).
Diluted apple cider vinegar can help settle your stomach.
Can be used as a toner or rinse for clearer skin.
It can remove build up from hair products and leave you with silky, shiny hair.
Lucky Eats Organic Apple Cider Vinegar is raw and unfiltered. The sediment at the bottom is called "The Mother" and is brimming with beneficial minerals and nutrients.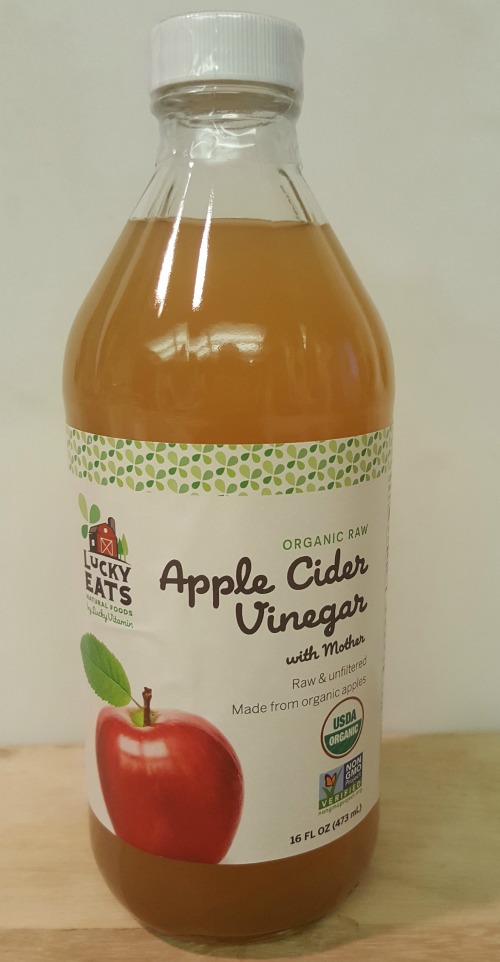 Don't forget! First time Lucky Vitamin customers can save 10% on their purchase with the code DEBBIE1011!
While apple cider vinegar has a relatively mild taste, here is a quick recipe for Raspberry Vinaigrette that will help it go down even easier!
1/2 cup olive oil
2 Tablespoons Apple Cider Vinegar
1/2 cup fresh raspberries
1 Tablespoon maple syrup (optional depending on how sweet your raspberries are)
1/2 teaspoon salt
Pepper to taste
Put all ingredients into a blender and blend until smooth.
I actually created a salad to go with my dressing. Massaged kale, green onions, fresh raspberries, heirloom tomatoes, avocado, pine nuts, and Beyond Meat vegan Chicken Strips. So good!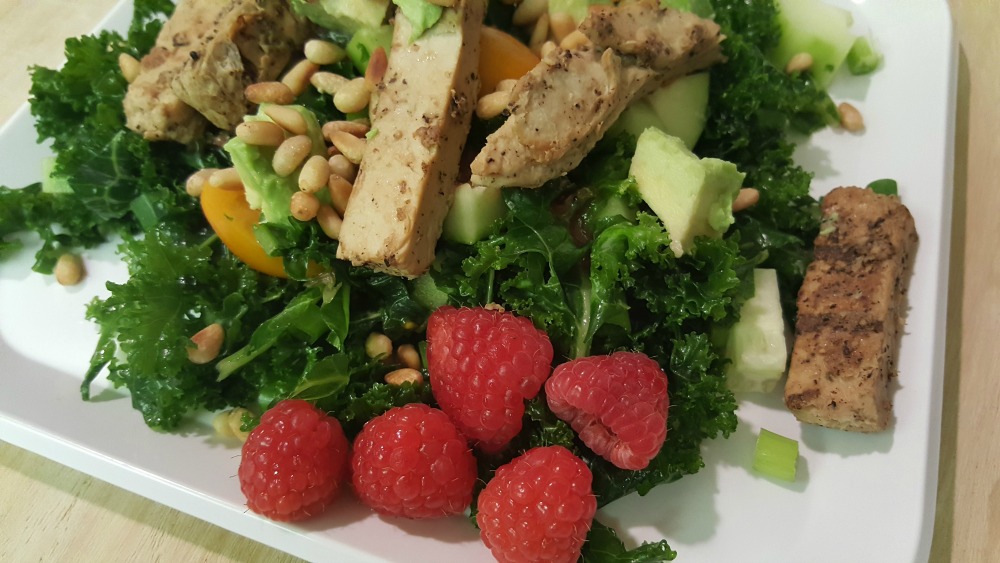 Mizuno Wave Rider 20 (for my husband!)
So, full disclosure, I am currently working on a campaign for Mizuno Wave Rider 20, through Fitfluential. My full review of the shoe will be posted next week. But Mizuno recently had an Instagram campaign called the Mizuno Wave, where you could post a picture of yourself with the hashtag. At the time, I didn't know that I'd been accepted for the campaign and I posted this picture.
Well, I won! But since by that time I was on the campaign I couldn't win the prize. But Alan could! So check out what came today!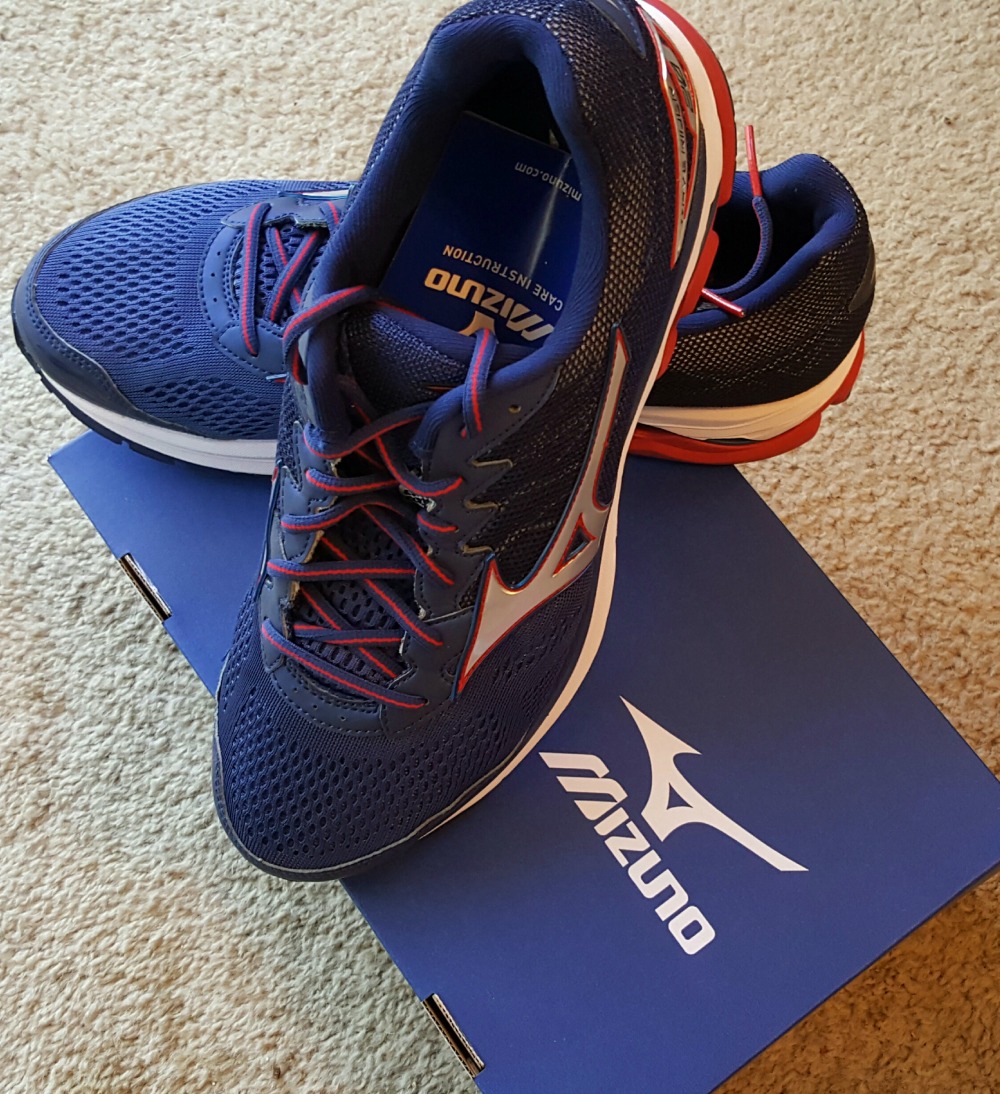 I'll be sure to share his opinions in my review!
Skirt Sports Black Friday
To be honest, I hate Black Friday! The idea of heading out to shop with millions of other holiday maniacs makes me itch. That's why I love the trend of early Black Friday savings! I especially love that my favorite brand, Skirt Sports, has a Black Friday deal that is going on RIGHT NOW!!!
Email Problems Resolved
If you follow my blog, you may have noticed a couple weeks ago that you could not open my page. I'm still not sure how it happened, but I did manage to get that problem resolved with Hostgator. However, since that time, I was not getting any email on my Coach Debbie Runs account! I actually didn't notice for a few days, then, because I was busy I couldn't find the time to figure it out.
Well finally, I did an online chat with Hostgator support and they figured it out! Sadly, I won't be able to get those emails that have been floating in cyberspace for 10 days, but at least I'm online again. I apologize if you emailed me and I didn't respond. Please, please, send it again. I promise I'll answer all my emails!
Turkey Trot
Every year on Thanksgiving we put on a Turkey Trot. We're currently in our 18th year! This year we are holding it on the trails in La Quinta. We love having the race so close to home (it sure makes it easier if you forget something at the house!). If you happen to be in the La Quinta area this year, we'd love to see you at the race!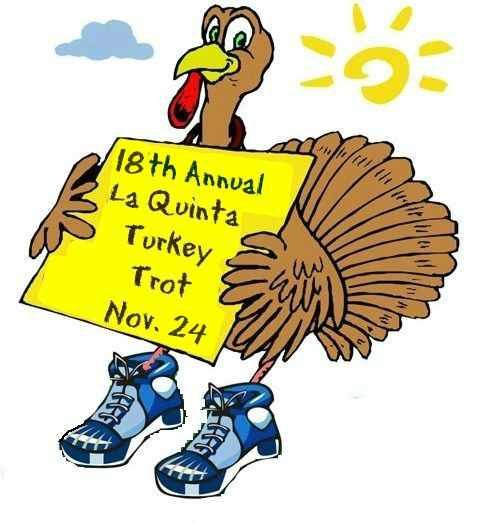 What fun things are going on in your world? Do you use apple cider vinegar? Any suggestions for recipes or other ways to use it?
I am a Lucky Vitamin and Skirt Sports Ambassador. This post contains affiliate links.
---
Weekly Linkups
My weekly linkups! Please stop by and check out all of the great recipes, workouts, and information that all these awesome bloggers share every week!
Meatless Monday with Sarah and Deborah
Meatless Monday with Annmarie  and Rachel
Inspire Me Monday with Janice
Anything Goes with Marilyn
Wild Workout Wednesday with Annmarie, Michelle, Jen, and Nicole
The Plant Based Potluck Party with Deborah
The Running Coaches' Corner with Rachel, Suz, Lora Marie, and Me!
Giveaway Roundup and Try Out Thursdays with Smitha
The Blogger's Pit Stop with Kathleen, Janice, Julie and Me!
Living a Life of Fitness, Health and Happiness with Jill
Friday Favorites with Heather