As I completed day one of my Yoga Challenge,  I was reminded of a workout that I shared a couple years ago. It is not strictly yoga, but it incorporates a variety of yoga moves that will challenge you.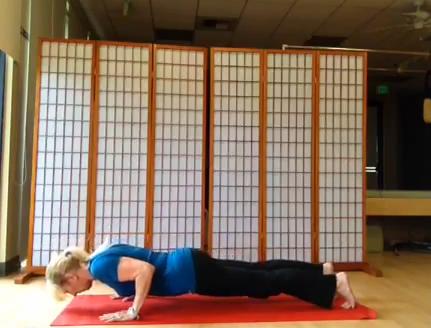 While this isn't a yoga workout, for the purposes of a 30 day challenge, it counts. Yes it does.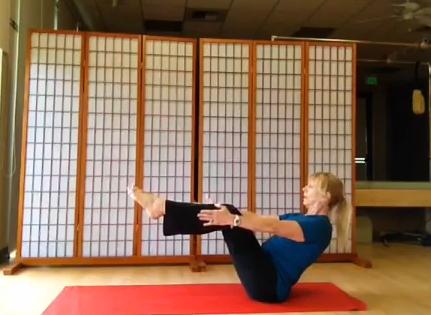 The workout incorporates some of my favorite yoga moves, done in a circuit style. The only equipment that you need is a yoga mat.
I am not a yoga instructor. In fact, I am a fair weather yogi at best, trying hard to be consistent with my practice. I am, however, a personal trainer and group exercise instructor, I understand body mechanics and good form. Most of all, I know what works.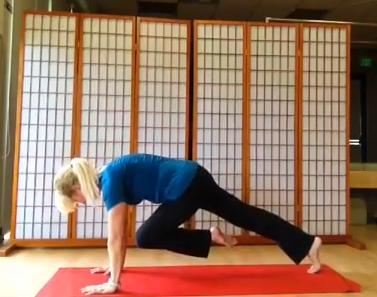 I know that when I am consistent with my yoga practice and make it to class (or at home with YogaDownload.com) regularly, my arms look awesome, my legs are strong, my back problems recede, and I have more balance (both literally and figuratively).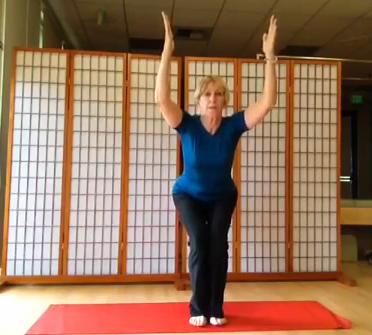 There is no counting reps in this workout. Instead, do each move as many times as you can with good form. The term "good form" is key. If you feel your body start to slip or sag, that is the time to stop. Each exercise should be performed slowly and held in each position for a few seconds. Work within your own limitations (I'll show a couple variations in the video).
I should note that I did not do this workout for day one of #SpringintoYoga. I slept poorly (thanks Coco), and felt more like curling up for a nap than doing yoga. Instead, I did 15 minutes of Sun Salutations, which got my blood flowing, and made me feel better than I had all day. I stood in a ray of sunshine coming in through my bedroom window and it was lovely.
Do you have any favorite yoga moves that you use for strength?
Disclosure: There are affiliate links in this post.