As the weather warms up not only here in the California desert but around the country, my thoughts turn to…outdoor cooking and burgers! In particular this BBQ Kidney Bean Quinoa Burger!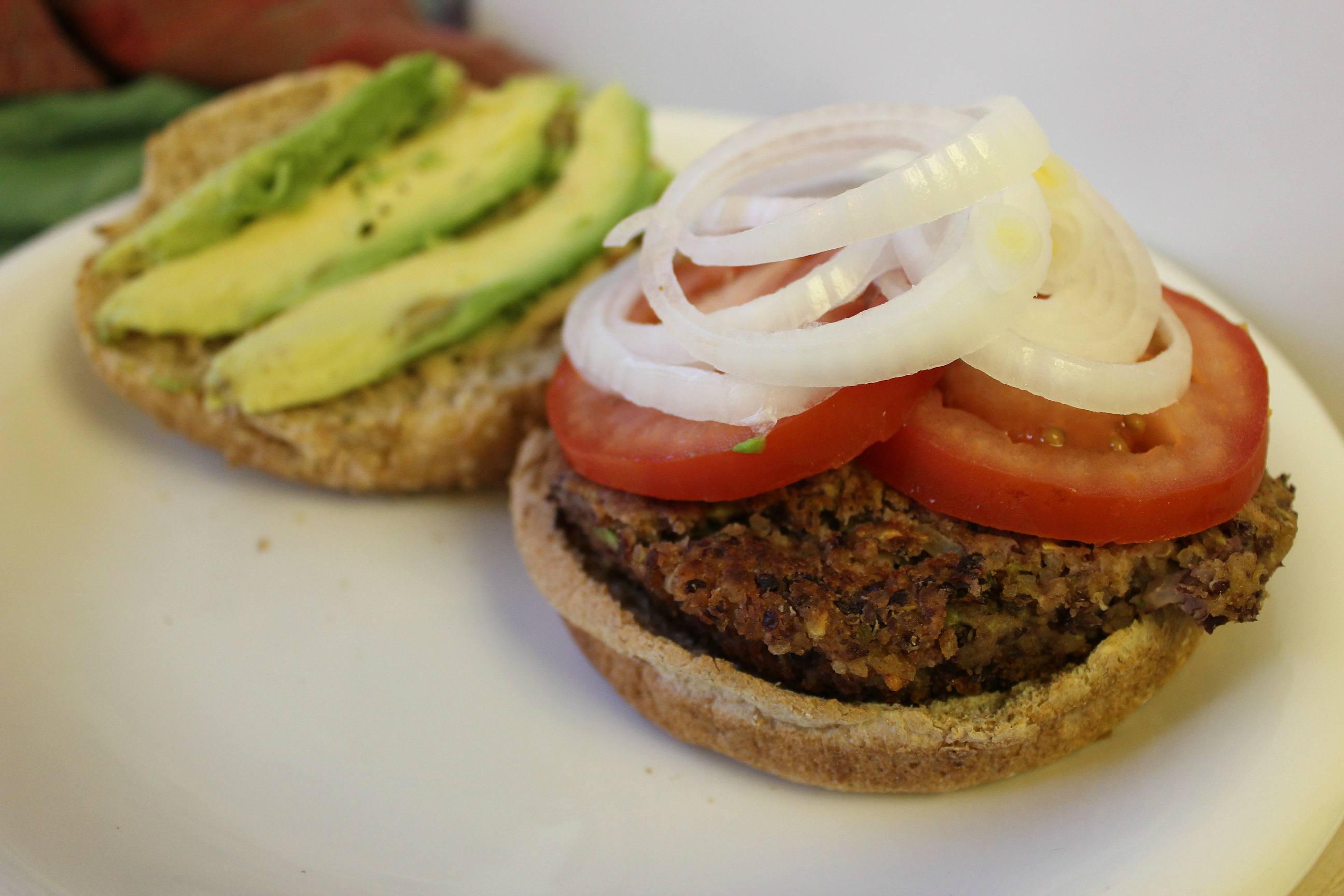 I don't eat a lot of burgers these days, but I was in the mood the other day and (figuratively) dusted off this BBQ Kidney Bean Quinoa Burger recipe. I originally posted it way back in 2013, and hadn't made it since then! I won't forget about it again!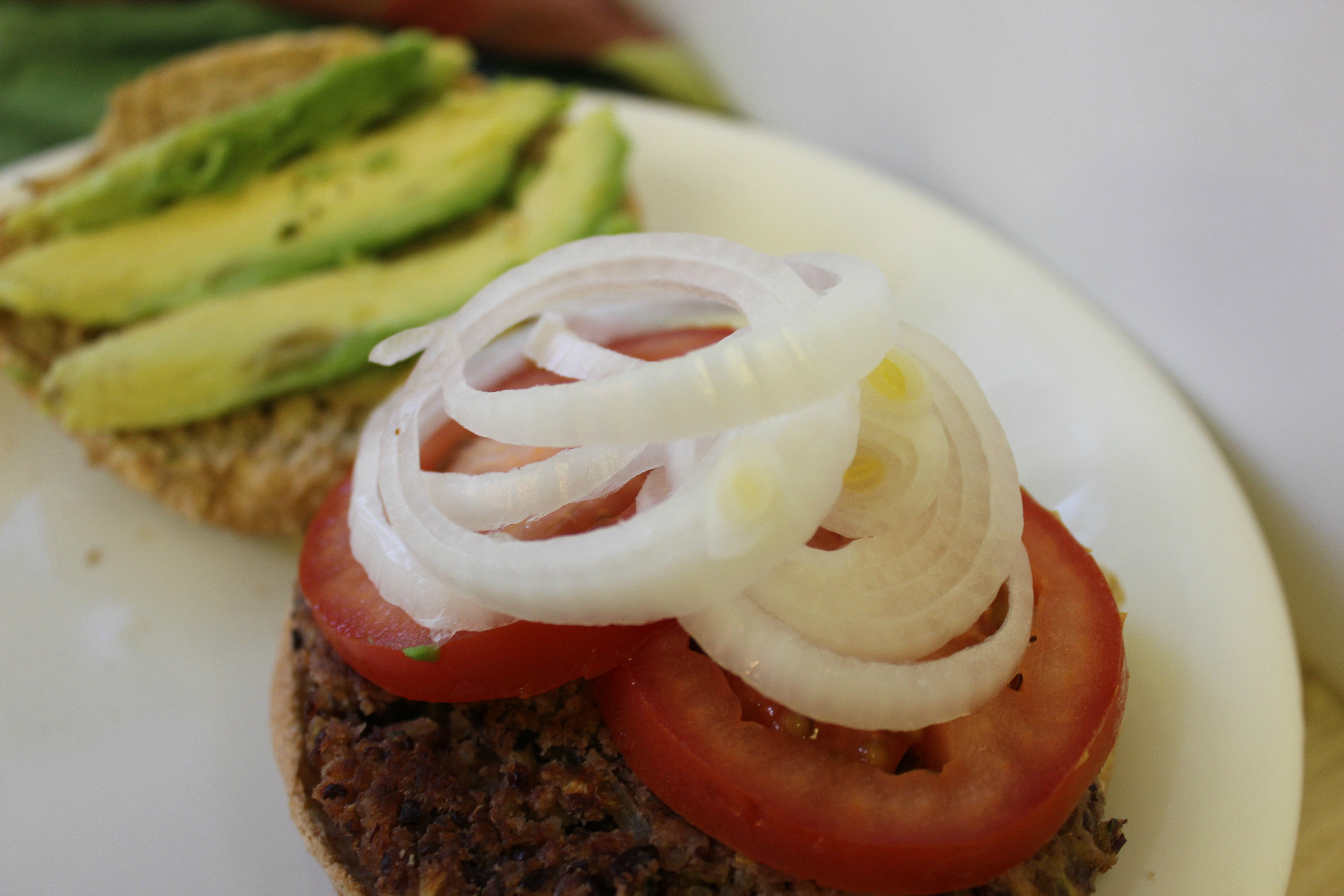 And while I didn't cook this BBQ Kidney Bean Quinoa Burger on the actual barbecue, you certainly can. It holds together very well, and can be grilled, broiled, or fried.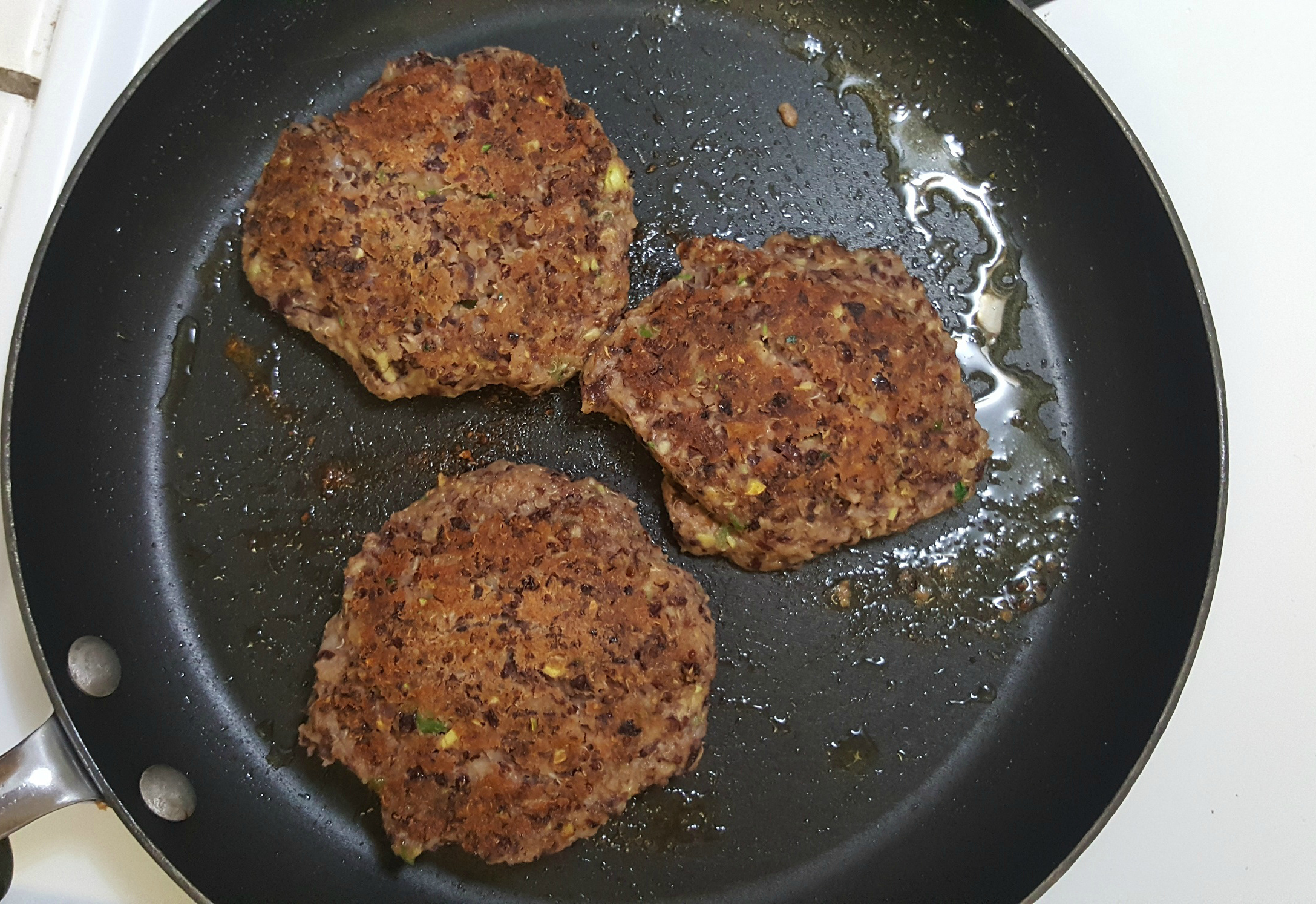 BBQ Kidney Bean Quinoa Burger
While we didn't actually barbecue them, they had a nice smoky flavor and spicy taste. Plus, they're quick and easy enough to prepare any day!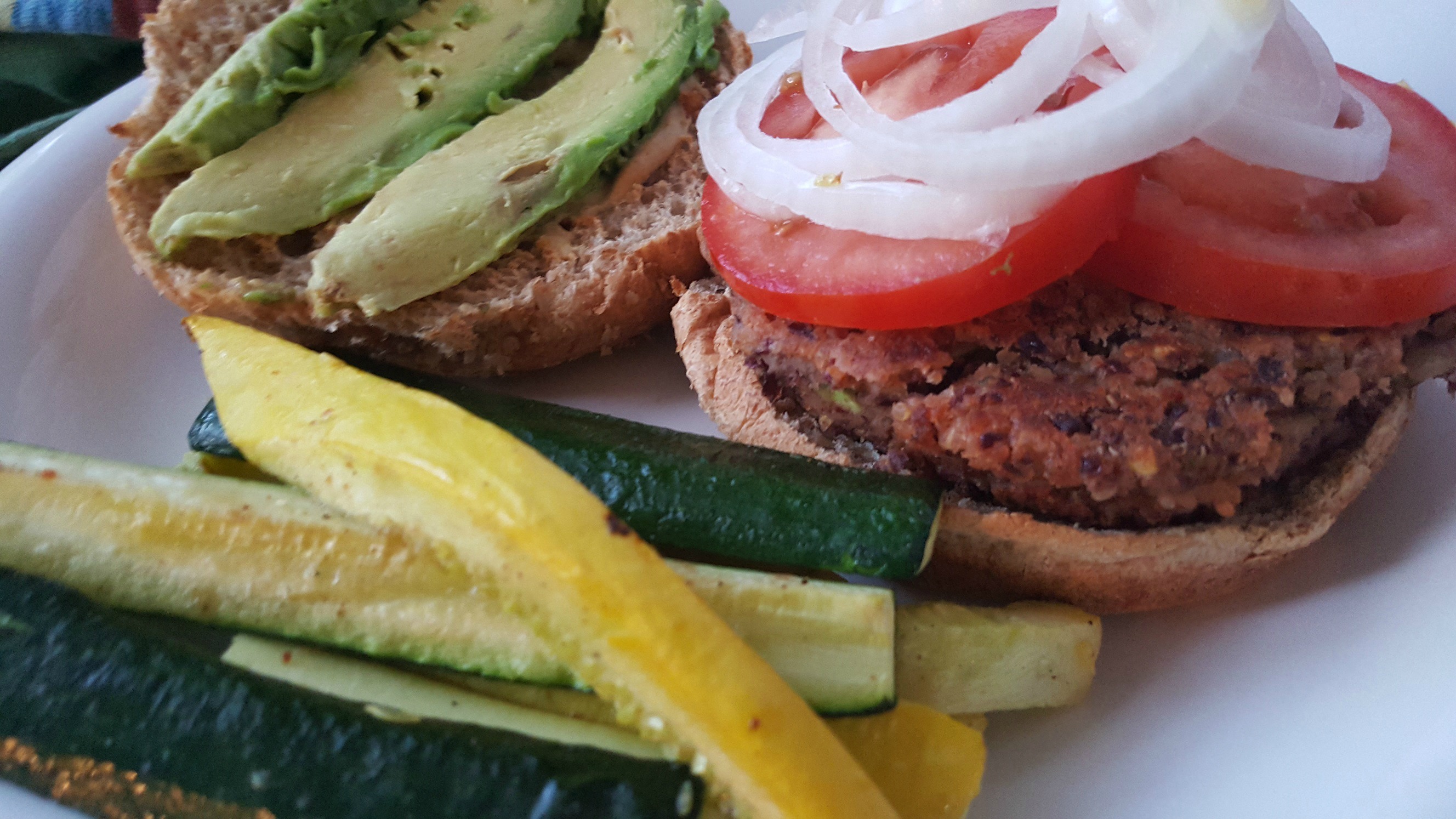 BBQ Kidney Bean & Quinoa Burgers. #Vegan Recipe
Vegan/Vegetarian. Perfect for a holiday barbecue, but easy enough for any day, these smoky burgers are quick to prepare and good for you too.
Ingredients
1 can (or one cup) of kidney beans, drained and rinsed
¼ cup prepared quinoa
¼ cup vegan bread crumbs
1 tablespoon mushrooms, chopped
1 tablespoon zucchini, chopped
1 tablespoon yellow squash, chopped
1 tablespoon onion, chopped
1 Serrano chile, seeded and chopped
1 teaspoon liquid smoke
¼ teaspoon cumin
½ teaspoon garlic powder
½ teaspoon salt
½ teaspoon cayenne pepper
Instructions
Combine the ingredients in a food processor. Process until well mixed but leave some texture to the beans and veggies. If it is too thick, add about a tablespoon of water, but be careful. Too much water and your burger won't hold together.
Divide into 2-4 portions and form into patties. Can be grilled, broiled, or fried. Cook until browned on both sides and heated through.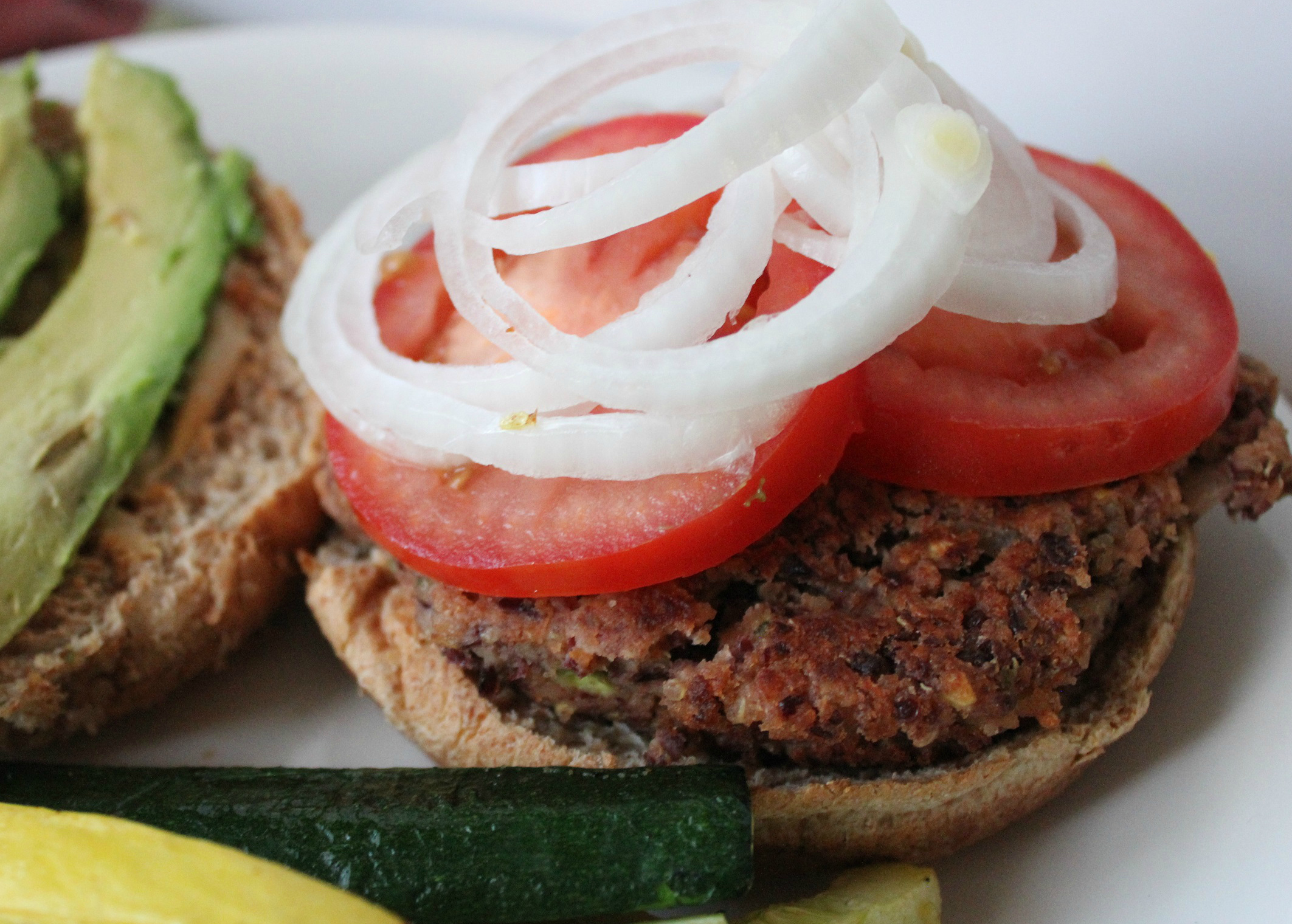 These burgers are pretty healthy too, as well as a great way to "sneak" some fresh veggies into your diet. In addition to the kidney beans and quinoa, they also contain two types of squash, as well as mushroom, onions, and peppers.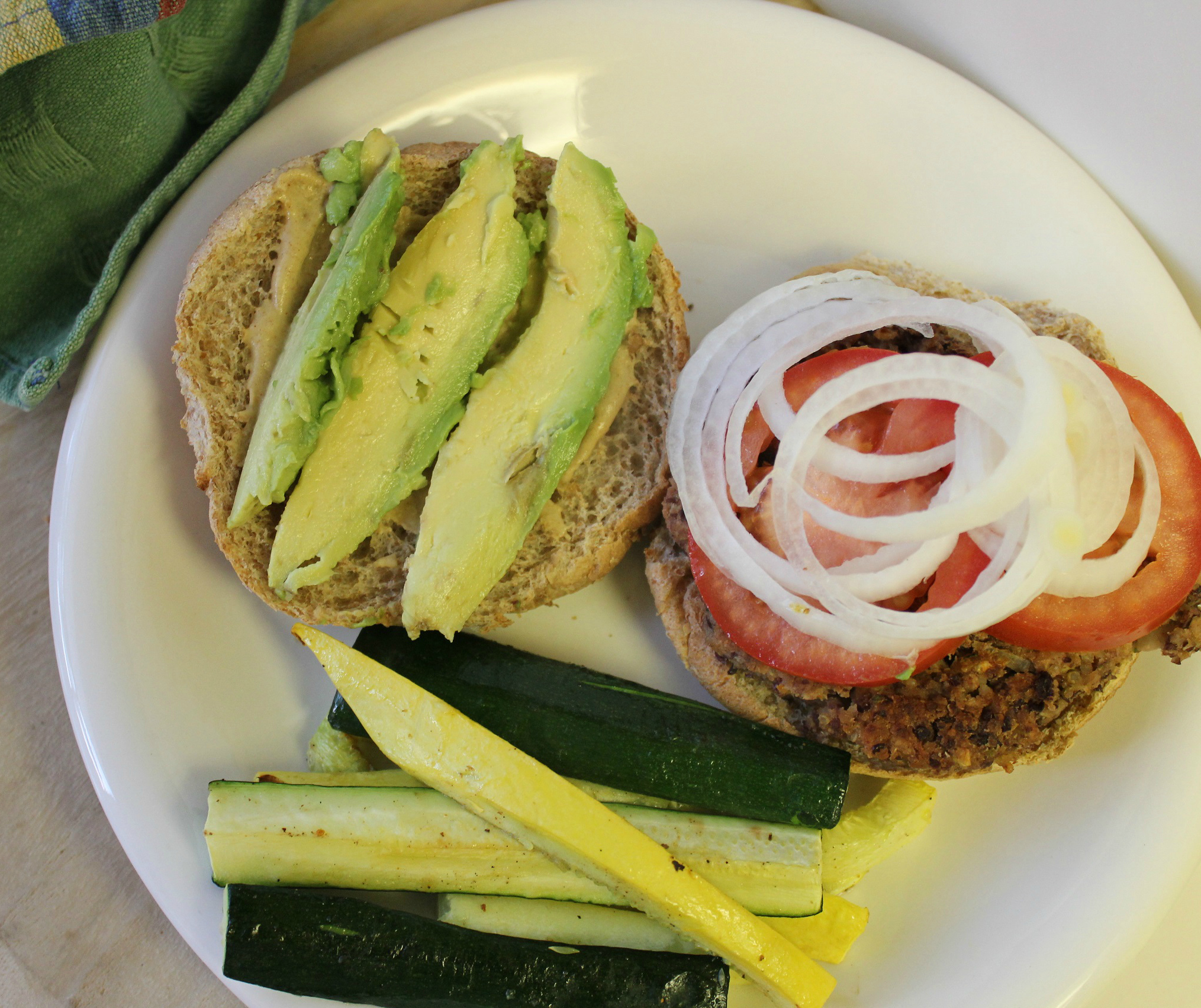 Are you looking forward to barbecue season? Do you have a favorite burger recipe?
---
Weekly Linkups
My weekly linkups! Please stop by and check out all of the great recipes, workouts, and information that all these awesome bloggers share every week!
Meatless Monday with Sarah and Deborah
Meatless Monday with Annmarie  and Dixya
Tuesdays on the Run with Marcia, Erika, and Patty
Inspire Me Monday with Janice
Wild Workout Wednesday with Annmarie, Michelle, Jen, and Nicole
The Plant-Based Potluck Party with Deborah
The Running Coaches' Corner with Rachel, Suz, Lora Marie, and Me!
Giveaway Roundup and Try Out Thursdays with Smitha
The Blogger's Pit Stop with Kathleen, Janice, Julie, and Menaka
Friday 5 2.0 with Rachel and Lacey and Meranda
Sunday Fitness and Food with Angela and Ilka