I've been spending some time experimenting with the fabulous aquafaba, including baking another batch of my vegan, gluten free chocolate chip cookies. I'm not sure if it's my imagination, but they taste a little better each time a make them!

Banana Walnut Bread Gluten Free and Vegan
I also spent some time making vegan Banana Walnut Bread! It's gluten free too, and the final version is slightly lower in sugar and oil. Oh, it's pretty delicious.
I used aquafaba again as the egg replacer. It's so easy, basically three tablespoons equals one egg. In case you missed last week's post, aquafaba is simply bean brine. You know, that juice you usually drain off and throw away. This weekend was the first time ever that I opened a can of beans just to get the juice (I did save the beans, though, I'll probably toss them on a salad or something.). I used chickpeas again for my aquafaba, though you really can use the brine from any type of bean, canned or freshly made.
By the way, last week's post was Aquafabulous Vegan and Gluten Free Chocolate Chip Cookies. Just sayin'.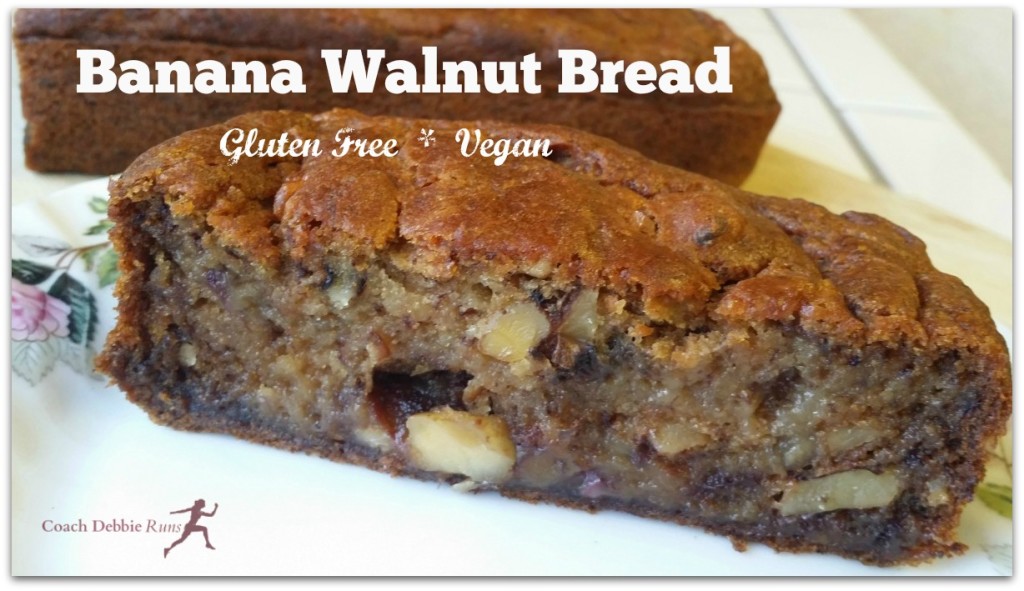 Banana Walnut Bread: Gluten Free and Vegan
Ingredients
1½ cups gluten free flour
1 teaspoon baking soda
½ teaspoon baking powder
½ cup walnuts or other nuts, chopped (optional)
6 tablespoons aquafaba
½ cup sunflower seed oil
½ cup vanilla vegan yogurt
1 teaspoon vanilla extract
½ cup sugar
¼ cup brown sugar
3 very ripe bananas, mashed
Instructions
Preheat oven to 350
Combine flour, baking soda, baking powder, and walnuts in a bowl. Stir gently until well blended
In another bowl, combine aquafaba, oil, yogurt, vanilla extract, sugar, and brown sugar. Mix until blended.
Add the mashed bananas and blend.
Slowly mix in the flour mixture.
Pour mixture into a greased loaf pan.
Bake until golden brown and check that a toothpick inserted into the center comes out clean (about an hour).
Allow to sit in the pan for about 10 minutes, then turn out onto a rack to cool.
Notes
I skipped the salt in this recipe because there was salt in the beans. If you use salt free bean brine you can add a ½ teaspoon sea salt if you'd like.

I made my first batch on Saturday. I followed an old recipe I used to make in my pre-vegan days, just changing up the ingredients as needed. I used rice flour to make it gluten free, the aquafaba to replace the eggs, and almond milk instead of the real thing. Other than that I followed the original recipe. It tasted really good, maybe a little too sweet, but it took a long time to bake, about an hour and a half, and was still quite dense and almost gooey (if that's the right word).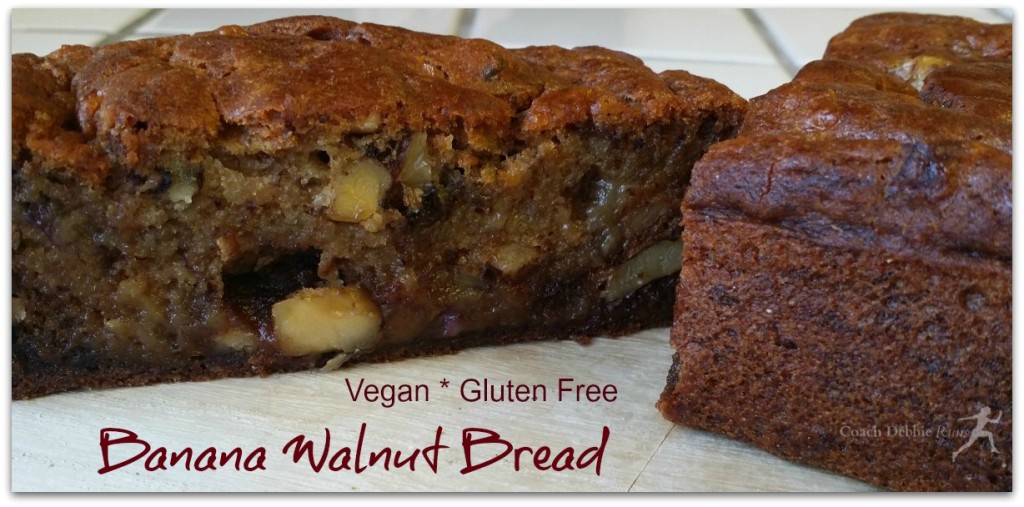 For the second batch, I needed to buy more flour, so I picked up some Bob's Red Mill Gluten Free Baking Flour
(basically because that's what they had at the grocery store). It is a blend of white and brown rice flour, potato starch, and a few other ingredients, designed to replace regular flour one to one.
I also cut the sugar in half, replaced some of the oil and the almond milk with Silk vanilla soy yogurt (you can always use coconut yogurt if you prefer soy-free), and I used walnuts (I skipped any nuts in the first version). And as I mentioned in the notes, I didn't use any salt because the bean brine did have salt. If you use salt-free beans, you may want to add 1/2 teaspoon of salt.
This time it only took an hour to cook and the texture was much better. It was still plenty sweet.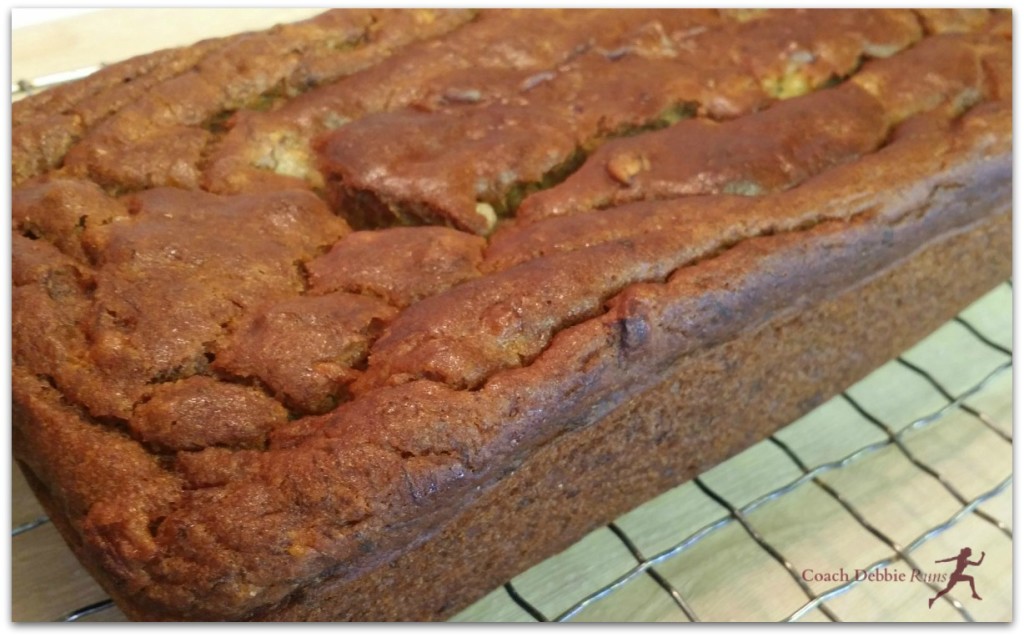 I'm linking up with Tina and Deborah for Meatless Monday, and with Annmarie, for another Meatless Monday! Hop on over to their blogs to check out all the delicious meat-free food they're sharing. I'm also linking with Bonnie, the Pin Junkie and the Blogger Babes!
So on the way to the movies on Sunday, Alan and I played cloud pictures. We're both quite good at finding shapes in the clouds, and we usually see what the other person points out. Kind of like a fluffy Rorschach test.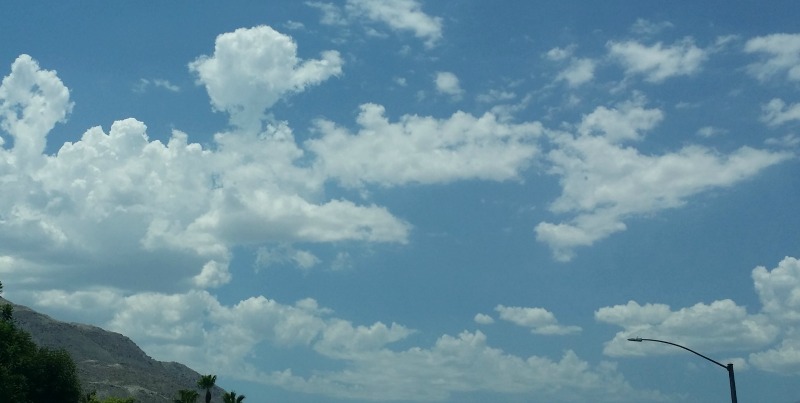 I see an alligator about to eat a fox. How about you?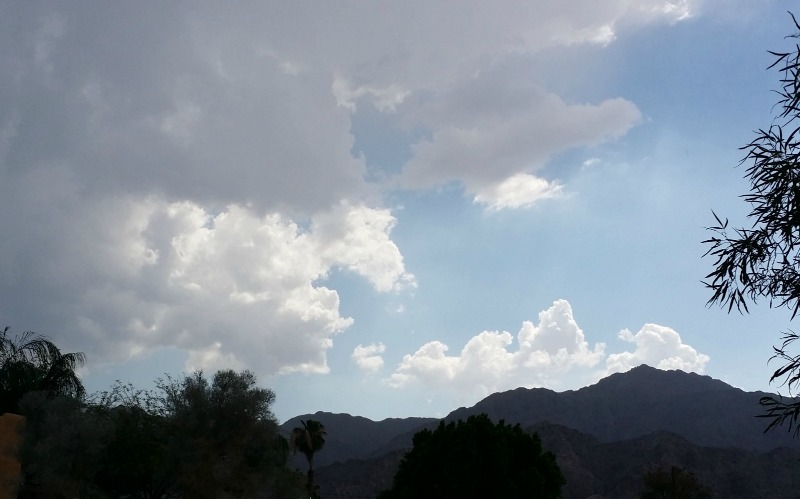 I see Snoopy riding a pig. How about you?
So, how was your holiday weekend? I hope you had lot's of fun with family, races, and other adventures that I hope you'll share. And what do you see in the clouds?
This post contains affiliate links.