It's been an interesting week.
I had an interview for a job in my "old" career of choice.
Last week I had sent my resume in to a job posted on Craigslist. It was an upscale gym in Desert Hot Springs, looking for a facility manager.  It is about 30 miles from where I live, which is about a 40 minute drive, and when I got there, I was told that they changed their plans and instead the manager of their other facility was also going to manage this new one (it hasn't even opened yet). I was pissed off a little annoyed that she hadn't bothered to call me, even though she offered me the opportunity to work there as a personal trainer. Um, no. Sixty miles a day for a new personal training position is just too much. But, at least I have something to report to unemployment!
I met with a potential client in my "new" possible career of choice (so wishy washy!).
On the other hand, my meeting with a massage therapist with whom I used to work went great. She has an amazing touch (we actually called her a healer), and she wants to grow her business. We had a great meeting and we're going to get together again early next week to tighten things up. My first "real" client!
School started.
I don't have children at home, but this does affect me because, as a cross country coach it means that competition is just around the corner. It also means a few schedule changes, and more bureaucracy (when you're training early in the morning all summer long, the powers that be in school administration pretty much leave you alone).
We also had an end of summer party with the cross country team hosted by one of the girls' parents. It was right after practice, so she made breakfast, the girls got to go swimming and this:
I admit that I, um, encouraged the girls to do the Ice Bucket Challenge, but with only a couple exceptions they all accepted it. I think the opportunity to nominate the boys' team played a part. I told them about listening to Augie Nieto's story at Blogfest, just so they would be reminded that the experience was about more than just pouring a bucket of ice water on their head. They were still a little nervous as the buckets were prepared though.
But first, they had to do this.
That made the Ice Bucket Challenge sound like a piece of cake!
In honor of the beginning of school, here's a fun, no equipment workout that can be done outdoors on a track (or anywhere you have room to move and run). Originally posted last year at back to school time.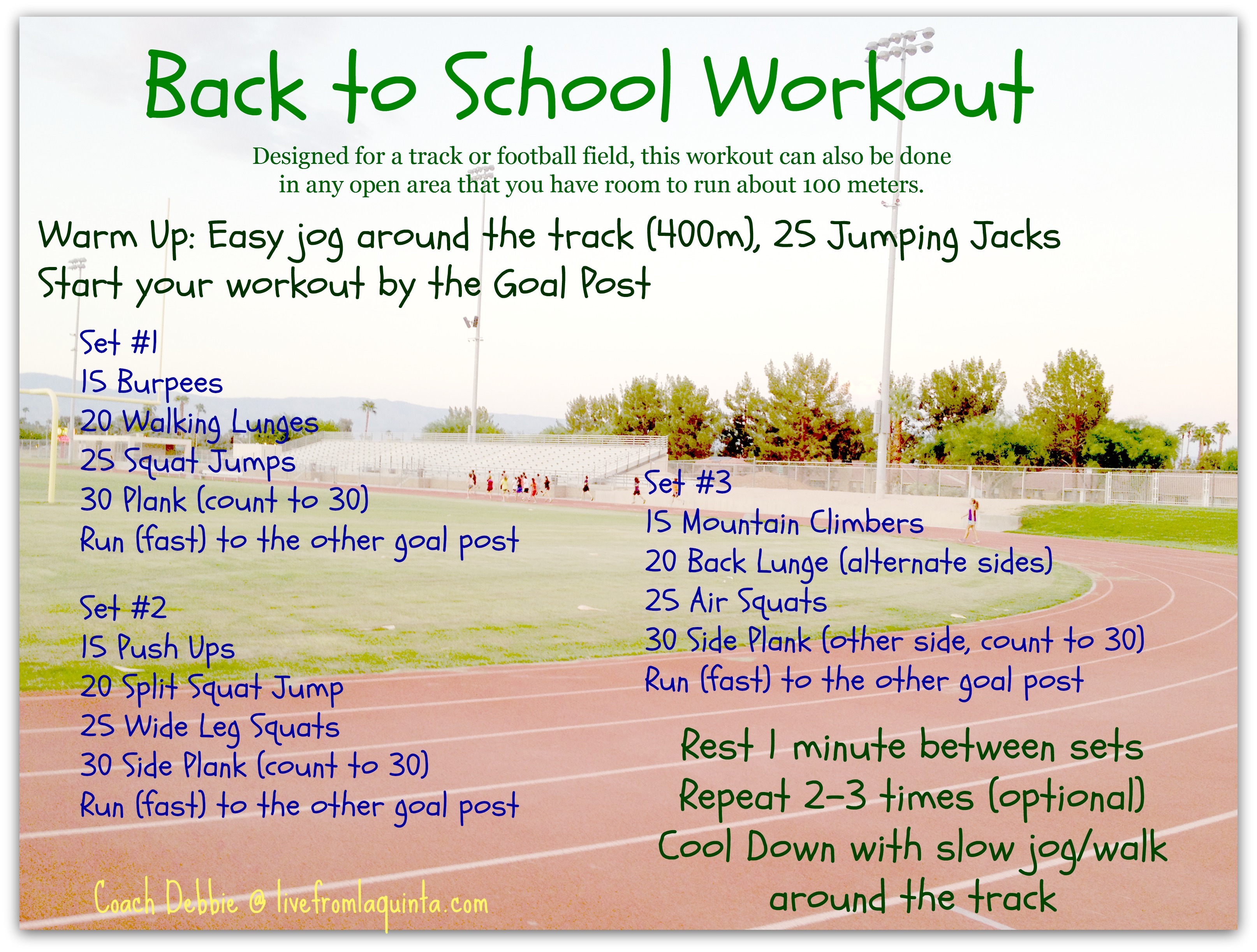 A Few Updates and Reminders
(Affiliate Alert!)
Yogadownload.com is having a Labor Day sale!
You know how much I love YogaDownload.com. I was a member before I became an affiliate, and I love the whole concept of "taking yoga anywhere." I download the audio classes right to my phone, but they also have video classes, and all levels, so there is something for everybody. From now through September 2 all memberships are on sale:
Yearly Elite Membership* for $60 with code LDYE14
3-Month Premier Membership for $18 with code LD3P14
Monthly Elite Membership for $10 with code LDME14
Monthly Premier Membership for $5 with code LDMP14
*With the Yearly Elite Membership,you will be able to keep this discounted rate for the life of the membership!
Celebrate Labor Day with a YogaDownload Yearly Elite Membership for only $60 (reg. $90) with code LDYE14. Sale ends September 2nd, so sign up today!
The new fall line at Eleven by Venus!
We are rolling out the fall line at Eleven by Venus! I had a chance to wear a few new pieces of the new collection at Blogfest. The lighting makes this outfit look a little bit pink, but it is a beautiful, rich cerise red that I adore.
There, that's better. And I'm alongside Carla, who heads up our Team Eleven by Venus. Even better, you can save 10% on your purchase with the code TEAM11DEBBIEW.
Ignite Naturals Indiegogo Campaign

I've been using In Refresh electrolytes to fuel my running for a couple years now. I love this plant based product so much that I became an Ignite Athlete so that I could spread the word. In addition to being vegan, it is also gluten and GMO free, and uses no processed sugars. Ignite Naturals is getting set to launch new flavors of In Refresh through an Indiegogo campaign. We're halfway through, but we still have a ways to go. Check out my original post here.
What's in it for you? Some really great prices on a variety of Ignite Naturals products, plus some other swag thrown in. You can even get a (sold out) entry and hotel package to the Hawaiian Lavaman Triathlon!
The Latest post on Media Fitness Coach
Finding the time for social media can be challenging, whether you run a small business, work at a full time job, or have a busy life. Here are a few tips to help you keep up.
Do you have kids that are heading back to school soon? Does that make you happy or sad? Have you done the Ice Bucket Challenge yet?