Last week was one I probably do not want to live through again. First I take a fall on the run. Not a huge deal, I fall a lot, but I had some road rash, swelling, and pain. Enough of the latter to send me to the doctor on Monday. He didn't think it was a huge deal either, but still referred me for an x-ray.
Stop…wait…
After reading my whine weekly recap, I decided to save it for the end of this post, so that we could get to the recipe as soon as possible. That way it is totally optional for you to put up with my long sob story.
Another Take on Quiche
I admit it. I have a thing for quiche. Obviously, when I first learned to make it, eggs, bacon, and real cheese were involved. When I became vegan, it was time for another take on quiche. The kind with no eggs, no bacon, and vegan cheese. One thing it has in common with my quiche of my PVD (pre-vegan-days) is that is still light and delicious.
Vegan Quiche
A quick but delicious vegan quiche recipe.
Ingredients
1 vegan pie crust
1 pound firm or extra firm tofu
1 tablespoon vegetable oil
1 cup mushrooms, sliced
1 6-ounce package baby spinach
½ teaspoon turmeric
½ teaspoon garlic powder
½ teaspoon Nala Kamak Salt (Himalayan Black Salt)
¼ cup nutritional yeast
Pepper to taste
½ cup shredded vegan cheese
Instructions
Preheat oven to 425
Press some of the water out of the tofu by wrapping it in towels and placing it under something heavy (like a few plates) while you prepare the spinach and mushrooms
Preheat the oil in a large frying pan over medium heat. Cook the mushrooms for about two minutes, then add the spinach and cook until just wilted. Set aside.
In a food processor, combine the tofu, the seasonings, and the nutritional yeast. Process until creamy. You will want it to be somewhat thick, because it won't thicken as it cooks, but you can add a little water if you need to.
Spoon the tofu mixture into a large bowl. Fold in the cheese, then add the spinach and mushrooms. Stir gently to combine.
Spoon into the pie crust. Bake at 425 for about 30 minutes, until the quiche is heated through and the pie crust is golden brown. If you'd like you can sprinkle a little cheese for the last 10 minutes of baking.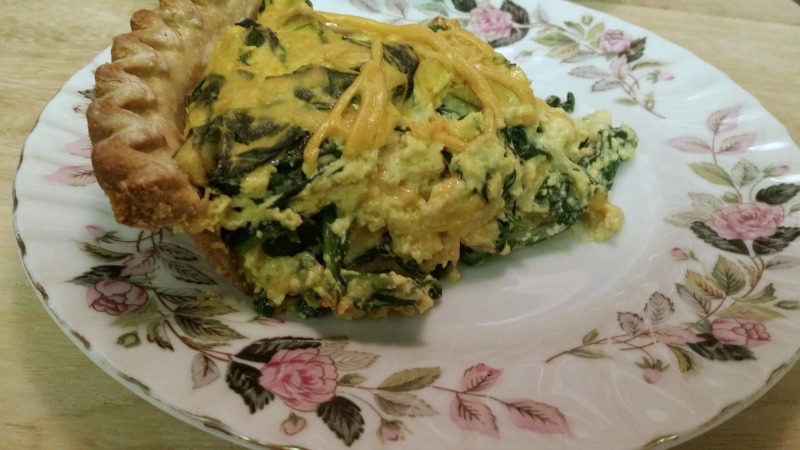 And Now the Previously Scheduled Whining
Wednesday afternoon I got the message that sank my hopes of running the Honolulu Marathon this year: I had a crack in my patella. I was told I needed to wear a brace, get a referral to an orthopedist, and in the meantime, don't bend my knee.
I finally had my appointment to get fitted for my brace on Friday afternoon. This is life for the next several weeks.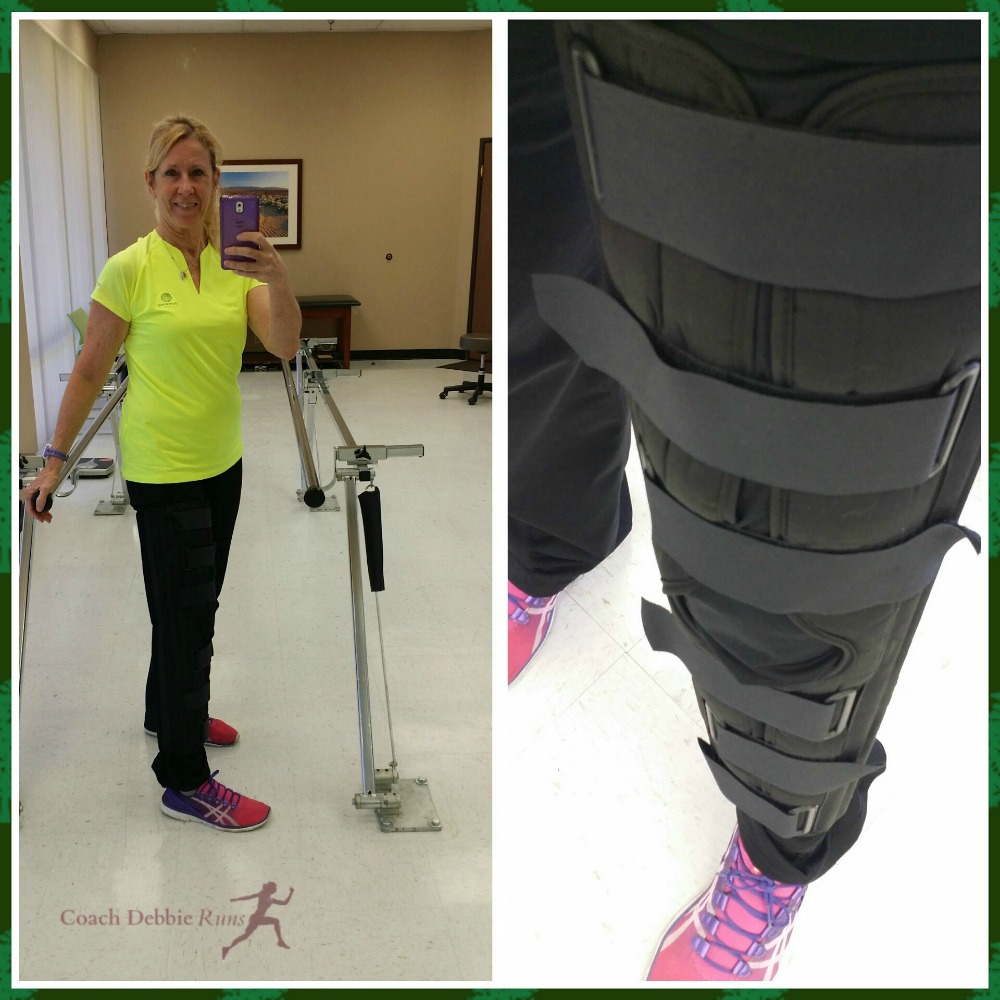 This thing is so huge and uncomfortable that I already hate it. I'm not looking forward to wearing it all day at work, getting in and out of my car is probably really funny to watch a challenge, and it makes me walk with an off-kilter gait that I'm sure will leave my problem right hip in even worse pain.
I found out the hard way how little it takes to do too much. I went with Alan on Saturday to the Tram Road Challenge, which he was announcing. You know, that little old race where we got married 16 years ago and I would have loved to run? Instead, I over-exerted myself by walking around before and during the event, which sent me to bed when we got home. I also somehow developed a migraine, which kept me in bed for the rest of the day and night. I'm not sure if they're related, but I'm all too ready to blame the stupid brace. Plus the fact that I haven't been sleeping well, due to the achiness and discomfort.
Okay, enough of the whining (and yes, it helped). I did have fun at the race, even if I couldn't run it. I saw many running friends who I haven't seen in a long time. I got to revisit the scene of my wedding. And anything is better than sitting around the house, alone, feeling sorry for oneself.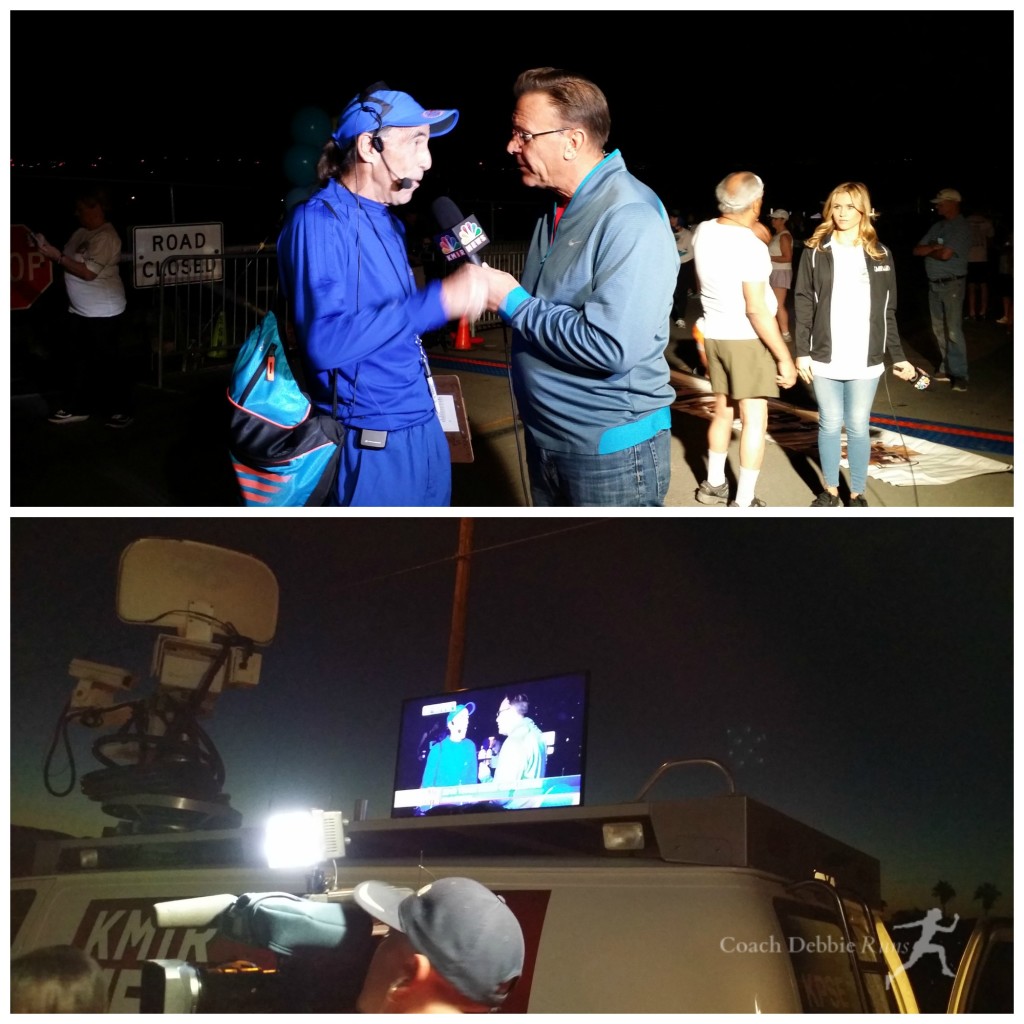 KMIR News, one of the local television stations, had full coverage of the event going on from about 6:00 am until the race was almost done. Alan was interviewed several times, as were several of my friends. One of the bonuses of living in a relatively small town, the local television stations are very involved in the community.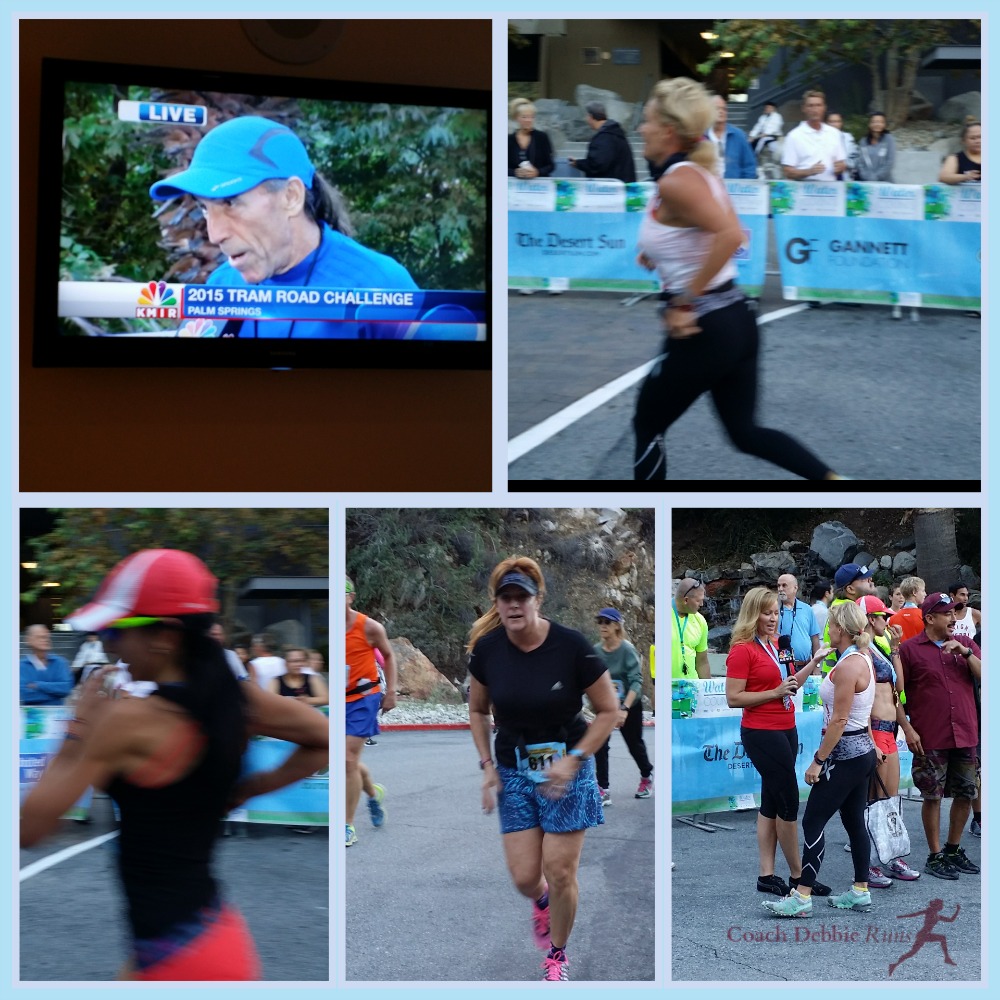 And, even if I couldn't run, I could live vicariously through these awesome running friends, all of whom kicked that mountain's butt. Remember, this is a race marketed as the toughest 6k in the world. It runs almost straight up the mountainside for 3.7 miles, with about a 2,000-foot elevation gain. Even the winners, some of the fastest runners around, take about 27 minutes for the men, 34 minutes for the women. Now that's tough!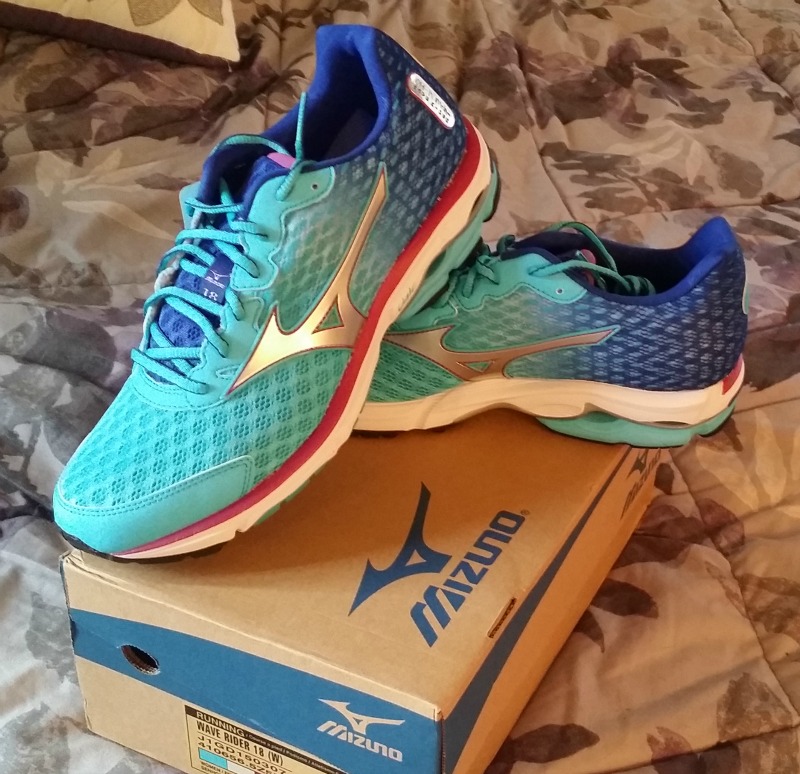 And finally, my incentive to get well and back to running again. My favorite Mizuno Wave Riders, ordered the Friday before I fell, and arrived the Monday afterward. So they sit on my shelf calling me back to running.
I'd like to think I'm handling this with a positive attitude for the most part, but I keep having these mini-meltdowns, when the frustration seems to overwhelm me for a few minutes. And then I wipe my eyes, blow my nose, and get back on the happy train. At least until the next one.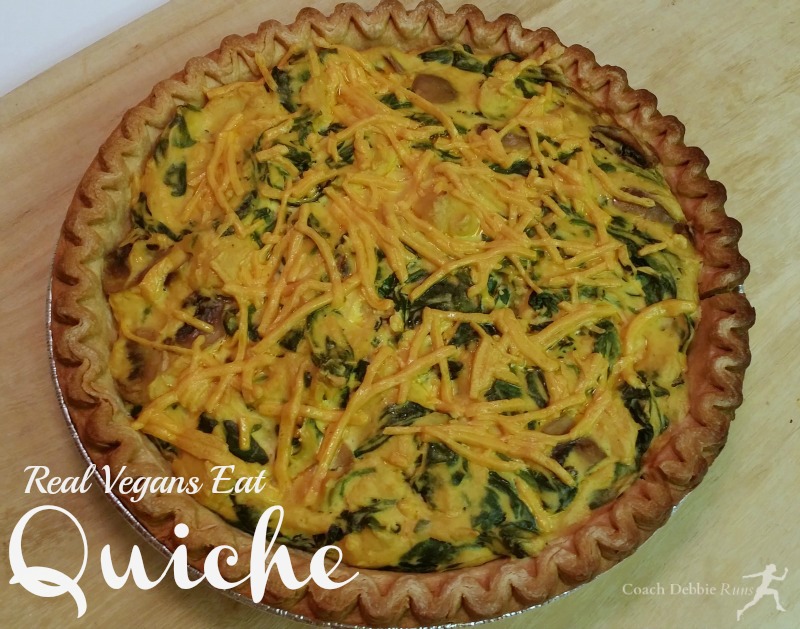 Have you ever tried a vegan quiche? Did you run a race this weekend? Tell me about it so that I can live vicariously through you too!
---
My weekly linkups! Please stop by and check out all of the great recipes, workouts, and information that all these awesome bloggers share every week!
Sunday Blog Hop with Jenn
Meatless Monday with Tina and Deborah
Meatless Monday with Annmarie 
Inspire Me Monday with Janice
Anything Goes with Marilyn
Link it to Me with Chantal
Bonnie, the Pin Junkie
Tip Tuesday with Debbie in Shape
Wild Workout Wednesday with Annmarie, Michelle, Sarah, and Angelena Marie
Wednesday Wisdom with Nanna's Wisdom
The Blog Booster Party with Kathleen
Friday Fitness with Jill