As many of you know, my beautiful Dalmatian, Penny, who was my running partner for many years, passed away about two years ago at the age of 14. I wrote this post four years ago because, while it saddened me to see her slowing down, I was at the same time inspired by how she approached aging without all the baggage that humans carry with them. In fact, many humans could learn a thing or two about aging gracefully by paying attention to how dogs do it.
5 Things I Learned About Aging Gracefully from my Older Dog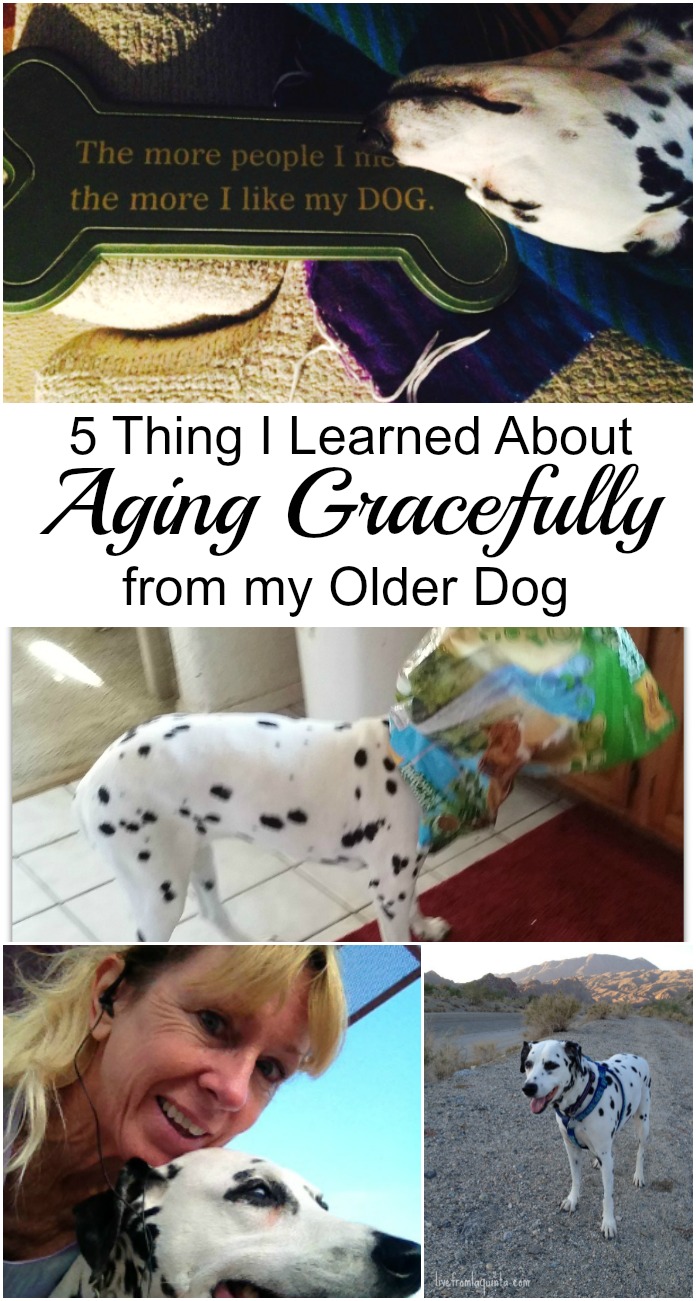 It's Still Running (even when you're slow)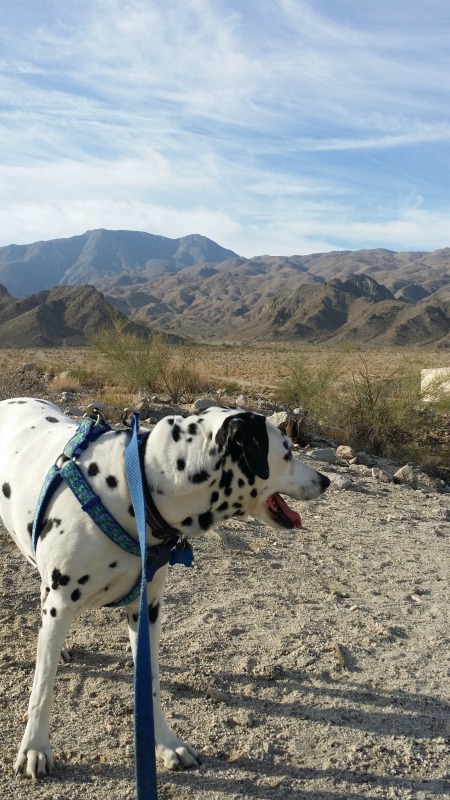 Exercise is one of the most important factors in aging gracefully. It will help prevent muscle loss, osteoporosis, and a multitude of other diseases, as well as keep you strong enough to live your daily life and help keep your energy level high. If Penny had a choice, we'd go running every day because it just makes her happy. Yes, we both are a bit slower than we used to be, but that doesn't matter. We are still out there doing it. Find an activity that you love to do and you will be as excited about it as Penny is about her run.
Eat Healthy, Not Too Much, and Savor Every Bite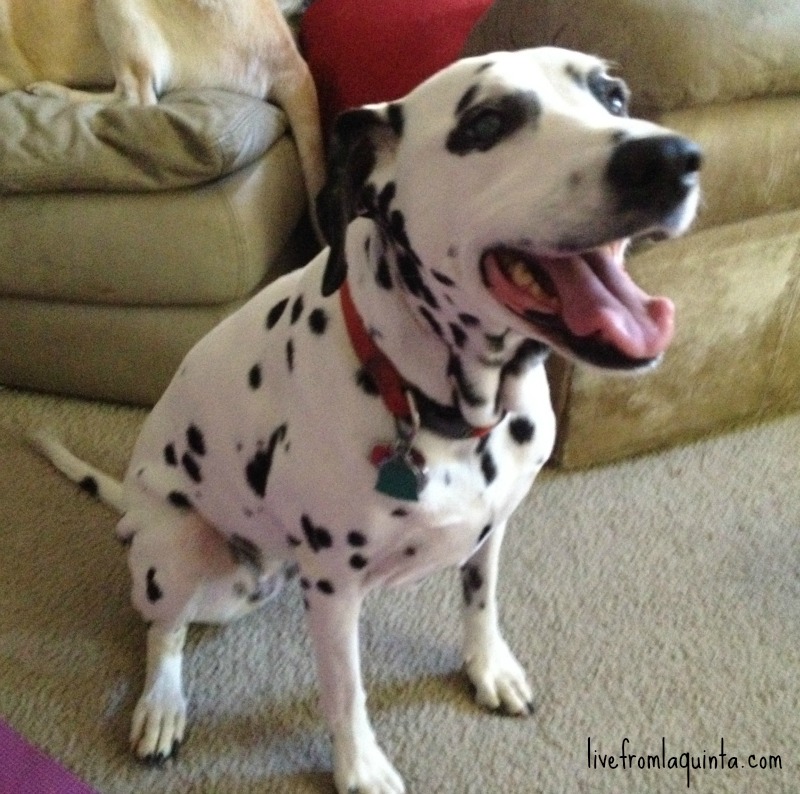 While I control what Penny eats (she's vegan, just like me), she has always approached meals as something to take her time about and enjoy.  She seems to savor every bite, and sometimes I'll see her lie down behind her unfinished bowl, presumably to give herself a little time to digest before finishing her meal. Eating healthfully is not about dieting. It is about eating whole food that you enjoy but not too much of it. Eat lots of fruits and vegetables and don't be afraid to treat yourself once in a while (once in a while being the key words).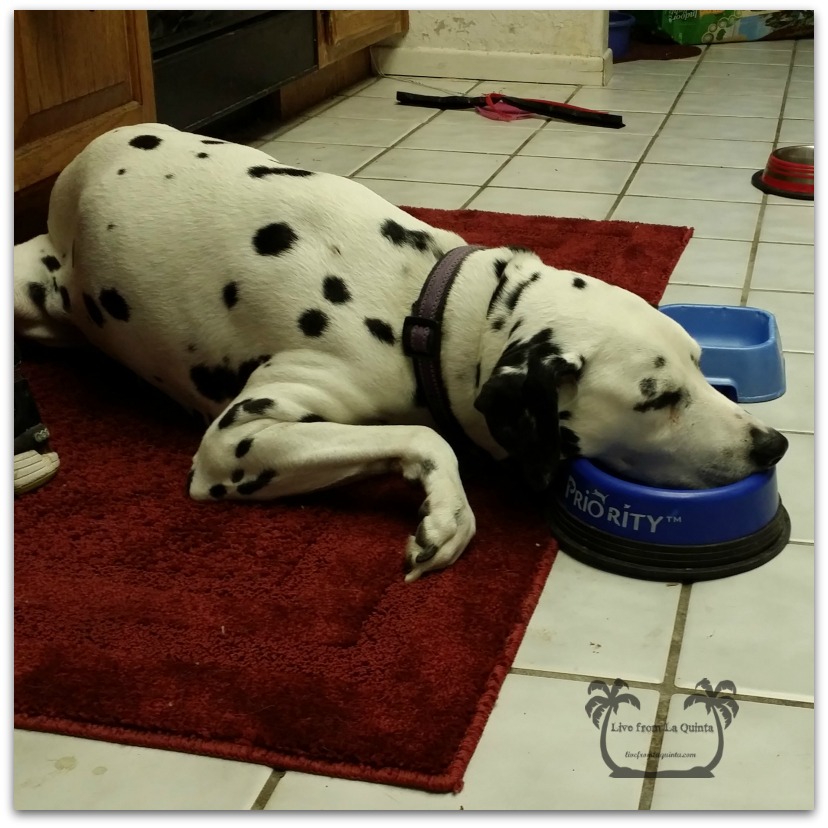 Think Like a Teenager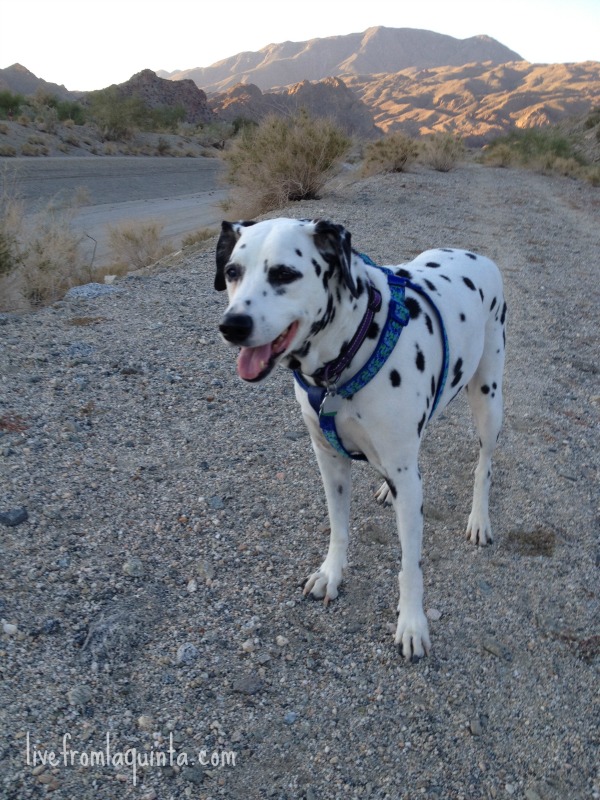 If you start to think that you can't do something anymore, pretty soon you will be right. Penny (and teenagers) never doubt that they can run, jump over a fence, walk on a narrow beam. Penny still makes the leap to jump on our high bed (using a storage chest as an extra step). Sometimes she misjudges and doesn't quite make it up. Doesn't matter, she doesn't feel embarrassed because she missed or scared to do it again. She tries every single time. And so should you. Don't be afraid to take that jump. Whether it's going for a bike ride, venturing into social media, dining alone at a fancy restaurant, or participating in "karaoke night," give it a try.
"Dog" Naps are Good for You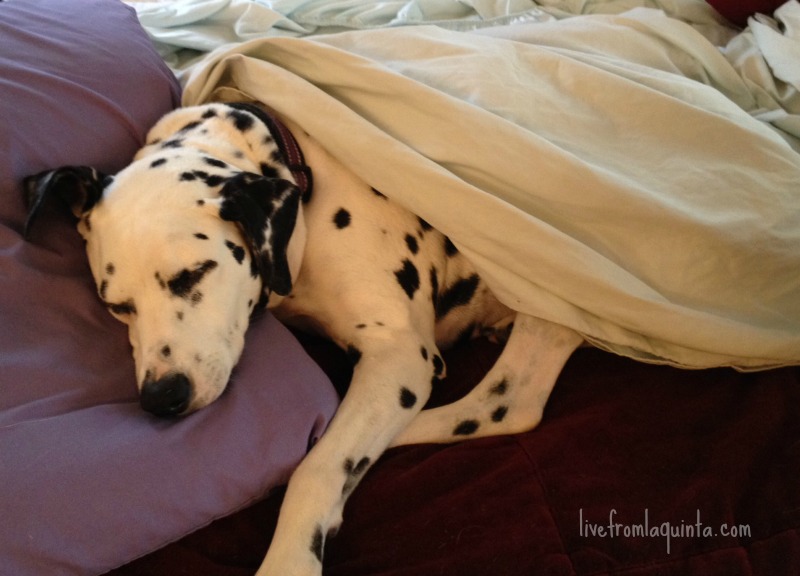 Getting enough sleep is essential for aging gracefully. Not getting enough can put you at risk for a host of physical and mental problems. Penny not only sleeps through the night (yes, on our bed), she also takes a nap or twenty two during the day. A quick dog cat nap can refresh and energize you. Aim to get eight hours per night, though the perfect amount can vary from person to person.
Be the Queen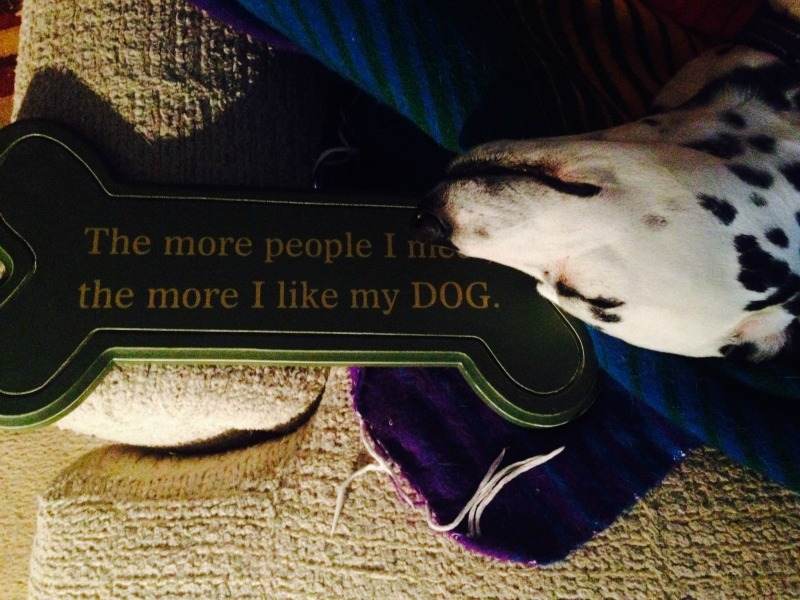 You have earned the right to be taken care of and to enjoy the small gifts that life offers. Penny does this by lying in a warm ray of sunlight, taking a long stretch when she wakes up, allowing the younger dogs to groom her, and finding the most comfortable spot to sleep (frequently that is my side of the bed). Humans might choose to schedule a massage or pedicure, let their kids take them to lunch, or take a long stretch when they wake up.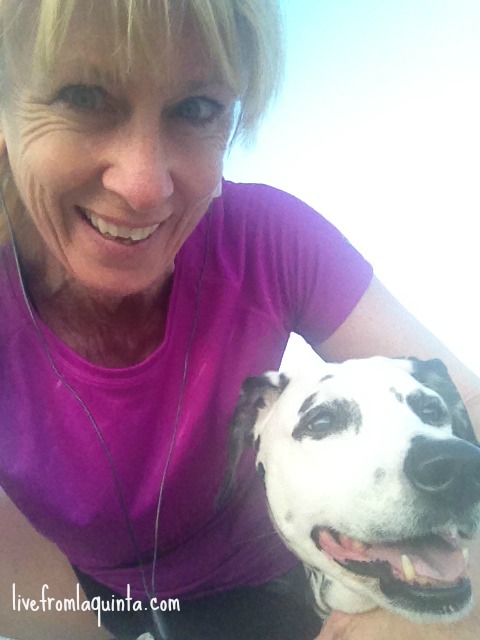 Penny has taught me not to worry about the small stuff, the new wrinkles in my forehead, the few extra pounds around my middle; and instead focus on the important things, enjoying life, staying fit, being loved, and appreciating every moment that I am given. She is lying next to me as I write this as if she knows she is the star of this post, all the better to lean over and give her a hug and say thanks.
Have you ever learned a lesson from your pet or your child?
Originally posted December 2013. RIP Penny, you will always be missed. 
---
Weekly Linkups
My weekly linkups! Please stop by and check out all of the great recipes, workouts, and information that all these awesome bloggers share every week!
Meatless Monday with Sarah and Deborah
Meatless Monday with Annmarie  and Dixya
Tuesdays on the Run with Marcia, Erika, and Patty
Inspire Me Monday with Janice
Wild Workout Wednesday with Annmarie, Jen, and Nicole
The Plant-Based Potluck Party with Deborah
The Running Coaches' Corner with Rachel, Suz, Lora Marie, and Me!
Friday 5 2.0 with Rachel and Lacey and Meranda