With the start of a new year, many people decide that it is time for achieving fitness goals. For some, that means starting a running program, for others, it can mean joining a gym for the first time.
Joining a gym can be very intimidating for new exercisers. You may feel that you are surrounded by people who know exactly what they are doing while you aren't quite sure where to start. Whether you are overwhelmed by visions of hardcore fitness buffs with abs of steel surrounding you or if the hundreds of complicated machines just seem daunting, don't let that keep you from starting your journey toward achieving fitness goals.
Achieving Fitness Goals: 10 Tips for Joining a Gym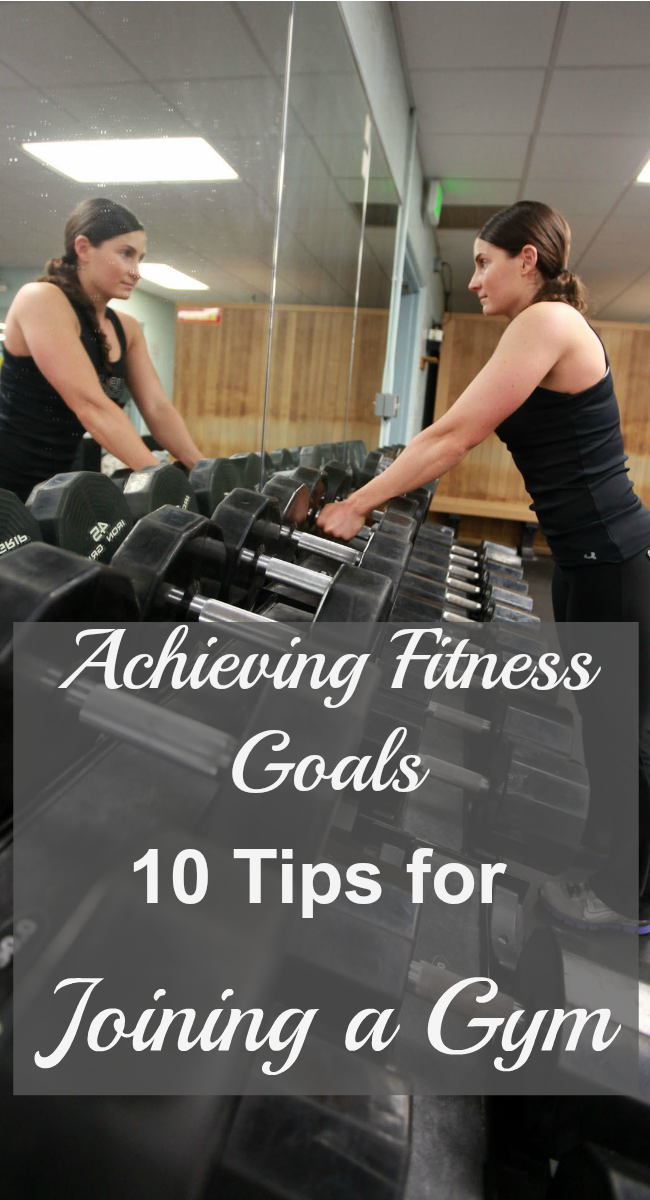 1. Sign up for the introductory orientation. Most gyms will offer this as a free service to introduce you to the equipment.  You will spend an hour or so with a personal trainer to make sure that you have some understanding of how to use the weight machines and cardio equipment.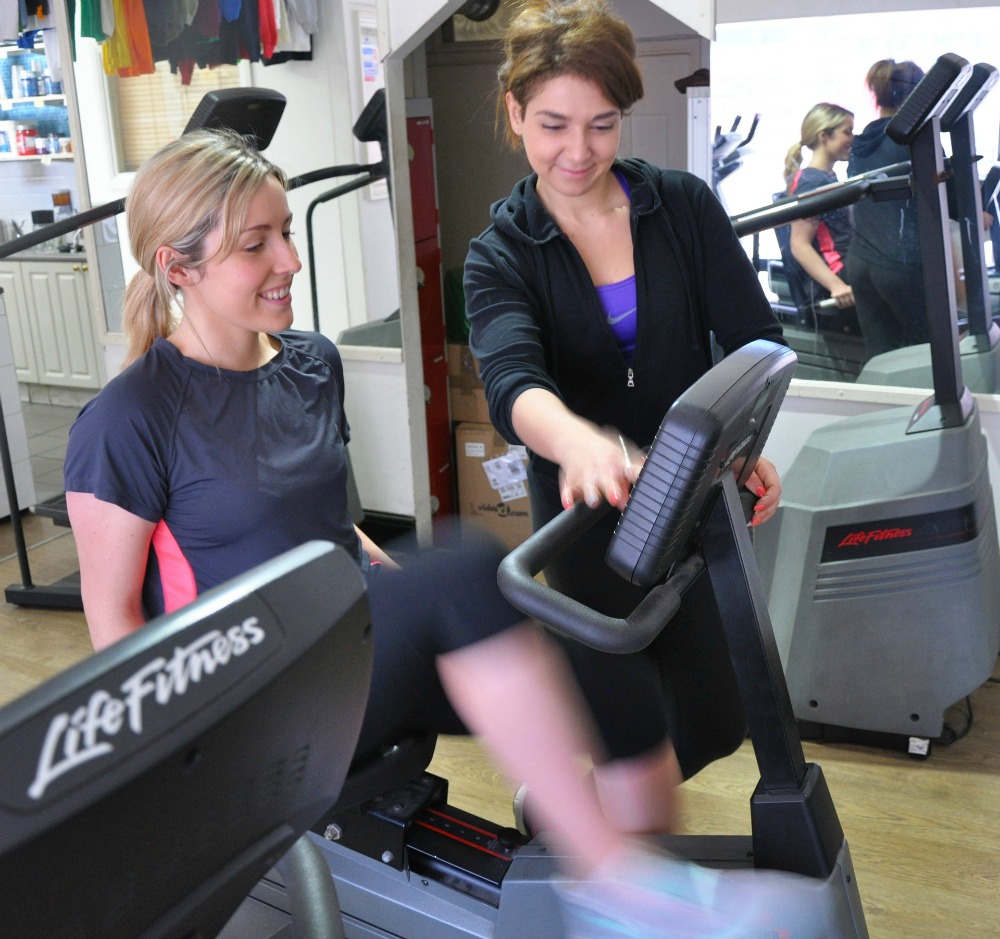 Sure, they want you to sign up for personal training services, but they also want you to work out safely. Be sure to ask any questions that you have. You should leave with a little more confidence about the gym equipment and a basic plan for what to do when you work out on your own.
2. Sign up for a few personal training sessions. If you have no experience with weight training, it is a good idea to sign up for some sessions with a certified personal trainer. Your trainer will create a program for you based on your goals and help you feel comfortable using both the machines and the free weights.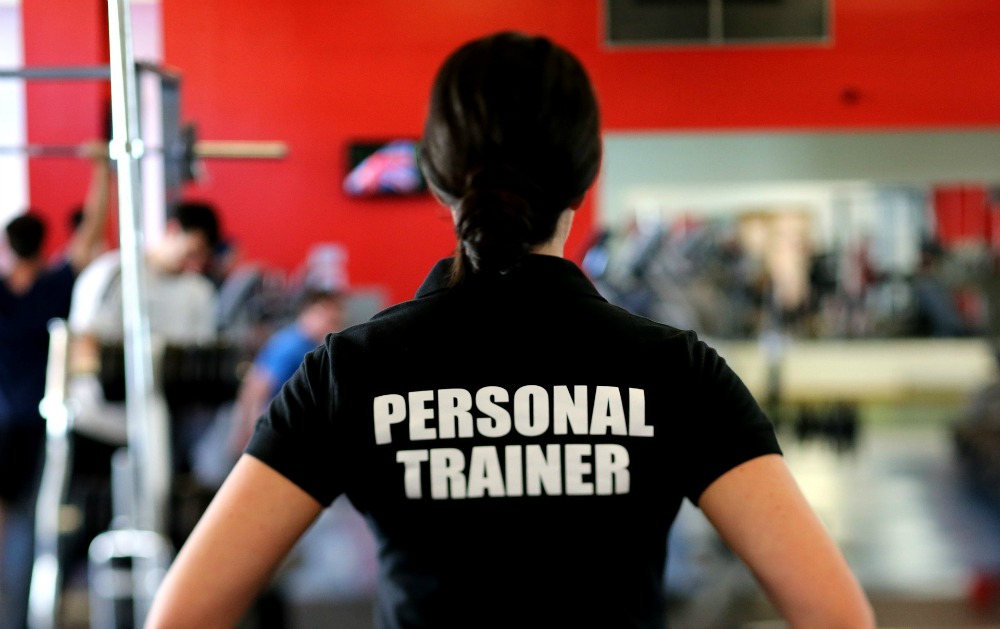 A trainer will ask you about your health and exercise history, any limitations or physical restrictions that you have, and the goals you hope to achieve. Then they can create a personalized plan that will help you reach those goals, whether you want to lose weight, increase your strength and fitness, or get better at your sport.
3. Take a class. Taking group exercise classes is a great way to get started at the gym. Find a class that sounds interesting and sign up. Most are included in the price of your gym membership. From Zumba to circuit training, your gym will have choices that will not only help you have fun and get fit, they will give you the opportunity to meet other members and feel comfortable in the group atmosphere.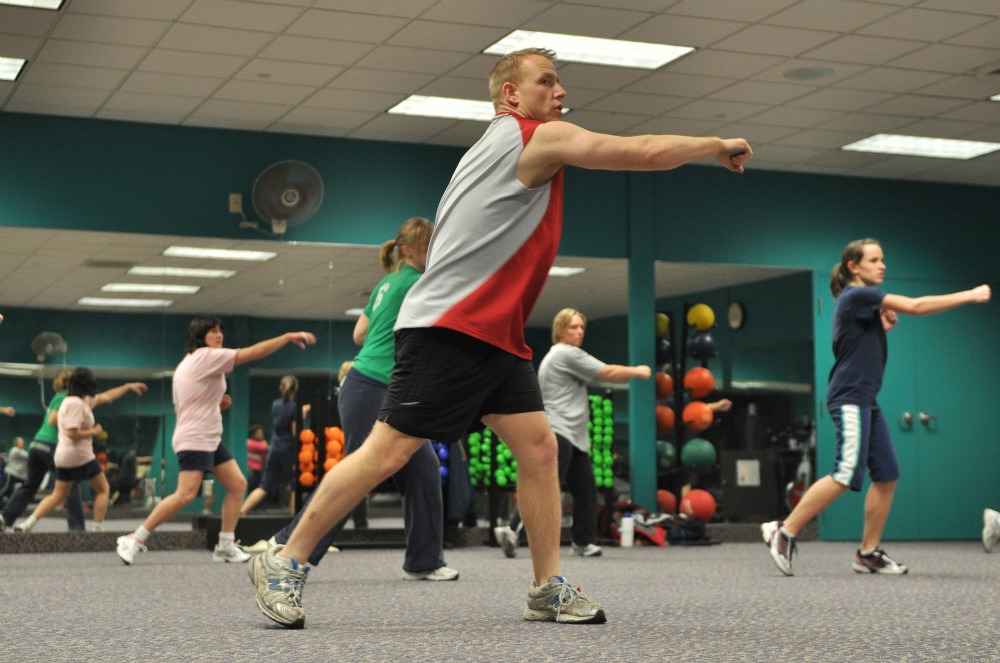 On your first visit get there early and introduce yourself to the instructor. Let her know any restrictions or injuries that you might have. And don't hide at the back of the class no matter how tempting that may sound. The closer you are to the front the better you will see the instructor's moves and she can better correct your movements.
4. Do some research. If you are a beginner, take the time to research about what you should be doing at the gym and how to avoid injury. There are many online resources that can tell you how to use the machines and how to exercise with proper form. You can even find specific workouts to try, learn which exercises you should be doing for specific results and how to make sure that you create a balanced workout.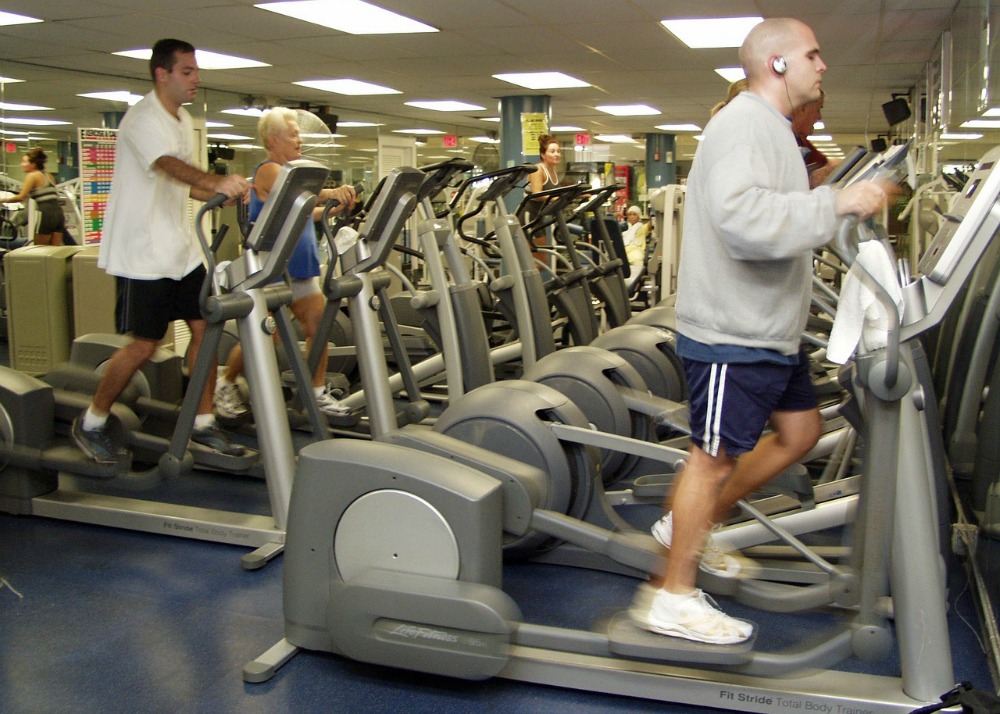 5. Go at a quiet time. The early morning and evening are busy times at the gym as exercisers get their workouts in before heading off to work or on their way home. The equipment may be busy and the gym may be crowded. If you have the option, try visiting the gym in the late morning or early afternoon. That is the quietest time at the gym, which creates a comfortable atmosphere. You can take the time to try out the equipment and explore the variety of machines.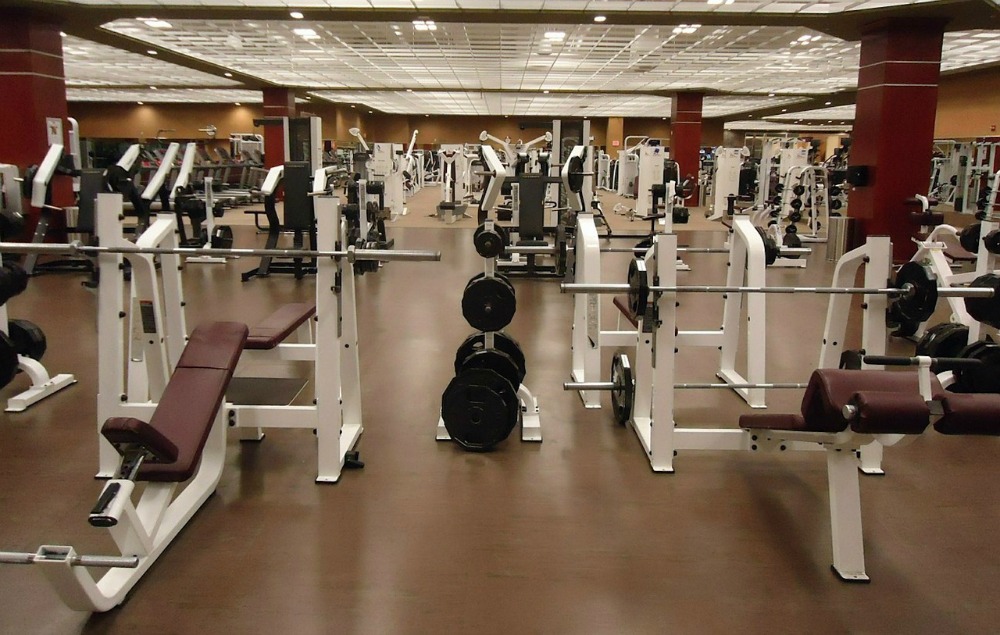 6. Bring a friend. The buddy system is a great way to motivate and hold yourself accountable to your exercise program. Bringing a friend along to the gym will help you to feel more comfortable. If your friend has fitness experience she can help you learn a little more about working out. If you are both beginners you can learn the ropes together.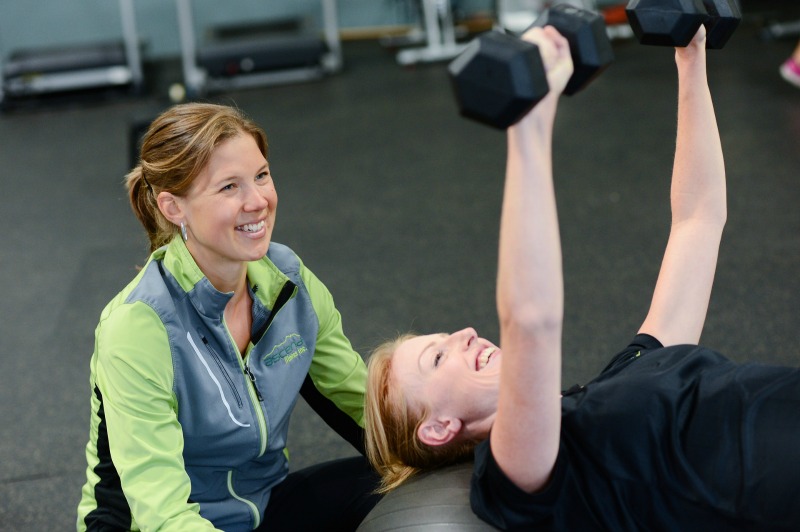 7. Bring music. If you bring your own music you can simply plug in and get on with your workout, forgetting about your concerns and the other exercisers around you. Music can be a great motivator and give you an extra push to get through your workout.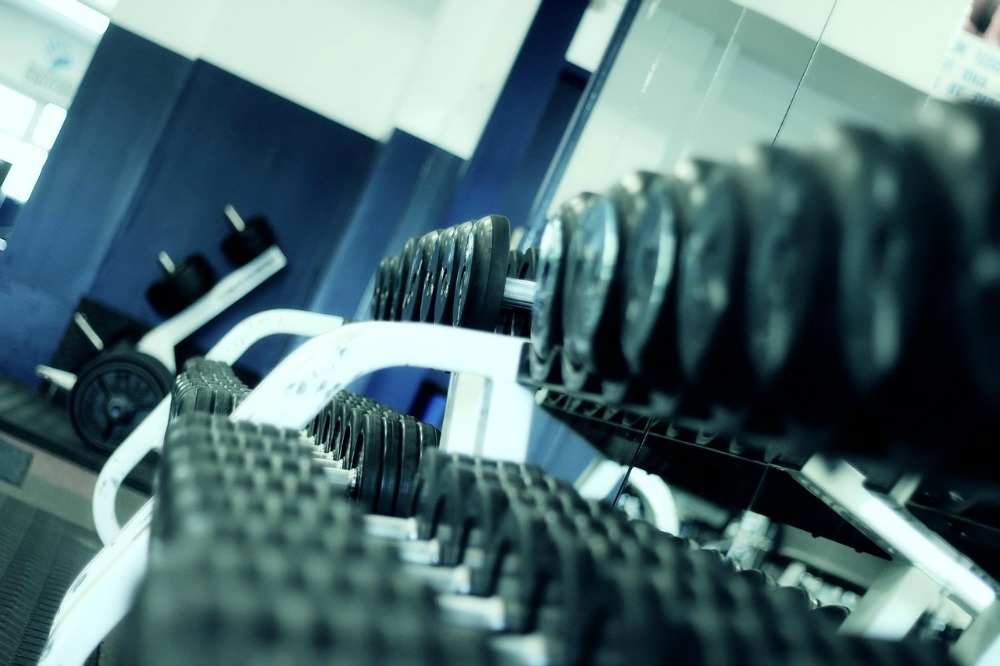 8. Have a plan. Don't walk into the gym and wander aimlessly around looking for a random machine to try. Create a workout plan, which can vary from day to day depending on your goals. One day you may want to focus on cardio, so start out on the treadmill, elliptical or stationary bike. Another may be total body strength, upper or lower body, or you may plan to do it all. The point is, have a plan. You'll feel more confident.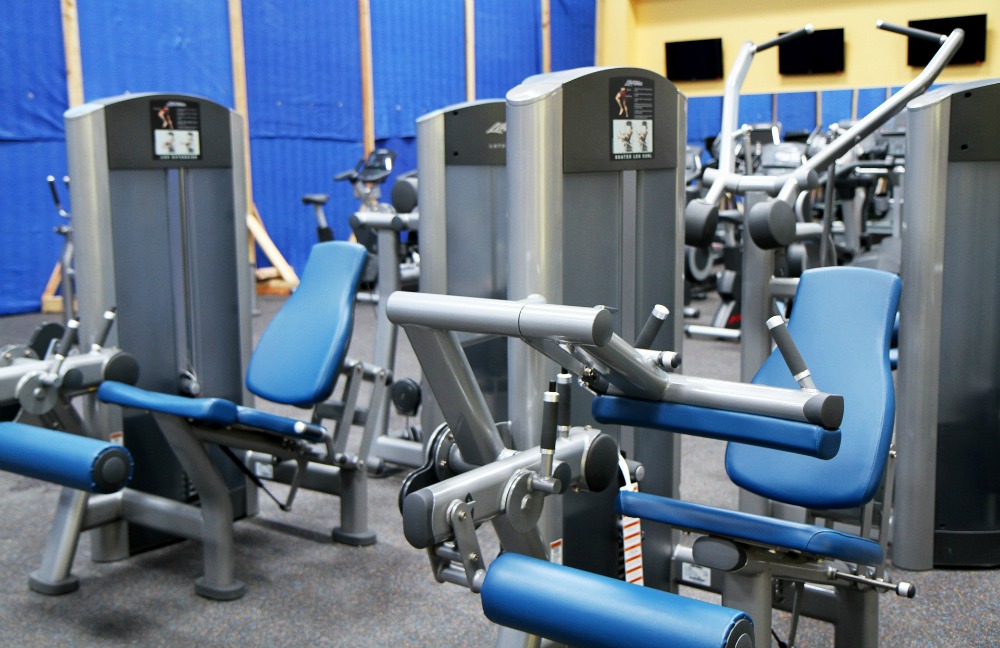 9. Learn gym etiquette. There are certain protocols expected of gym-goers and once you learn what they are you will be on your way to fitting in. Some of the important ones include replacing weights when you're done, wiping down equipment after use, and not hogging the machines. Your gym probably has a sign or a list that they will be happy to provide you. If not, just remember to be considerate of others.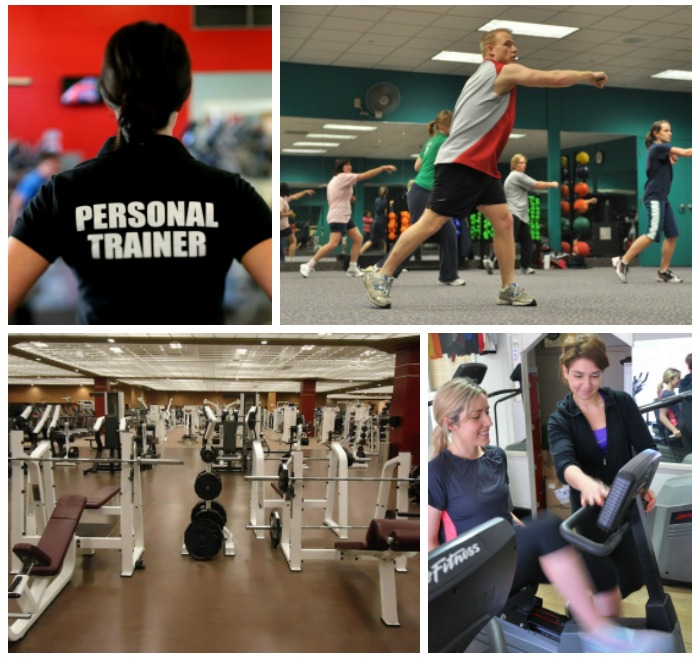 10. Remember that everyone has "been there." Everyone has had first-timer jitters at one time or another. We all had to start somewhere. Most people understand your discomfort and are happy to answer questions, direct you to a certain piece of equipment, or show you how to start the treadmill or elliptical. Just be sure that you're not interrupting their workout.
There is one final important thing to remember about feeling uncomfortable at the gym. No one cares. Everyone is really just concerned with doing their own workout and overcoming their own insecurities. They don't notice that you have to read the instructions on the chest press, or that you're wearing an old t-shirt and sweatpants. In spite of your fears, no one is watching you. They really aren't.
While walking into the gym for the first time can be a daunting experience, following these tips will help you ease into the experience and feel comfortable in your environment. Walk in with confidence and soon you will be confident and competent.
Do you remember your first time at the gym? What made you feel more confident and comfortable? What advice would you give to a newbie?
Originally published December 2016
---
Weekly Linkups
My weekly linkups! Please stop by and check out all of the great recipes, workouts, and information that all these awesome bloggers share every week!
Meatless Monday with Sarah and Deborah
Meatless Monday with Annmarie  and Dixya
Tuesdays on the Run with Marcia, Erika, and Patty
Inspire Me Monday with Janice
Wild Workout Wednesday with Annmarie, Jen, and Nicole
The Plant-Based Potluck Party with Deborah
The Running Coaches' Corner with Rachel, Suz, Lora Marie, and Me!
Friday 5 2.0 with Rachel and Lacey and Meranda