So somehow, even though I'm not working at my "real" job, I am staying really busy.  I'm working hard during this break to build up the blog, and, as other bloggers know, that can take hours a day. Add in some weekends away, projects around the house, and I don't seem to have a spare minute.
A Squat-a-liscious Tabata Workout
Squataliscious – def – 1. involving many squats. 2. exercises that make the butt look delicious.
Alan and I also just made a re-commitment to the gym (again). So aside from being really sore this week, it has me thinking about faster, quicker workouts, especially those that can be done at home. I plan to introduce him to the TRX (though the only decent place to anchor it is outside, so hot/humid again). I'm also thinking about this Tabata workout. There's is nothing like a HIIT (high intensity interval training) workout to get your workout done quickly and leave you in a sweaty pile on the floor. I really like this one because it requires no equipment, so you can do it at home, in the gym, or, if you're a bit of an exhibitionist, on the trails.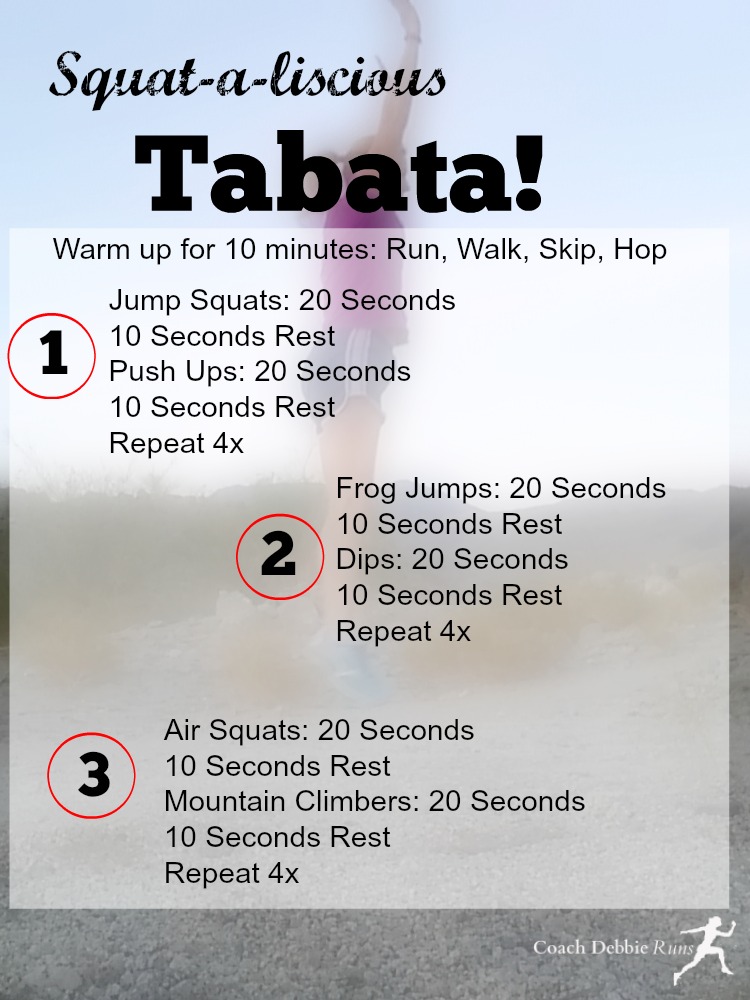 The Lucky Streak Continues
You may remember a few months ago I wrote about my lucky streak. Over the course of a couple months I won several prizes on blog giveaways, including my Blendtec Designer 725 blender, a $100 Lululemon gift card (both from Fitfluential), socks and a pair of Croc shoes (the cute ones!) from Katie, a Sparkly Soul Headband, an Unplugged t-shirt, a package of NuNaturals from Jody, not to mention that I received a Magic Bullet blender from Influenster (we're doing really well in the smoothie department around here!).
Well, I seemed to cool off for a while (missing out on winning a tablet computer that would have been very cool), but it looks like things are heating up again! Last week I found out that I won a $75 Synergy Organic Clothing gift card from Lora Hogan, and biggest of all, the entire Schoen by Yu denim collection from Popsugar Select's first ever giveaway. And finally, I won a prize package from Fit Approach! It hasn't arrived yet, but I'm sure it will be filled with all kinds of Sweat Pink goodies!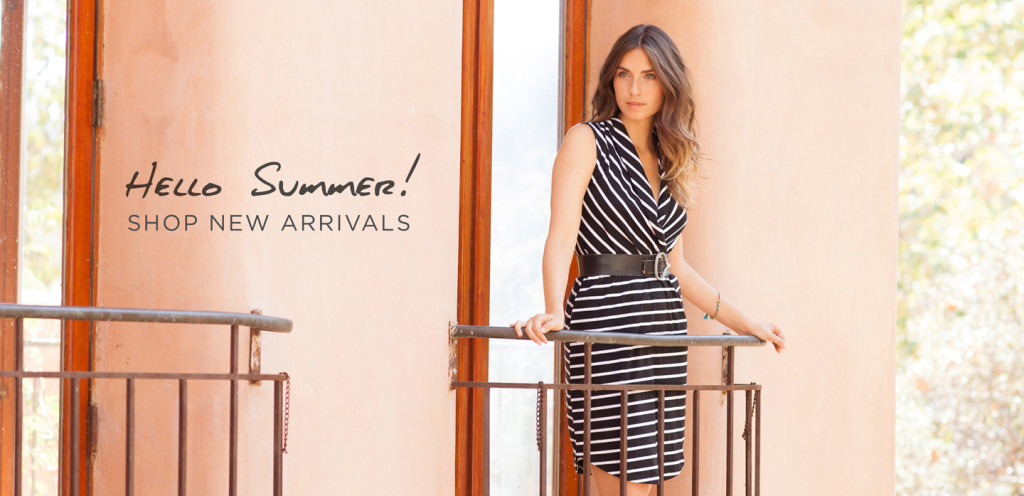 This is the dress I ordered from Synergy Organic Clothing. Just in time to pack for Blogfest!
I'm thinking I better get myself to Vegas as soon as possible before this lucky streak wears off!
Disclosure: This post contains affiliate links.