On Monday morning I checked my daily blog stats, not expecting much because it was a holiday. To my pleasant surprise, I saw that my pageviews were about three times my daily norm, even at that time of the morning. I quickly clicked to see where the traffic was coming from, expecting possibly another viral post on StumbleUpon. Instead, I discovered that more than half of that traffic was coming from Flipboard.
Flipboard? What is this, a new social media app that I need to learn about?
Not exactly. Flipboard is a content curator, originally designed to be used on mobile devices to make reading online material easier, though there is also a web version now. With over 82 million active monthly users, you can see that there could be great potential to drive traffic to your blog.
Articles are put into magazines, sorted by topics to make it easier to find topics of interest to the reader. Readers can then add these posts to their own magazines, thus spreading the content love.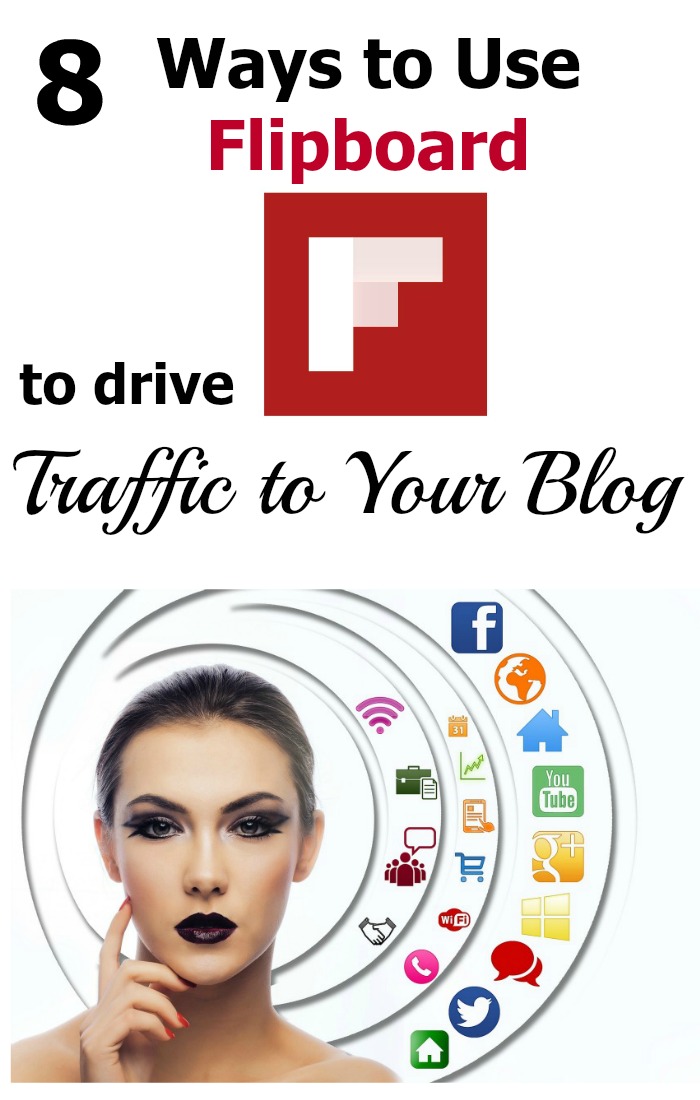 How Can Bloggers Use Flipboard to Drive Traffic to Their Blog?
So how can a blogger get the best results from Flipboard? Here are 8 tips to get you started.
Set up an Account
Step one, obviously, is to set up an account. Simply go to the Flipboard website or use the app on your mobile device. Take a little time to fill in your profile, making it brief, but interesting. You can also add an avatar or photo. All this makes your account stand out, so don't skip this part.
Create Some Magazines
Create a few magazines with topics that interest you. Give them a strong title and description, making it clear what the magazine is about. Make sure to create magazines that will fit with your own content, in addition to other topics that you enjoy. You can create your magazines on your profile page.
Follow Magazines that Interest You
As you explore Flipboard, you will find thousands of topics and magazines, so to simplify it, follow a few magazines that interest you. You can also follow other readers and content creators. You can follow me, too!
Flip Articles That You Enjoy
Flipping an article is simply what Flipboard calls it when you like or hit the plus sign. After you do so, you will be asked which of your magazines you'd like to add it to. As with most other social media outlets, it's important to flip other people's content, not just your own, so spend some time adding content to your magazines.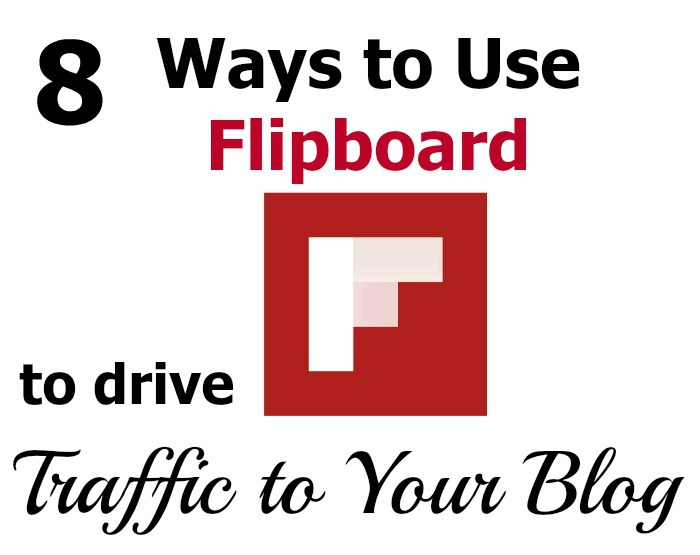 Flip Your Own Content
Unlike StumbleUpon, where you don't want to Stumble your own posts too frequently, Flipboard actually suggests that you do so to help you drive traffic to your blog (another reason to love it!). As they say, when you flip your own content, you create a beautiful, syndicatable package of stories, and also help your posts to be seen in the topic feeds.
Comment When You Flip
Add a short comment when you flip. According to Flipboard, this adds value to your flip by drawing attention to your post since comments are emphasized in the layouts of the mobile apps.
Find Flipboard Tribes
None of the groups I belong to shares flips yet, but I can see this happening soon as word spreads about how Flipboard can drive traffic to your blog. Entering reciprocal relationships with other content creators, where you share flips, comments, and likes, can help grow your own following.
Make it Easy for Other to Flip Your Content
Adding a Flipboard button for your blog posts will help make it easy for others to flip your posts (mines on the top, go ahead and try it!). There are also sidebar banners, bookmarklets, follow buttons, and widgets if you'd like.
Overall, Flipboard is relatively low maintenance way to share your content, which can potentially produce great results.
Have you ever tried Flipboard? Have you heard of it? Do you have any tips to add?
---
My weekly linkups! Please stop by and check out all of the great recipes, workouts, and information that all these awesome bloggers share every week!
Sunday Blog Hop with Jenn
Meatless Monday with Sarah and Deborah
Meatless Monday with Annmarie 
Inspire Me Monday with Janice
Anything Goes with Marilyn
Bonnie, the Pin Junkie
Tip Tuesday with Debbie in Shape
Wild Workout Wednesday with Annmarie, Michelle, Sarah, and Angelena Marie
Wednesday Wisdom with Nanna's Wisdom
The Blogger's Pit Stop with Kathleen
Let's Get Real with Karen.
Friday Fitness with Jill
Fitness Friday with Miranda