Has this happened to you? You have your social networks set up. You've worked hard to increase your followers. You post information regularly. And then…nothing. Not much response, click-throughs, additional business generated or social media engagement. You may begin to think it just isn't worth your precious time.
While getting followers is important, total numbers matter much less than how much social media engagement you can generate with your posts. Social media allows you to communicate directly with your readers, so it has the potential to be a powerful marketing tool.
Learning how to engage your followers and carry on conversations with them is vital. That involves writing content that will "speak" to them. Social media must be social. It must go beyond just posting your own content and waiting for your followers to respond. The engagement needs to be mutual, or it will be unsuccessful.
Perhaps you have been trying to do all of this, but with limited success. Here are some tips that will help you engage your followers,  whether you are looking for direct dialog, blog comments, Facebook "likes," or retweets (hint: you want all of those things).
7 Tips to Increase Your Social Media Engagement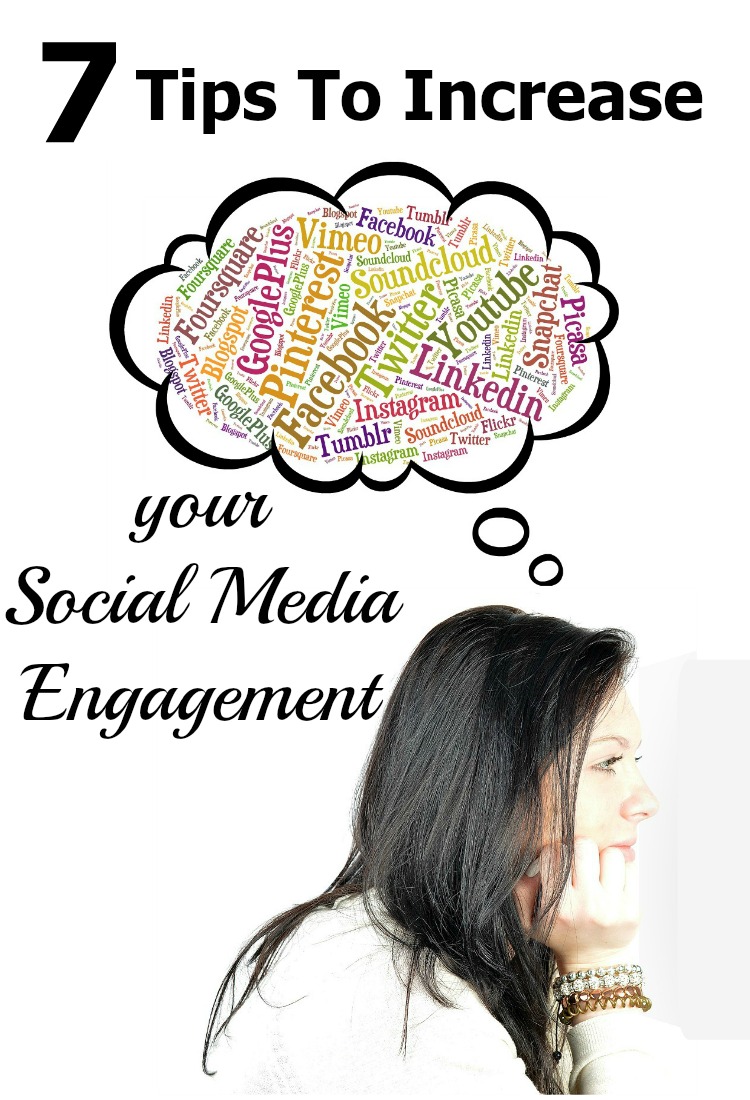 Tell Your Story
Think about this: When you attend a convention and your colleagues ask how it went, do you tell them: Well, there were 10,000 people, 10 sessions per day, and continue on with an array of facts and figures? No! You mention who you met, why they were interesting, where you went for dinner, the purchases you made at the trade show. You tell them stories.
The same goes with social media. Don't just feed us data. Tell us stories. Did your grandfather start the business from scratch, mortgaging the family home to do so? That will drive much more engagement than, "we've been in business for 50 years."
If it's a blog post you're sharing, give us a little piece of it, in 140 characters or less. Don't just share the title, add enough content to intrigue your followers.
Be Yourself
Yes, you're representing your business or your blog out there. But people don't talk to businesses, they talk to other people. Relax, enjoy yourself, have conversations. Be human. And humans respond with empathy, humor, and creativity. Allow your personality to shine through, and that will engage your audience and separate you from your competitors.
Always Respond
You must always respond to feedback from your audience, positive or negative. Thank the followers who share a good experience. Respond quickly to those who are not happy with your product or service.  Also thank those who retweet or share your content.
Share Others' Content
If you find something interesting or informative, share it with your audience. Comment, ask questions and generate conversation. Chances are, the favor will be repaid in kind. This is a way of nurturing your online relationship which will build trust and lead to loyal, engaged followers.
Be Consistent
No one can be online and responsive all the time, but try to be consistent with your posting and respond quickly to questions or complaints. Check your social media accounts several times a day. It is okay to schedule a few posts, but people can tell the difference between real-time communication and pre-planned comments.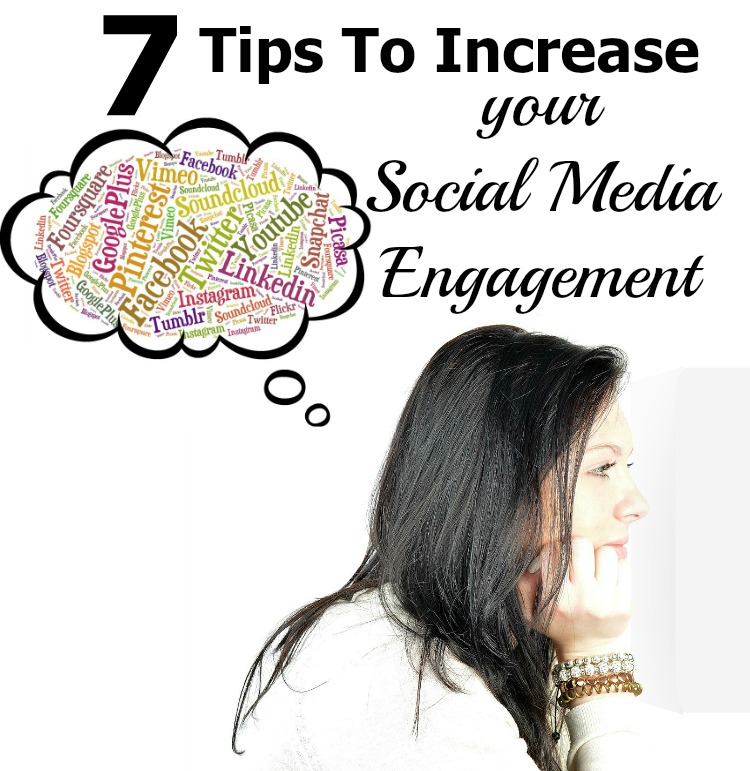 Ask Questions
Asking a question in your posts is a great way to increase engagement. You can ask for tips, advice, or simply ask, "what do you think?" Make sure that you're asking for real information that matters to you, not just asking as a "trick" to get answers. The topic should be relevant to your business and interests.
Be an Expert
Share and give information freely about your product or field. Don't worry, it won't lead people to "do it themselves." On the contrary, it will increase their awareness and engagement. You are the expert in your field. Ask how you can help and be generous with your advice. This provides real value to your audience and will increase their loyalty and trust.
Specialize
If you're counting you may notice that this is the eighth tip, but I wanted to add that you should not try to spread yourself across all social media outlets. Who has the time for that? Pick one or two of your favorites and focus your attention there. Don't skip the others altogether, but really, no one has the time or energy to be the best at more than a couple networks.
These are just a few suggestions to help you get more social on social media. Remember that it is not about selling your product or service. It is about building trust, increasing communication, and building loyalty. By being yourself, you will find what works best for your social media engagement.
If you have additional tips or ideas, please share in the comments so that we can all benefit from your expertise. What are your favorite social media networks?
More Social Media Tips:
6 Tips for Managing Your Social Media (when you have no time)
Are You Making these 10 Pinterest Mistakes (and how to correct them)?
I Went Viral on StumbleUpon! Here's How…
This article was originally posted on my other blog Media Fit Coach.
---
My weekly linkups! Please stop by and check out all of the great recipes, workouts, and information that all these awesome bloggers share every week!
Sunday Blog Hop with Jenn
Meatless Monday with Sarah and Deborah
Meatless Monday with Annmarie 
Inspire Me Monday with Janice
Anything Goes with Marilyn
Bonnie, the Pin Junkie
Tip Tuesday with Debbie in Shape
Wild Workout Wednesday with Annmarie, Michelle, Sarah, and Angelena Marie
Wednesday Wisdom with Nanna's Wisdom
The Blogger's Pit Stop with Kathleen
Let's Get Real with Karen.
Friday Fitness with Jill
Fitness Friday with Miranda