I've said it before. I'm a bit of a plugin junkie. I know that having too many slows down a website. I've tried to cut down (and I have!). But, in addition to the essential tools that are on most bloggers' plugin list, I have some non-essential WordPress plugins that I love, find very useful, and can't seem to do without.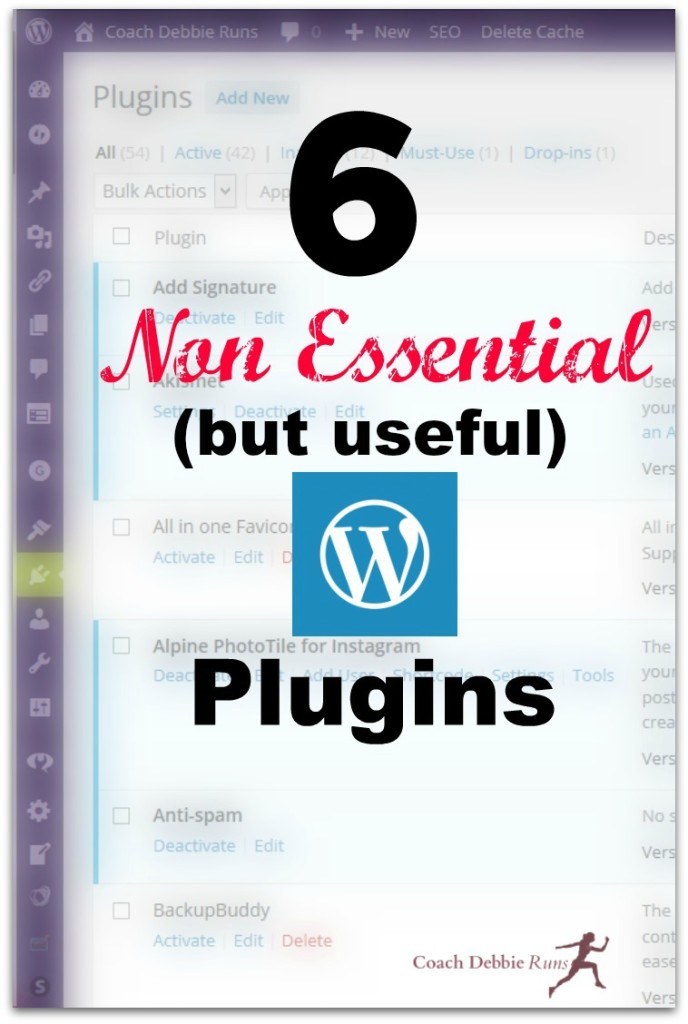 Anti-Spam
I know that Akismet is the standard for spam control, and yes, I use it. That being said, last year I had many issues of spam comments getting through and thousands of comments in my spam folder. I don't like to delete them all until I make sure that a good comment wasn't accidentally directed there, but I certainly don't have the time to go through all that junk to fish out one comment. Thank goodness for Anti-Spam. I added it, in addition to Akismet, at the suggestion of another blogger, and now I'm in comment heaven. It is very rare that a spam comment gets through, but the best part is I never see them. They're just gone. It does catch an occasional good comment, but that is so easy to fix now.
Click to Tweet
Co-Schedule's free social media plugin Click to Tweet has become almost an essential for sharing your posts to Twitter. I love it because I can personalize my tweets for others to share, instead of just a post title as most sharing plugins do. I can also add hashtags, tag other Twitter accounts, and sprinkle several tweets throughout my blog post.
SumoMe
I have the free version of SumoMe, and it is essentially seven (of which I use three) plugins in one. I use Listbuilder, which is a customized popup for email subscriptions (which integrates with MailChimp and many other newsletter services). Smartbar does essentially the same thing. It is a floating bar that can be placed at the top or bottom of your page and collects email subscriptions. And my new favorite is Image Sharer, which makes it simple for anyone to share your pictures, not only to Pinterest, but to Twitter, Facebook, and Yummly. Just hover your mouse over the picture below and the Image Sharer will appear in the top right corner (you can place it where you want on your picture). You can also set it to use the post title or alternate text when someone shares, another useful feature.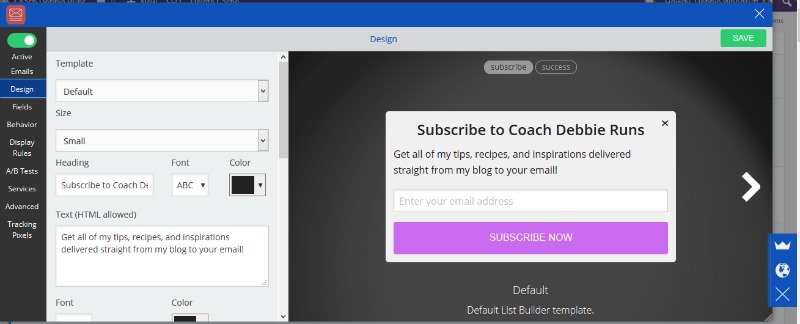 The downside of SumoMe is the little blue banner that sits in the lower right corner (I assume you can see it too). It can be minimized by clicking on the X but the only way to get rid of it completely is to pay for the full version. If that is something that bothers you, you probably would be better off with different listbuilding and sharing plugins.
Better Delete Revision
Did you know that every time you save a post (which I do frequently because I have a phobia about losing all of my work) WordPress saves a copy? Eventually that can add up to a lot of extra junk in your database. Better Delete Revision clears out all of those old revisions without touching your most current published, draft, or scheduled posts.
Broken Link Checker
Broken Link Checker monitors your posts, comments, pages, blogroll, and other custom fields for broken links, images, and redirects, and notifies you when it finds them. This is useful for older posts, when old websites have disappeared, or when pages that you may have linked to have changed. It's much easier than going back through hundreds of old posts to check for bad links. You can fix the problem directly within Broken Link Checker too, so you don't have to edit a post or delete a comment.
Add Signature
I can't help it. I love that little signature at the end of each of my posts. Add Signature lets you choose the font, color, and what you want to say to close out each post.


Plus a (Paid) Bonus for Genesis Users
I should have said a bonus for Genesis users who like to play around with their own theme settings. Genesis Design Palette Pro is not free. In fact, at $49 it's the most I've paid for a plugin (I actually got a deal and saved 30% by purchasing through StudioPress when it first came out), but if you're like me and enjoy doing your own thing with the look of your blog, but are clueless about HTML and CSS, this plugin is perfect for you.
As they say on their website, "Quickly and easily modify the look of each area of your site, including header, navigation, content area, sidebars, and footers by changing colors, fonts, images, backgrounds, margins and padding– And do it without writing a single line of code."
That's my list of favorite plugins. They're not essential, but they're important. They make Coach Debbie Runs run more smoothly, and make it easier for me to share my posts and maintain my blog.
I'm linking up with Debbie in Shape for Tip Tuesday, Nanna's Wisdom for Wednesday Wisdom, xoxo Rebecca for That Friday Blog Hop, and with Kathleen for the Blog Booster Party.
What are your favorite non-essential plugins? I probably shouldn't ask because I already have more than enough, but I really need want to know.