Ever since the time change, I've found myself running alone in the dark a lot more than I like. Even though 5:30 in the morning doesn't sound especially scary, it is still pitch dark at that time and will be for a few more weeks.
To be honest, even running or hiking in the daylight can be a safety risk. I love running on the trails near home, which I consider safe, but the area can be desolate. And in addition to danger from a human source, there are always risks when training alone. I'm known to be pretty clumsy (<–understatement!), and a fall on the trails is always a possibility. There are dogs left to roam around, snakes, and if I don't stop making this list I may scare myself!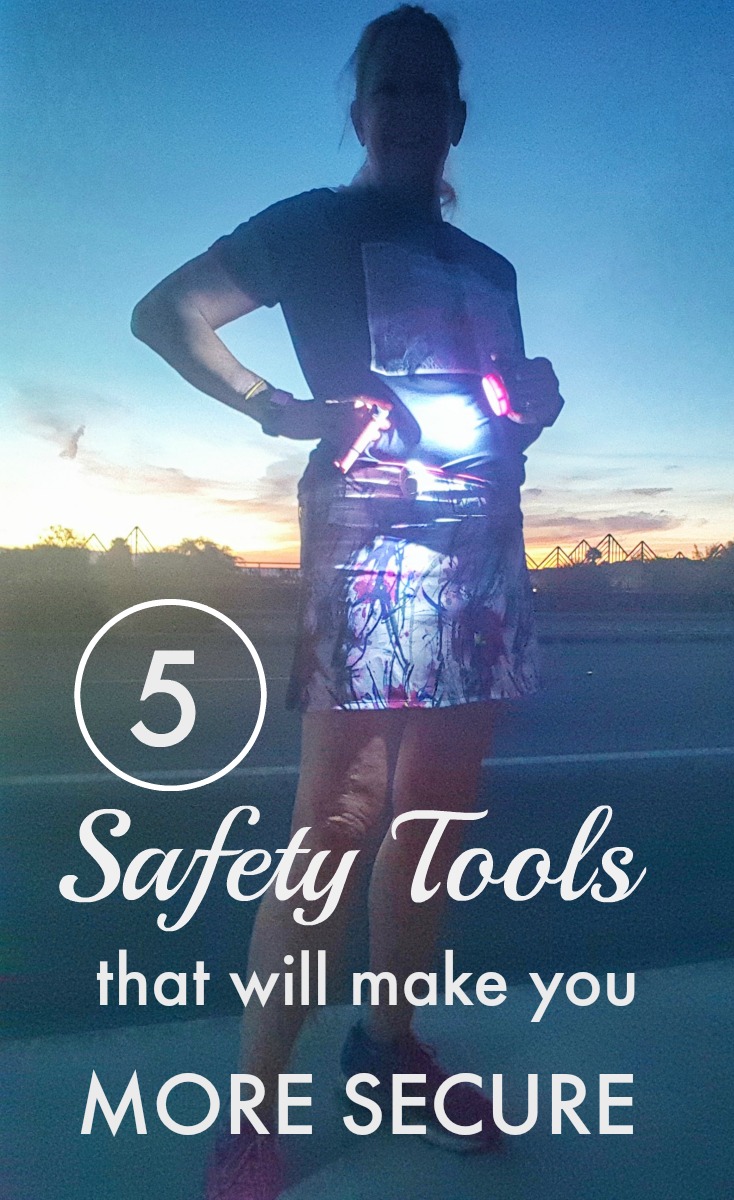 5 Safety Tools that will Make You More Secure
Because of the risks involved with running alone, I have started "arming" myself with certain safety tools. Here are five of my favorites.
1. Wearsafe Tag
I recently learned about Wearsafe, and was so impressed that when they asked me to be an ambassador I jumped at the opportunity. I received a year's subscription to Wearsafe as an ambassador, but all opinions are definitely my own.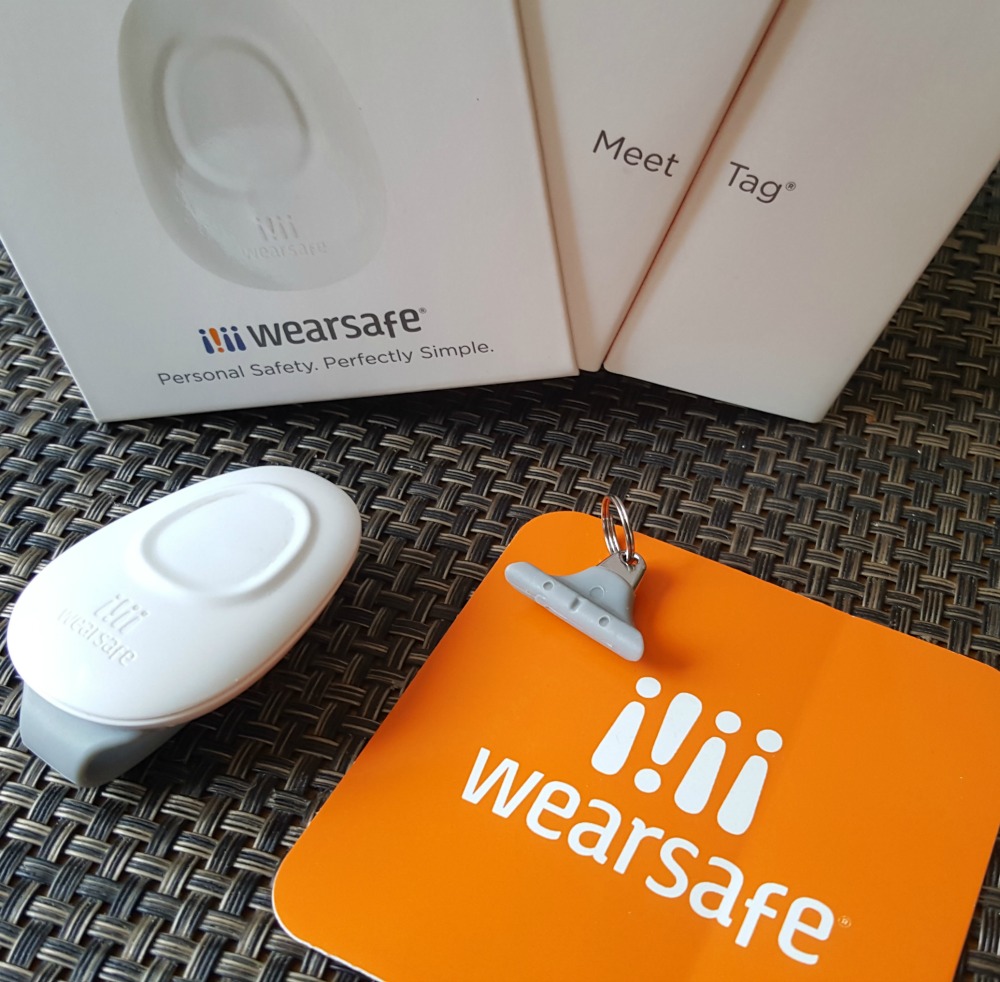 In a nutshell, Wearsafe is wearable technology that allows you to send an alert to your network of friends and family when you feel threatened or need to contact someone quickly.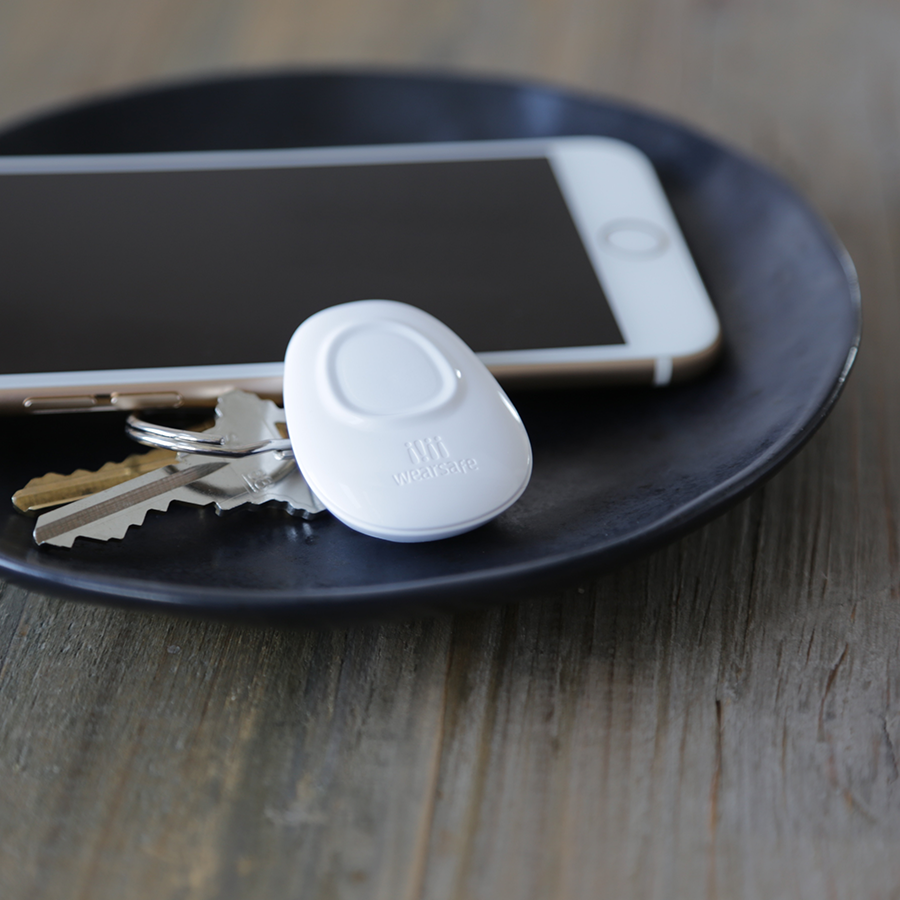 When emergencies happen, we may not always have easy access to our phones, let alone be able to enter a code and make a phone call. When you connect your Wearsafe Tag to your phone, you have instant access to your network at the touch of a button, even if you are up to 200 feet away from your phone.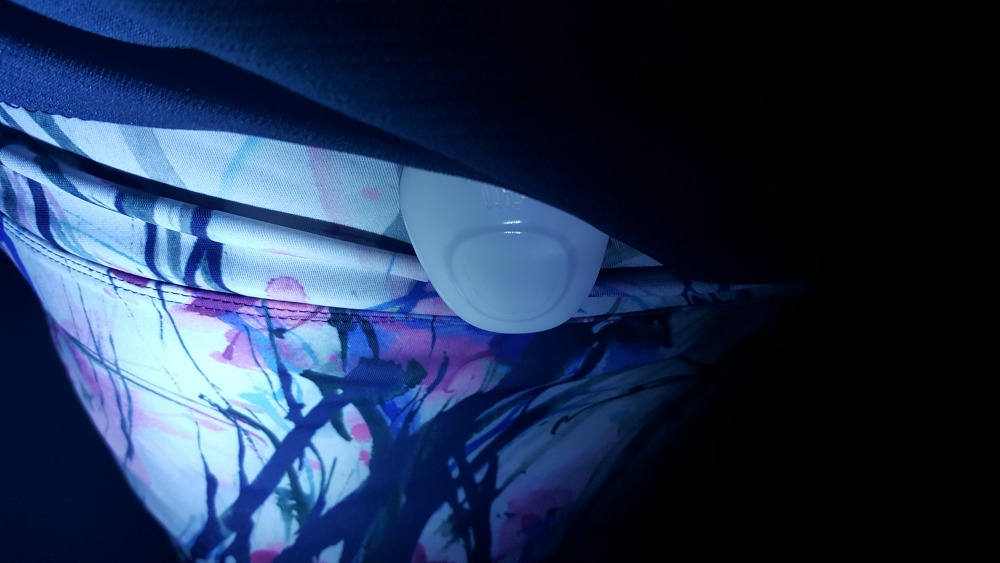 Wearsafe sends an alert to your network, allowing them to see a map of your location and to actually hear what is happening on your end. At your alert, your network can then take appropriate steps to help, whether it is to pick you up, find you a ride, or call 911. They can even communicate with each other, making the Wearsafe app a virtual situation room.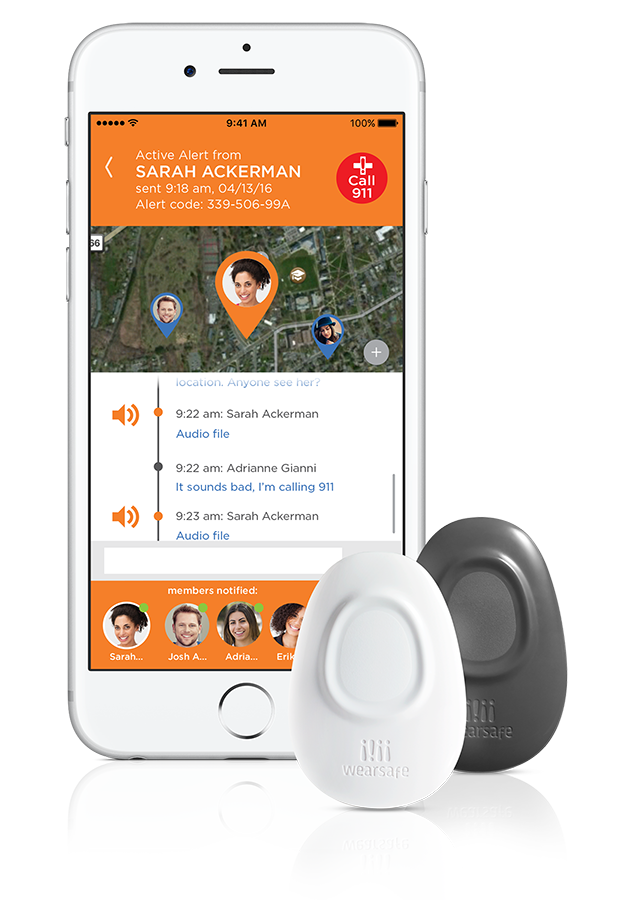 The Wearsafe tag is a discreet pod-like device that can be clipped to your clothing or your purse, or can be attached to your keyring. It is connected through a free app that you download to your phone. You invite your friends or family to join your network, then they also download the app so that they can be connected to you.
When you press the button on your Tag, an alert is sent to your network, which they can see on the app. From there they can check your location, turn on audio, and they even have the ability to call 911 right from within the app. And you know when someone has received your alert because it will silently vibrate each time one of your network members opens your alert.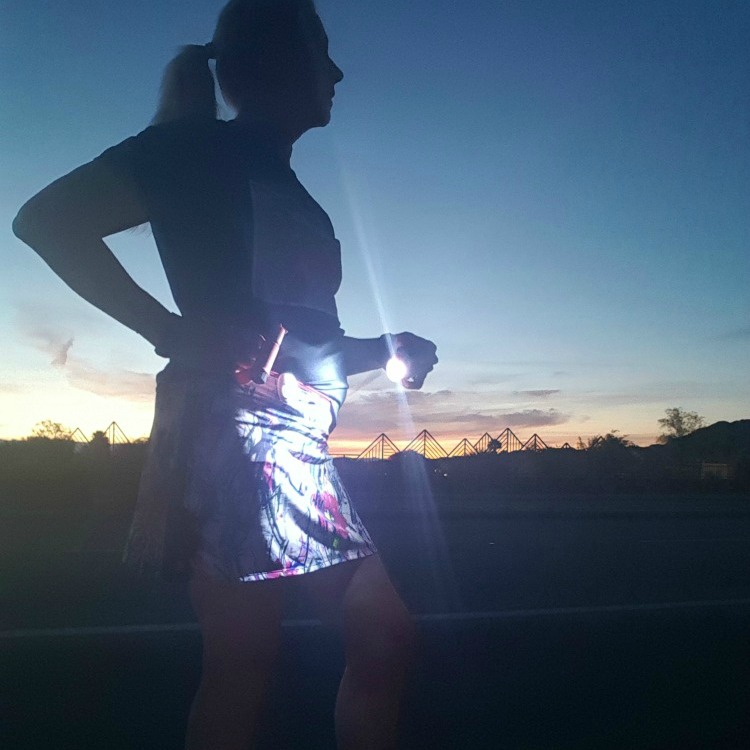 Currently, Wearsafe has a limited-time promotion where you receive a free Tag when you sign up for service, which starts at $5 per month. There is no charge for the people in your network unless they also want to have their own tag. Plus you can save 15% on Wearsafe service with the code COACHDEBBIERUNS!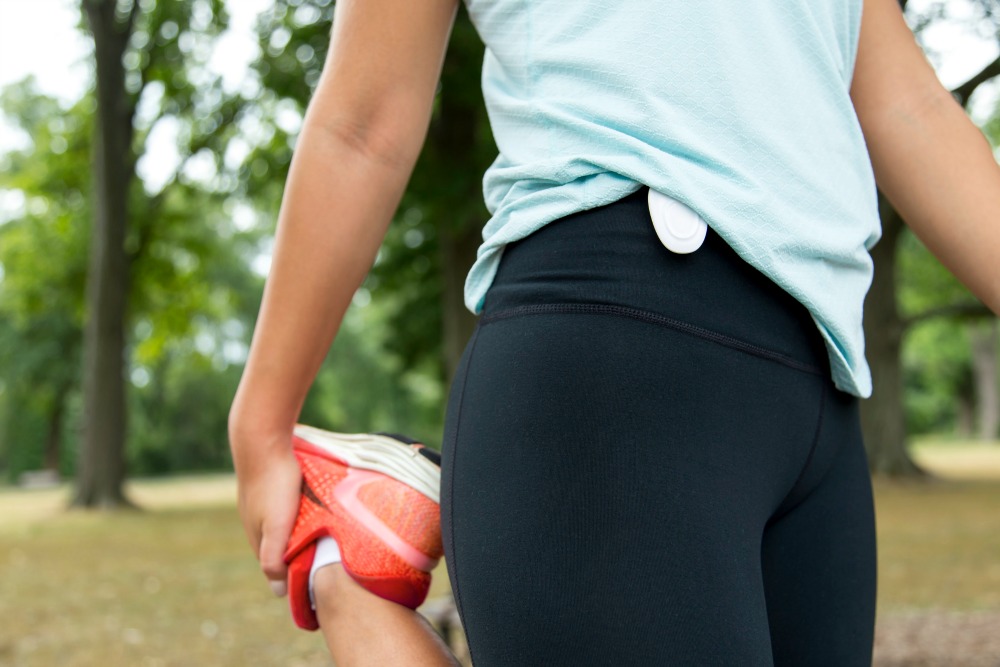 I feel much more confident while I'm wearing my Wearsafe Tag. I know that help can be on the way at the touch of a button.
2. Pepper Spray
Once I realized that I would be running alone in the dark on a regular basis, the first thing I did was buy a canister of pepper spray.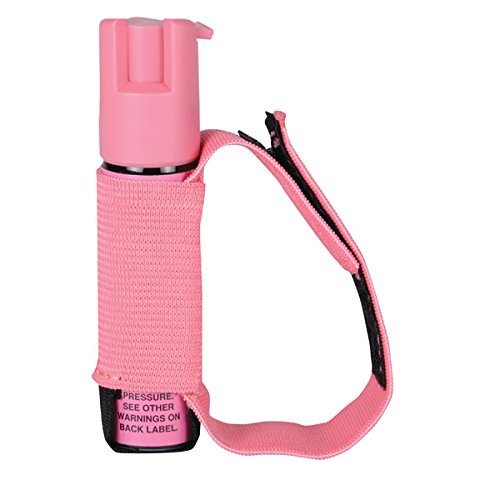 Fortunately, I have not had to use it, and I hope I never do, but I will continue to carry my little pink canister of Sabre pepper spray as long as I run alone.
3. Knucklelights
I have tried out different light options over the years, and I keep returning to Knucklelights. They are easy to carry, very bright, and they have lower light and flashing options for when it starts to get light, to conserve the battery.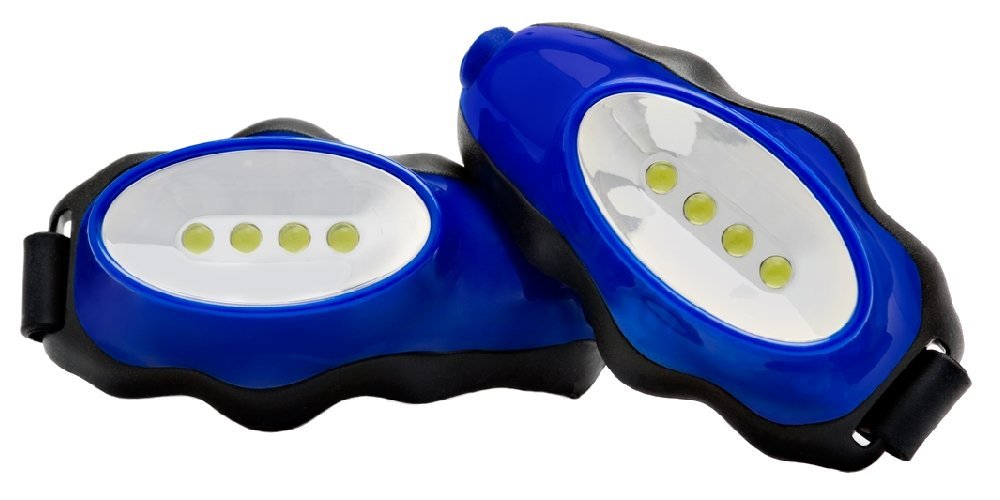 I still have my originals, but now rechargeable Knucklelights are available, which makes it easier to continue to light up the dark!
4. Nathan LightSpur Foot Light
When you're running in the dark, being seen from behind is almost as important as lighting the road ahead of you. Last year I got to try out the Nathan LightSpur Foot Light and I loved it. It simply slides on the back of your shoe and lights up the night with different colored lights and flash patterns.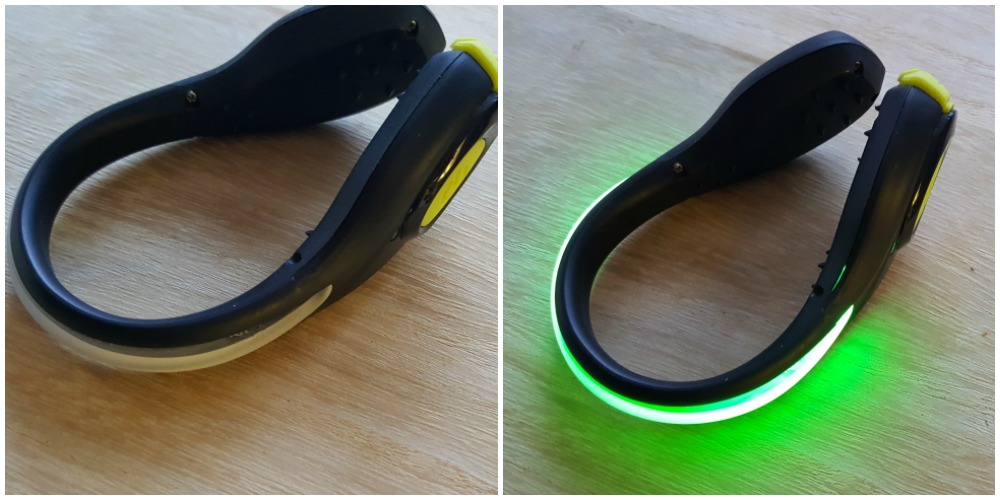 It is rechargeable, comfortable, and really helps make you visible from behind.
5. Reflective Lighted Belt
I purchased one of the original Halo Belts a few years ago and I didn't realize until I looked for a link to share that apparently they only make K-9 collars and leashes now. I searched and found a similar belt on Amazon.
I love this belt because it lights you up from the front and back. It has a rechargeable LED light that can be set to solid or flashing, fits comfortably around your waist so you don't have to add one more thing to carry, and provides 360 degrees of reflection.
Remember that the best safety tools are your own senses. Stay aware when you're running alone. Keep your eyes and ears open, which means skipping the headphones, and trust your sixth sense too.
I know that there are a lot of options out there. What are your favorite safety tools?
This post contains affiliate links.
---
Weekly Linkups
My weekly linkups! Please stop by and check out all of the great recipes, workouts, and information that all these awesome bloggers share every week!
Meatless Monday with Sarah and Deborah
Meatless Monday with Annmarie  and Dixya
Inspire Me Monday with Janice
Wild Workout Wednesday with Annmarie, Michelle, Jen, and Nicole
The Plant-Based Potluck Party with Deborah
The Running Coaches' Corner with Rachel, Suz, Lora Marie, and Me!
Giveaway Roundup and Try Out Thursdays with Smitha
The Blogger's Pit Stop with Kathleen, Janice, Julie, and Menaka
Friday 5 2.0 with Rachel and Lacey and Meranda
Sunday Fitness and Food with Angela and Ilka