I had a great massage today (thanks, Groupon), so I thought it would be a good time to revisit this post from a couple years ago.
Running (and many other sports) can be tough on your body. The repetitive motion of running, the pounding, poor body mechanics, or simply the mileage alone can lead to aches, pains, reduced performance, and potential injury.
The key is to address issues before they become serious enough to cause injury or hinder training. A runner has many options to choose from, including self-care like stretching or foam rolling, or various forms of treatment, such as chiropractic, fascial stretch therapy, or myofascial release, all of which provide benefits for runners.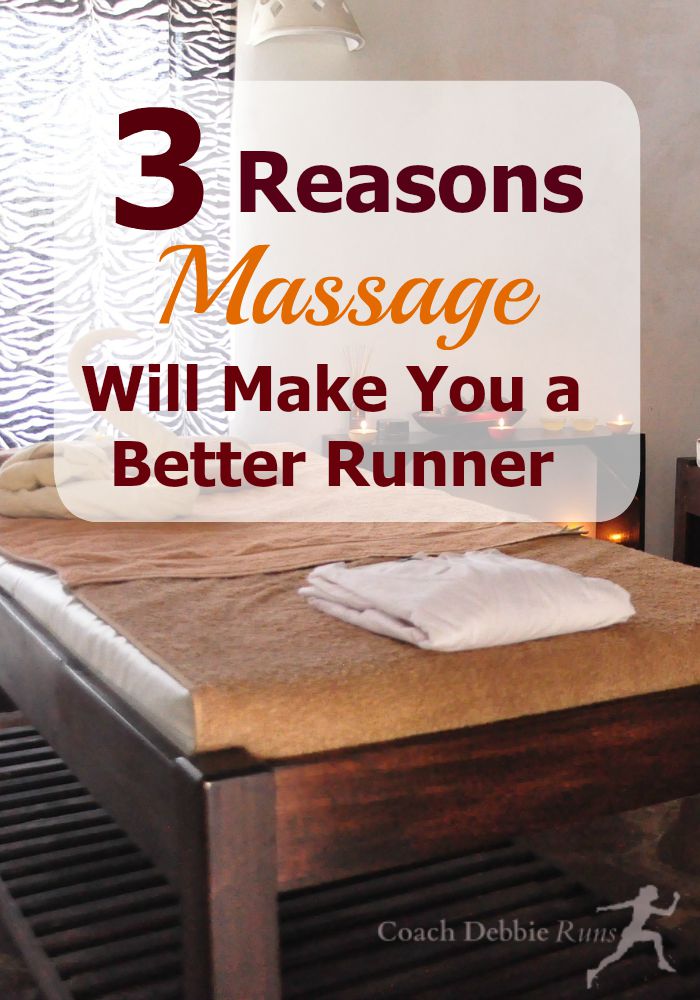 Of all of the available treatments, massage may be one of the more pleasurable and accessible for most runners. There is nothing like a great massage to reward yourself for a great effort in a race or in your training. But can massage go beyond the "feel good" level and offer benefits to improve a runner's performance?
3 Reasons Massage Will Make You a Better Runner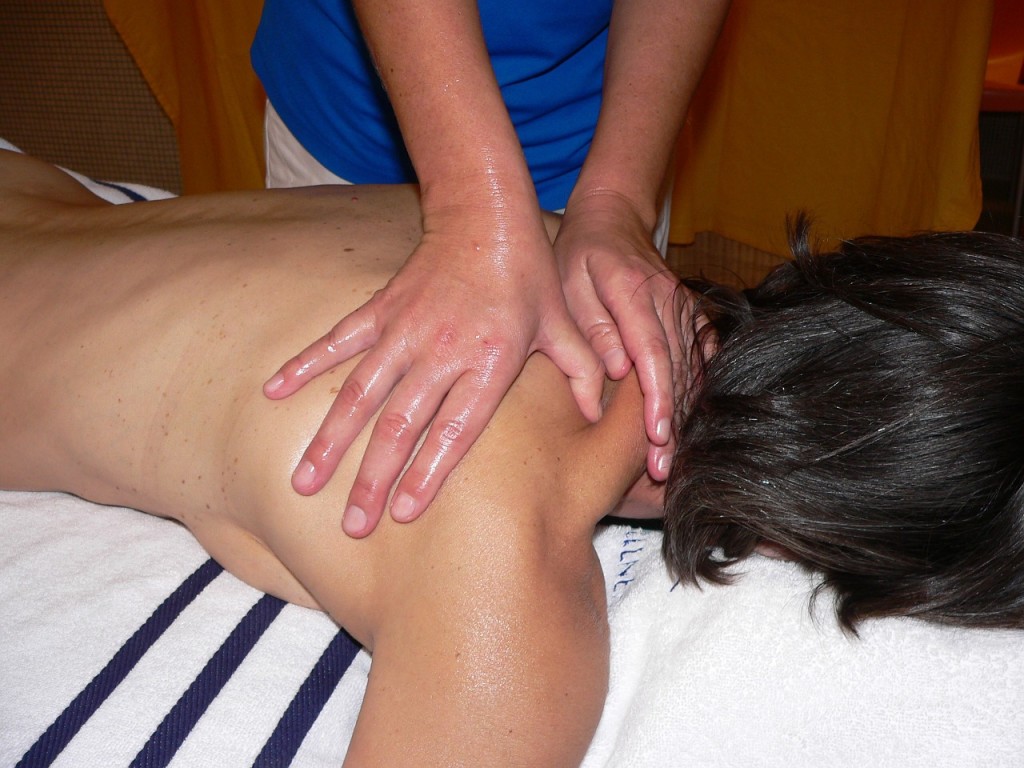 The advantages of a therapeutic sports massage go way beyond just making you feel good. Massage provides a multitude of benefits for runners, including:
Improved Recovery
A therapeutic massage improves blood circulation and increases the effectiveness of the circulatory system, which is responsible for oxygen transfer, nutrient delivery, and waste removal at a cellular level.  Improved recovery comes with the faster, more efficient operation of these processes. Massage can also decrease soreness and improve the healing of connective tissue.
Increased Performance
Sports massage, particularly when done on a regular basis, can stimulate blood and lymph and help keep the leg muscles, joints, and tendons in optimum shape. It can help increase range of motion and shock absorption capability of the muscles, and improve posture and gait, which helps you work more efficiently. The increased blood circulation, which helps in recovery, also improves performance by increasing nutrition and oxygen availability to muscles, which are needed for optimal function.
Injury Prevention
Running is an activity that requires repetitive motion and powerful muscle contraction. The more force that is generated, as in sustained training, the more it causes the muscle fibers to shorten. A therapeutic sports massage can aid in injury prevention by elongating muscles, relieving muscle tightness, restoring range of motion, and improving circulation.
What is a Therapeutic Sports Massage?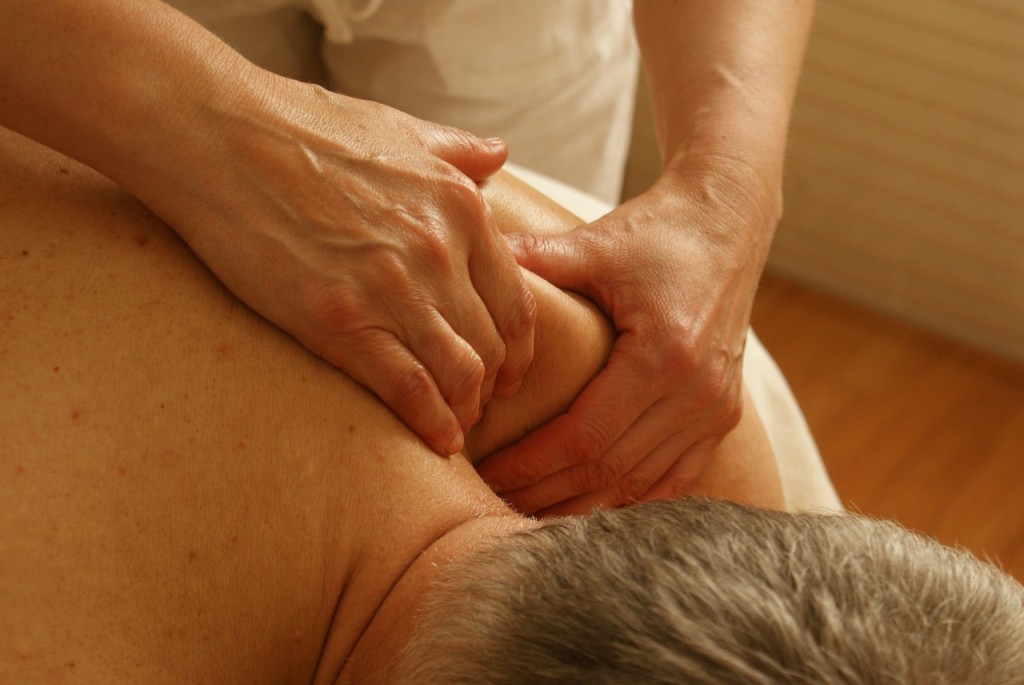 There are many massage modalities all of which have benefits, depending on an athlete's needs. The most common types of massage include:
Swedish, a system of long stroking and kneading techniques that focus on the superficial layers of the muscles and can help increase blood flow and reduce tension.
Deep Tissue, which helps to realign deeper layers of muscle and releases tension with slow, deep, concentrated strokes.
Hot Stone Massage, where heated stones are placed on pressure points on the back, between the toes and on the hands. The warmth helps to increase circulation and relax muscles.
Thai Massage, where a therapist uses everything from their hands, elbows, knees and feet to massage and stretch the body.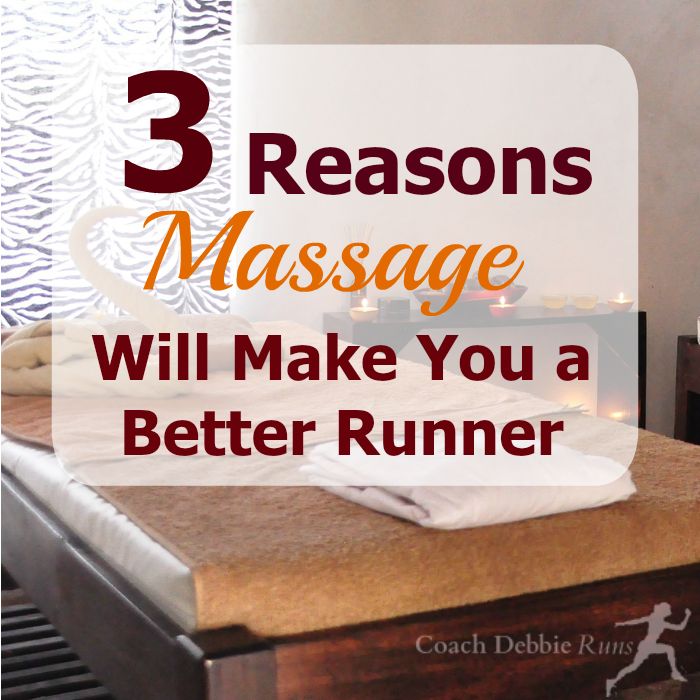 While all of the above techniques are excellent for relaxation, relieving muscle soreness and tension, and improving circulation in general, a Therapeutic Sports Massage has the most to offer a runner because its techniques are specifically designed to improve recovery, increase performance, and prevent injury.  The strokes are deeper and more vigorous, designed to prepare the muscles for activity by improving circulation and increase flexibility and range of motions. A therapist will use myofascial release and assisted stretching techniques to keep the athlete in top shape. A post-race sports massage would be slower and more targeted to clear the system of lactic acid, prevent muscle soreness, and reduce fatigue.
The benefits of massage are cumulative, so planning a regular course of treatment, if possible, is important.  Receiving one massage before a race will not provide the same benefits as a regular program of massage therapy throughout your training. Whether it is weekly, bi-weekly, or monthly, a regular sports massage can help to keep you in prime running shape.
Have you used massage therapy in your training? Have you found it to be beneficial? What are your thoughts?
---
My weekly linkups! Please stop by and check out all of the great recipes, workouts, and information that all these awesome bloggers share every week!
Sunday Blog Hop with Jenn
Meatless Monday with Tina and Deborah
Meatless Monday with Annmarie 
Inspire Me Monday with Janice
Anything Goes with Marilyn
Bonnie, the Pin Junkie
Tip Tuesday with Debbie in Shape
Wild Workout Wednesday with Annmarie, Michelle, Sarah, and Angelena Marie
Wednesday Wisdom with Nanna's Wisdom
The Blog Booster Party with Kathleen
Friday Fitness with Jill