As we move into our second phase of pre-season cross country season, hill workouts are an important part of our training. They should be a part of your plan too. Depending upon your own goals, there are several types of hill workouts that provide different benefits. Here are three workouts that should be a part of your training program.
3 Hill Workouts to Get Stronger and Faster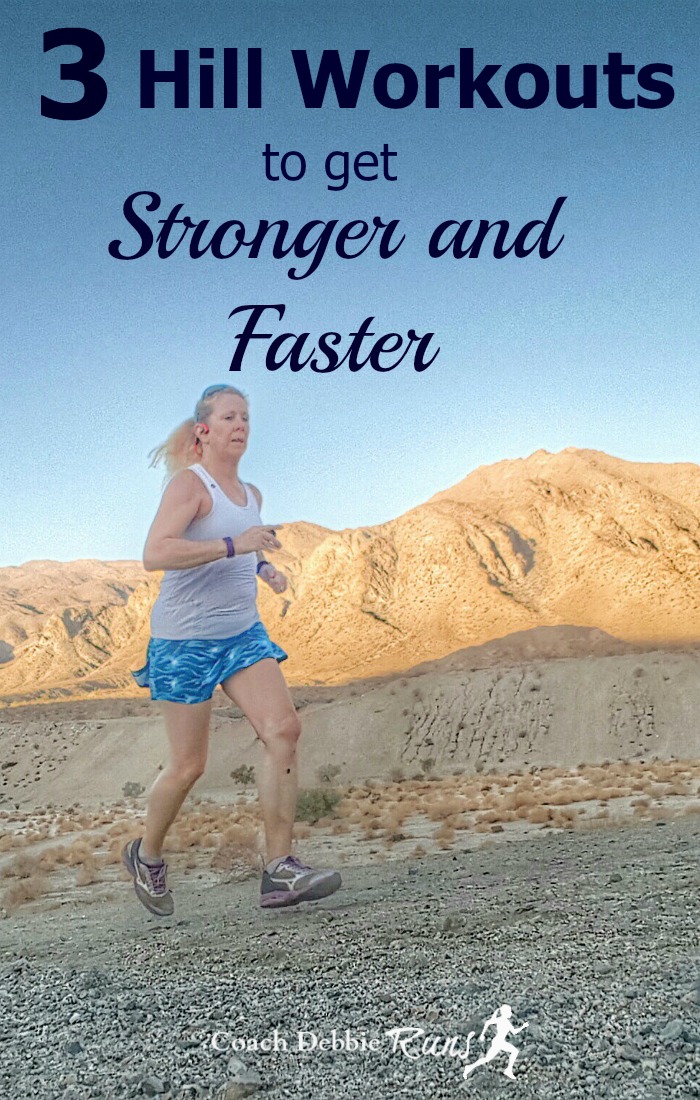 #1 Farlek Hill Running
This is a great workout to do as you start to build your mileage for any race distance. It also makes a good substitute for a speed workout. The ideal route will consist of rolling type hills, but steeper hills within the workout are fine. You will be challenging yourself both on the uphills and the downhills. Your effort should be about 85%, about what it would be during a 10k. Recover by slowing your pace and effort on the flats.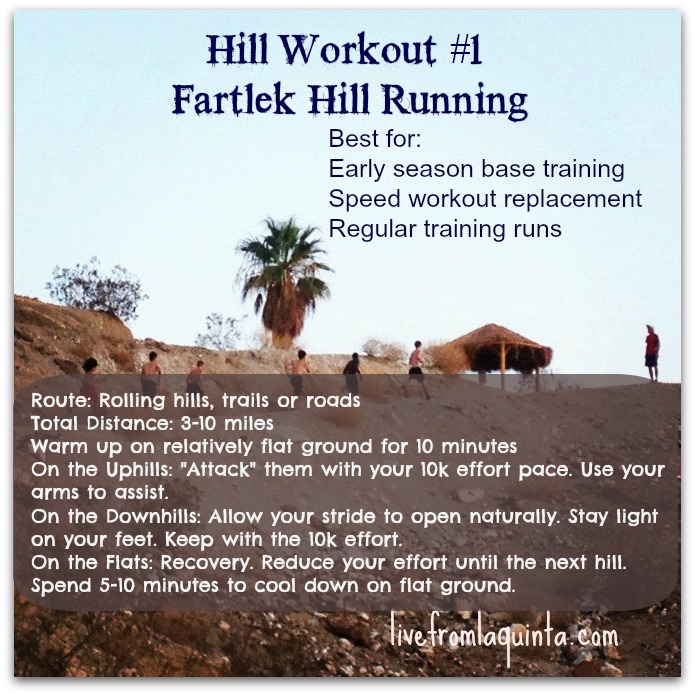 Always make sure to spend some time warming up and cooling down on more level terrain.
#2 Long and Low Hills
For this workout find hills with about a 5% grade that are 150-200 meters long. Because of the lower grade, these intervals will benefit your aerobic system and should be done at an effort about equal to your 5k.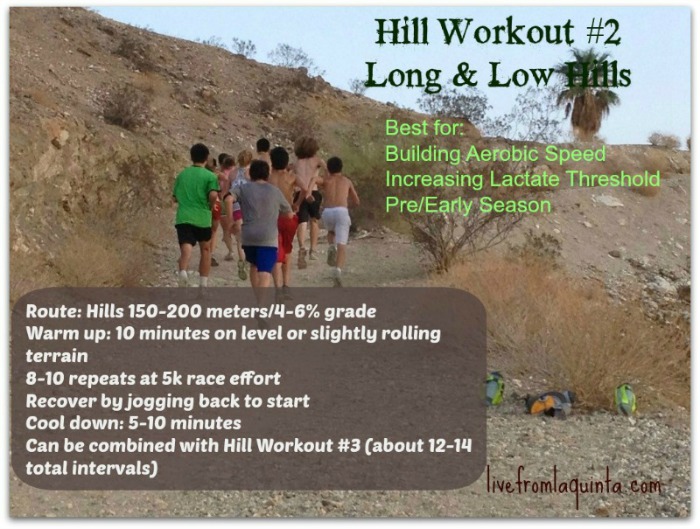 This is a good workout during pre-season training, starting about two months out from your goal race.
#3 Short and Sweet Hill Workout
Finally, these short steep intervals will improve your anaerobic system, which is good for sprinting (think that finishing kick). Find a short hill that is pretty steep, about 8-15%. Pay attention to your form, think upright, not bent over, and use your arms to drive you up the hills.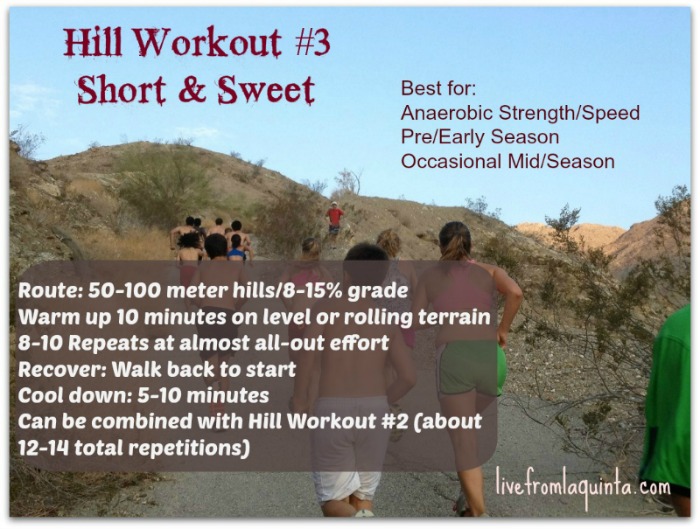 A training plan that includes one hill workout per week, or alternating with speed workout every other week will improve your fitness, speed, and strength.
I find that most people either love or hate hill workouts (or love to hate them). Where do you stand?
---
My weekly linkups! Please stop by and check out all of the great recipes, workouts, and information that all these awesome bloggers share every week!
Sunday Blog Hop with Jenn
Meatless Monday with Sarah and Deborah
Meatless Monday with Annmarie 
Inspire Me Monday with Janice
Weekend Snapshots with Erin
Anything Goes with Marilyn
Wild Workout Wednesday with Annmarie, Michelle, Sarah, and Angelena Marie
The Plant Based Potluck Party with Deborah
The Running Coaches' Corner with Rachel, Suz, Lora Marie, and Me!
Giveaway Roundup and Try Out Thursdays with Smitha
The Blogger's Pit Stop with Kathleen
Friday Fitness with Jill