There are a lot of blogging tips available on the internet (and I thank you for reading mine). Many seem to be designed for the very beginner blogger, with instructions on how to set up a blog, use social media, and increase readership. You won't find that here.
Other blogging tips posts are very specific. How to use Pinterest, how to get thousands of followers, how to make a million dollars. You won't find that here.
What you will find are 20 simple yet useful blogging tips for both beginners and pros. Because we all can still learn, right?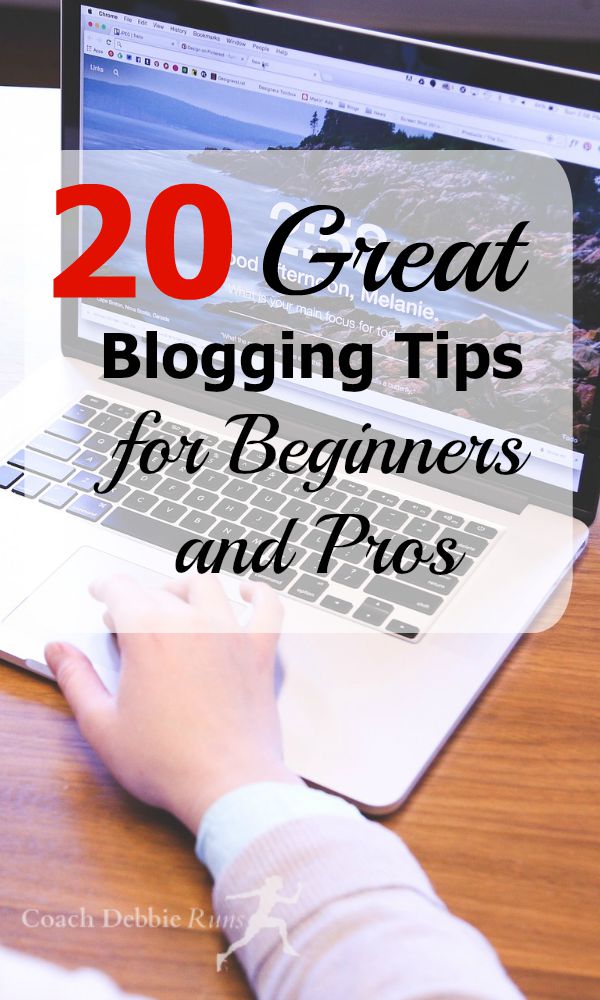 When You're Just starting out
Use WordPress
Whether you use the free version or start out self-hosted right away, WordPress is the way to go. It's more versatile, it looks better, and you will have more control over your look and content for the long run.
Find your own voice
Don't worry about what others are saying. Be your own self. If you try to copy another writer, either in style or content it will show through. Be authentic.
Don't worry about numbers
As a new blogger, you will hear others talk about their pageviews and users and may feel like you'll never get there. Just don't worry about it. Yet.
Don't steal pictures
When I was a new blogger and I needed a picture of, say, the Eiffel Tower, I would simply Google it, download and pop it into my post. Oops. Photos are copyrighted and using one without permission is a no-no that can lead to expensive consequences. Use your own or search out the many free options that are available.
Quality over quantity
Many bloggers feel that they have to post every day. That's not true. Focus instead on writing quality posts, then post consistently. That may be weekly, several times a week, or even monthly. One great post every month is better than 30 poorly written or thrown-together ones.
Just Write
When you're just starting out, just write. Don't worry about your niche or your primary topic at this point. That will come. Let your words flow as they will.
When You're Ready to Build your community
It is a community
Once you start blogging, you will find that you will start to make friends among other bloggers. While it may sound odd to have friends that you've never met in real life, common interests and mutual support really do lead to real friendship.
Settle in to your niche
Now is the time you may start to feel comfortable writing about a smaller circle of topics. As you start to build followers, you'll find that certain topics seem to resonate with them, as well as with you. You're starting to find your niche.
Guest post
Guest posting on other blogs is a great way to expand your voice and build your community. Bloggers will frequently ask for guest writers, or, as you grow your circle of blogging friends, you can offer to write for their blog.
Be Social on Social Media
While social media is a great way to expand your followers and grow your blog, don't forget that, again, it's about building community. Share ideas as well as your content, post links to other blogs or other interesting articles you find. Carry on conversations, not one-way statements, and your numbers will grow.
Now pay attention to your numbers
As you start to grow, you can install Google Analytics to track your numbers as well as trends and other data that will show you what your readers like and where they are coming from.
Be easy to share
Have sharing buttons that are easy to find and use. Install a plugin that makes it easy to share your photos to Pinterest. Also, make sure to have follow buttons in your sidebar.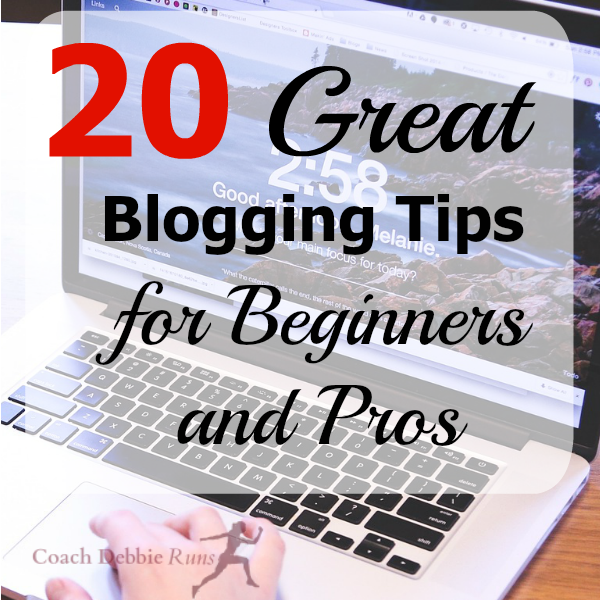 Looking to the future
Be Honest
Whatever you do, be true to yourself and your readers. You don't have to tell every detail of your life, but what you do share should be honest and from your heart.
Be timeless
Timeless posts are the ones that still get traffic years down the road. Whatever the topic, you are providing information that people are searching for. While personal posts or recaps are wonderful and your followers will love them, they are very "of the moment," and won't usually stand the test of time. Depending on your niche and your goals, a blend of both types of posts will probably serve you well.
Don't give up
Blogging can be challenging. It is time-consuming, sometimes the ideas dry up, and occasionally you'll wonder if it is all worth it. The answer is, if you love it, it is worth it. You may need to make some changes, take a break, post less often, but if you stick with it, you will be glad that you did.
Brainstorm your ideas
Taking the time once a week or so to sit down somewhere quiet and brainstorm ideas will pay off with a never-ending reservoir of blog post ideas. Or, if you're like me, I get my best ideas while I'm running. In either case, be sure to write them down as soon as you can.
Write them down
In addition to your brainstorming sessions, blog post ideas may pop up randomly no matter what the time. Write them down, or I can promise you, you will not remember them when you sit down to write your post.
For the long run
Invest in your blog
If you've made it this far, there will be a time you need to invest in your blog. Self-hosting, buying a beautiful theme, hiring a designer, are all options that cost some money, but the return will be more opportunities and more readers.
Help other bloggers
Never forget where you started and the people who helped you grow as a blogger. Pay it forward by returning the favor to other bloggers, by sharing their posts, answering their questions, reading their blogs.
Don't sell your soul
As a blogger becomes more popular, opportunities will arise to earn money, receive free items, sometimes even travel. While these are all exciting and wonderful, always ask yourself, "at what cost?" Yes, you can make money without selling your soul.
You'll notice that while these tips follow a progressive curve that you can follow as you become more experienced as a blogger, there is no set time frame. That's because while one blogger is ready to grow their blog and make money blogging within a couple months, another may take years to take that step.
Other Resources
My Pinterest Blogging Info Board – I pin everything about blogging that I think can possibly help me. It will help you too.
My "So You're Starting a Blog" series – You'll find more detailed information about setting goals, getting more readers, and making money blogging.
13 Tips to Help You Overcome Blogger's Block – When you just can't think of what to write about.
Check out my Blogging Tips page for even more help.
What is one tip that you would share with another blogger?
---
My weekly linkups! Please stop by and check out all of the great recipes, workouts, and information that all these awesome bloggers share every week!
Sunday Blog Hop with Jenn
Meatless Monday with Tina and Deborah
Meatless Monday with Annmarie 
Inspire Me Monday with Janice
Anything Goes with Marilyn
Bonnie, the Pin Junkie
Tip Tuesday with Debbie in Shape
Wild Workout Wednesday with Annmarie, Michelle, Sarah, and Angelena Marie
Wednesday Wisdom with Nanna's Wisdom
The Blog Booster Party with Kathleen
Friday Fitness with Jill