Blogging can be very time-consuming. Perfection is difficult, right? I, for one, am always looking for tools that will streamline the process, and make my life easier. I compiled this list of free blogging tools that help me make the most of my time, and can help you too.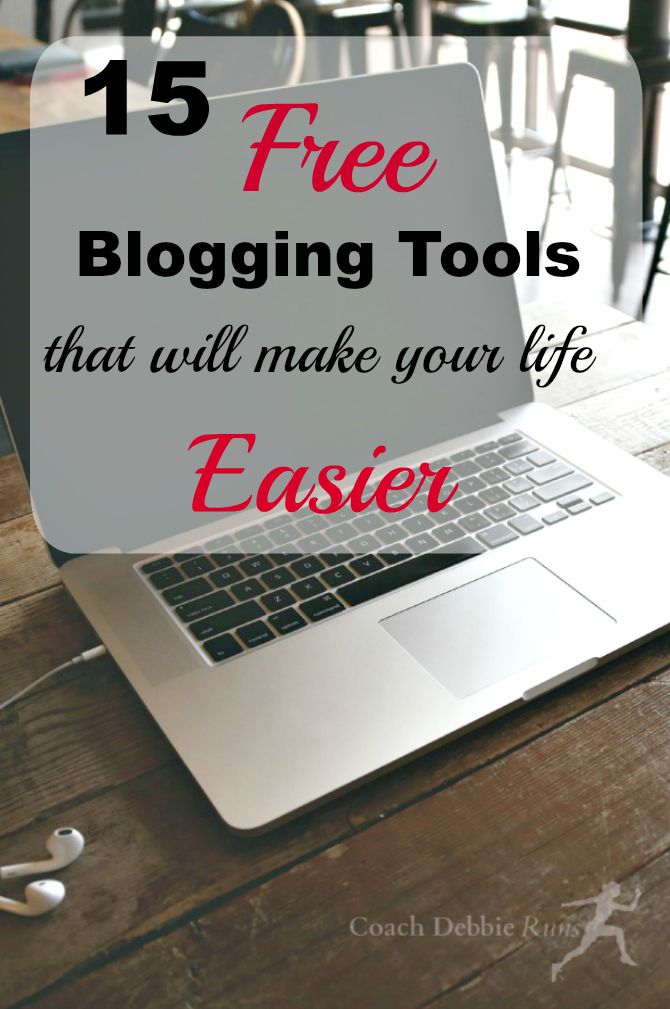 Free Blogging Tools that will make your life easier
WordPress Editorial Calendar
Yes, there are paid versions that have more bells and whistles, but the WordPress Editorial Calendar does the job with ease. It offers drag and drop, quick edit, and many other options that will help you plan and schedule posts and update your blog.
Hoot Suite
Hootsuite is a social media management tool that will allow you to manage your Facebook, Twitter, LinkedIn, and Instagram accounts from one dashboard. You can use it to share your blog post links, as well as to build relationships with other bloggers, which can help you grow your blog.
Canva
Canva makes it easy to design and edit your photos, infographics, flyers, emails, and more. There are thousands of templates plus tutorials to get you started.
PicMonkey
PicMonkey is another photo editing site. Try them both out to see which one you prefer. I myself stick with PicMonkey mostly because I haven't taken the time to learn the ins and outs of Canva.
Google Analytics
Google Analytics  is a must for any blogger who wants or needs to keep track of their statistics. With this free tool you not only see how many visitors come to you site, you can also find out where they came from, where they live, their age, gender, how long they stayed, and much, much more. Google Analytics is the standard for most networks and companies that need to know your blog statistics.
Google AdWords Keyword Tool
Google Adwords Keyword Planner can help you find what keywords readers use in searches. Using keywords properly will help you improve your search engine optimization (SEO). You need to sign up for an Adwords account, but the planner is free.
Google Alerts
You can set up alerts with Google Alerts and get an email whenever Google finds content using the keyword phrases that you choose. In addition to setting keywords that apply to your niche, you can choose the frequency of the emails to fit with your schedule.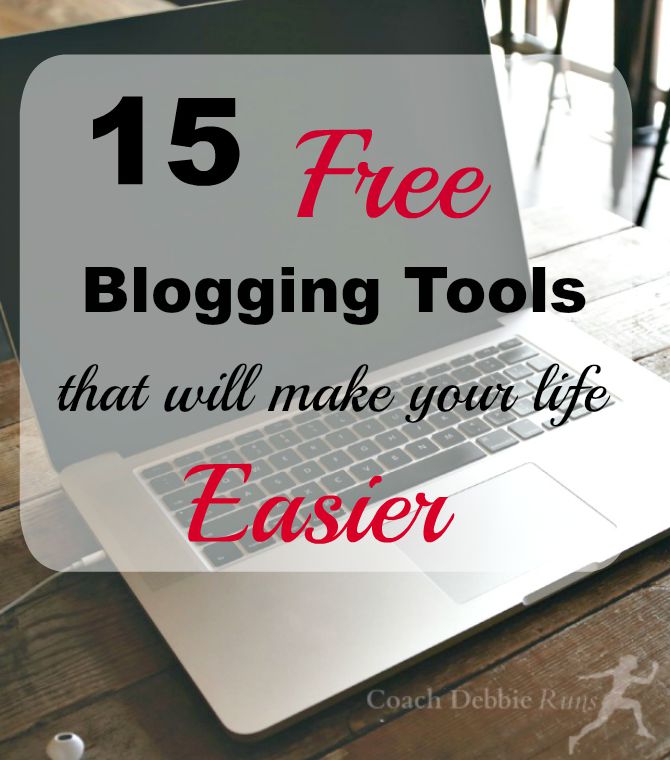 Flickr
Not only can you use Flickr to store your own images online, you have the ability to find free images with Creative Common licenses that you can use on your own blog.
Evernote
One of the best things about Evernote is its ability to sync across all your devices. If you are struck with a great idea while standing in line at the grocery store, you can jot it down on your phone and it will be waiting for you on your computer when you get home. I have used it to quickly write down ingredients for a recipe I'm working on, start a blog post when I'm killing time at the doctor's office, and, I admit it, make my grocery store lists. You can even use it to dictate random thought that can later be copied and pasted into your blog post.
MailChimp
If you want to build your subscription list (and you should), MailChimp is an easy way to create personalized, automated, and targeted newsletters. You can also use the tools to track analytics and grow your email list. It is free for the first 2,000. subscribers.
Dropbox
With Dropbox you can backup, store and share your files, photos, and other data safely online, where it is accessible from any device. The first 2GB are free.
Google Docs
With Google Docs you can create and share online documents, collaborate on projects, edit in real time, and access all your files from any device. You can also make online surveys, forms, and slides.
Gravatar
Have you ever commented on a blog and you notice that your "photo" is one of those crazy cartoon monster or other generic drawing while other commenters have nice looking pictures of themselves? The difference is that the other commenters created a Gravatar, a globally recognized avatar that will follow you from site to site when you comment or post on a blog. It's a fun little tool that also can help you look professional and dedicated.
Co-Schedule Headline Analyzer
With the CoSchedule Headline Analyzer you can, simply put, write better headlines. For example, using the free tool, I entered my working title Free Blogging Tools, and received a score of 17, which is quite low (a C-). When I'd finished my post, I reentered my headline 15 Free Blogging Tools that will make your life easier, and my score jumped up to 77, an A+. The tool ranks your headline based on length, structure, grammar, emotion, and originality.
Grammarly
Grammarly can find more than 100 different types of grammar errors (250 in the paid version), help you find the best word with synonym suggestions, learn about your mistakes so that you can write better, and have your back not only in blog posts, but in emails, essays, and on social media.
I am confident that these free blogging tools will not only make your life easier, they will help you be a better blogger.
I'm sure that I missed some of your favorite free blogging tools. Share with me in the comments!
---
My weekly linkups! Please stop by and check out all of the great recipes, workouts, and information that all these awesome bloggers share every week!
Sunday Blog Hop with Jenn
Meatless Monday with Tina and Deborah
Meatless Monday with Annmarie 
Inspire Me Monday with Janice
Anything Goes with Marilyn
Bonnie, the Pin Junkie
Tip Tuesday with Debbie in Shape
Wild Workout Wednesday with Annmarie, Michelle, Sarah, and Angelena Marie
Wednesday Wisdom with Nanna's Wisdom
The Blog Booster Party with Kathleen
Friday Fitness with Jill