Search Engine Optimization. If you're a new blogger, you may have heard this term. If you are like I was a few years ago, once someone tried to explain what SEO was, my eyes got wide, my ears shut down, and I'd say, "nope, that's way over my head!"
Now I realize that if I want to improve my blog, search engine optimization is a necessary part of my growth strategy. Still, there was a learning curve, and it took some determined study on my part to get a minimal grasp on what it takes to incorporate SEO tactics.
Today, I will share what I have learned about search engine optimization and give you some tips that can help you grow your blog too.
First, a definition. What is Search Engine Optimization?
SEO, or search engine optimization is the process of getting your webpage to show up higher in search engine results, therefore bringing more organic, or natural (and free), traffic to your site.
Just a quick note here. I am not an SEO expert. As I mentioned above, it is a very complex topic, and if you choose to study search engine optimization with more depth there are a lot of resources available.
10 Easy Search Engine Optimization Tips
Use Keywords
Keywords are how searchers find you, so you can see that using descriptive, specific keywords can help get more blog readers to your site. Don't overload your post, one or two keywords or phrases are fine. Use it within your title, your headline, and in your actual post. For example, my keyword is "search engine optimization." It should also appear in your permalink.
Google Adwords Keyword Planner is a free tool that can help you find what keywords readers use in searches. You need to sign up for Adwords, but the planner is free. Remember that while you want readers to find your post, using a keyword that is too common will return millions of results, likely leaving your post lost in the fray.
Design Your Page Title
You want to create a headline that will stand out amongst all the others about similar topics. Search engines prefer titles between 40 and 70 characters long. Anything longer will be cut off. Your title should give a pretty good idea of what your post is all about, include your keyword, and, ideally, make your topic sound exciting.
The CoSchedule Headline Analyzer is a great (and free) tool that can help you write better titles. While it doesn't make actual suggestions, it gives you a score based on potential impact, length, grammar, and readability.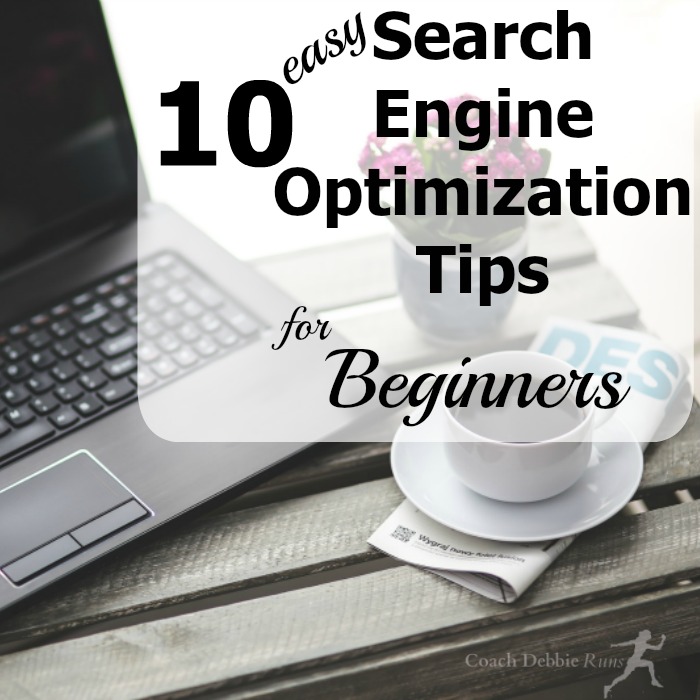 Include a Meta Description
The meta description or tag is the little snippet that appears in a search result, so you can see that including an appropriate one is vital. You have 140 characters to make your blog post sound more interesting and important than other articles on the same topic. If you don't designate a meta description, a search engine will frequently pick out the first sentence of your blog post, which will probably not be helpful.
When writing a meta description that will improve search engine optimization, be sure to use your keyword, write a descriptive and interesting sentence or two, and stay within the 140 character limit (or your words will be cut off).
If you don't know HTML, the best way to create a meta description for a WordPress blog is to use the free Yoast SEO plugin. It analyzes all of your strategic search engine optimization needs and rates your post. In addition to the meta description, Yoast SEO will advise you regarding the length of your post, use of keywords, and make recommendations based on best practices. There is a paid version as well, but I have been using the free one without problems for a long time.
Edit Your URL
Your page URL, or permalink, should also contain your keyword. It should be relatively short, yet descriptive. It should not be a series of numbers, dates, or something like "p=1115." This will not help your SEO. Ideally, your permalink will be the name of your post, with or without the date. This can be changed in Settings/Permalinks (WordPress blogs).
You can also change the URL within the post. Directly under the title, you will see your permalink and an edit button. You can use this to edit out any rambling words in your title. Keep it succinct, descriptive, and include your keyword.
Writing for Search Engine Optimization
Content is King
First of all, content is still king. Write good quality blog posts, that are interesting, use good grammar, and beautiful photography is your first step. How does this help your SEO? When a reader finds something that they like, they want to share it. Social media is another organic way to improve your search results.
Use Keywords and Subheadings
Use your keyword within your blog post, but don't repeat it so many times that it starts ringing in people's ears. Search engines understand synonyms, so whether you're saying "search engine optimization," "SEO," or "organic search results," these are words that will find your blog post when people use them to search.
Use subheadings within your post, including at least one with your keyword. This will not only help your SEO ranking, it will make your post easier for your reader to navigate.
Blog Post (and Paragraph) Length
Ideally, your post should be at least 300 words long, and most sources recommend posts of around 700 words for optimal SEO. Basically, write clearly, concisely, use good grammar and spelling, and short paragraphs for easy reading.
Internal and External Links
Your post should contain a few outgoing links, both internal and external. Internal links are ones that point to your own previous posts, which will encourage your readers to stick around longer and read more of what you have to say.
External, or outbound links, help a search engine know your niche, based on the types of sites you're linking to. It also helps you build relationships with other bloggers (that you link to) and businesses, which increases the trust level of your site. External links should be relative to your niche and your post.
This does not apply to websites to which you've been paid to link (sponsored posts). Those could bring down your SEO ranking, and so should be tagged as no-follow (which is a topic for another day).
Optimize Your Photographs
You should also optimize the images within your post. This will help them show up on image searches and provide terms that you choose when they are shared. Avoid generic titles (like sunrise_2). Instead, use a short but descriptive filename for each photo. For this post, I might name my image search-engine-optimization-tips.
Don't stop there. After you've added your image, change the alternative text, which will come pre-populated with the image name, to a brief description of your blog post. This is the text that will show up when the post is shared, so use your keyword, and write what you would like to see on Pinterest or Twitter when the image is shared.
Do this for all the images on the page (just copy and paste from the first), whether or not you intend them to be shared. This text will also show up in circumstances when the photo can't be displayed for some reason. Finally, the image title and alt text will help image search engines better understand your photo, which will help it rank better in image searches.
Check Your Mobility
More and more people are reading blogs from their phone or tablet, so it makes sense for a blogger to make sure that their site is optimized for mobile devices.  Not only that, but Google recently made it even more important by making mobile optimization a key factor for searches performed on mobile devices.
Fortunately, beginning bloggers do not have to figure out how to do this themselves. Most WordPress themes will do this for you, and if not, plugins are available to make sure that your site looks good and works properly on a mobile device.
Not sure if your site is optimized to Google's satisfaction? Use their handy Mobility Friendly Test and find out.
Following these 10 tips will get you started on improving your search engine optimization and help your blog show up higher in search results. If you have questions, or if you are an expert and would like to add (or correct!) something, please do so in the comments.
Do you have an SEO tip I didn't mention?
Other posts for beginner bloggers that might interest you:
12 Answers to Beginner Blogger's Questions
So You Want to be a Blogger? 6 Things to Know First
Starting a Blog: 11 Tips to Get More Readers
Starting a Blog: Make Money Blogging
---
My weekly linkups! Please stop by and check out all of the great recipes, workouts, and information that all these awesome bloggers share every week!
Sunday Blog Hop with Jenn
Meatless Monday with Sarah and Deborah
Meatless Monday with Annmarie 
Inspire Me Monday with Janice
Anything Goes with Marilyn
Bonnie, the Pin Junkie
Tip Tuesday with Debbie in Shape
Wild Workout Wednesday with Annmarie, Michelle, Sarah, and Angelena Marie
Wednesday Wisdom with Nanna's Wisdom
The Blogger's Pit Stop with Kathleen
Let's Get Real with Karen.
Friday Fitness with Jill